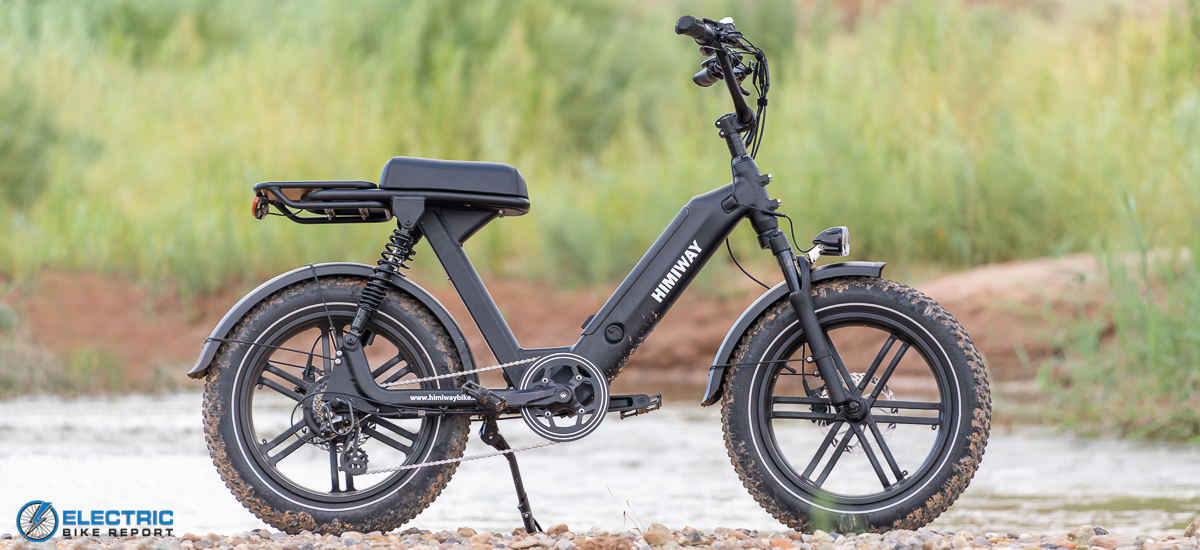 Himiway Escape Review: Overview
The Himiway Escape is a Class 3 moped-style electric bike that thrives in big cities and small towns. Thanks to its 750W motor, fat tires and full suspension design the Escape has a wide range of capability and utility.
When our team here at Electric Bike Report heard we were conducting the Himiway Escape review we honestly didn't know what to expect. All of us really dug the visuals of the Escape, but I personally wasn't sure if its performance was going to match its looks.
It turns out the Escape provides a fun factor that isn't like any other Himiway bikes I've tested and reviewed. It's low center of gravity and full suspension design makes you want to hop off a curb or boost off a natural kicker simply due to how fun it is.
The Escape is an electric bike that you can commute on, or ride around for fun; it does both equally well and its unique design leaves its utility completely up to the rider. With that being said I think the "Escape" name for Himiways moped style e-bike is very fitting.