Cool Looking Bike Helmets …. Really?!
Could there really be such a thing as cool looking, stylish bike helmets?
Well there are some new lids (helmets) out there that add some style to that otherwise weird looking piece of styrofoam that protects your head.
The following are a number of helmet companies that are making bike helmets a little less helmet like.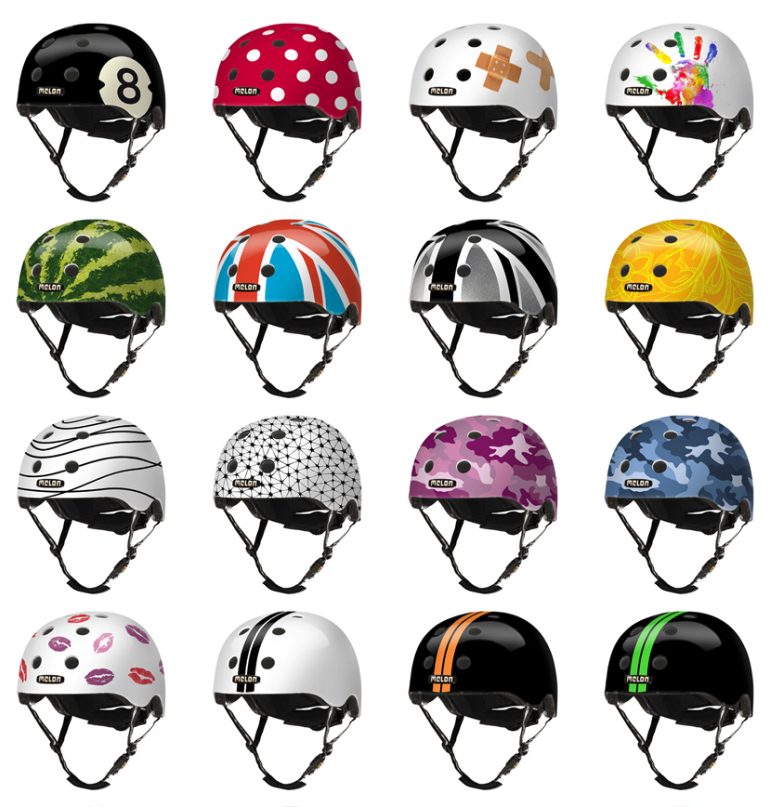 Get crazy with it! Melon Helmets has a bunch of fun styles to choose from. They also have some traditional solid colors and they make a visor that can be added to their helmets. You can learn more about the company here.
Checkout the Yakkay helmets.  They really do look like your wearing a hat.  You can buy the base helmet and different covers to fit your style.
Next up are the Nutcase helmets.  These still look like bike helmets, but they have a retro look with a bunch of different styles.  These seem to be popular with the urban hip crowd.  I like all the different styles they have.
The Giro Surface Multi-Sport Helmet also comes in a variety of colors and styles (hardshell or fabric).  Giro is a well known brand in the bike racing realm.
Here are the Lazer Cityzen helmets, similar to Yakkay style but they are a lot cheaper; about half the cost!
And finally the Bern helmets, which kind of have that kayak helmet style.  Bern helmets have different liner kits that can be used for cold or warm weather riding.
What do you think?  Would you like to have one of these helmets? Do you know of some other bike helmets that are a cool looking?  Please share in the comment section below.
Thanks!
-Pete
P.S. Don't forget to join the Electric Bike Report community for updates from the electric bike world, plus ebike riding and maintenance tips!
Reader Interactions