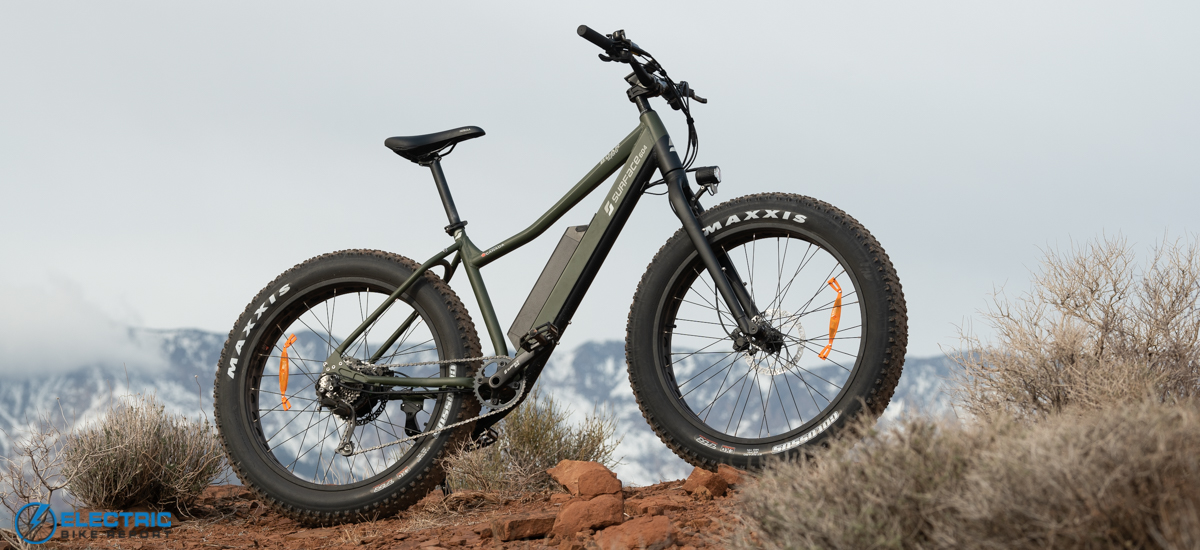 An adventure-ready electric fat bike that takes a refreshing less-is-more approach, the Surface604 Boar Explorer is the Canadian company's more trail oriented fat tire e-bike.
In this Surface604 Boar Explorer review, we put the bike through a series of challenges designed to push the Boar to its limits. We found it's a nimble, lightweight and capable e-bike that's purpose built for more challenging terrain.
The Boar Explorer is the more pared down version of Surface604's electric fat bike. If you're looking for a fat tire e-bike with accountremants like racks and some other extras, take a look at this bike's sibling, the Boar Hunter. The Explorer, which lacks racks and weighs in at just 50 lbs, is designed for lightweight (but not light-duty) trail riding and adventuring. It feels functional in more technical terrain, and Surface604 made some smart decisions with the drivetrain and rigid suspension that help contribute to its capable vibe.
The Boar Explorer, like all of Surface604's e-bikes we've reviewed, is powered by a 500W rear hub motor engaged via an ultra-sensitive torque sensor, giving the rider greater control over the power simply by adjusting how hard they're pedaling.