Riding the Bosch CX Electric Mountain Bike System in Sedona, AZ [VIDEO]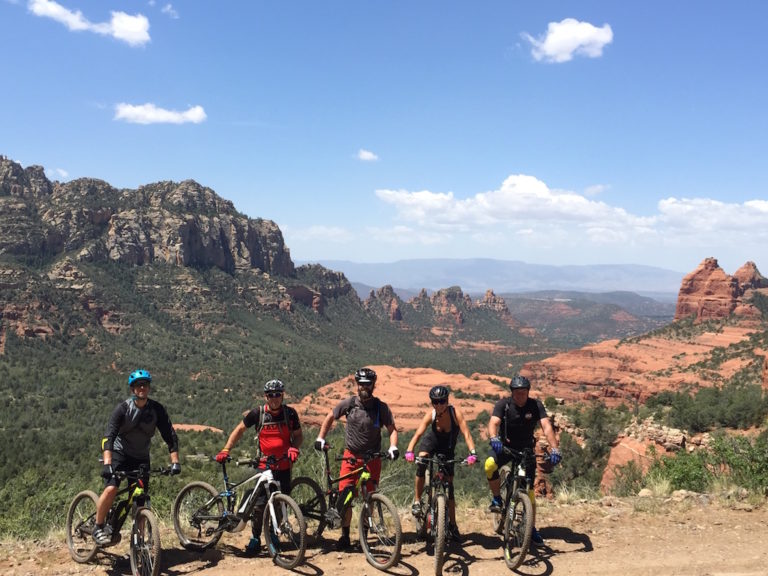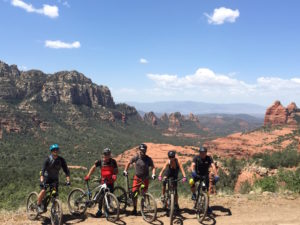 As part of their annual press camp with Magura, Bosch was in Sedona to show off their new CX electric mountain bike system on eMTBs from Haibike, KTM, Easy Motion, BULLS, and others.
Kicking the camp off on Monday morning included a nice ride up Schnebly Hill Road that climbs from the high desert of Sedona at 4,500 ft elevation to the cool Ponderosa Pine forest near Flagstaff at 7,000 ft.
Schnebly is a technical jeep road that offers a bunch of scenic views and it's a good place to ride electric mountain bikes in Sedona.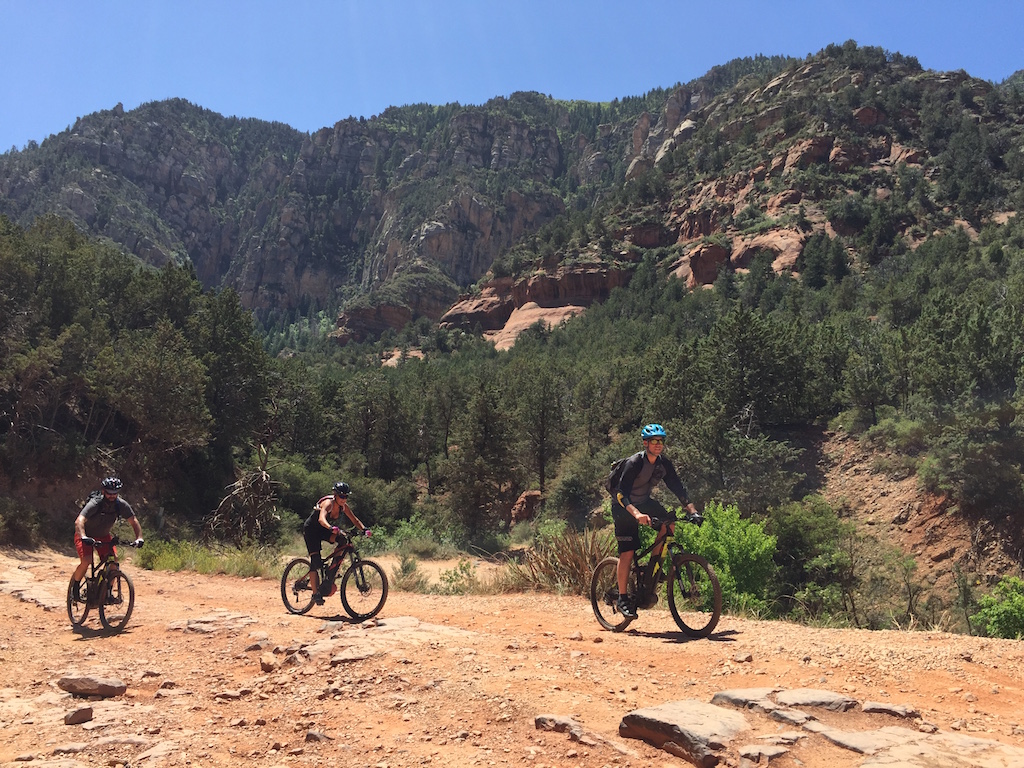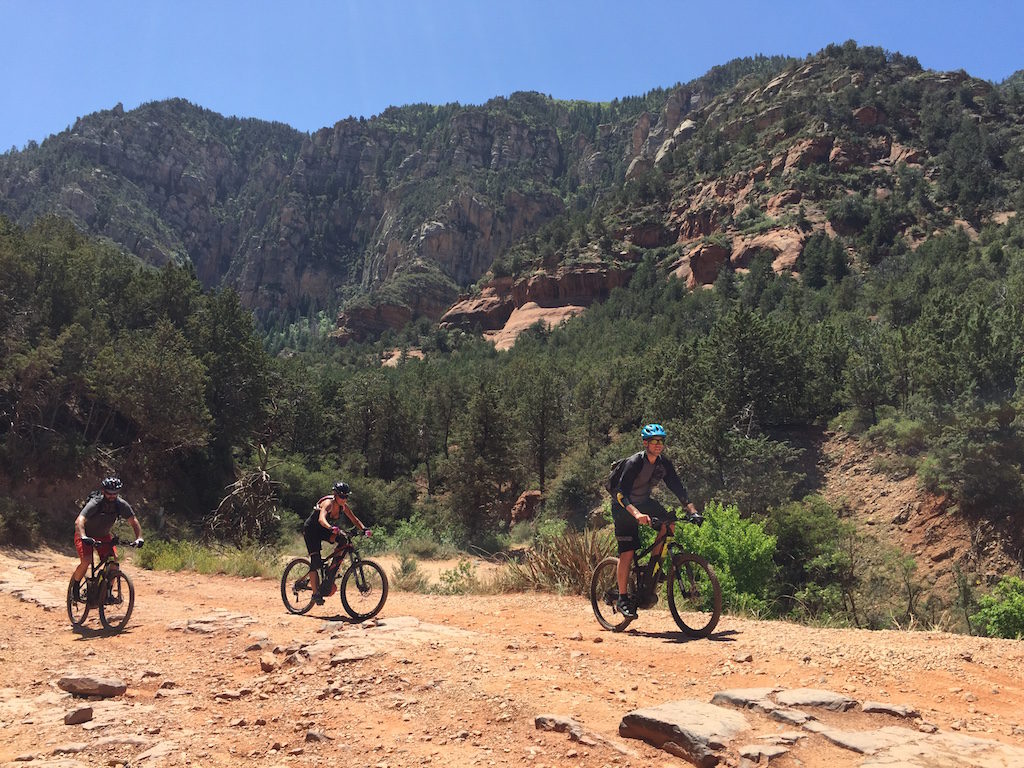 The Jeep rides up Schnebly are a popular tourist activity but I think that electric mountain bike tours up Schnebly are more fun and active!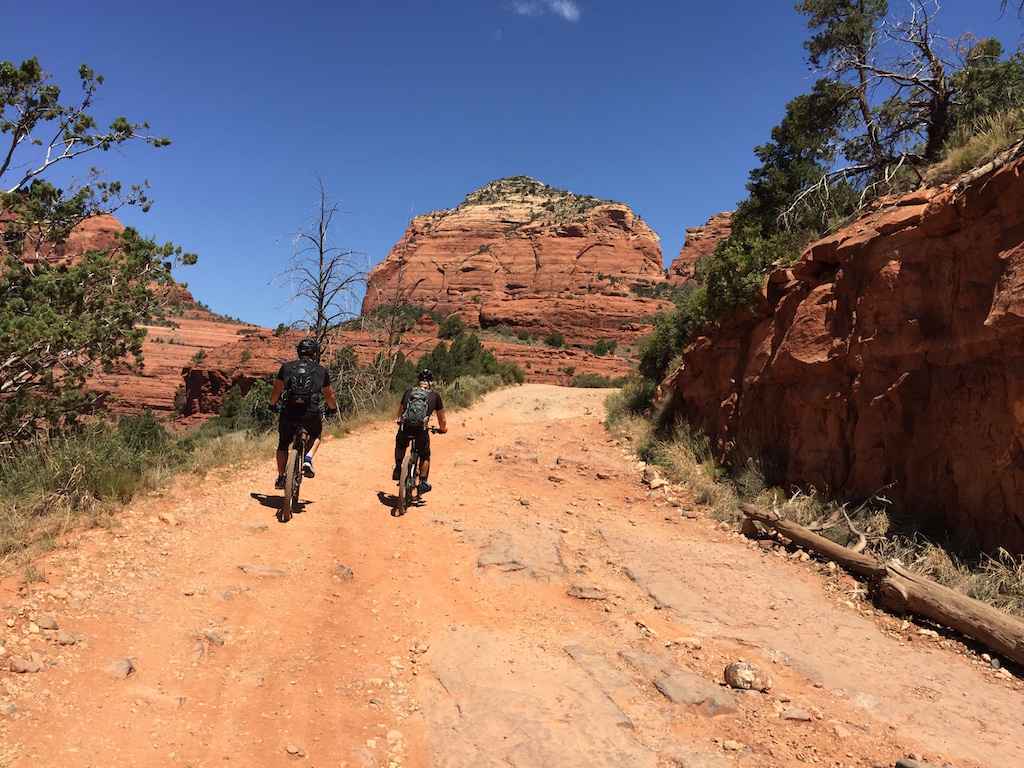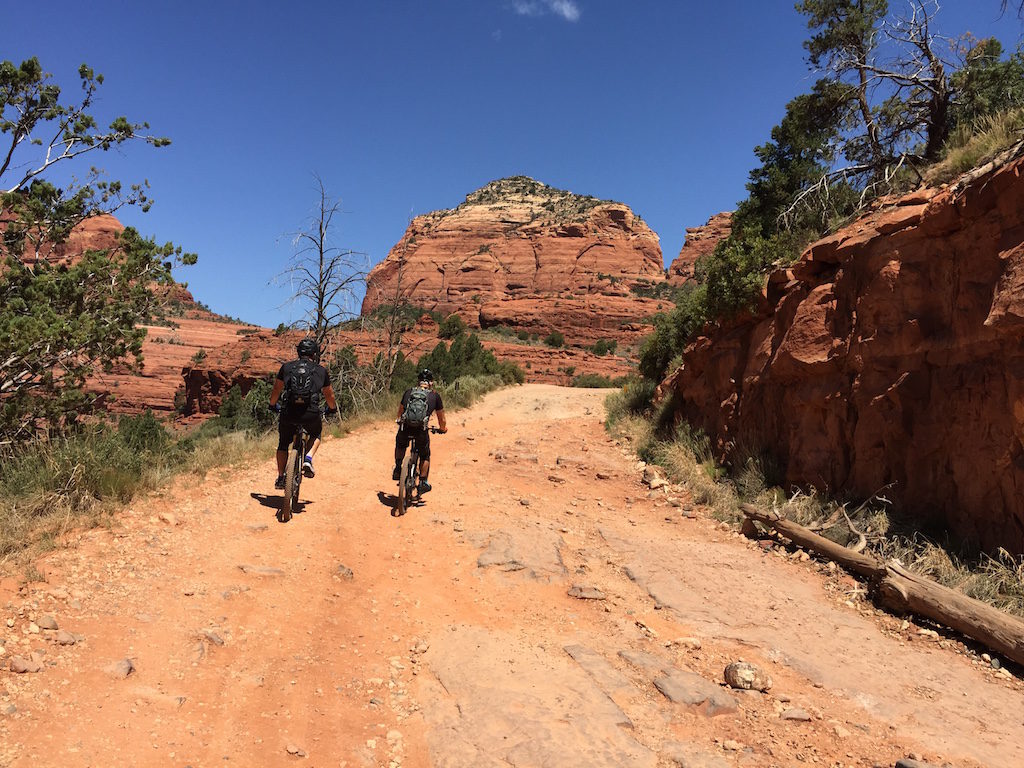 Here is a video interview with Claudia Wasko, business leader of Bosch eBike Systems North America, and a look at the Sedona riding:
During the ride I had a chance to ride the Bosch Performance Line CX system that is specifically designed for mountain biking with a lot of initial torque for getting started on steep and rough terrain and it is 200 grams (nearly 1/2 a pound) lighter than the traditional Performance system.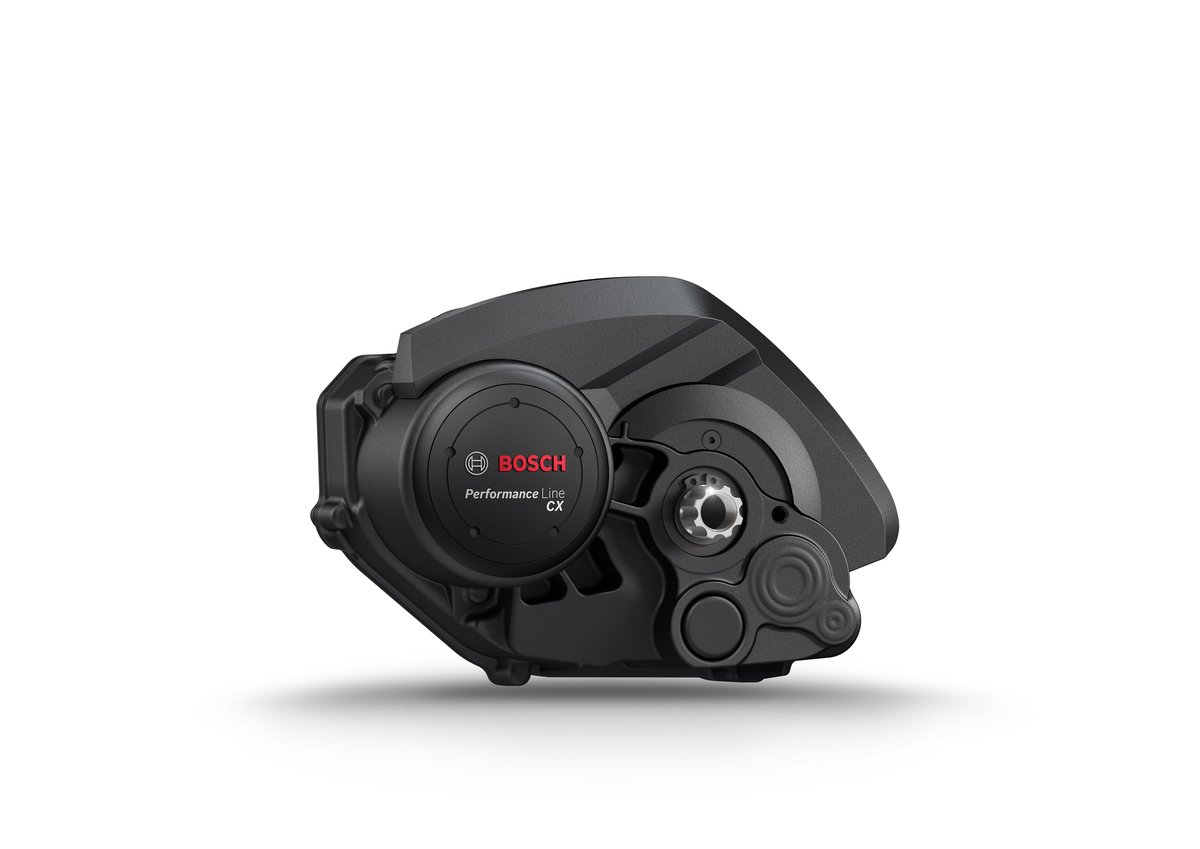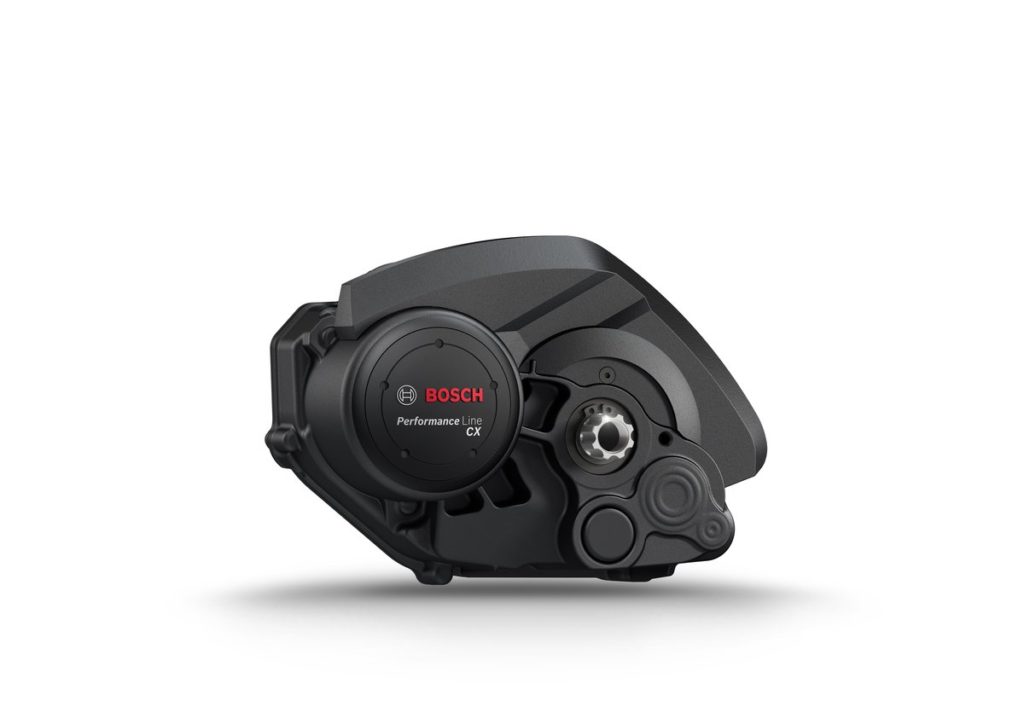 The CX system definitely has a lot of initial torque for handling rough terrain at low speeds. It was also relatively quiet and it has a smaller size than the traditional Performance Line.
The CX had a very intuitive feel with its immediate and proportional assist based on your pedal power. As soon as you begin pedaling it is there to provide a little assist if you are soft pedaling or a lot of assist if you are really cranking on the pedals and everything in between.
With its torque, cadence, and wheel speed sensors it provides a very natural blend of electric assist that adds to your pedal power to make you feel like you have a tail wind all the time.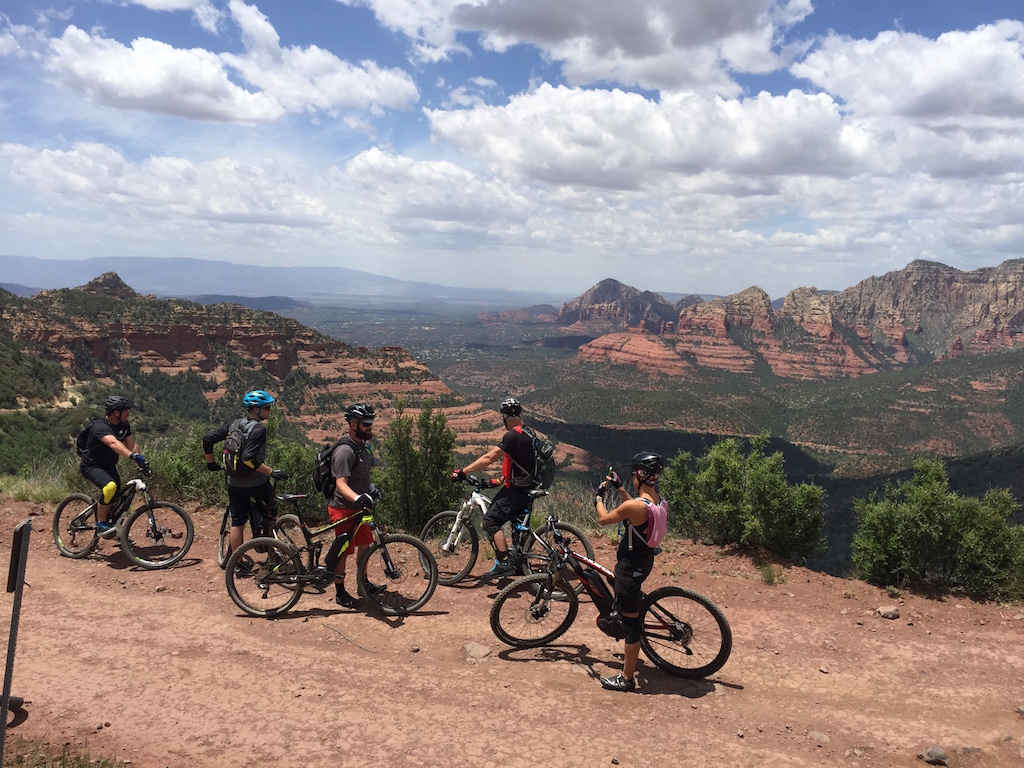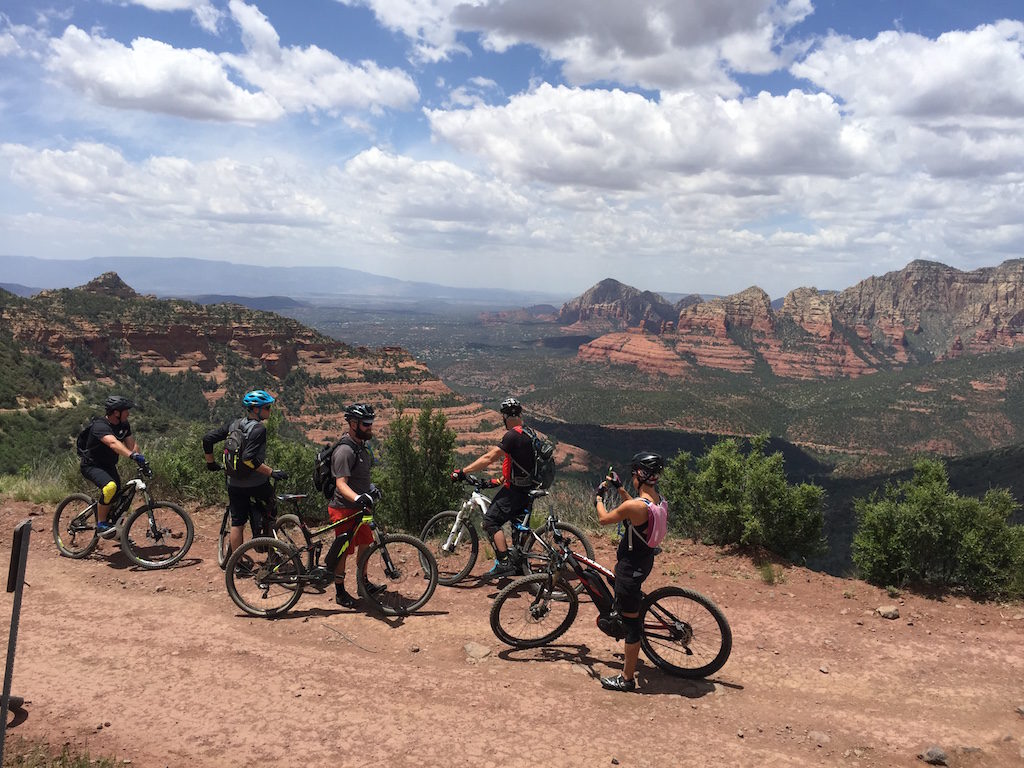 In addition there is no lag of providing assist that can be found on some other systems. It adds power as soon as you are pedaling and it immediately stops the assist when you stop pedaling.
Like all of the Bosch systems it was nice to see all of the information on the Intuvia display. One of the best features is the estimated range that is based on the current battery level and what kind of terrain you have been riding.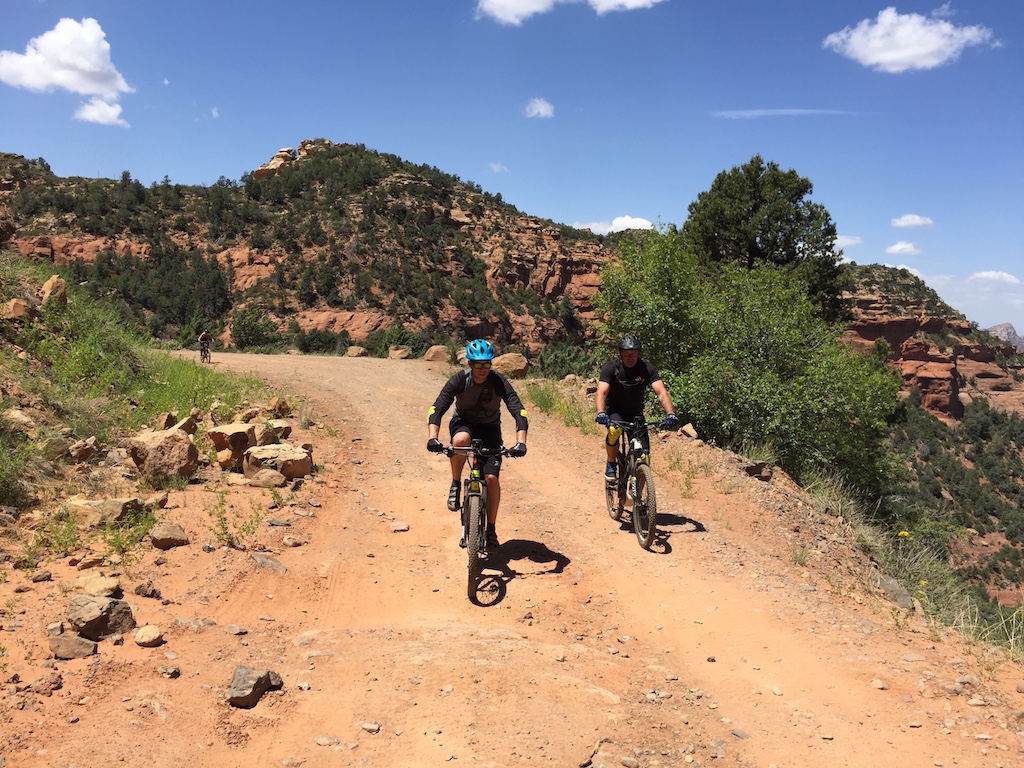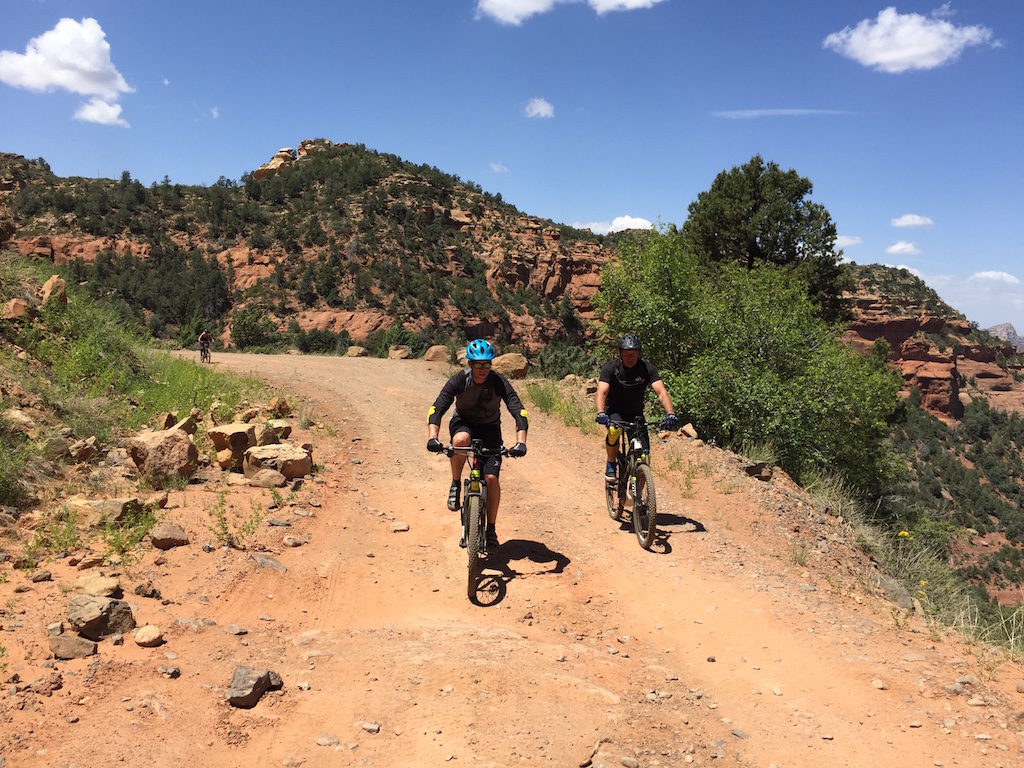 For instance on the long climb up Schnebly Hill Road it estimated a conservative range based on the idea that we would continue to ride a steep uphill terrain. Once we began descending the range improved based on the fact that we were riding down hill.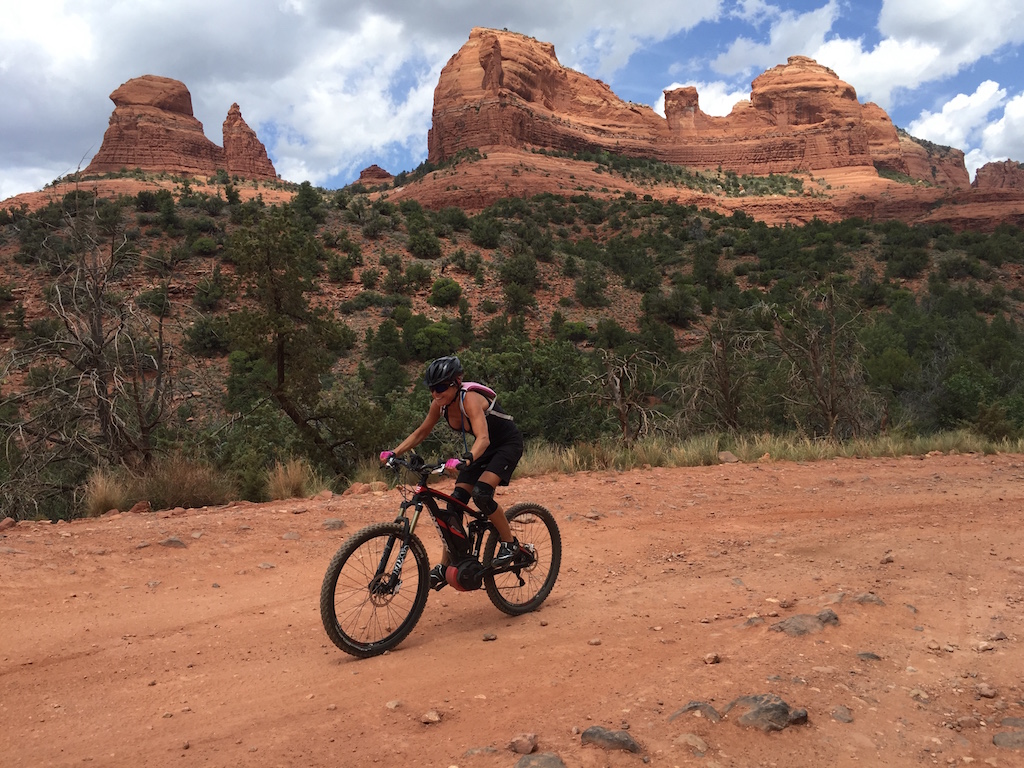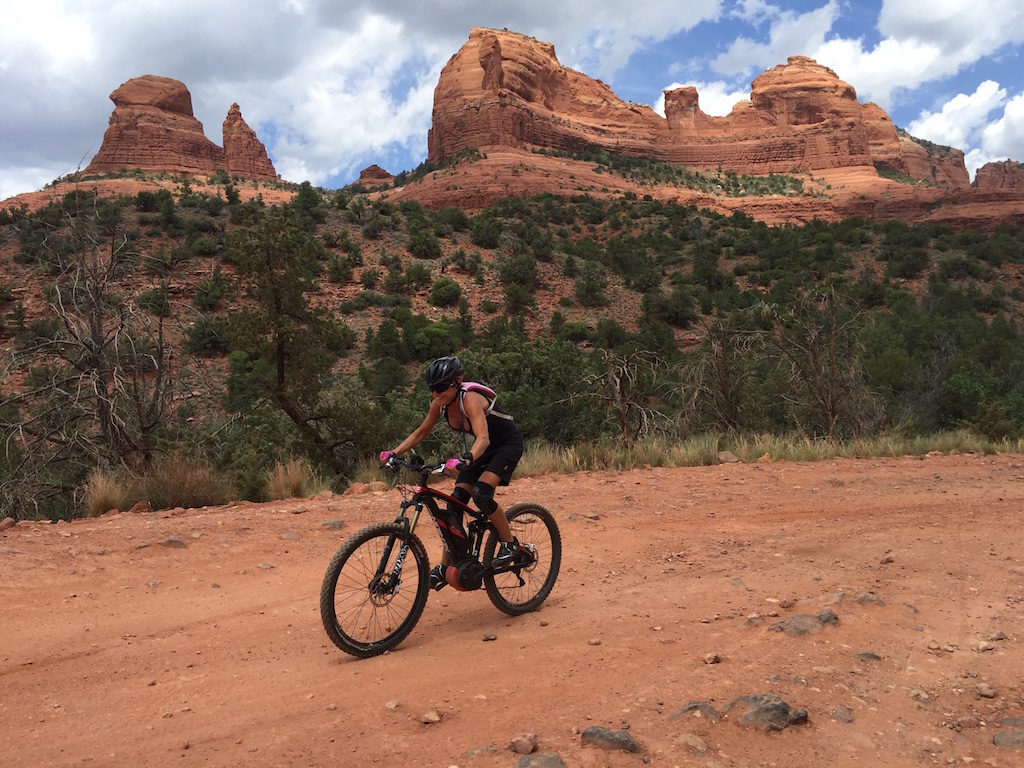 Overall I was impressed with the Bosch CX system that fits the demands of mountain biking and provides improvements like higher torque, lighter weight (200 grams), and smaller size when compared to the traditional Performance Line. It was great to ride the system on rough terrain that put the system to the test with a 2,500 ft. elevation gain.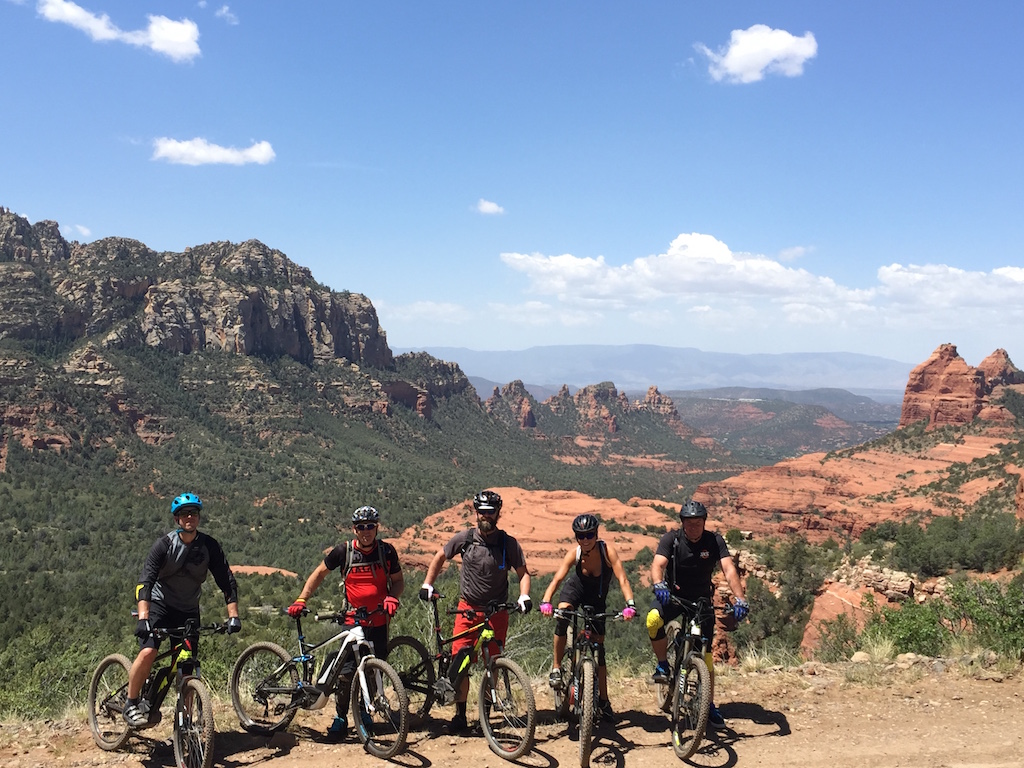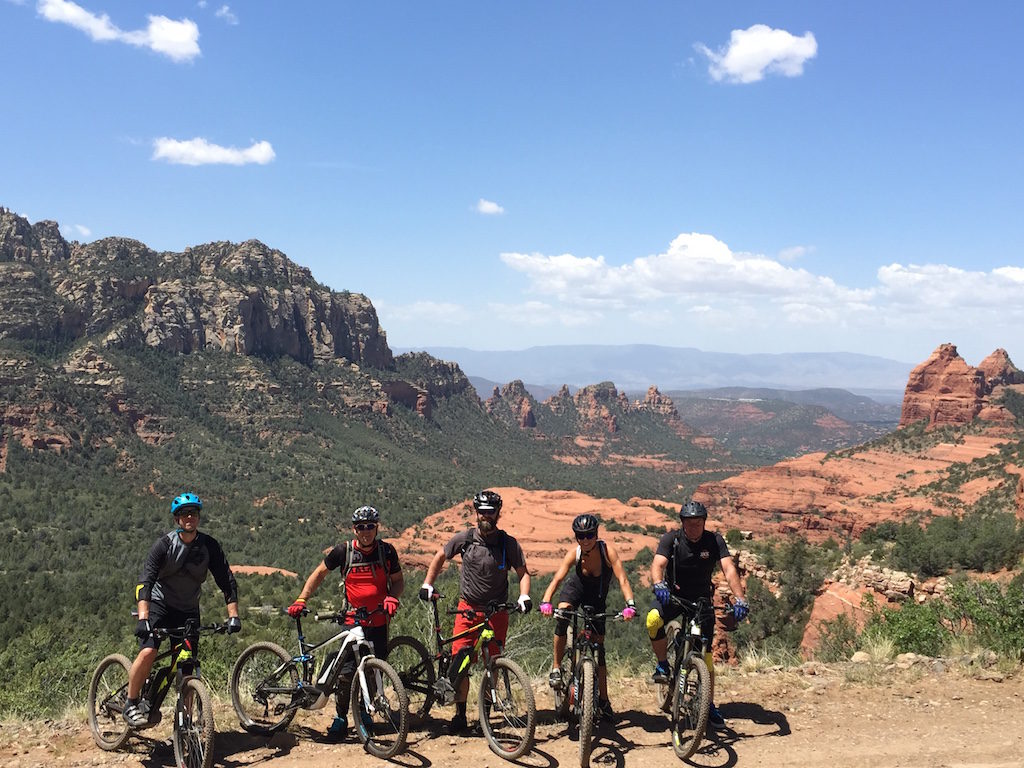 Tuesday was a mix of electric mountain bike racing and education!
As part of the press camp, Bosch organized a fun eMTB race on one of the local golf courses. The course used some of the same route that they use for another Sedona mountain bike race that happens in August.
This was the first "Bosch eBike Running Man Race". The race was amongst editors of Electric Bike Report, Electric Bike Action, Cyclocross Magazine, and MTB-News and then at a 90 second delayed start were a group of "hunters" who were seasoned racers.
There were prizes for both the "editors" and "hunters" categories with the overall winner getting the opportunity to donate $750 to the local trail/cycling non-profit of their choice.
Yours truly jumped into the race but a front flat put me out of the race towards the end of the final lap. Local Cody Kukulski won the overall after starting as a "hunter" and he donated the funds to the Verde Valley Cycling Coalition and the Red Rock Trail Fund.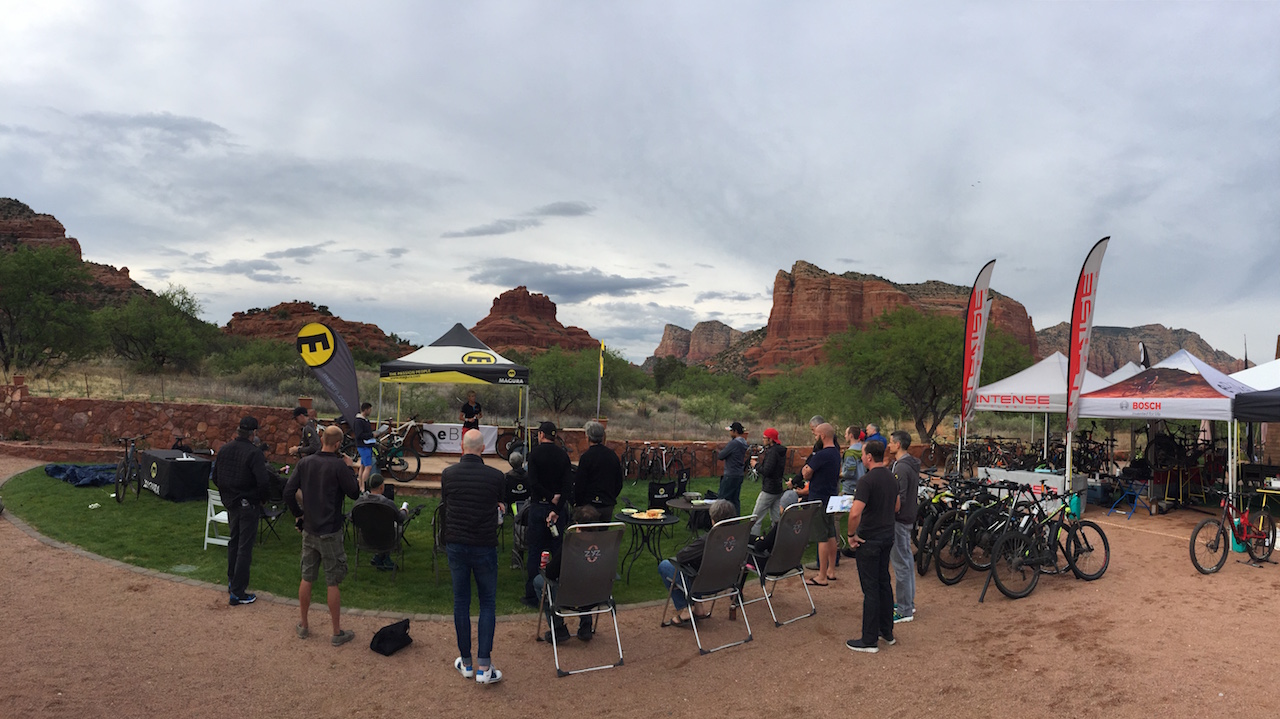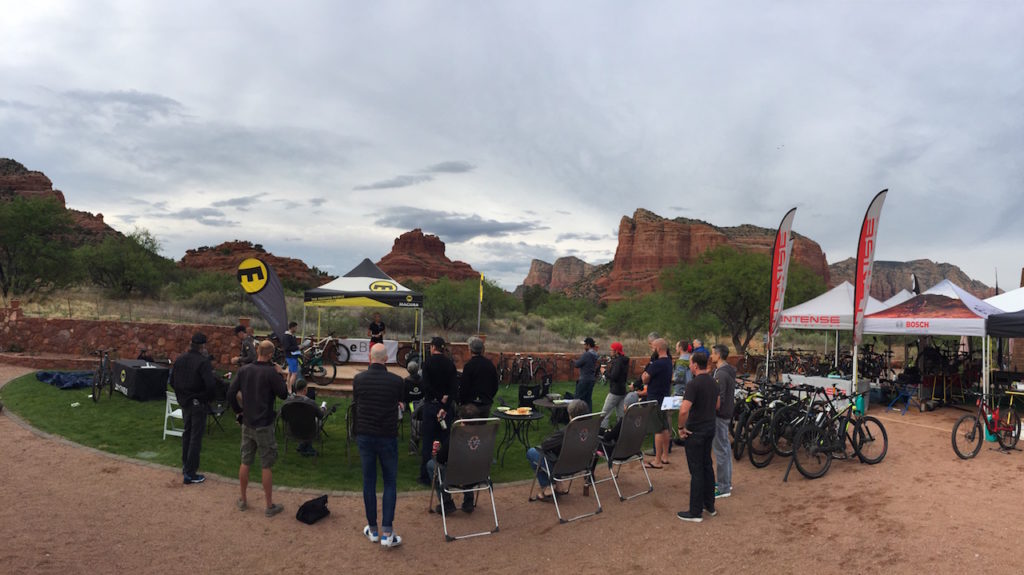 Tuesday evening wrapped up with Jonathan and Claudia providing a question and answer format on the Bosch CX system to the editors.
Overall it was great to ride the Bosch CX system in the terrain it was meant for. I highly recommend riding an eBike with the CX system if you get a chance!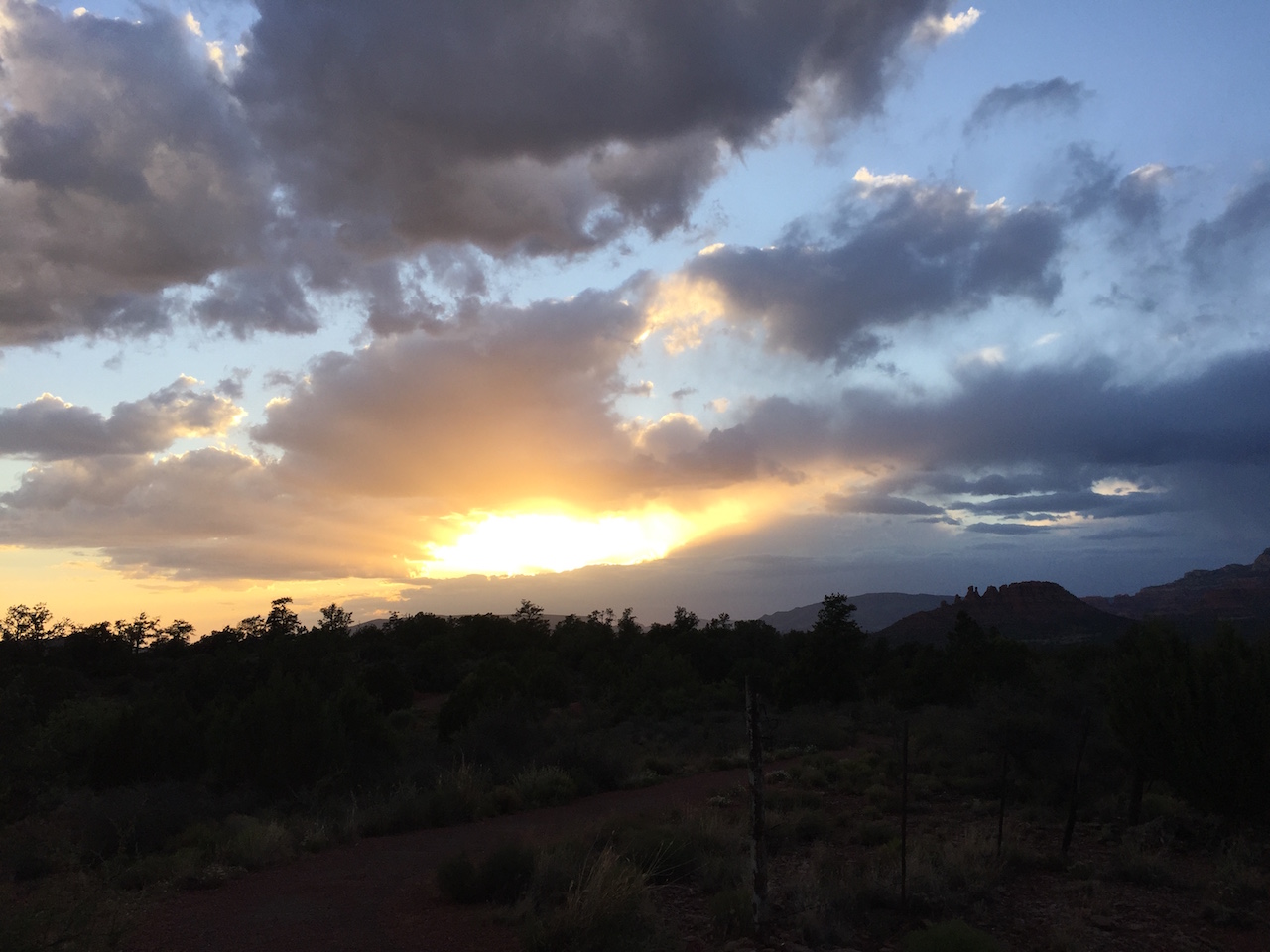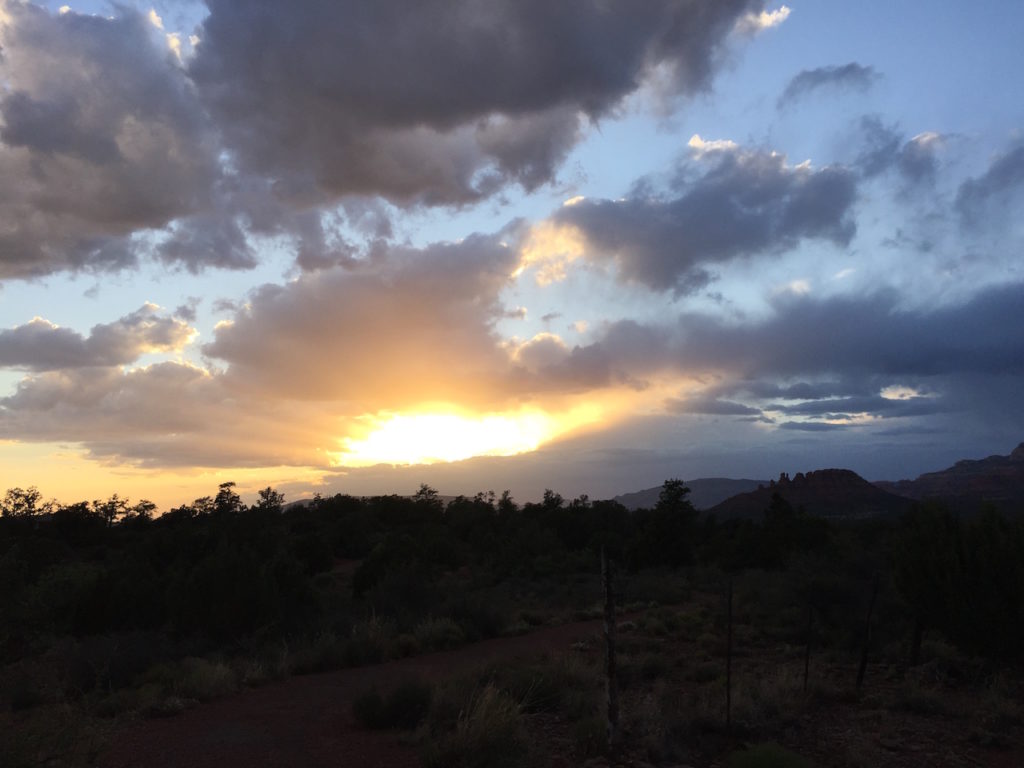 A classic Arizona sunset to finish off a great couple days of riding!
-Pete
P.S. Don't forget to join the Electric Bike Report community for updates from the electric bike world, plus ebike riding and maintenance tips!
Reader Interactions