*Electric Bike Report's founder Pete Prebus contributed this interview. We're always happy when Pete comes back to share the stories he's covering in the e-bike world.
I recently had the privilege of interviewing Sushil Reddy and Luis Fourzan along their ~7,000-mile solar electric bike tour around the US.
Sushi and Luis were riding through Tucson, Arizona during their SunPedal Ride that is focused on raising awareness of clean energy and sustainable mobility.
And what better way to do that than riding a solar electric bike?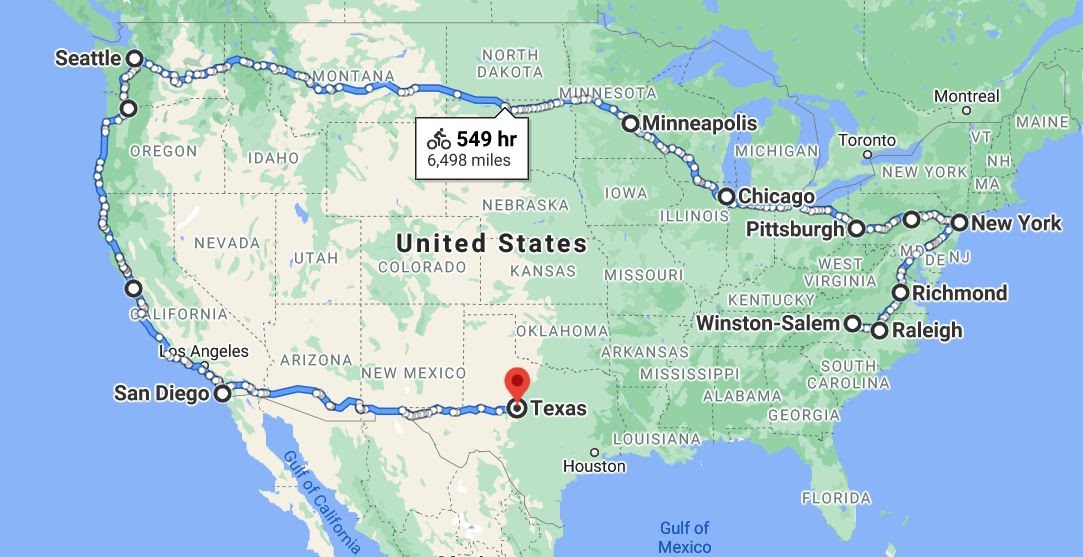 In the video you will learn about:
The route and weather challenges
Previous SunPedal Ride tours
The inspiration for the tours
How they promote solar and e-bikes
The people they've met along the way
The highlights and surprises
How much the solar panels help & bike specs
Comparison of the solar e-bikes to the traditional e-bikes
Their impressions of US bike infrastructure
Their tips for e-bikes touring
What the future looks like for solar and e-bikes
Enjoy the interview!
It was great to meet Sushil and Luis in person as I have followed Sushil's previous SunPedal Rides online and been inspired by his journey to raise awareness of solar and e-bikes.
They have been successful in garnering a lot of local media attention along the way and as you can see from their social media channels they have also had good connections with universities, energy groups, bike groups, and more.
Additionally, they have had many conversations with people just passing by who are curious to learn more about their tour. It's hard to miss a solar e-bike!
Overall this is a great way to get out and spread the word about the possibilities of solar and e-bikes and I am excited to follow Sushil and Luis along with their adventures!
-Pete
State of the Industry at the People for Bikes 2021 eBike Summit
By: Pete Prebus
After a year off due to Covid, everyone was excited to meet up in person and discuss the state of the electric bike world.
This year's eBike summit had a good group of topics to cover which included:
The state of the eBike boom
Rider safety
Advocacy
Innovative eMTB uses
The new eBike battery recycling program
This year's summit was held in Tucson, Arizona in conjunction with the 38th annual El Tour de Tucson which is a road ride that drew over 6,700 cyclists for rides of 28 miles, 57 miles, and 102 miles and this year there was a new eBike route included in the event. A number of the attendees of the summit rode in El Tour. El Tour de Tucson is a ride focused on raising funds for charity and non-profit organizations while promoting health and wellness.
The eBike summit kicked off with a happy hour at a local brew pub to network and catch up with friends in the industry. There was a lot of enthusiasm to catch up after so much time away due to COVID.
The weather did not disappoint either with highs in the low 80s, many people who traveled in from colder regions were happy to enjoy some time in the sun.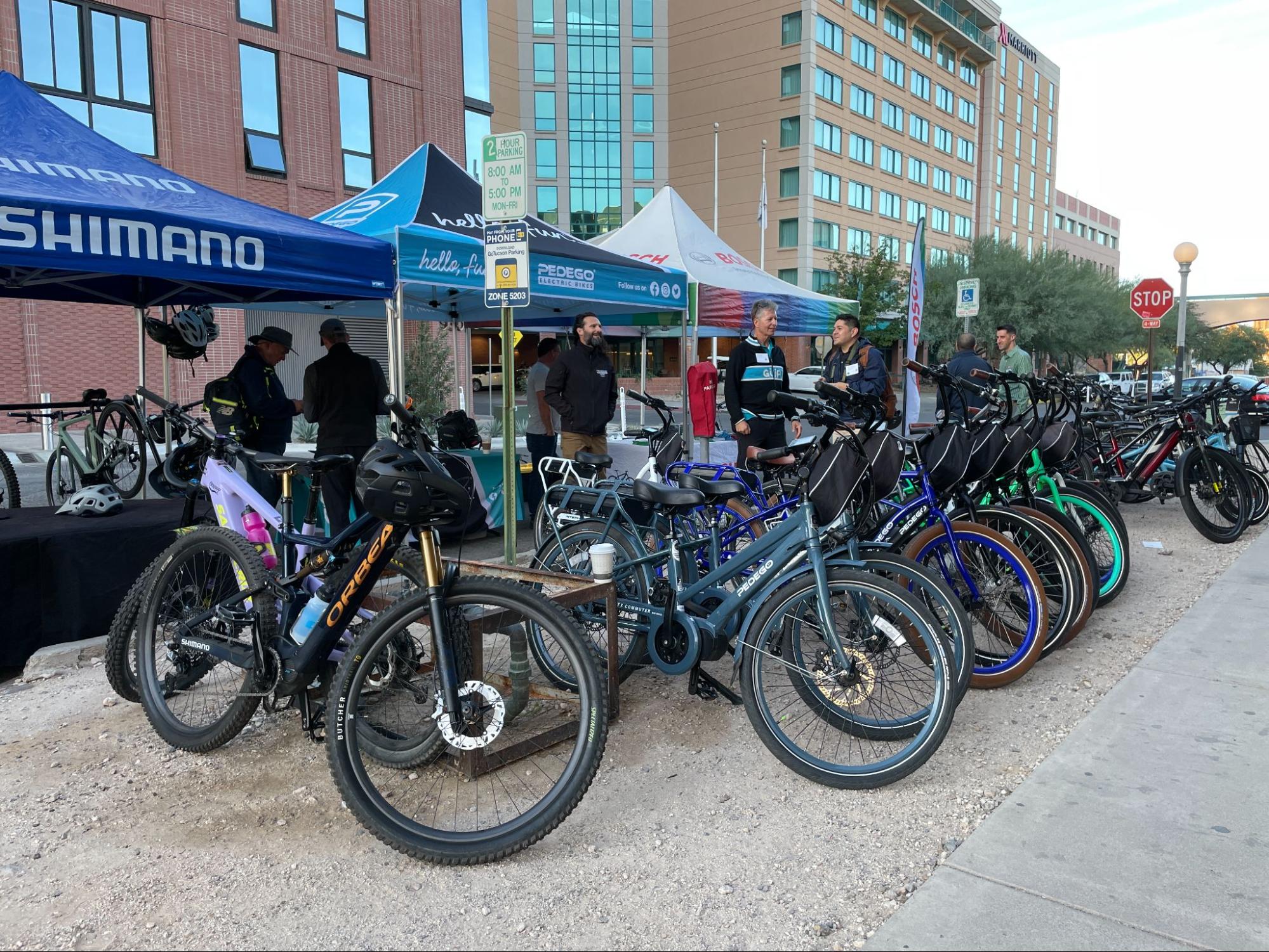 The next morning there was a fun group eBike ride from the University of Arizona campus along one of the bike boulevards. I rode a Santa Cruz Heckler to start with and then swapped half way through the ride for a Moustache Samedi Xroad step-thru. There were many different styles of eBikes for the riders to try.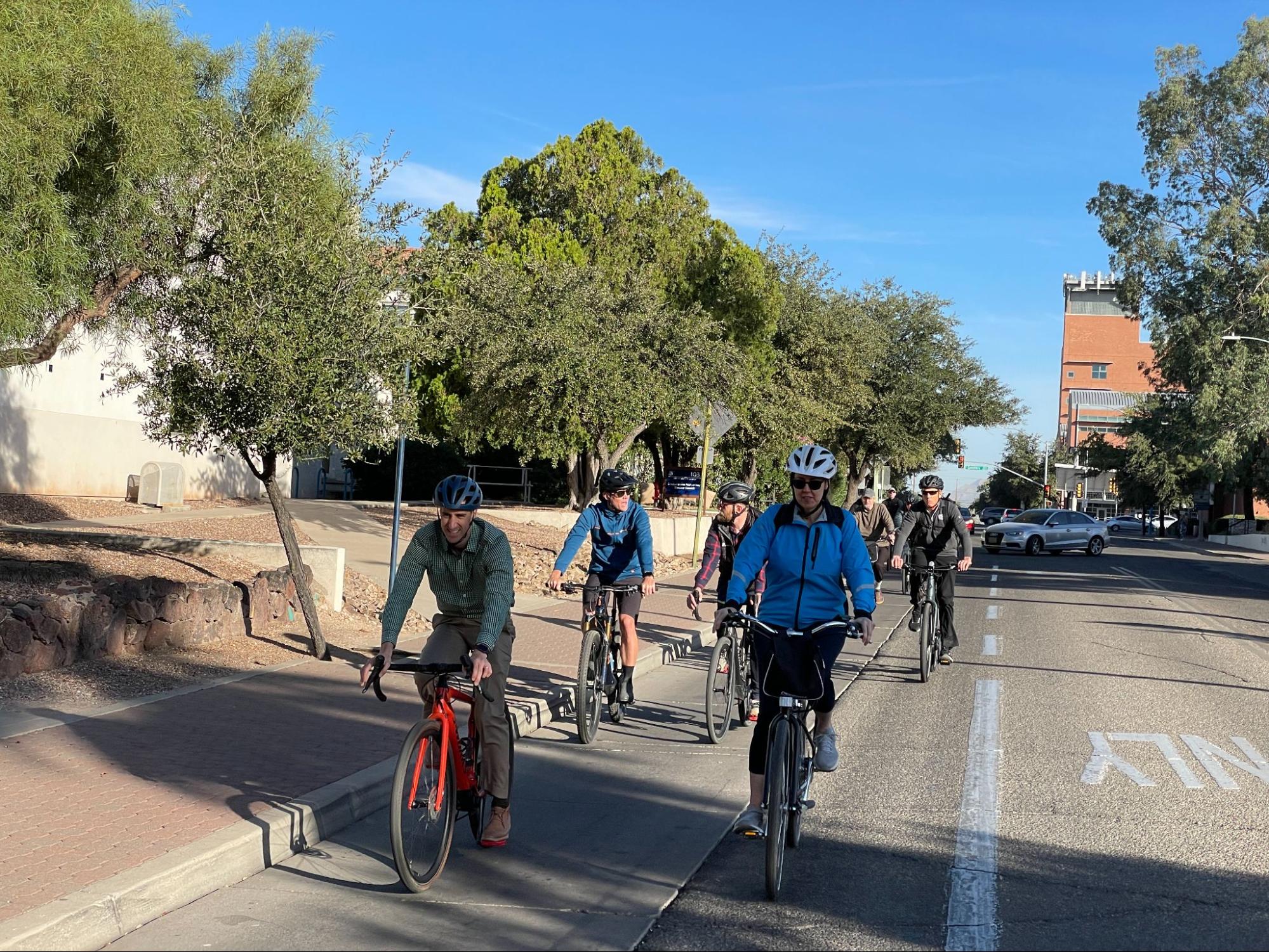 After the fun ride the seminar started with a look at the state of the industry with Ash Lovell, PhD from People for Bikes hosting the summit.
A hot topic was the eBike boom that happened during the pandemic as more and more people found eBikes to be a great way to get out and explore their towns, cities, and recreational areas.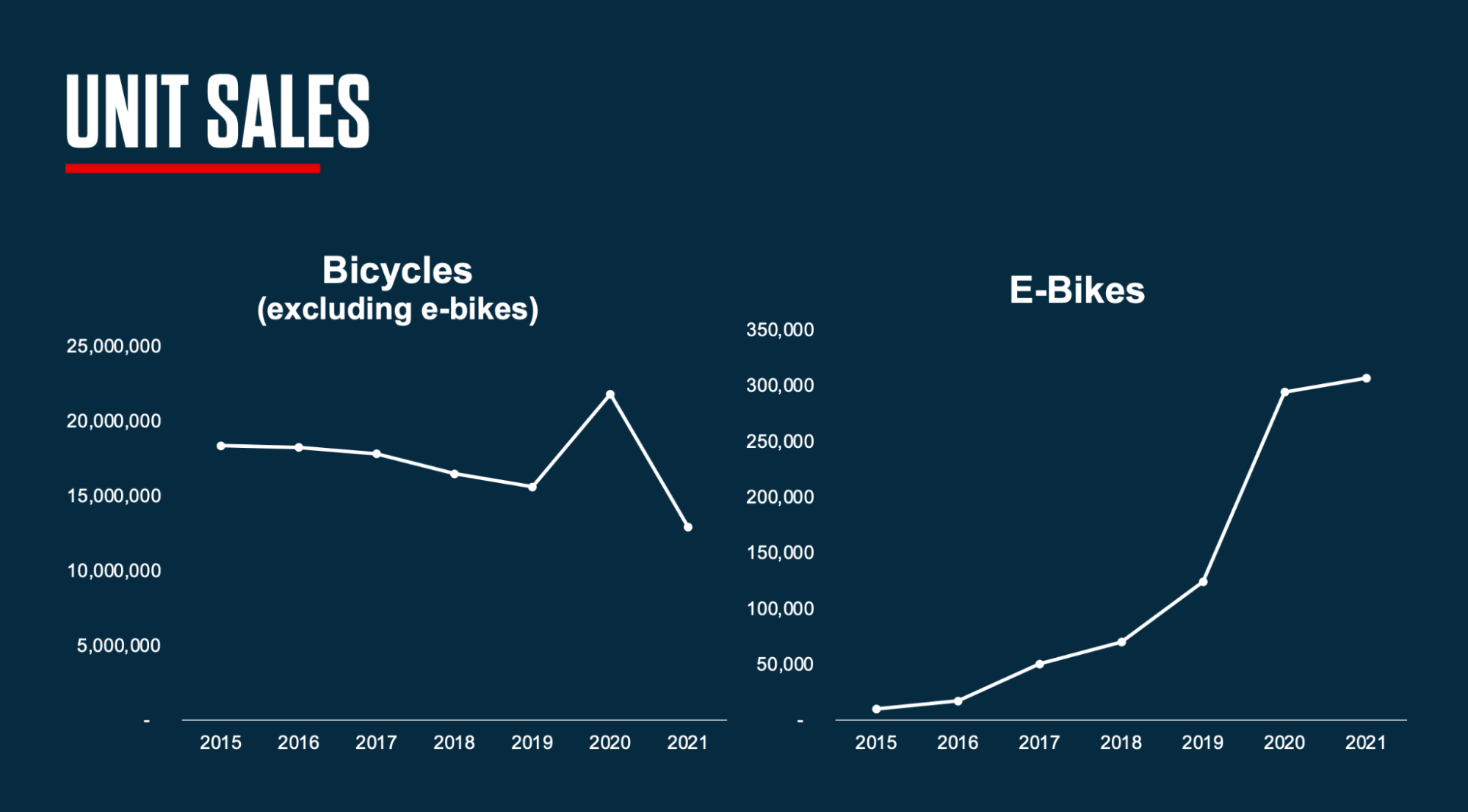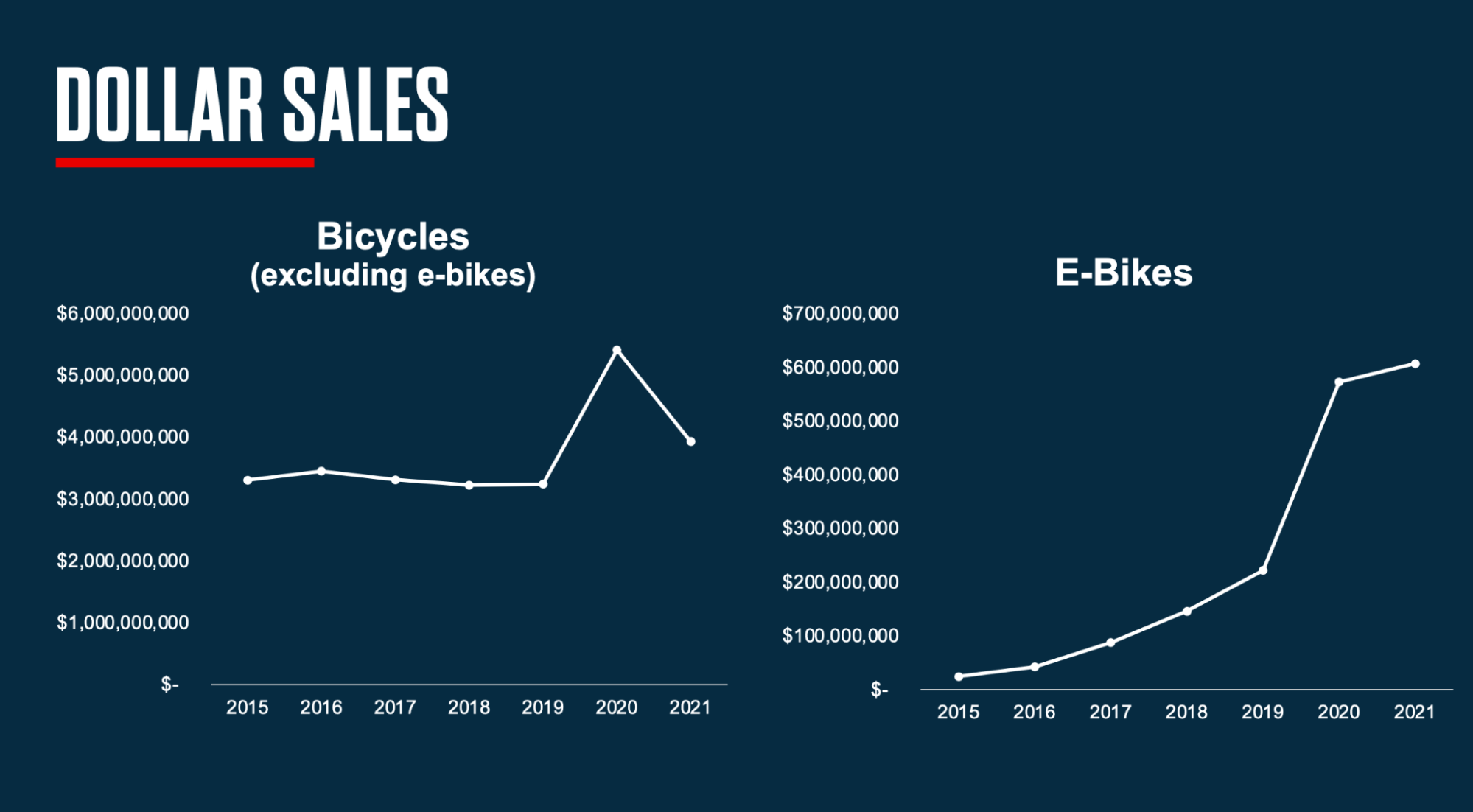 Jennifer Boldry from NAXION presented sales data and as you can see from the charts above 2020 and 2021 have seen an incredible rise of eBike sales! An important note is that these numbers are from traditional bicycle retailers that provide sales data to the NPD Group. This data does not include sales data from electric bike specialty retailers, direct to consumer eBike companies, third party eCommerce stores, and used eBikes. So with that in mind, the sales numbers are actually higher but the general trend is the important part.
[Read more…] about State of the Industry at the People for Bikes 2021 eBike Summit