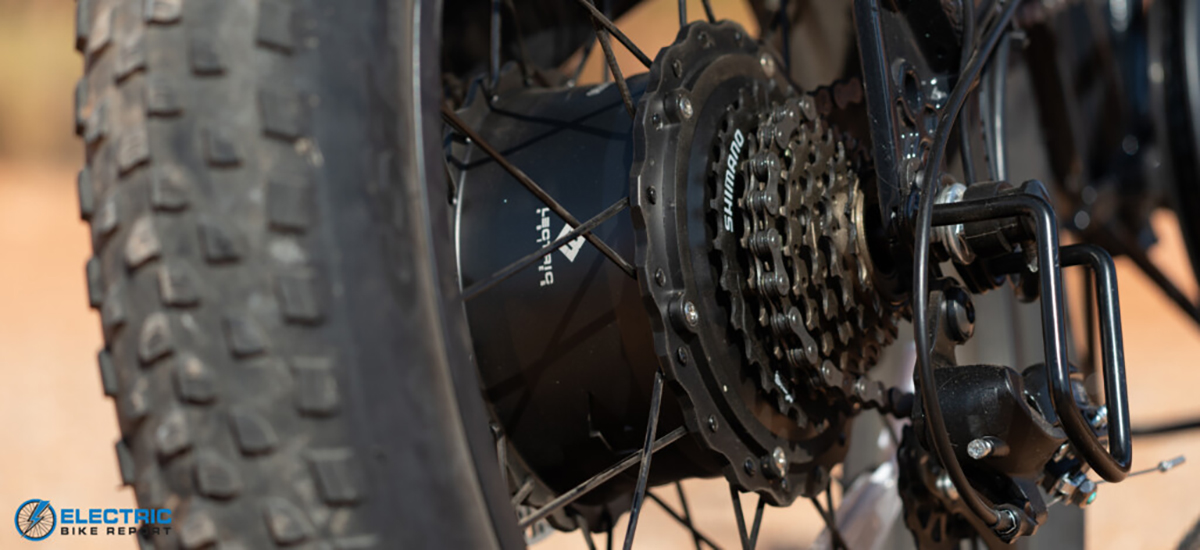 – Confused by the pros and cons of derailleurs, hub gears and continuously variable transmission? We demystify all of this down below. –
A lot of e-bike publicity focuses on the performance capabilities of the motor or the size of the battery. One often-overlooked area is gearing.
Surely you just get the same choice as on a regular bike? Only to a point; the e-bike revolution has meant many things for e-bike design, one of which is an expansion of the gearing options available.
With extra motor power available bigger and better-performing gears can be used, gears which would be too heavy or difficult to pedal for most riders of non-electric bikes. These are covered in the Advanced Systems section dow below.
But for now, let's stick with gearing systems 101: derailleurs and hub gears
The Basics: Derailleur and Hub Gears
The majority of e-bikes are equipped with derailleur gears, with hub gears being the major alternative choice. Both options go back many, many decades so the technology on both is well advanced and should work well for its intended purposes. But what are they and what are the pros and cons of each system?