Specialized Turbo Levo SL Review: First Look at the New Trail Bike
What's quieter than an owl in flight and lighter than some non-e-bikes? The new Specialized Levo SL. This is Specialized's lightest, most nimble eMTB and for 2023 the Turbo Levo SL Gen 2 has been reimagined to be more powerful and quieter, in an effort to make the e-part of the eMTB blend as seamlessly with the rider experience as possible.
This is an eMTB aimed squarely at mountain bikers who were reluctant to give up their lightweight mountain bikes for something that weighed 20 lbs. more. The Specialized Turbo Levo SL is designed to give trail riders everything they love about mountain biking in a package that makes them feel like a superhero, not a cyborg.
The Electric Bike Report team scoured all the details on the latest eMTB contender. See all our thoughts down below from our first look review of the Specialized Turbo Levo SL.
Specialized Turbo Levo SL: Bike Overview
Let's begin with the basics. The Specialized Turbo Levo SL is based on the Specialized Stumpjumper EVO, one of the best-reviewed mountain bikes on the market; its accolades read like Michael Jordan's career. So, this is an eMTB with 160mm of travel in the fork and 150mm of travel in the rear suspension, which is a bit less than we are seeing from many bike companies that offer but one eMTB. As Specialized makes six different families of eMTB, they have longer-travel models available.
The Turbo Levo SL rolls on a mullet setup, which is a 29 front wheel and a 27.5-in. wheel in the rear. Running two different wheel sizes makes the e-bike a bit more nimble, without giving up the ability to roll up and over obstacles. Riders who prefer 29-in. wheels front and rear can adjust the rear suspension to work with a 29-in. wheel.
The difference between the standard Turbo Levo and the Turbo Levo SL comes down to the motor and battery. Where the Turbo Levo is reported to offer riders up to four times (4x) the power they can generate, the Turbo Levo SL offers riders double (2x) the power they generate on their own.
Specialized Turbo Levo SL Review: Specs and Features
Motor and battery
Previously, Specialized's SL 1.1 motor produced 240W nominally and 35Nm of torque. Those numbers may seem modest, but the goal of Turbo Levo SL was to offer athletic riders a boost, not afterburners. The new SL 1.2 motor sees an increase of overall power by 35 percent and an increase in torque by 43 percent. What that means is that the new motor produces 320W and 50Nm of torque, putting in striking distance of most existing mid-drive e-bike motors found on eMTBs.
Considering that part of the appeal of mountain biking is to be out in nature away from the proverbial "it all," Specialized also brought overall noise down in the new SL 1.2 motor. Depending on which PAS level a rider chooses, noise has dropped by 35-44 percent.
Specialized says that with the integrated 320Wh battery riders can explore for up to five hours in Eco mode, and if that's not enough, or they would prefer to stay in Turbo mode, they can add Specialized's 160Wh range-extender battery.
So how does this stack up range-wise?
Battery
Eco (35% of total power)
Trail (75% of total power)
Turbo (100% of power)
Internal 320Wh
3:30-4:30 hrs.
28-35 mi.
6550-7550 ft. climbing
1:30-2:00 hrs.
12-18 mi.
2625-2950 ft. climbing
1:15-1:30 hrs.
12-15 mi.
2450-2800 ft. climbing
Internal 320Wh +
Range extender 160Wh
5:15-7:00 hrs.
42-51 mil.
9850-11,300 ft.
2:15-3:00 hrs.
18-28 mi.
3925-4425 ft.
1:45-2:15 hrs.
18-23 mi.
3600-4250 ft.
Frame
If the new Turbo Levo SL is like the previous one, then Specialized will produce this e-bike with three different frames. There will be a carbon fiber edition, as well as one with an aluminum frame in order to hit a more affordable price point.
Specialized makes each of the different versions of the Turbo Levo SL frame in a whopping six sizes. Not only can they accommodate riders from as short as 4 feet 11 inches up to 6 feet 8 inches, most riders can choose between two or more sizes, depending on the fit and handling they want; some riders may want the nimble handling that comes with the shorter wheelbase found in a smaller size, while some riders may want the calm nature that comes with a longer wheelbase. The point is, there's room for choice.
Similarly, as we mentioned above, the choice of either a 27.5-in. or a 29-in. rear wheel will affect how quickly the Turbo Levo SL handles. And in a move that may be unique among the big brands, Specialized gives riders the ability to adjust the head tube angle by changes to the headset (the bearings that allow the fork to turn). While these headsets have been available aftermarket, no one has spec'd one before. Riders can choose between head tube angles of 63, 64.25 and 65.5 degrees, allowing someone to dial the handling to their particular riding terrain. Someone with fast fire roads who spends a lot of time in the air will love the 63-degree angle, while a rider on twistier terrain who stays on the ground is likely to prefer the 65.5-degree option.
Components
As one of the two biggest bike companies in the universe, Specialized isn't content to make an e-bike and be done with it. They recognize that people have differing budgets and as a result, they will produce a number of different variants.
Currently, the Turbo Levo SL comes in four different versions, as well as the option to purchase the top-shelf S-Works frameset. As this is meant to be ridden on technical terrain that can be difficult to hike, each version is equipped with a 12-speed drivetrain and hydraulic disc brakes.
Electronics
From what we've seen so far, Specialized offers one of the most interesting and complete combinations of controller and smartphone app on the market. Riders can make adjustments of +/- 10 percent on power on the fly, giving them finer control of the assistance they receive than by switching between the three PAS levels of Eco, Trail and Turbo.
The Mission Control app grants riders an unprecedented level of control over their eMTB. Not only can they adjust both nominal and peak wattage in each PAS level, they can adjust other performance dimensions like acceleration response. The app also gives riders security features like the ability to disable the motor so that would-be bike thieves can't pedal it.
One remarkable feature of Mission Control is the riders can program in how long a ride is anticipated to be and Smart Control will manage power usage to make sure the battery is budgeted to finish the ride.
EBR's take on the new Turbo Levo SL: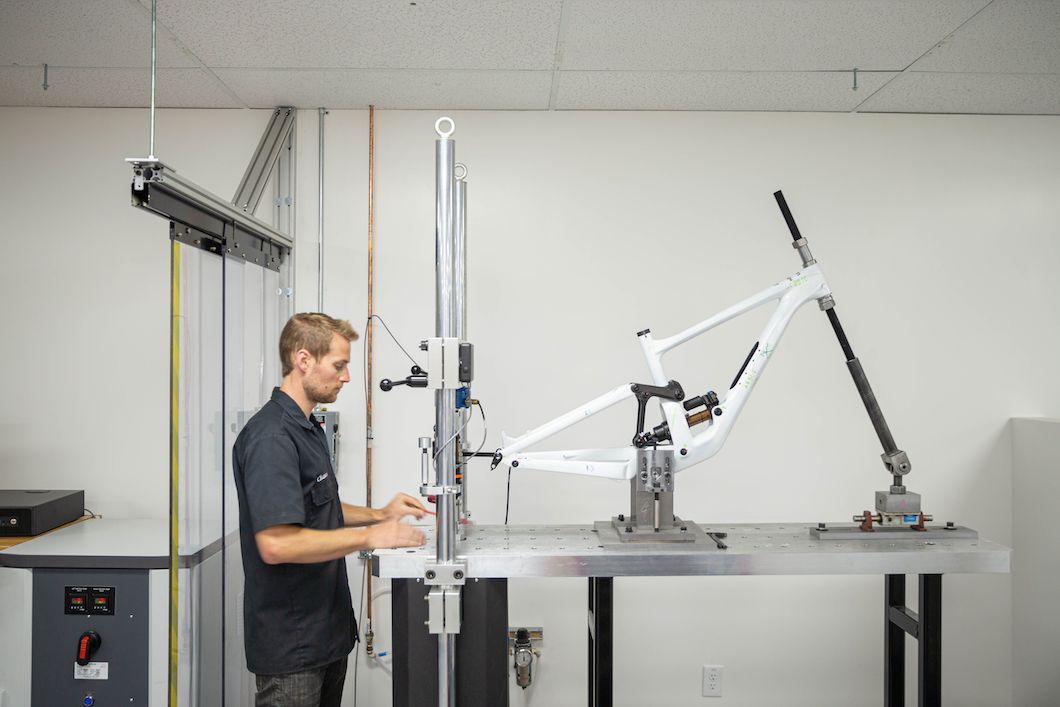 The crew here at EBR are, first and foremost, e-bike nerds. We love a well-made e-bike and many of us rode regular bikes before taking up e-bikes. Some of us here have been riding Specialized mountain bikes since the 1980s. Their mountain bikes have always been at the head of the class for handling and the Stumpjumper EVO is a standard by which many other mountain bikes are judged. Srsly, some of the best praise a mountain bike can receive is to have someone say, "I'd put it up against a Stumpy EVO."
The Specialized Turbo Levo SL serves as a kind of missing link between a regular mountain bike and an eMTB. It's an in-between solution.
So why would Specialized make an eMTB that gives up range and power? For riders who have been pedaling regular mountain bikes that might weigh on the order of 30-35 lbs., making the transition to a 50-lb. eMTB can be harder than we might guess. The balance is different and a rider has to work harder to get the front wheel up and that's a bigger deal than it seems because muscle memory is what we work from in the moment. Currently, the Turbo Levo SL Comp—the heaviest version of this eMTB (thanks in part to its aluminum frame) weighs only 42.7 lbs.; the S-Works weighs 38 lbs.
The upshot is that this will be an unusually nimble eMTB and considering there can be settings in which Turbo mode on a more powerful eMTB can be overkill, the Turbo Levo SL is unlikely to ever seem like too much e-bike. We did think that the original Turbo Levo SL was shy in the torque department, so upping the torque from 35Nm to 50Nm overcomes that eMTB's one real weakness.
To fully appreciate what an alternative the Turbo Levo SL is, we should take a moment to stop and say that of the "full power" eMTBs, the Levo is one of the best, if not the very best eMTB on the market, and it's arguable that no company has been more aggressive in its pursuit of advancing what an eMTB can be. Specialized may not have invented the eMTB but they did ask everyone else to hold their beer.
With an eMTB in which the motor and battery are small enough to be missed by the casual observer, the Turbo Levo SL holds the tantalizing potential of offering 80 percent of the performance of other eMTBs at 60 percent of the weight. This is a fresh take on what an eMTB can be.
It's our belief that the Specialized Turbo Levo SL will find a ready audience among riders like some of us here in the EBR offices who aren't as quick as we were in our 30s. An eMTB that weighs less than 45 lbs., can go for five hours, produces 320W and can muscle the chain to the tune of 50Nm of torque is enough to make anyone feel like a superhero. The only thing the Specialized Turbo Levo SL doesn't come with is a cape.
Reader Interactions