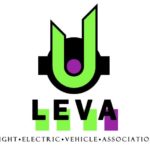 I am a member of the Light Electric Vehicle Association (LEVA) which was created to pursue common goals and interests. LEVA is a global trade association dedicated to the development of technical standards for LEVs and promote the use of LEVs worldwide. All component suppliers, manufacturers, dealers, distributors, assemblers, wholesalers, retailers, and interested individuals are invited to join.
Another organization that I support is ExtraEnergy.  Here is what ExtraEnergy is all about: "ExtraEnergy is a non-profit organization headquartered in Tanna, Germany. It's main activities are the dissemination of independent information and the promotion and testing of light electric vehicles (LEVs) around the globe."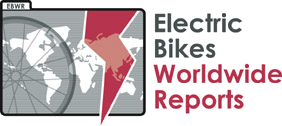 If you are looking for electric bike industry market information, I recommend Electric Bike Worldwide Reports. EBWR is a comprehensive look at the industry, now in it's 16th year, updated and expanded every year.

The Canadian Electric Bicycle Association CEBA was founded to unite consumers, retailers, distributors and electric bike interests across Canada. Our mission is to integrate all provinces and build a solid foundation of information to support the ebike industry . To provide educational resources to every level of the ebike industry and encourage the use and growth of electric bikes across Canada.
The British Electric Bicycle Association has been formed by some of the leading electric cycle manufactures and distributors in the UK. Having noted a lack of consistency in the level of service and quality of product provided to consumers and dealers BEBA has been established to create an industry standard.
The Irish Electric Bicycle Association has been formed by Ireland's only electric bike specialist & BEBA. Having achieved a level of consistency in Ireland for service and quality of electric bikes provided to consumers and dealers IEBA has been established to advice on quality.
Cyclescheme is the UK's number one administrator for the Government's Green Transport Plan Initiative. Cyclescheme offers the most admin-friendly scheme for employers and the greatest choice of bikes and equipment for employees as Cyclescheme is partnered with around 1,600 independent bike shops. throughout the UK and also in Eire.
P.S. Don't forget to join the Electric Bike Report community for updates from the electric bike world, plus ebike riding and maintenance tips!