Raleigh Motus Grand Tour Electric Bike Ride Report [VIDEO]
A fast, smooth riding machine with Bosch's new Active Line Plus Motor
With a long and venerable history in the UK, Raleigh are a well-known brand in both their home country and the US, so we are excited to be trying out one of their latest e-bikes, the Raleigh Motus Grand Tour (for the UK market only).
It's a sleek and stylish looking machine and comes in both crossbar and step-thru variants (we tried the former).
What to Expect from the Motus Grand Tour
https://youtu.be/YFcM-vHDYDo
The appearance of the Motus Grand Tour suggests speedy, stylish commuting and leisure riding but with some great practical features and a lot of comfort built in too.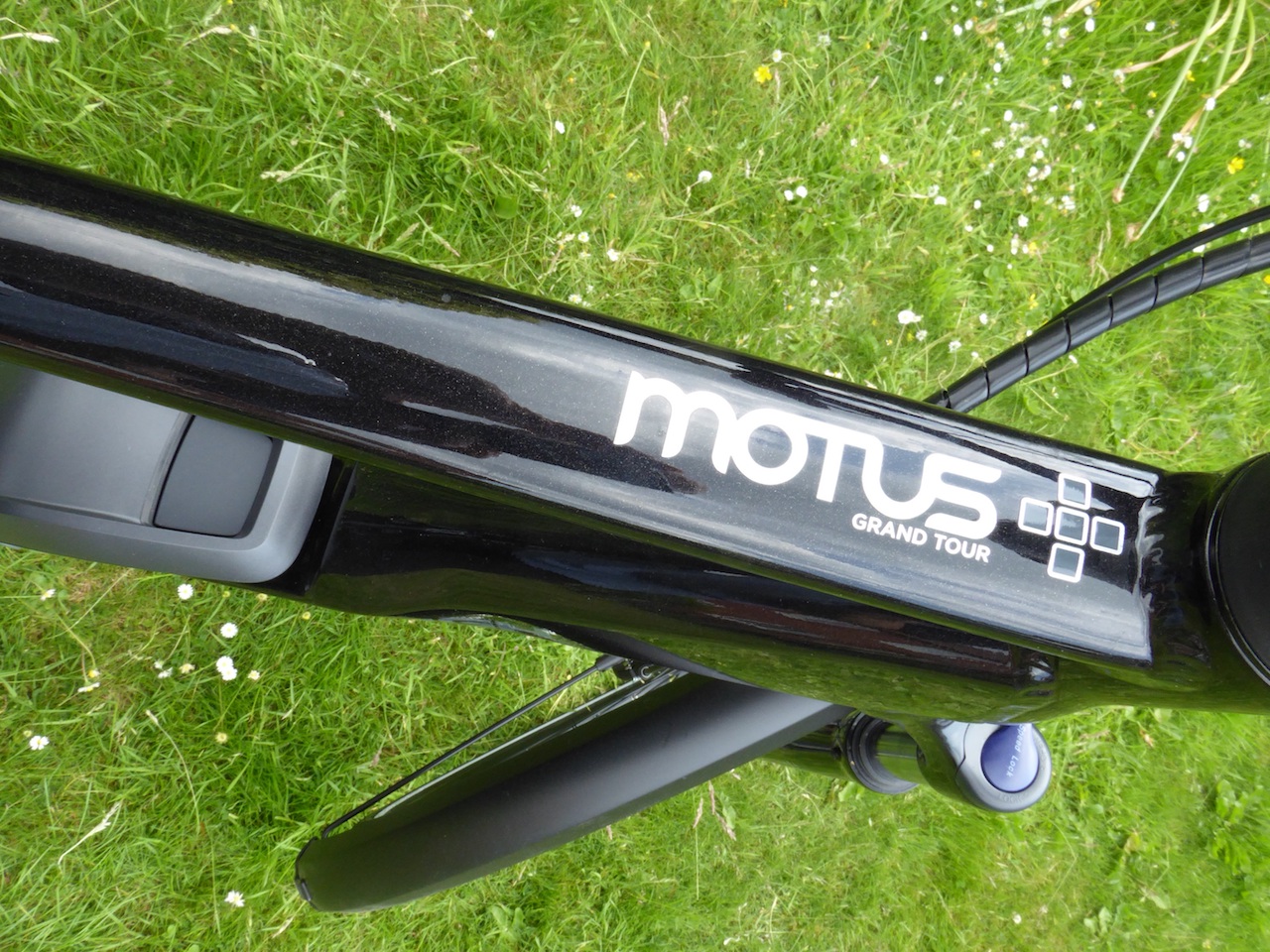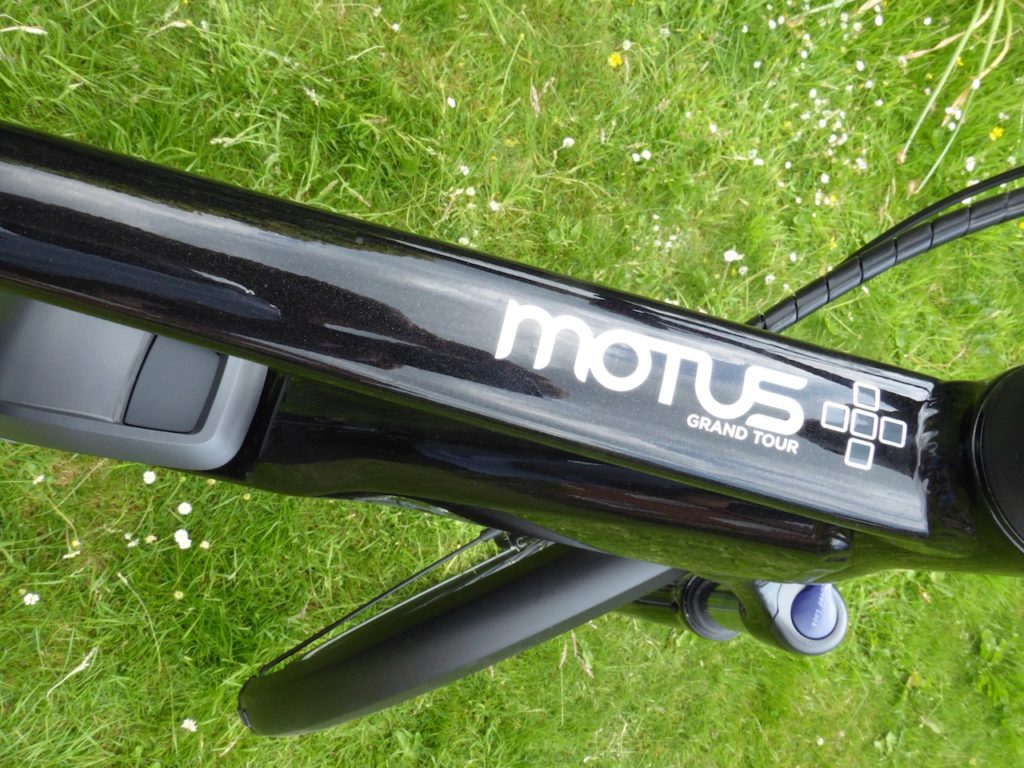 The seductive, smooth looking black alloy frame comes with all the extras you'd want for day to day city riding and also getting out there on the roads and trails in all conditions; these include mudguards, chain guard, LED lights powered from the main battery, kickstand, pannier rack and frame mounted 'shopping lock'.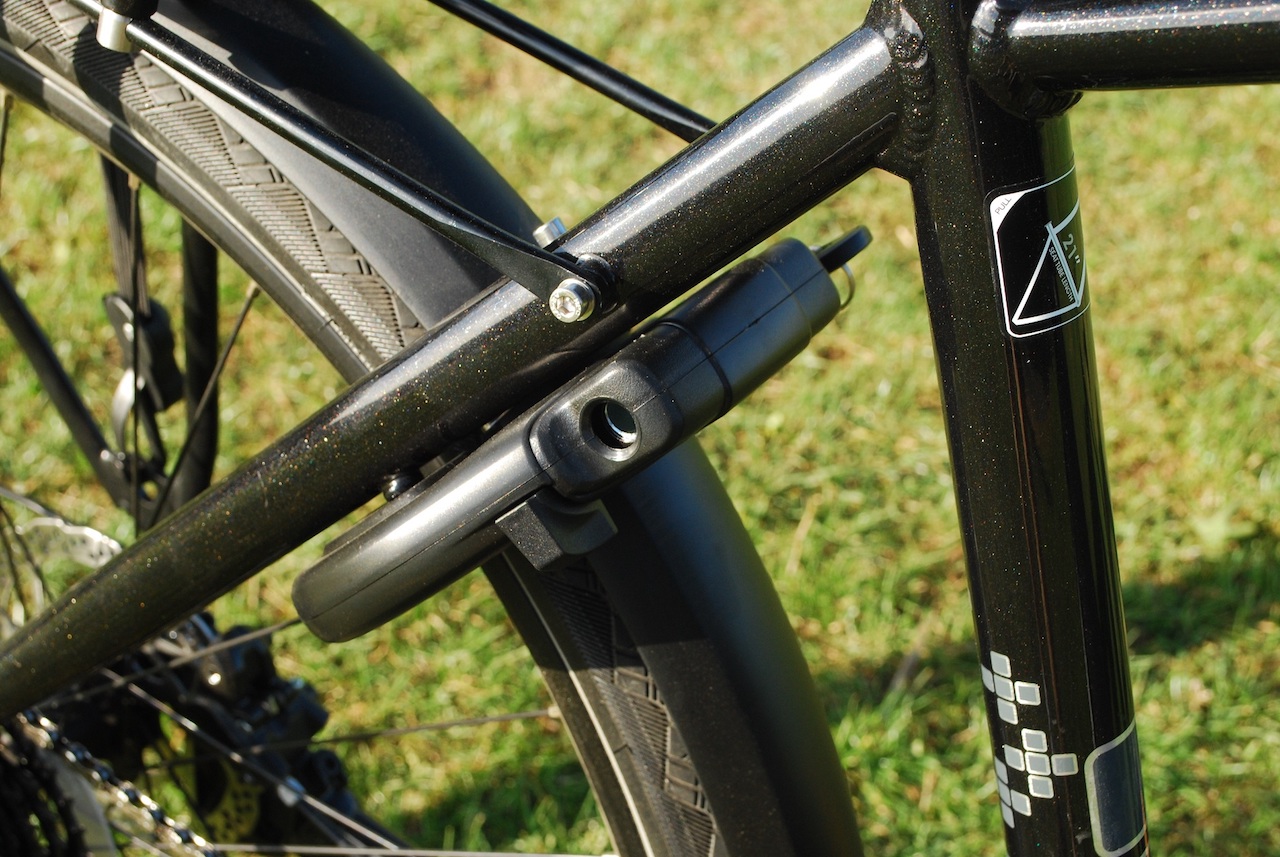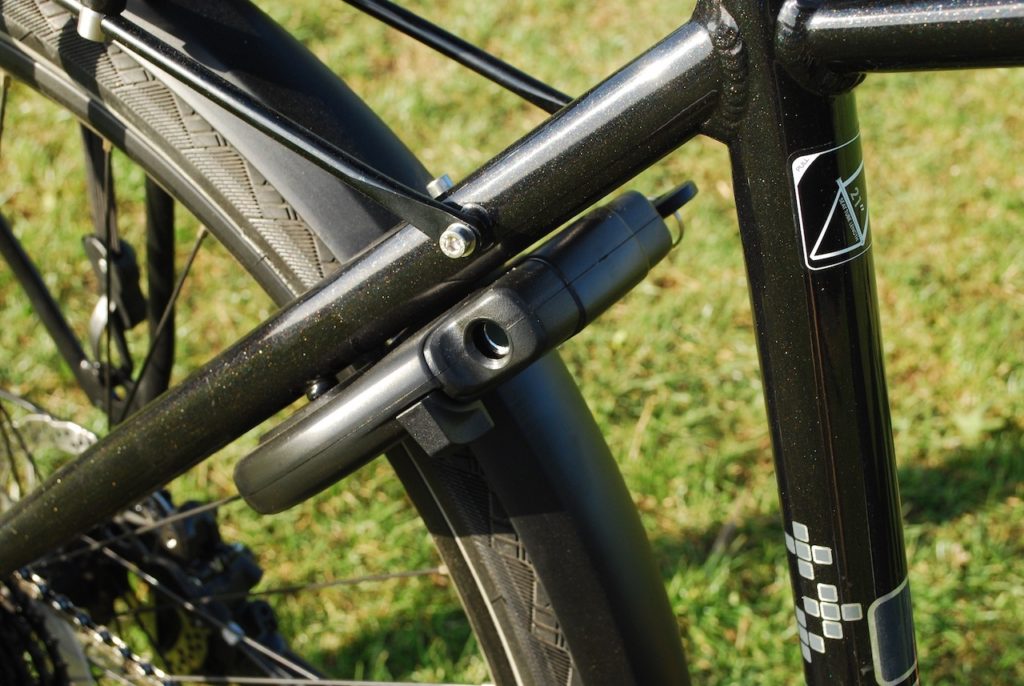 With slick tyres and a new more powerful Bosch mid-motor, the Motus Grand Tour is clearly also meant to provide a speed of turn combined with some modest off-road ability, witnessed by the Suntour Nex front forks with 63mm of travel.
And with a capable rack and 700C wheels and the promise of an efficient motor system (as explored below) the Motus Grand Tour also looks like a perfectly capable touring bike.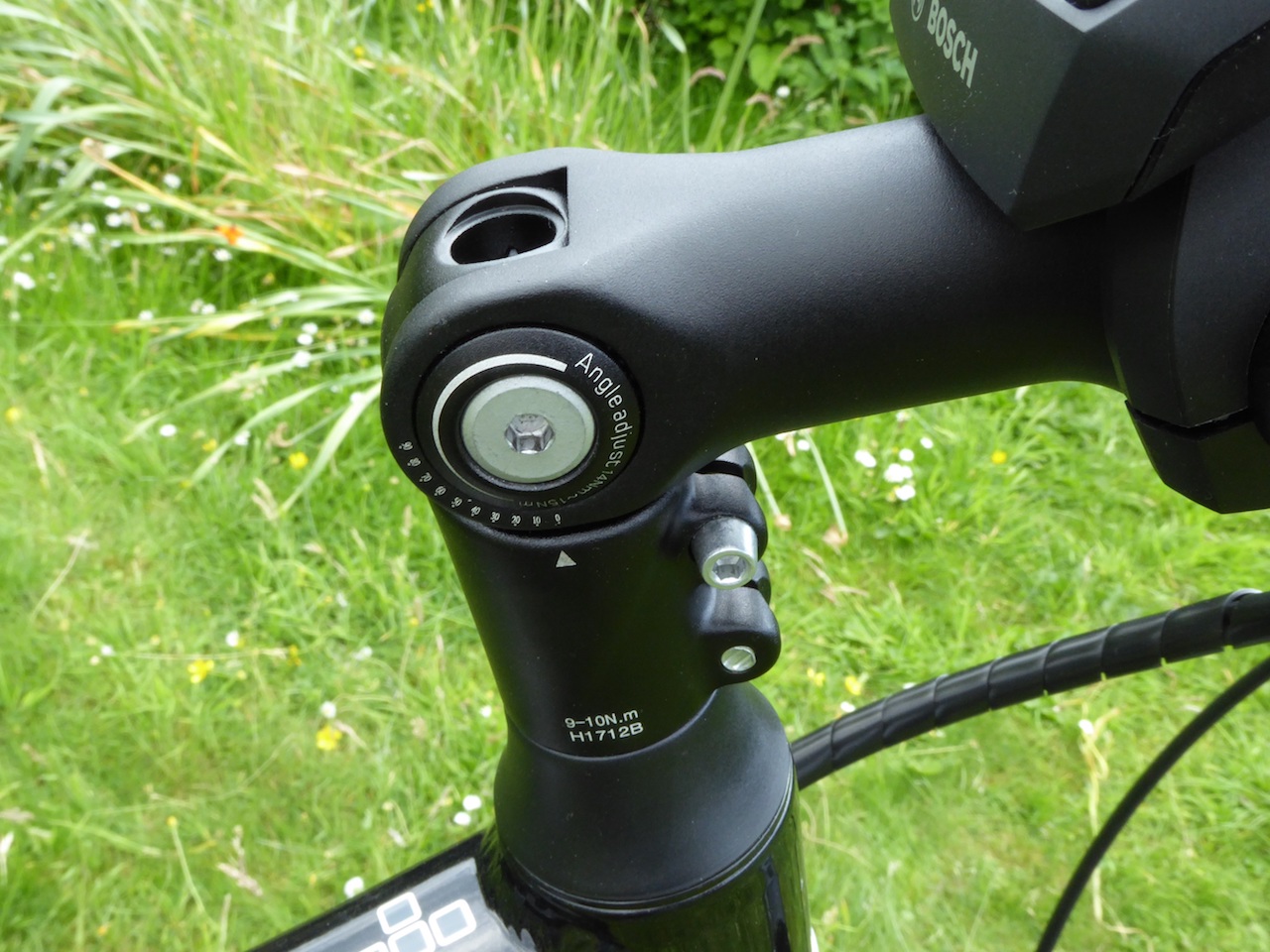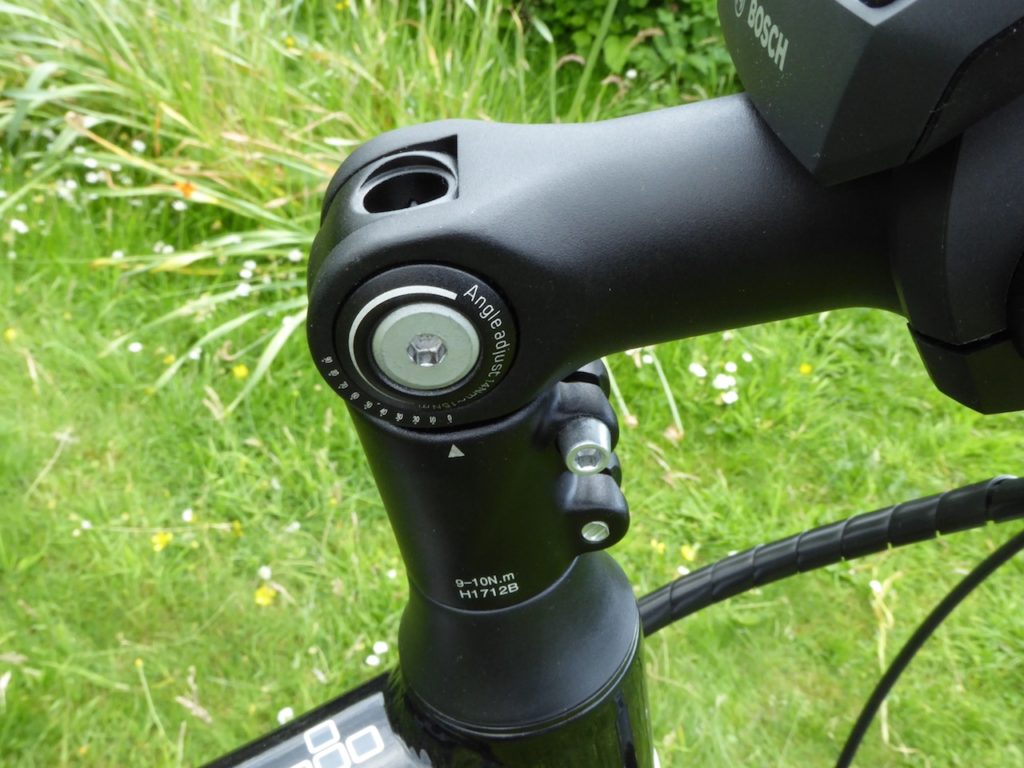 A plush gel saddle, suspension seatpost and, best of all an adjustable handlebar stem all look like they should take cycling comfort to the next level.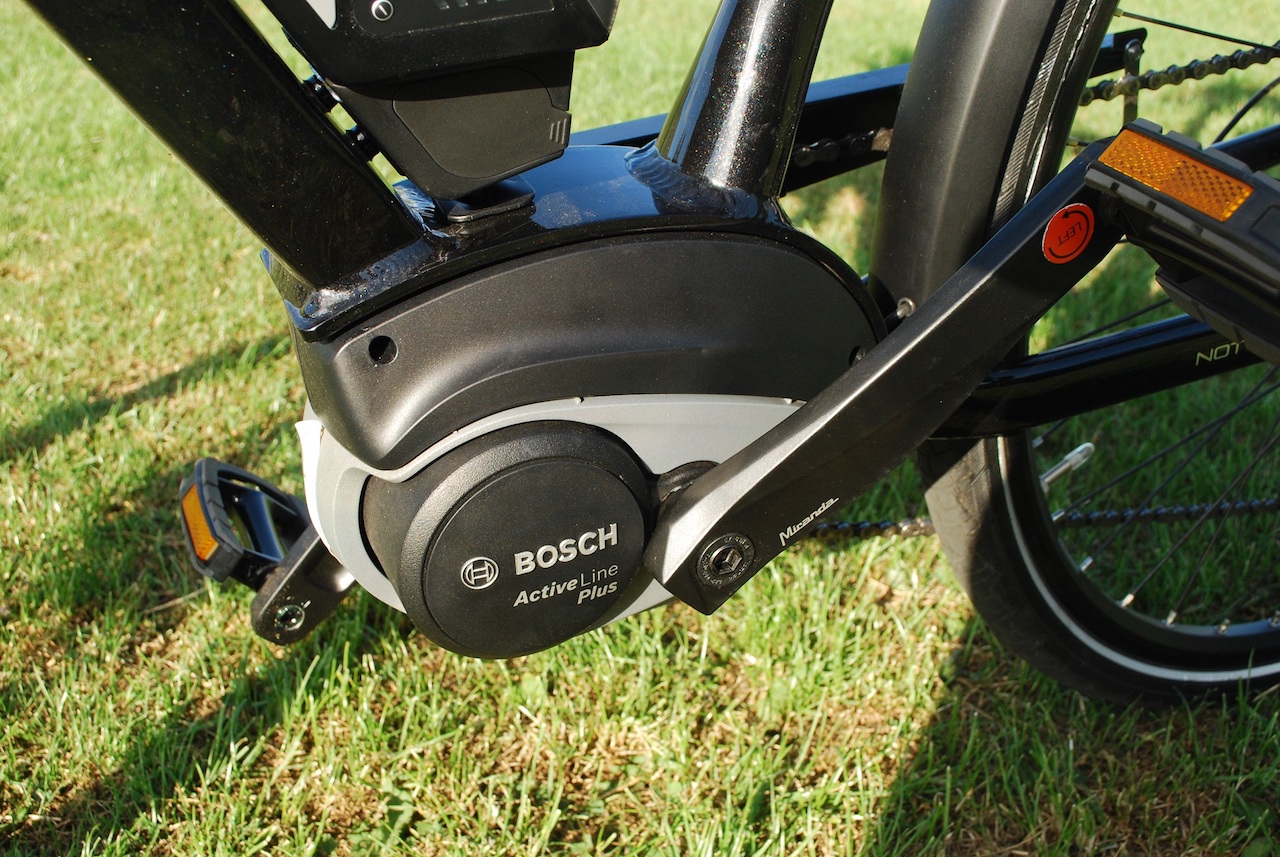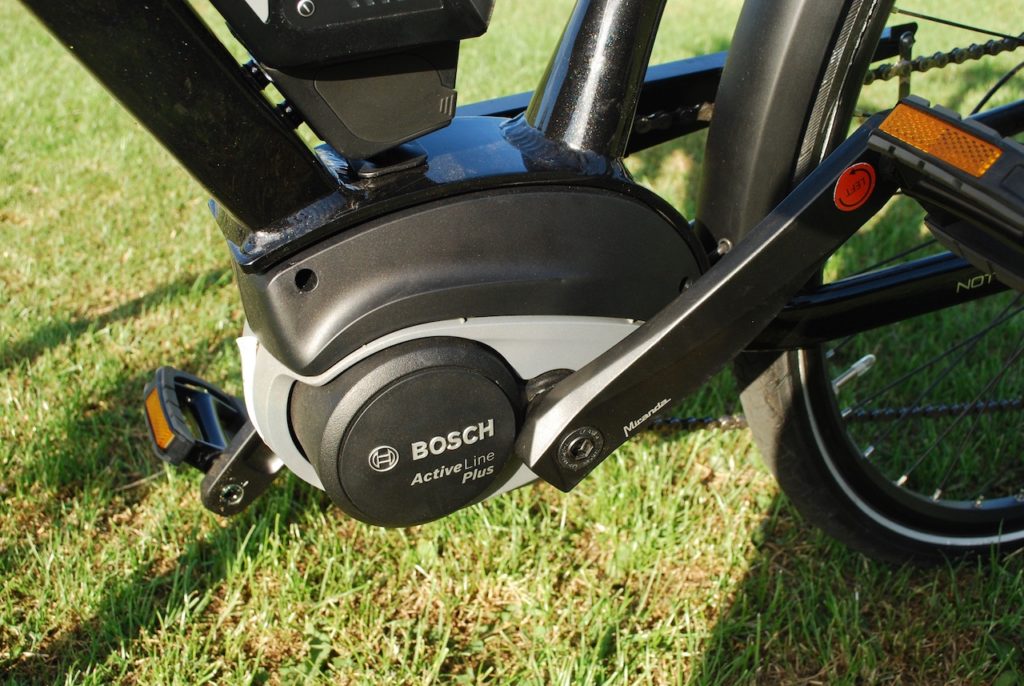 Star of the show though, in terms of what it claims to do, has to be the Bosch Active Line Plus motor, which was announced by Bosch last year and is starting to appear on e-bikes this year.
The basic Active Line motor is redesigned to have lost weight and size and to be much quieter in operation, whilst the 'Plus' version specced on the Motus Grand Tour claims an extra 30% torque.
Even better for those who are sometimes frustrated by the 25mkh / 15.5mph power cut off (which can lead to a noticeable slowing of your e-bike at at speed on some e-bikes) is that Active Line motors promise a riding experience 'entirely like a normal bicycle, with no feel of resistance or noticeable cut off.'
So, hugely promising – did the test riding live up to the promise?
The Ride
We completed around sixty miles of riding around the UK's hilly Calder Valley.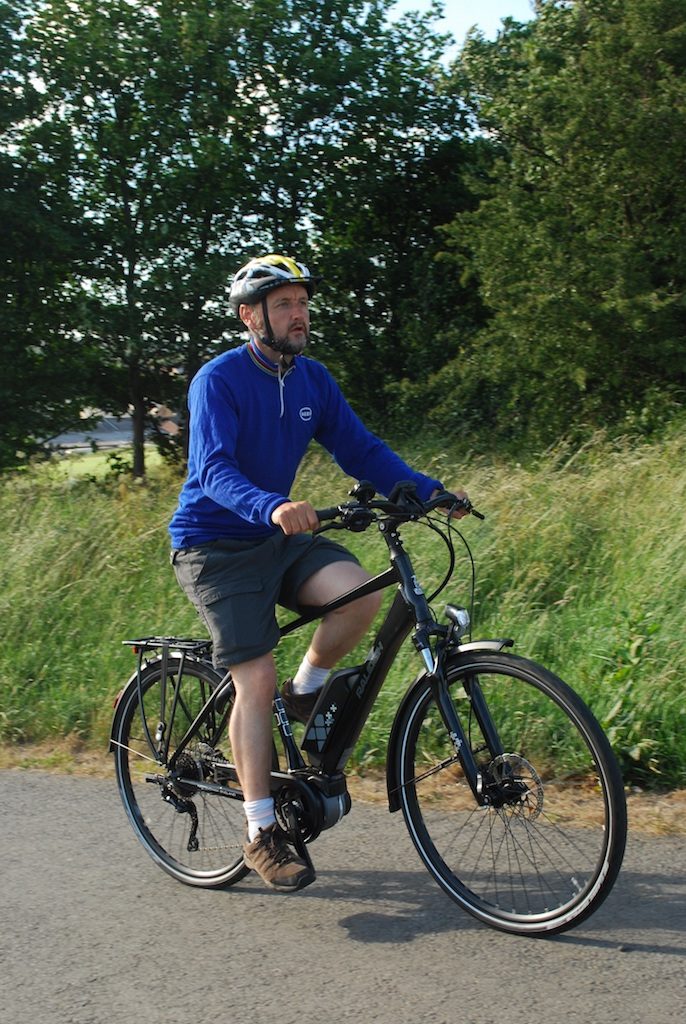 Initial impressions are extremely impressive. The riding position is very comfortable as I head along a flat section of railpath and above the electric assist cutout level of 25kmh / 15.5 mph the bike continues to pick up speed for a few mph more until my speed levels out around 19mph, maintained on this easy terrain quite comfortably.
The combination of slick tyres and lack of much noticeable resistance from the motor above the e-assist cut out speed no doubt both play their part.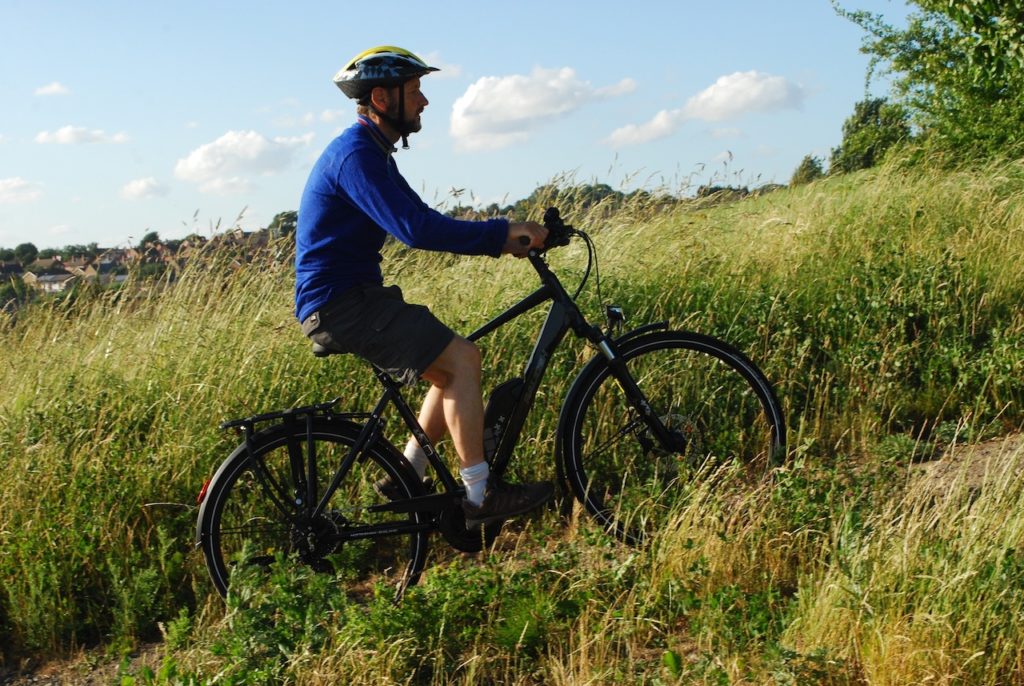 There's more of a test when a 30mph headwind, gusting to 50mph, springs up as I get to the start of the hills, but even then there is no need to call on the Turbo level setting – allied with the 29 inch lowest gear there's plenty of hillclimbing power and the 227% gear range means top gear is plenty fast too.
No doubt the more powerful (and heavier and more expensive Bosch crank motors) would get up the hills a few mph quicker but they certainly wouldn't do it as economically as the Motus Grand Tour's excellent motor, and still the bike feels no slouch up the hills, even with a moderate weight in the panniers.
Perhaps best of all though is the feeling of assist you get from the motor, gentle but powerful at the same time, almost like being pushed assisted on your way by a quiet waft of air.
With the cut off point being so subtle in addition to the quietness of the motor, this is one of the most 'bikelike' e-bikes out there and at times it's easy to forget you are riding an e-bike.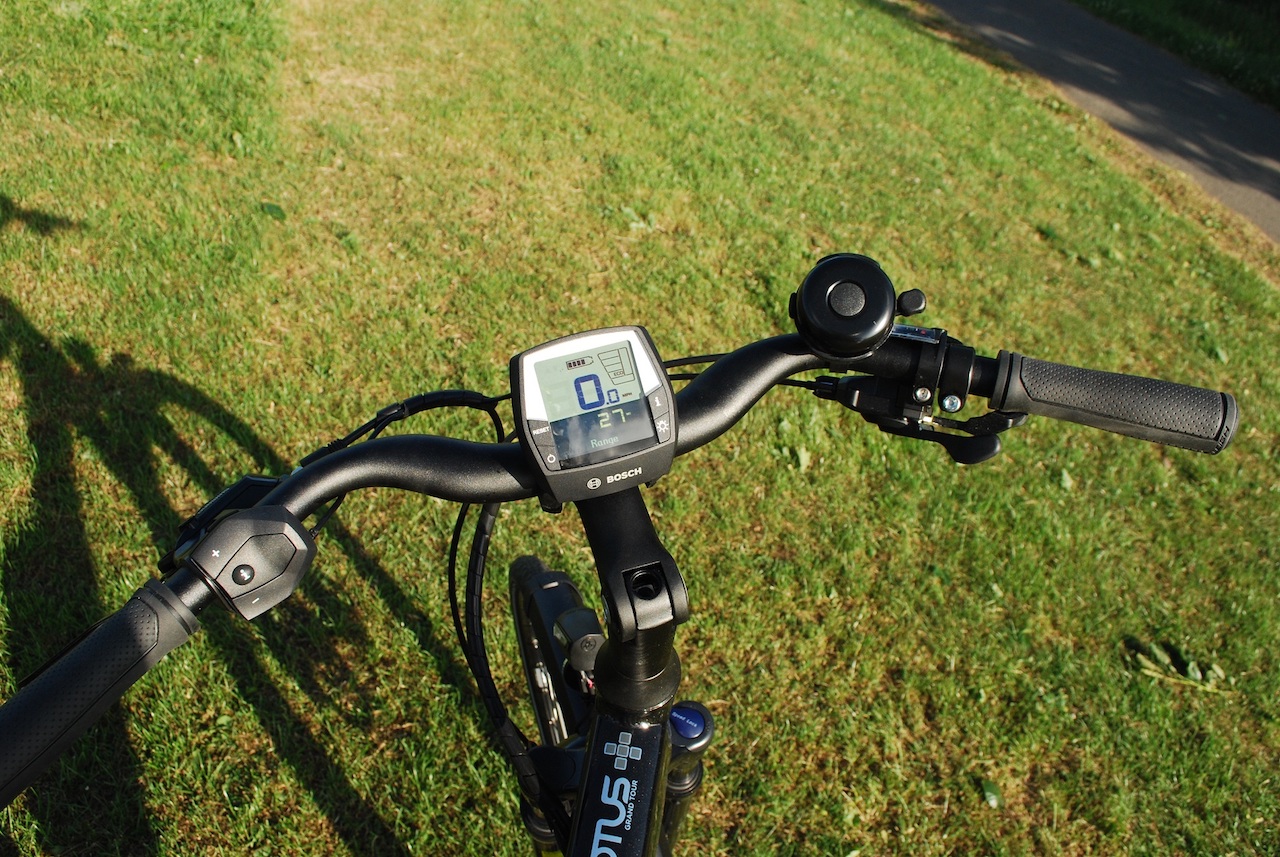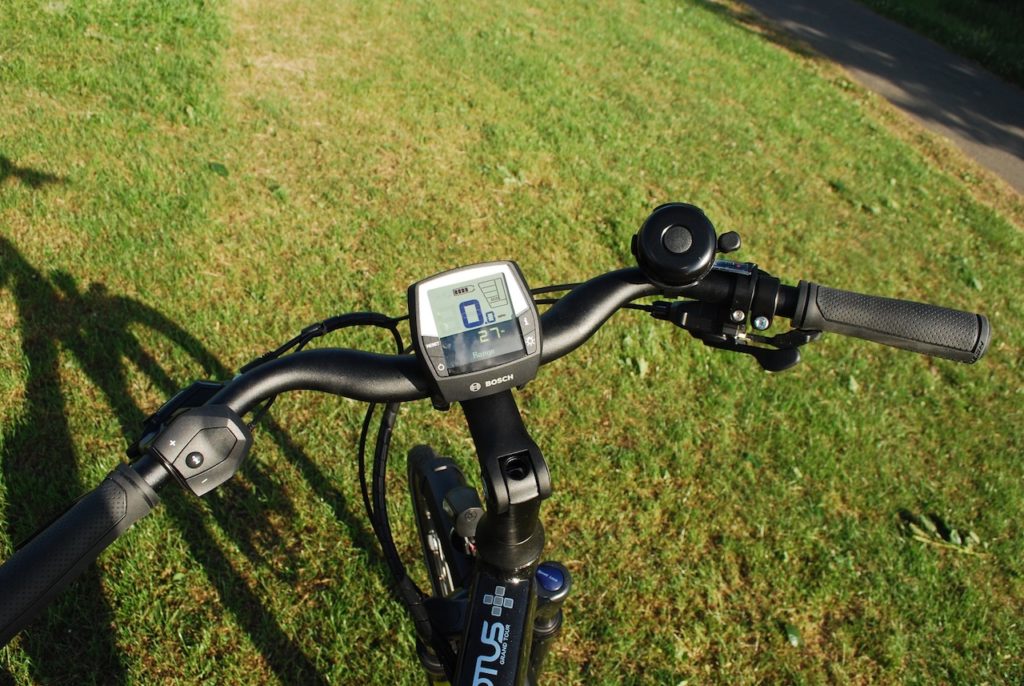 It also worth emphasising just how comfortable this bike is, even though sportiness, which it certainly has in bags, isn't compromised in the process. I particularly liked the adjustable handlebar stem, a feature not seen on many e-bikes, or non e-bikes in fact.
It's worth keeping the right sized allen key to hand on your first rides, just to experiment with what angle suits you best. If you slacken the bolt off to rotate the stem towards the rider you get an increasingly upright and comfortable riding position.
It's a similarly easy matter to extend the stem forwards for a sportier position. Just be sure the teeth machined into the two parts of the stem engage in its new position, so it lock rigid when the allen bolt is tightened back down.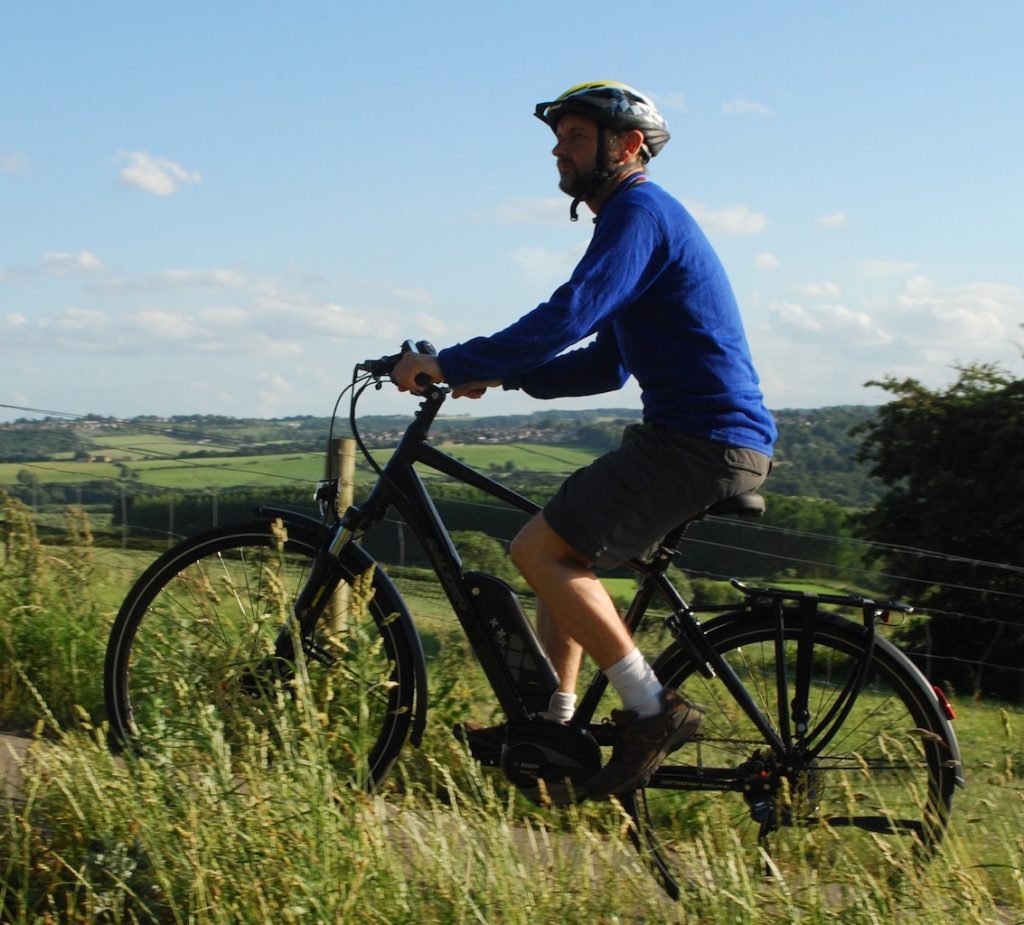 I adjusted the stem to a fairly comfortable, reasonably upright riding position. This meant my weight was reasonably well back on the saddle where I really felt the benefits of the generous gel saddle and the sprung suspension seatpot.
The raised profile and slightly swept back nature of the handlebars also helps give a comfortable and predictable ride.
After sixty miles there was still around 1-2 bar's worth of power left (approx 20% plus, assuming the battery meter system is accurate). Assuming I would have reached 65 miles before the battery emptied completely gives an extremely efficient consumption figure of around 6.5 Wh per mile. This bike was tested with the 400 Wh battery pack. The latest version of the bike comes with a 500 Wh battery.
Anything below 10Wh per mile is considered very efficient, so this bike has truly impressively frugal power consumption if ridden reasonably carefully. This is nowhere near the 110 miles on a single charge you might hear claimed for the system (though note that is up to 110 miles in fact).
However, using only Eco setting and in windless conditions, over gentle terrain and with a lightweight rider it certainly sounds plausible. If you wanted even greater range you can of course buy a spare second battery.
The Intuiva LCD display was invaluable in helping me get the most efficient use out of the motor too. Alongside the standard info you get on most e-bike displays such as your speed, average speed, current trip distance, odometer (total distance travelled by the bike) and clock you also get a 'power meter'.
This clever feature is simply a bar that flickers up and down as you pedal – the higher the bar goes the more power the motor is contributing to your progress.
Sometimes it isn't easy to judge the optimum power you need – especially on such a quiet and natural feeling motor – and often you can maintain more or less the same speed by dropping a gear, using more leg power and draining the battery less, without actually feeling you are doing a great deal more physical work.
That said, if you want to make up time and you aren't trying to eke out maximum battery range you can set the bars forward, put your head down and really go for it in the higher power settings…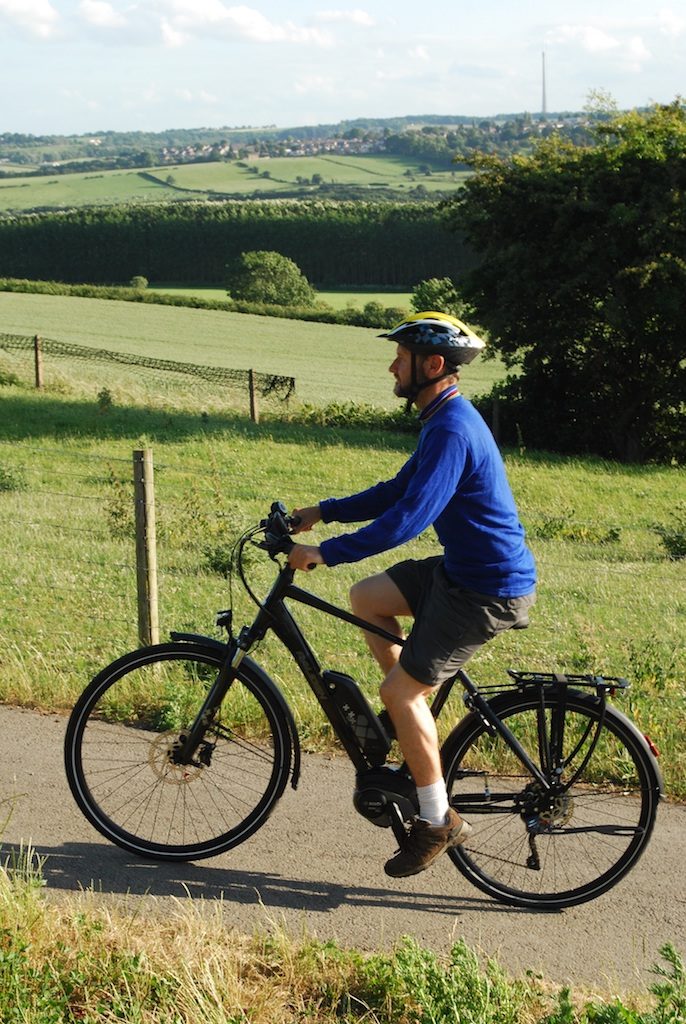 Another handy feature of the Intuiva display is the range calculator which predicts how many more miles you will be able to ride on the remaining battery capacity.
I assume this adjusts to take into account how much power individual riders use – all e-bike riders use different settings to different degress and are different weights for example – but this feature looked to be working pretty accurately even on this new bike.
Don't be surprised if it takes a while to settle down though before it gives more accurate readings. The range calculation is dependent on what your power setting actually is, so I found myself scrolling through the bottom three settings of Eco, Tour and Sport and taking an average reading.
It's easy to flick through the info panel at the bottom of the Intuiva display to select the info required and to adjust the motor power level, simply by pressing the separate button by the left hand grip.
With a little practice its easy to hit the button you want, without even looking what your left hand is doing. Its all very easy and intuitive, even for those who might feel most tech gadgets today are a case of confusing information overload.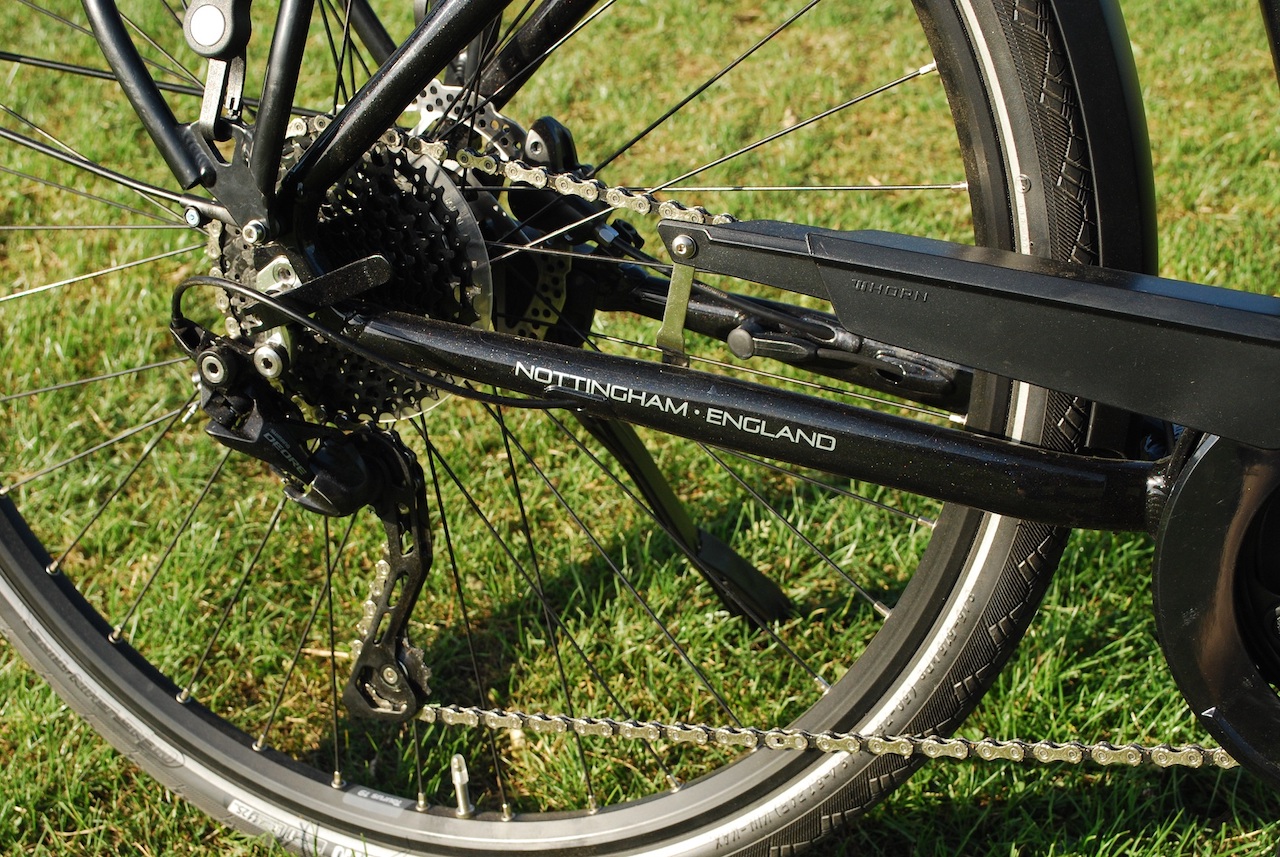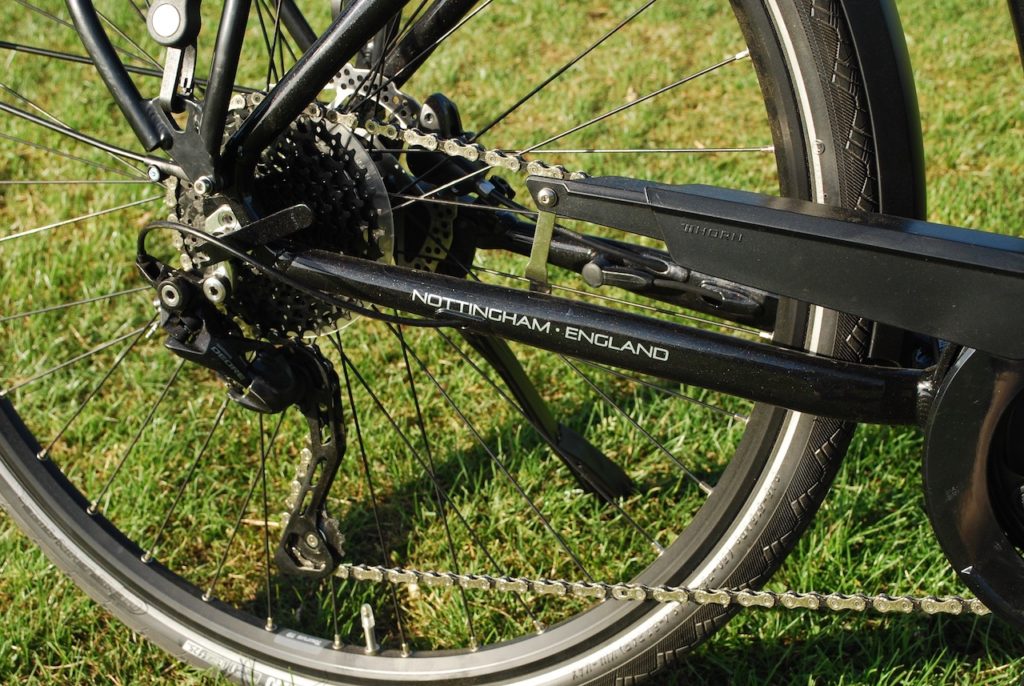 My derailleur-equipped model weighed in at around 54 pounds (24.5kg) and the quoted weight for the hub gear model is around 56.2 pounds (25.5kg).
These are very respectable figures for such a fully equipped bike; just to recap, you get decent quality front suspension, high quality pannier rack, a frame mounted rear wheel lock, excellent quality sturdy Pletscher kickstand, German-made SKS mudguards and very powerful LED lights.
Throw in a generously sized gel saddle and a suspension seatpost and it looks a very competitive weight against many similarly equipped e-bikes.
Conclusions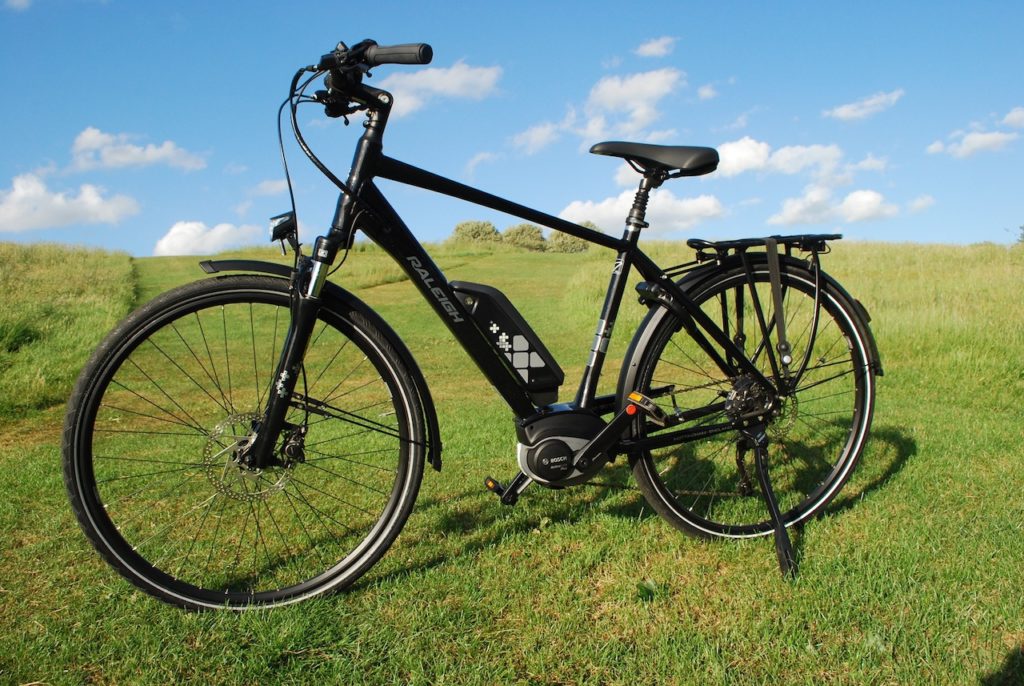 This is an extremely versatile and good value e-bike with a cracking motor, so hats off to Bosch for further refining and improving an already well-regarded and very popular motor design.
Hats off to Raleigh too for combining the motor technology in a thoughtful way with all the other elements of the bike.
The result is an e-bike that is equally at home commuting or shopping around town as it as being ridden for fun or thrills out in the open country and on Sustrans-style traffic-free trails.
Raleigh Motus Grand Tour Specifications
Frame: 6061 Aluminum
Fork: Suntour Nex suspension fork 63mm travel
Motor: Bosch Active Line Plus
Battery: Bosch 500 watt hour
Display: Bosch Intuiva
Shifting: Deore 10 speed derailleur or Nexus 8 speed hub gears
Brakes: Shimano M315 Hydraulic Disc brake
Tires: CST ZEPPELIN 700C X 42 with reflective stripe & puncture protection (not the step-thru frame offers the option of 26" wheels too).
Accessories: SKS Full Mudguards, Racktime Alloy rack, Trelock front and rear lights, kickstand
Weight: Total weight with battery 54 pounds (24.5 kg), battery 5.5 pounds (2.5 kg)
Frame sizes: 46cm, 54cm
Price: RRP £2150 for the derailleur model and £2250 for the hub gear model. (UK market)
Test rider stats:
Weight: 69kg
Riding style and fitness: Used at lower power levels where possible to get a moderate but enjoyable workout, only moderately out of breath
Other Raleigh Motus E-bikes
The Motus 'basic' model has a smaller, rack-mounted 300Wh battery and less powerful Active Line motor and retails at £1650 and lacks a wheel lock. The Motus Tour is the same spec as the Motus Grand Tour reviewed here except that it features the less powerful Active Line motor. It retails at £1850.
Manufacturer: Raleigh (UK market)
Find your local dealer here (UK market)
-Richard
Review Note: Each company pays a fee for a review on Electric Bike Report because of the considerable amount of time that it takes to provide an in-depth review of each eBike. A lot of time is spent on the full range test with distance & elevation profile, the wide variety of detailed pictures, in-depth video, and the write up with the specifications, ride characteristics, pros, cons, and overall thoughts. The reviews on Electric Bike Report are focused on providing you with a detailed "virtual" look at each eBike to help you determine if it is the eBike for you or not.
P.S. Don't forget to join the Electric Bike Report community for updates from the electric bike world, plus ebike riding and maintenance tips!
SaveSave
SaveSave
SaveSave
SaveSave
SaveSave
SaveSave
SaveSave
SaveSave
SaveSave
SaveSave
SaveSave
SaveSave
Reader Interactions