Electric Bike Report is your place for:
The Electric Bike Report Mission
We are very enthusiastic about electric bikes and the potential for them to enable many people to enjoy riding a bike for transportation and recreation.
The primary goal of Electric Bike Report is to get the word out about electric bikes and all of their benefits through news, reviews, rider stories, guides, etc.
The Electric Bike Report Team
Kristen Nelson – Product Reviewer, Certified Personal Trainer/Spin Instructor
Kristen began cycling in her early 20's when she strapped two toddlers in the back of an old bicycle trailer and hauled them all over San Diego. Now, living in the gorgeous red rock mountains of southern Utah, Kristen makes it a point to get out on the local trails as much as possible.
Kristen is also an accomplished road cyclist. She placed first in the Tour of St. George in the Fall of 2015 and took first in the Ride the Gap bike race in 2016. In 2017 she again won Ride the Gap and still holds the women's course record for the 55-mile distance. She is a member of the Red Rock Cycling Club and has been a certified spin instructor for nearly 10 years. Writing for EBR is a way to indulge her passion for all things cycling and spend time with other gear heads as well!
Griffin Hales – Marketing Operations Manager, Lead Product Reviewer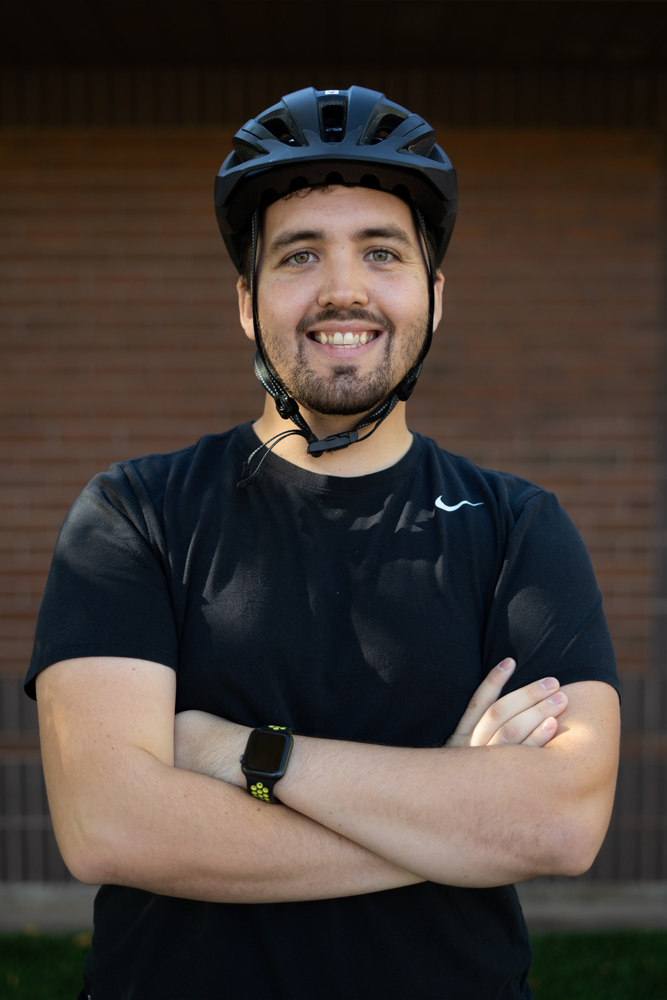 Griffin was a casual bike rider until riding his first eBike in 2019 when he instantly became hooked. Now he looks forward to taking in the stunning red rock views of southern Utah while cycling around town. Thanks to the warm climate, he loves being able to ride year-round and test all kinds of ebikes on the diverse terrain. Griffin proudly keeps the Average Joe perspective as he remembers being so new to e-bikes a few short years ago. He too asked a lot of the same questions many of you have: "why are hydraulic brakes better?", "how important is motor wattage?", and the classic first-time experience of "how exactly do you start this thing?"
Griffin enjoys keeping up with the latest trends in tech, energy, and spending time with his wife, two kids, and two dogs.
Justin Taylor – Director of Marketing, Product Reviewer
As Director of Marketing, Justin has built relationships with the industry's top bike and fitness equipment manufacturers over the past 10 years. Brands looking for exposure for ebikes or bike gear on Electric Bike Report will want to reach out to Justin.
Not only is Justin a member of the team here at Electric Bike Report, but he also is a Product Reviewer and the Director of Marketing at our sister websites, BestElectricBikes.com, and TreadmillReviewGuru.com. A lover of most outdoor activities, Justin spends much of his time mountain biking, paddle boarding, surfing, and enjoying the fact that he gets to test out a bunch of amazing ebikes while working at Electric Bike Report.
Michael Clark – Director of Operations, Product Reviewer
Michael's main job is to keep Electric Bike Report up and running. Michael also helps test out the bikes with a focus on the each bike's overall build quality, durability, and how accessible they are for taller riders thanks to the unique insight of his 6'5" height.
When he's not manning the website or riding bikes Michael enjoys spending his time with his family, getting some time in on the golf course, and playing pickleball.

Pete Prebus – Founder, Reviewer, Content Writer
Pete Prebus founded Electric Bike Report in 2010 to provide a central resource of electric bike information for everyone.
Pete has moved on to new adventures in the electric bike world. Here is an article with more information about the transition to new ownership.
Pete has nearly 30 years of experience in the cycling world. At the age of 13 he began riding and racing bikes and working as a bike shop mechanic. He raced mountain bikes for many years, including a few years of racing professionally on the U.S. national cross country mountain bike circuit.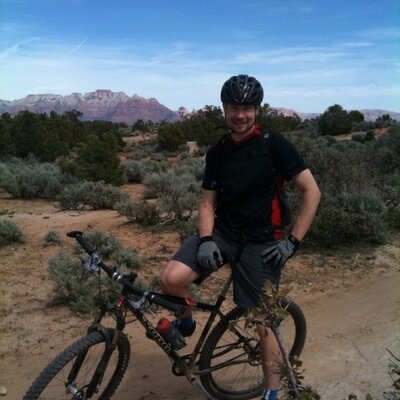 Pete's professional work background includes more than 10 years in the structural and civil engineering field.
Pete combines his cycling experience, passion for electric bikes, and the power of the Internet to promote this new form of transportation and recreation.
Here are articles by Pete Prebus.
Richard Peace – Product Reviewer, Content Writer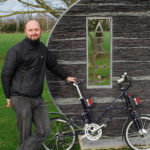 Richard Peace is an experienced cycle journalist whose work and range of cycle publications can be found at richardpeacecycling.com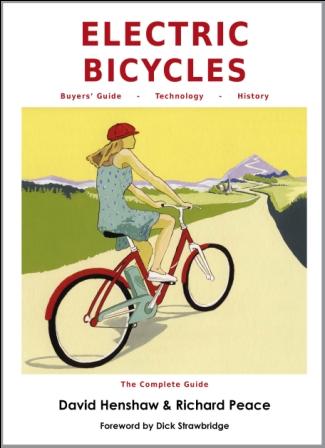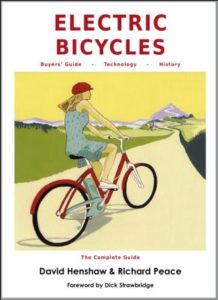 Richard has written a book on eBikes called "Electric Bicycles" and it is a great way to immerse yourself in the world of electric bikes.
Richard has also written and published over 20 cycling titles, including the best-selling Ultimate C2C Guide (Sea to Sea by Bike) plus many of the country's most popular Sustrans routes. Richard lives in Huddersfield, England.
Here are articles by Richard Peace.
We would like to hear from you too
Please participate in this website by commenting under any of the articles. We look forward to chatting with you.
Here is a link for the various ways to contact Electric Bike Report.
Thanks!
-The EBR Team
P.S. Don't forget to join the Electric Bike Report community for updates from the electric bike world, plus ebike riding and maintenance tips!