Santa Cruz Heckler SL First Look Review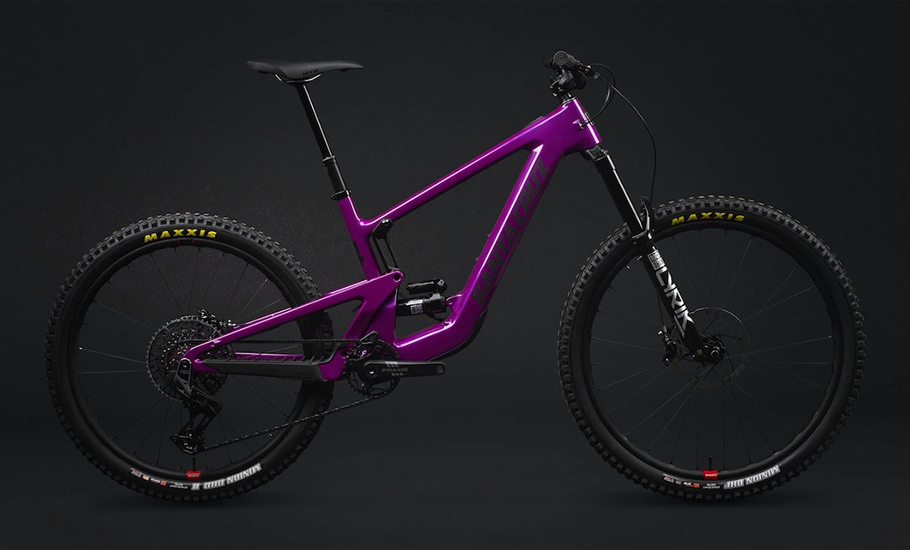 Among the mid-sized (i.e., not Specialized, Trek or Giant) legacy bike brands, Santa Cruz has had a reputation for making some of the better mountain bikes going. They introduced their first eMTB three years ago. They retooled their popular Heckler model as an e-bike and it has been a bona fide hit. Well now Santa Cruz has introduced a new, lighter version of its eMTB, the
Heckler SL
.
In our Santa Cruz Heckler SL review we will take a look at how this eMTB compares to the standard Heckler as well as how it measures up on its own. Santa Cruz is respected for both how their designs handle as well as how the VPP (virtual pivot point) suspension performs.
The Heckler SL is designed as a mullet (29-in. wheel in the front and 27.5-in. wheel in the rear). The frame comes in two different versions as well, either with the standard C carbon fiber construction or their CC carbon fiber construction, which uses some fancier layers of carbon fiber to reduce the amount of material in the frame which preserves strength while lowering the frame's weight.
The extra muscle comes from Fazua's 250W Ride60 motor and 430Wh battery. This is a different system than found on the regular Heckler, and part of how the Heckler SL comes in at a lower weight.
Normally, we would say this is an e-bike that leaves the realm of trail riding and moves into all-mountain/freeride territory thanks to its use of a 160mm-travel fork and 150mm-travel rear suspension, but Santa Cruz is calling this a trail bike, though a longer-travel one for sure.
Buyers can choose from five different builds. All of them are equipped with SRAM components and at the low end someone can expect to spend a bit more than $7000, while the high end version comes in a bit more than $12,000.
With such a premium product, one-size-fits-most isn't a thing. Santa Cruz makes the Heckler SL in five sizes: S-XXL. They suggest that the sizing run should accommodate riders from as diminutive as 5 feet 1 up to 6 feet 7; each of the sizes features some overlap so that riders on the bubble have options.
In plain English, the Heckler SL is neither someone's first mountain bike nor someone's first e-bike. Let's dig into this exciting new release.
Santa Cruz Heckler SL Spec Review: Bike Overview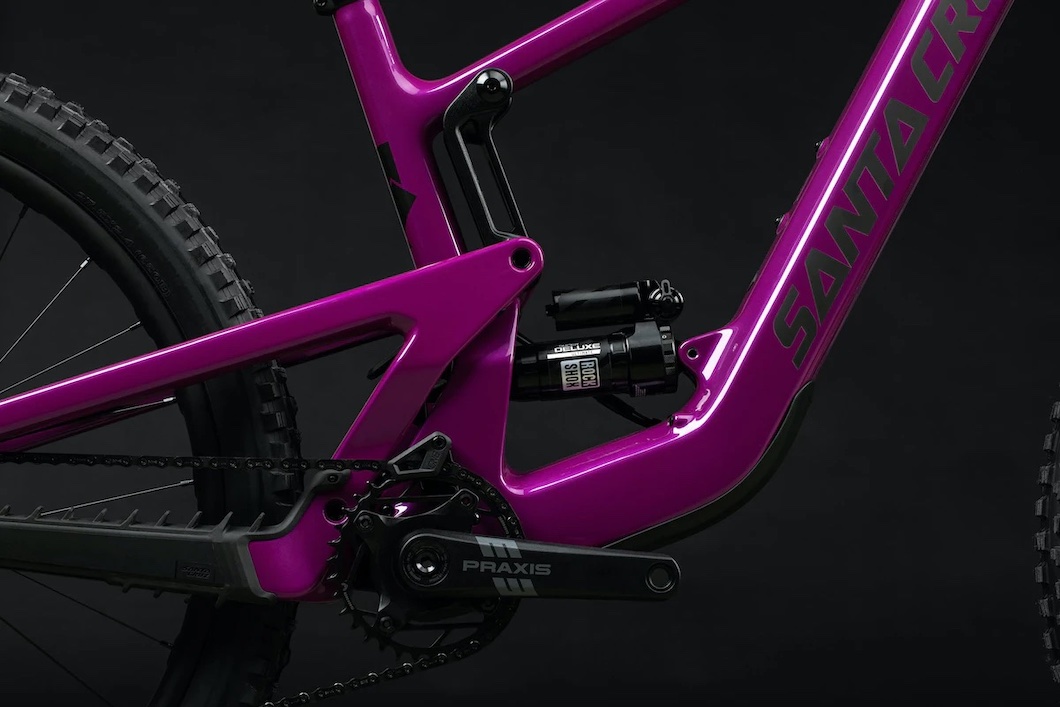 The Heckler SL is no ordinary eMTB. It's designed for riders who aren't just competent; they are badasses. With a 160mm-travel fork and a 150mm-travel rear, this is an eMTB that Santa Cruz has designed to be on the ground no more than absolutely necessary.
In terms of handling and travel, both the Heckler and the Heckler SL bear much in common with the un-electrified Bronson.
So how is the Heckler SL different from the current Heckler? Santa Cruz went for both a different motor and a different battery. Both motors are 250W mid-drive units, but the battery shrank from 720Wh to 430Wh to help shave some of those all-important pounds.
As a mullet design, the idea is that the 29-in. front wheel will give the rider a superior ability to roll up and over all the things, while the smaller (27.5-in) rear wheel increases the eMTB's maneuverability, making it more flickable as we like to say.
Of course, the big question on everyone's mind is just how SL (as in superlight) the Heckler SL is compared to the standard Heckler. Depending on the build level and that particular
Santa Cruz Heckler SL Review: Specs & Features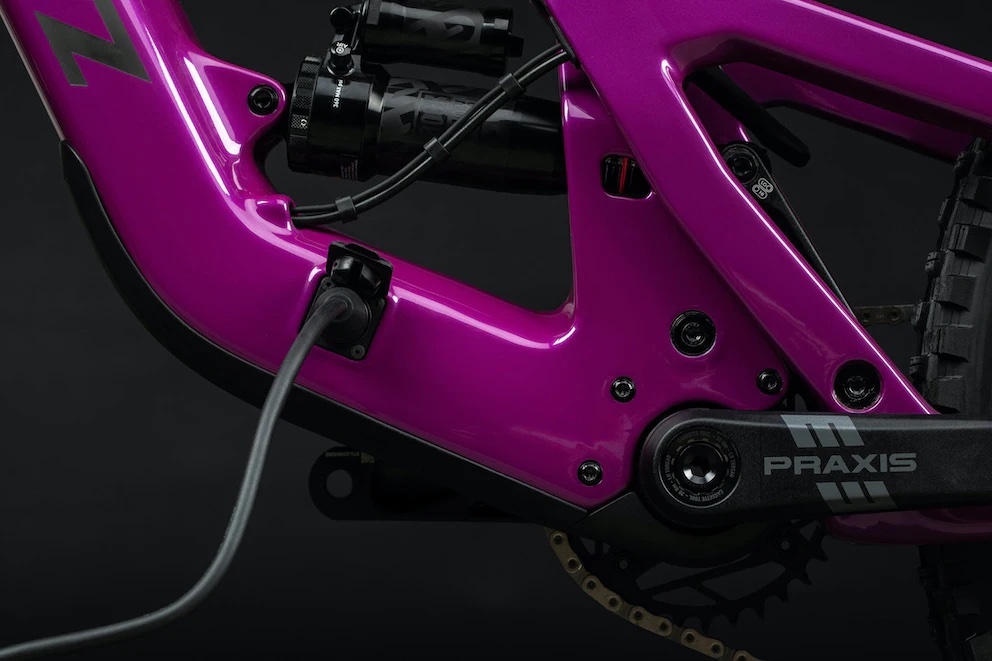 Frame and fork
Santa Cruz made its name in part by being an early adopter of the VPP (Virtual Pivot Point) suspension design. VPP is lauded for being a design that allows a rider to pedal efficiently—and not bob up and down—while also giving terrific response on the descents, once the rider has stopped pedaling.
The Heckler SL comes in two different versions of the frame as we mentioned before. Their standard C build offers plenty of stiffness, so what buyers get with the CC is simply a more sophisticated selection of materials (and layup schedule—which is how the sheets of carbon fiber fit together) which reduces how much material is used, and in using less material, the frame loses weight, without giving up any performance.
The R, S and GX AXS versions all get the C frame while the X0 AXS RSV and XX AXS RSV get the CC treatment.
All five versions of the Heckler SL have been spec'd with one of three versions of the Rock Shox Lyrik (base, select+ or ultimate), which is a fork known for terrific small-bump absorption but and ability to take big hits with casual grace.
Motor and battery
Lending the rider the equivalent of an extra leg, or two, is Fazua's Ride60 motor, which produces a nominal wattage of 250, max wattage of 450 and gives the rider 60Nm of torque. No getting bogged down on steep climbs with this baby. The motor weighs 4.3 lbs. (1.96Kg).
Let's compare this to the Shimano EP8 battery in the standard Heckler. It is a 250W motor that produces 85Nm of torque. Practically, what this means is that the Heckler SL gives up a little bit of acceleration and climbing power as the EP8 motor gives riders a 25 percent increase in torque. Such a difference won't be noticeable in most conditions, but in those situations of great effort where you find yourself thinking, "Ugh, I need just a little more," well, that's where the Heckler will give that little bit extra.
The fully enclosed battery has a capacity of 430Wh and weighs 5 lbs. (2.3Kg). Yes, the battery is removable, but few home mechanics would be able to perform that operation on their own. The total system has a weight of just 9.2-lb. (4.2kg).
Componentry
The cockpit parts are a mix of high quality alloy and carbon fiber parts, depending on which of the five different builds the buyer purchases. All of them come with a dropper post, which is considered standard issue on eMTBs.
Drivetrain, brakes and wheels
All five builds are spec'd with SRAM drivetrains and brakes. The R and S versions come with SRAM mechanical drivetrains, while the GX AXS, X0 AXS RSV and XX AXS RSV all come with SRAM's AXS electronic shifting and all of the drivetrains feature a 10-52t, 12-speed cassette, for one of the widest gearing ranges on the market (520 percent).
Most of the bikes feature some flavor of SRAM's excellent Code brakes, though the least price option is spec'd with SRAM's DB8.
The wheels vary depending on which build someone has selected, but all of the versions are high quality. What is rather comical is how every single version of the Heckler SL is shod with Maxxis Minion tires, which makes a definitive statement about just how respected those tires are.
EBR's Santa Cruz Heckler SL First Look Review: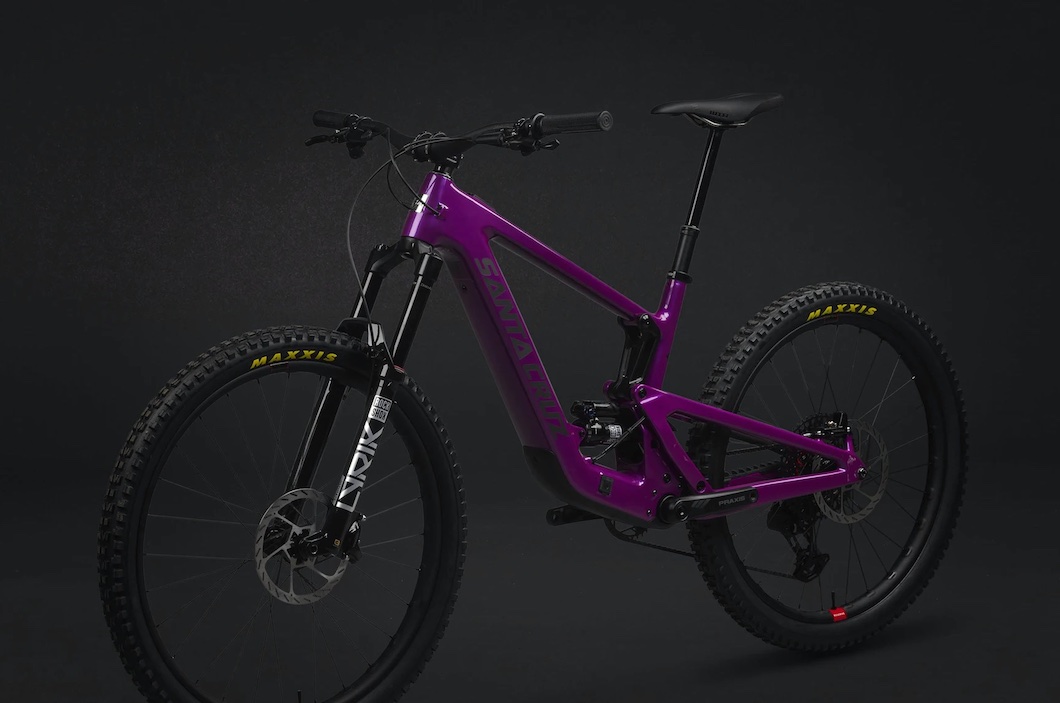 So what's diff? The Heckler, introduced in 2020, has gotten universally good reviews, which isn't a surprise. What does a rider get by going to the Heckler SL?
Depending on which build someone goes with the standard Heckler is a roughly 49-lb. eMTB. That's not exactly lightweight for an eMTB, but it's certainly not bad. The new Heckler SL features a lighter motor and battery, and as a result, depending on the build, it weighs between 43.1 lbs. and 41.7 lbs., depending on what someone spends. So, at the low end, that's a loss of 6 lbs., while the $12k dream machine shaves more than 7 lbs.
The question, naturally, is how much difference 6 or 7 lbs. can make? Considering that much of that weight is contained in the down tube, a lighter battery, practically speaking, will make it easier for a rider to pick up the front end, and catching air is going to feel more natural. This is an eMTB that will turn in more easily as well.
It's hard to say how far a 430Wh battery will take someone, range-wise. And considering how varied mountain bike terrain can be—someone living in Memphis might cover twice as much territory as someone based in Seattle—it's smart that they didn't make any strong suggestions.
In most of the e-bikes we review, a 430Wh battery would be a liability in terms of range, unless the overall e-bike were light, used a mid-drive motor, or both. The Fazua60 motor is a mid-drive and a 250W motor can do an awful lot with a 430Wh battery. Our guess is that someone's legs will be drained before the battery will.
The new, lighter eMTBs like the Heckler SL and Specialized's Turbo Levo SL are cutting a path for a new category of eMTB, where already fit riders can split the difference between getting some help on the climbs and bombing down a trail with an e-bike that feels like their old mountain bike. Put another way, yeeha.
Reader Interactions