E-bike News: Trek and Lectric Go E-cargo, Ride1UPs New Model and Much More!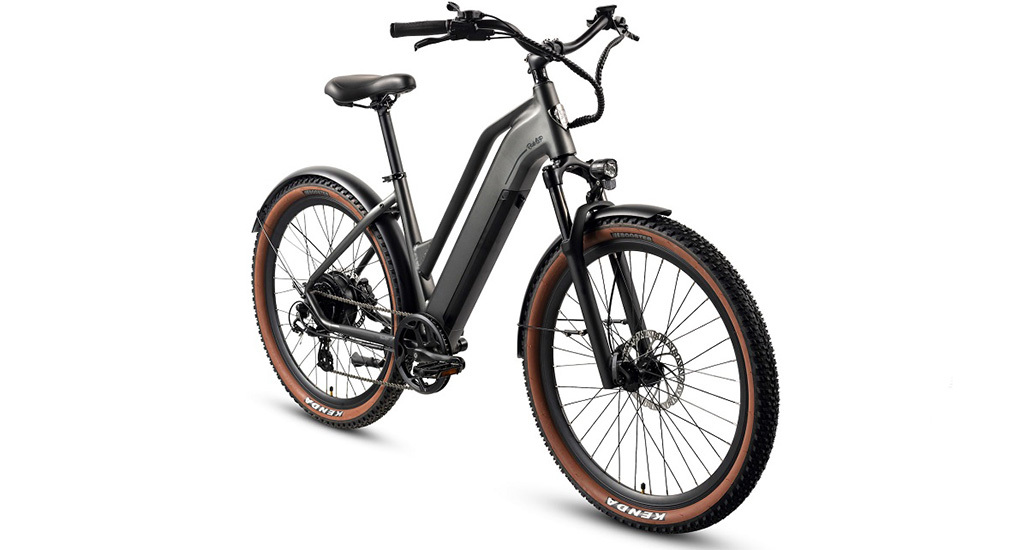 One of the US's best known and most successful premium bike companies, Trek, just launched two premium electric cargo bikes clearly aimed at families as the range of two bikes (and the PR shots that accompanied the launch). It's a far cry from their sporting foundations many years ago, based on (at the time) lightweight road and mountain bikes. It's also interesting the Trek bikes have been made available in Europe and the UK straight away, with their home country having to wait just a bit longer. In contrast, Lectric have also launched into the e-cargo bike space with a model that costs less than a quarter of Trek's cheapest e-cargo offering. It all begs the question, will e-cargo bikes eventually move from their e-bike niche into the mainstream? This week's developments all suggest so.
In this week's e-bike news:
Trek's two new premium e-cargo bikes ideal for the school run

Lectric XPedition – an e-cargo bike from only $1399

Ride1UP Turris – capable looking all rounder at a great price

Tenways CGO600 Pro – new bigger removable battery and frame-integrated front light

FLIT M2 – lighter single speed e-folder

Veloe e-cargo bikes now in the UK – choice of Bosch and Shimano mid-drives

Linus e-bikes recall
TREK'S KIDDY-CARRYING E-CARGO BIKES
Trek has launched two new interesting looking e-cargo bikes, both with the ability to carry children and both powered by powerful Bosch Cargo Line mid-drives.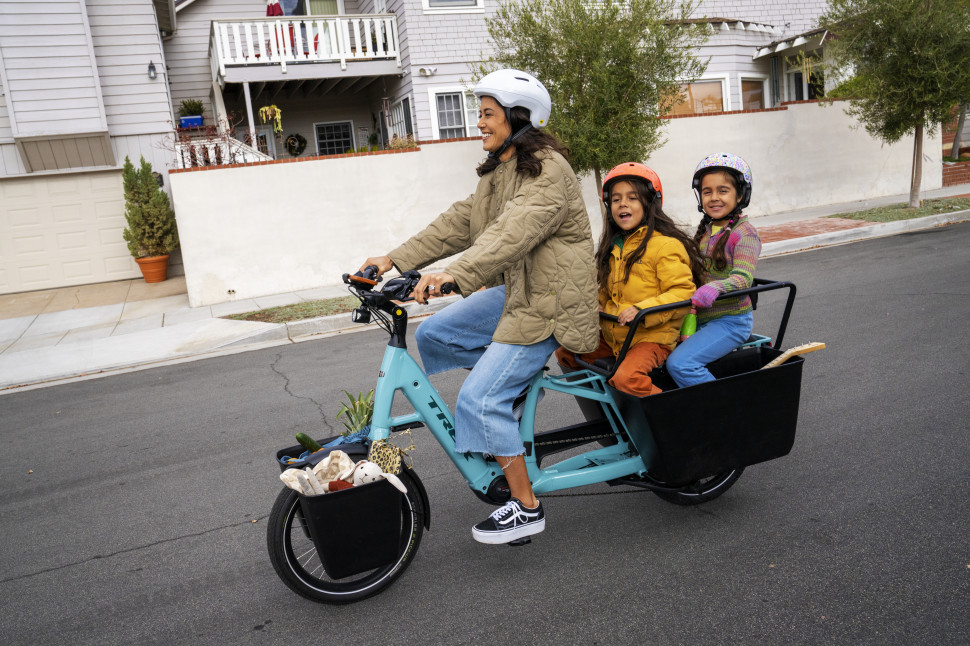 The Fetch +2 is a 'longtail' whereby an extended rear frame allows a larger cargo area than usual. Max load rating is an incredible 450lbs / 200kg of cargo/passengers plus rider. Up to two kids can be carried on the rear – younger ones in child seats and older ones on the bench seat with the possibility of 'safari bars' to hold onto.
The Fetch +4 is a 'long john' or bakfiets (box bike) design with the large 240 litre front box. It's rated to carry up to five children using both the front box and rear rack (assuming each child weighs no more than 55lbs / 25kg). The front box boasts two reclining kids' seats with headrests and five-point harnesses as standard and there is the option of a rain cover.
Both Fetch models use the 85Nm torque Bosch Cargo Line mid-drive in its extra-connected 'Smart System' form. The Fetch +2 comes with a 500Wh battery and Fetch +4 with a 750Wh. Also of note is the fact the Fetch +4 comes with unusual cable-operated steering.
Fetch e-cargo bikes are available in the UK now with April the touted availability date for the US. The Fetch +2 retails at US $5,999 / £4,500 and the Fetch+ 4 at $8,999 / £7,200.
LECTRIC'S NEW BUDGET-PRICED E-CARGO BIKE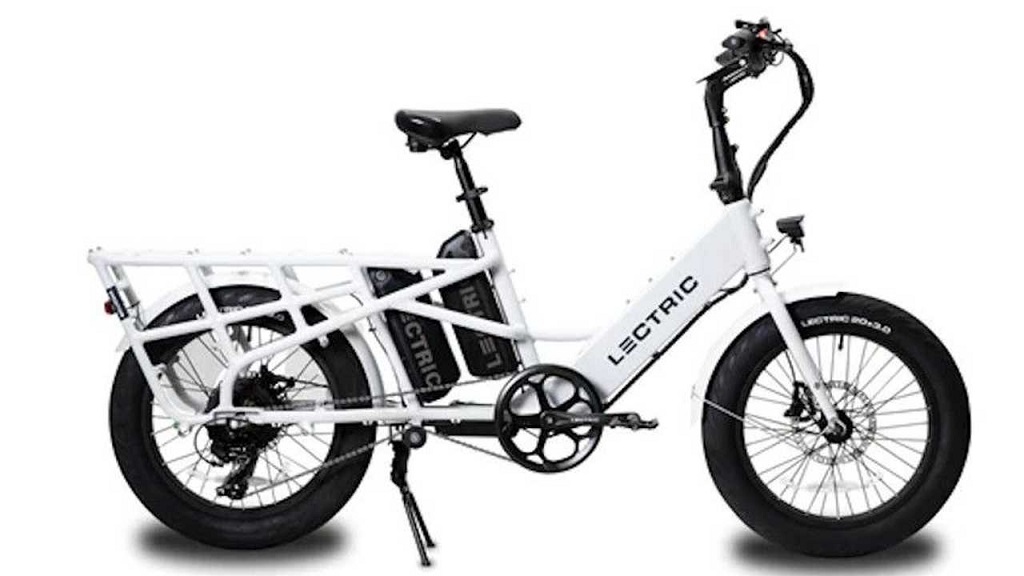 If you think the Trek prices are simply too much – even though they are clearly very high quality and very capable e-bikes – check out Lectric's XPedition – the latest launch from the Phoenix-based budget e-bike specialists. There are two versions of this longtail e-cargo bike, the $1399 single battery version and the $1699 dual-battery version.
The XPedition is powered by a 750W rear hub motor and looks like Lectric have revamped the control electronics to provide a more efficient and practical power delivery system:
'Lectric's new Pedal Assist Wattage Regulation (PWR) Programming for the XPedition allows for an improved Pedal Assist experience by assisting the rider up to a certain power level for each PAS setting, instead of limiting the assistance by speed alone.' Single battery size is 672Wh.
Max rider plus load rating is 450 lbs / 200kg and A dual, adjustable seat post paired with a telescoping stem and adjustable handlebar angle allows riders 4'11 – 6'5 to ride comfortably say Lectric.
You can see more of our initial thoughts on the bike in our firs look review of the Lectric XPedition.
RIDE1UP TURRIS – CAPABLE LOOKING ALL ROUNDER AT A GREAT PRICE
Ride1up say their latest e-bike, the Turris, has 'touring tires, hydraulic brakes, and a powerful class-3 capable motor' meaning an 'all-around comfort ebike equipped to explore and built for adventure'.
Whilst it lacks a rack and mudguards which you might think important for e-bike touring (they are optional extras), it certainly looks both capable and comfortable. There are step over and step-thru frame options both powered by a 60Nm rated rear hub motor with on-board energy supplied by a 614Wh frame-integrated battery. For added comfort and convenience there is hydraulic front fork with 100mm travel with lockout and powerful 60 lux-rated front light.
At $1295 it looks value for money.
TENWAYS REFINES CGO 600 IN ITS PRO VERSION
EBR has already taken a look at the Tenways CGO800, a high quality, single speed, belt driven city e-bike. Now its predecessor, the sportier CGO600 gets a makeover in the form of a Pro version.
The original CGO 600 featured a small but very effective rear hub motor and a Gates carbon belt drive with the motor activated by a highly responsive and efficient torque sensor. This all remains but the non-removable battery is now still housed in the frame but is removable for more flexible charging. It also increases in capacity from 250Wh to 360Wh on the Pro version which also gets a frame-integrated 20 Lux, STVZO compliant, IPX4 water-resistant front light.
It remains very light with a quoted weight of 32lbs / 16kg.
Shipping is early March with a Euro 15.5mph and US 20mph versions available. RRP is £/$ 1799.
FLIT
FLIT are a UK-based e-folding bike specialist. Their original FLIT 16 model will, according to emails just sent out to those on their mailing list, be accompanied by a new M2 model this coming summer.
Like the original it has 16 inch wheels, one gear and a compact fold. It gains hydraulic disc brakes (the original model uses V / dual pivot rim brakes), integrated front and rear lights and a single sided front fork whilst the quoted weight is a very impressive 30.8lbs / 14kg.
Discounted pre-order price is a very attractive £1499 (full RRP £2499) with expected delivery August 2023.
VELOE E-CARGO BIKES NOW AVAILABLE IN THE UK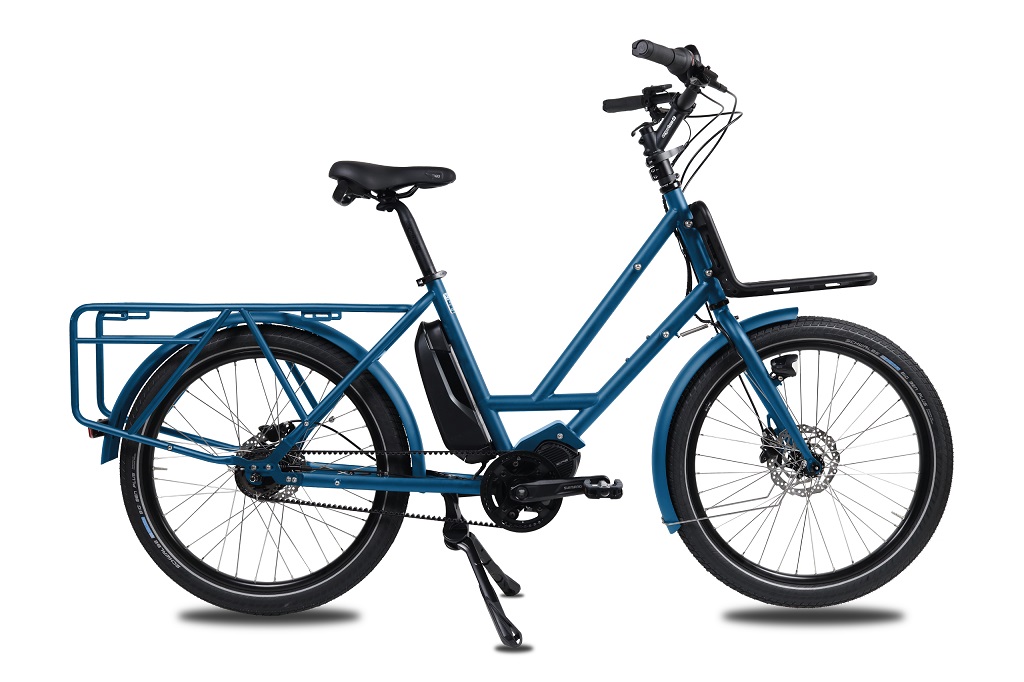 Veloe describes itself as 'the ultimate family e-bike' and according to Bikebiz its Multi longtail e-cargo range is now available in the UK.
Given that the range is powered by Bosch and Shimano mid-drives, the starting price of £3549 is not unreasonable. Both mid-drive options share a beefy looking extended rear rack and capacious front rack. Carrying options are further enhanced by a load and rider rating of 450lbs / 200kg, a big range of transmission options (Enviolo stepless, derailleur and traditional hub gears) and a wide range of carrying accessories.
LINUS RECALLS 430 E-BIKES
Bicycle Retailer and Industry News reports that 'Linus Bikes is recalling some Cesta 500 and Ero 500 e-bikes because the fork can crack.
The company has had no reports of incidents or injuries as a result of the issue.
Consumers are being told to stop riding the bikes and contact Linus Bike to schedule a free fork replacement. Linus is contacting all known purchasers directly. Consumers can reach Linus at (800) 615-1534 from 9 a.m. to 5 p.m. PT Monday through Friday, or email [email protected] or visit www.linusbike.com/pages/cesta-500-ero-500.
The relevant bikes can be identified by a serial number under the bottom bracket.
The recalled bicycles have a serial number in one of the following series: LXD20100231 to LXD20100420; LXD20100686 to LXD20100830; or LXD20100956 to LXD20101060.'