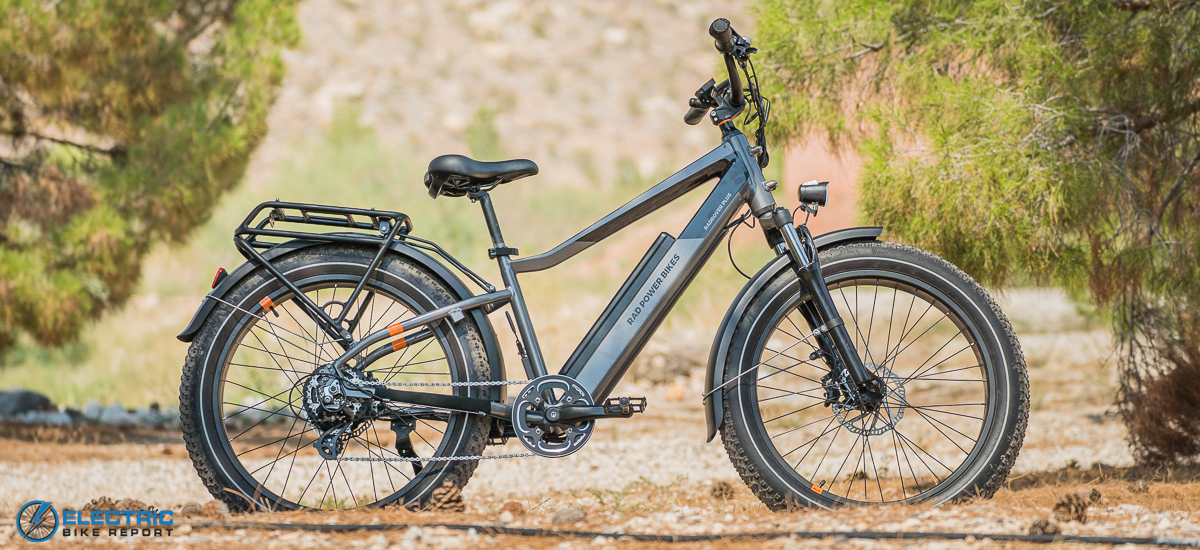 RadRover 6 Plus Review: Overview
The Rad Power Bikes RadRover 6 Plus is a Class 2 fat tire electric bike that's designed for paved and unpaved joyrides and commutes. The RadRover 6 has enough power to thrive in a town with steep hills and enough comfort to enjoy your evening cruise.
The RadRover 6 Plus holds onto its classic Rover roots while still bringing some new bells and whistles to the table. When we started the RadRover 6 Plus review process we noticed some big changes right out of the box. From the new dual display to the integrated battery pack, the evolution of the RadRover was apparent. Rad claims their RadRover 6 Plus to be "the biggest evolution in RadRover history".
Looks aren't everything though, so we conducted a hill climb test, brake test, circuit test and more to get familiar with the changes Rad's made since the last time we reviewed a Rad Power Bikes model. By the end of this review you should have a good idea of how the bike performed and if the RadRover 6 is the right fat tire e-bike for you.
Right now Rad Power Bikes is offering $100 off all e-bikes (excluding the RadExpand 5) from 5/12 – 5/24/2022 when you use the promo code: OurBike. Click the button below to redeem the offer.
[Read more…] about Rad Power Bikes RadRover 6 Plus Review 2022