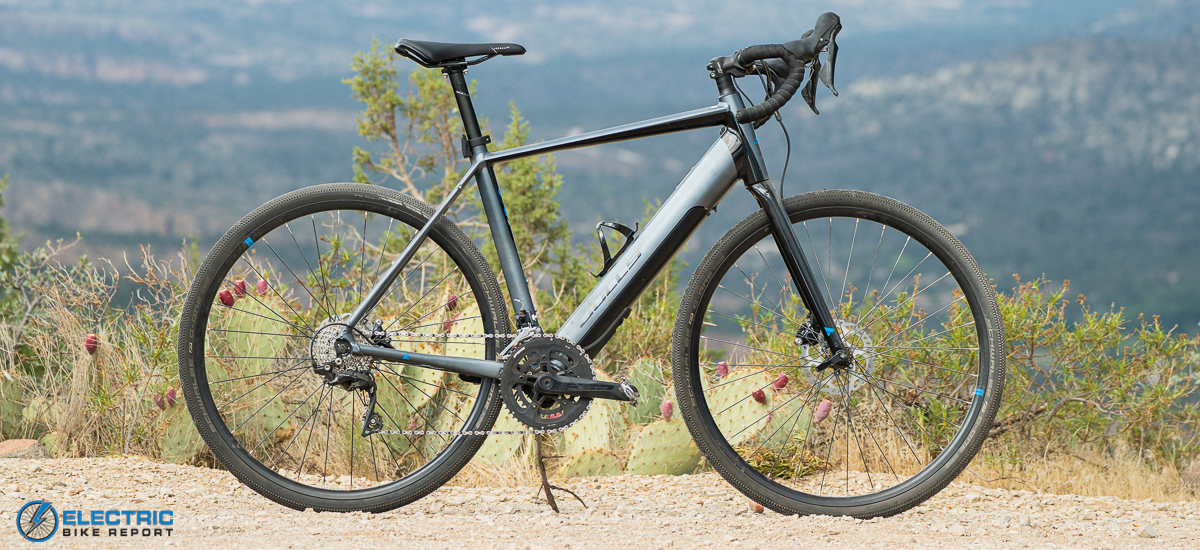 BULLS Grinder Evo Lite Review: Overview
I love electric bikes that make me forget they're electric bikes.
It's not that I'm one of those cyclists who dislikes e-bikes or even remotely thinks they are cheating, but I am a person that identifies as a "cyclist." I'm a bona fide, lycra-wearing endorphin addict who not just appreciates, but craves the feeling of physically taxing myself on a bike.
I'm also the type who's grown to appreciate the help of an e-bike, especially the stealthy superlight variations that've grown more popular over the last few years.
That's why I loved reviewing the BULLS Grinder EVO Lite, a hybrid road and gravel electric bike designed to be an affordable do-it-all e-bike with a motor that compliments your pedaling, but doesn't overpower it.
It's got fatter, knobbier tires and disc brakes, but it's not designed to be a thoroughbred gravel bike. The Grinder is designed for the gravel curious, who maybe want to dabble on gravel roads but also want an e-bike that'll be equally at home on pavement.
In some circles — probably the same people who thought up the *great* idea of calling non-motorized bicycles "acoustic" bikes — this sort of bike is called an "allroad" bike. This hybrid road/gravel ethos is further evident in the bike's geometry, which more closely matches that of a comfort road bike than a longer-wheelbase gravel bike.
It's also designed to be affordable. The Shimano 105 groupset is solid and reliable, but not over the top, and the frame is made of aluminum, helping to keep the cost below the $4,500 mark — pretty cheap for a performance e-bike.
But the Grider does not ride cheap. The component package is utilitarian but solid, even featuring such luxurious technology as hydraulic disc brakes and great tires from Schwalbe.
The cherry on top of this bike, however, is undeniably the Fazua Momentum drive system. This is the second BULLS I've reviewed with this lightweight and lightly-powered motor — the BULLS Alpine Hawk EVO was the other — and I'm a very big fan.