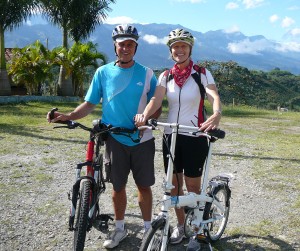 This is a guest post by Gary Corbett.
What do you do if you find yourself constantly dreaming about your next self-contained cycling tour, your day to day job is to write about cycle touring and you have a wife who is just itching to join you on a long distance cycle tour?
You go cycle touring, of course!
That in just one paragraph is the very condensed story behind Australian couple Gary and Rachel Corbett's decision to set out from London in late April in an attempt to set a new world e-bike long distance record of well in excess of 16,047 kilometres (9971 miles). [Read more…]