Getting More People Riding with Electric Bike Incentives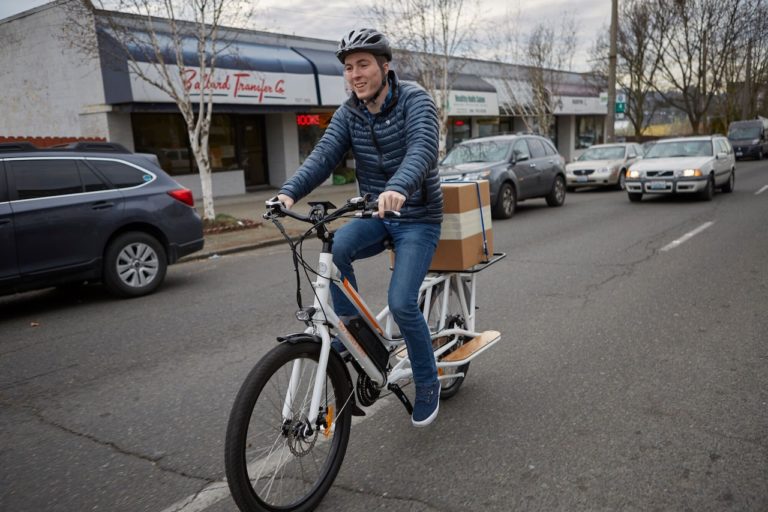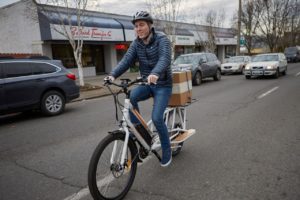 -By Richard Shrubb
For all the publicity about their advantages, e-bikes are very much in the hands of early adopters in the US today.
Michael McQueen and John MacArthur of the Transportation Research and Education Center at Portland State University saw that e-bike buying incentive programs have the ability to get people to buy and use them.
They published a white paper in May this year highlighting and assessing the different incentive programs used both in the US and around the world.
Background to the Research
In early 2018 Electric Bike Report showed the results of a study conducted by the National Institute for Transportation and Communities (NITC).
We reported that the National Electric Bike Owner Survey found, "Before the advent of e-bikes people would have used their cars for trips of five miles and more, but the range seems to have been extended by 80% on e-bikes. In car mad America this is a significant finding."
Getting people to use their cars less is great for health, congestion and pollution reasons – a win / win situation for all those involved.
Even with the overwhelmingly positive findings by research around the world as to the benefits of riding an e-bike, the industry is still struggling to get market share here.
The white paper argued, "overall e-bike adoption in the United States remains limited due in part to high purchase cost."
For example, "A survey of self-selected e-bike owners in North America found that, on average, an e-bike costs $2,600 to purchase."
This is compared against traditional e-mountain bikes that cost $753 retail and for an ordinary bike at a discount store, just $89!
MacArthur told us, "In order to get e-bikes to a 15% mode share you're going to have to get costs down, or show someone their return on investment (ROI) or payback is worth the investment of $2,000."
Types of Incentive Programs Out There
One of the best ways of getting those costs down is through subsidy programs, which from different sources will reduce the end cost of an electric bike to the user.
MacArthur said, "There are four different types of such programs: the partial purchase subsidy from government or utilities, the vendor funded discount [a discount from the e-bike store], employer sponsor programs (where the employer gives an e-bike, perhaps as a bonus or part of their pay) and government sponsored loans."
The research team didn't evaluate how effective each are in getting people riding their bikes – deeper research is required there.
According to MacArthur there are no federal or state level subsidy programs, though California is known to be looking into one.
He did say however that "A couple that we found to be particularly effective were from public utilities. They are required to look into reducing CO2 emissions and some are getting into transportation electrification programs. We found one in Utah, one in Austin TX and one in Vermont where the utility was there to help with e-bike incentives."
Nationwide that could be a significant source of cost reduction and a way to get people onto electric bikes.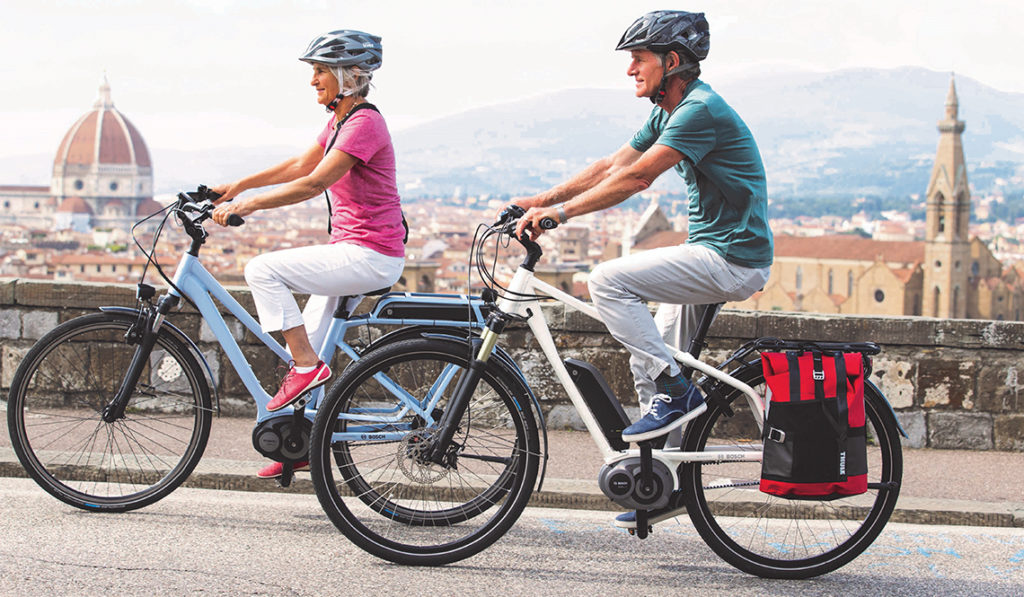 Other countries such as Norway and Sweden and even the United Kingdom have track record with bicycle and e-bike subsidies to change modal share.
MacArthur added, "Norway and Sweden have offered $1,000-$1,200 incentives to buy an e-bike which is a significant sum."
By comparison many of those seen in the US might get up to $300 which on a $2,600 machine is small potatoes and no real incentive to change the way one travels.
Some states like Oregon are looking at offering e-bike subsidies to those on lower incomes.
MacArthur pointed out that while a wealthy person who has a nice car and house can quickly find $2,600 for an e-bike, "I've seen recent research that shows most Americans don't have access to $400 for an emergency."
These people would really struggle to afford an e-bike. He observed, "While there are no programs like this at present, we are likely to see subsidies targeted at lower income neighbourhoods", in those statewide programs being considered in CA and when it is revisited, in OR.
Does eBike Marketing Need Revisiting?
To break out of the early adopter phase, a range of things need to be reassessed to help e-bikes achieve the market share they have the potential to achieve.
The white paper argued, "It seems that just getting people on the bike in the first place is an effective hook, as confirmed by previous research."
As soon as people ride electric bikes, they 'get' them.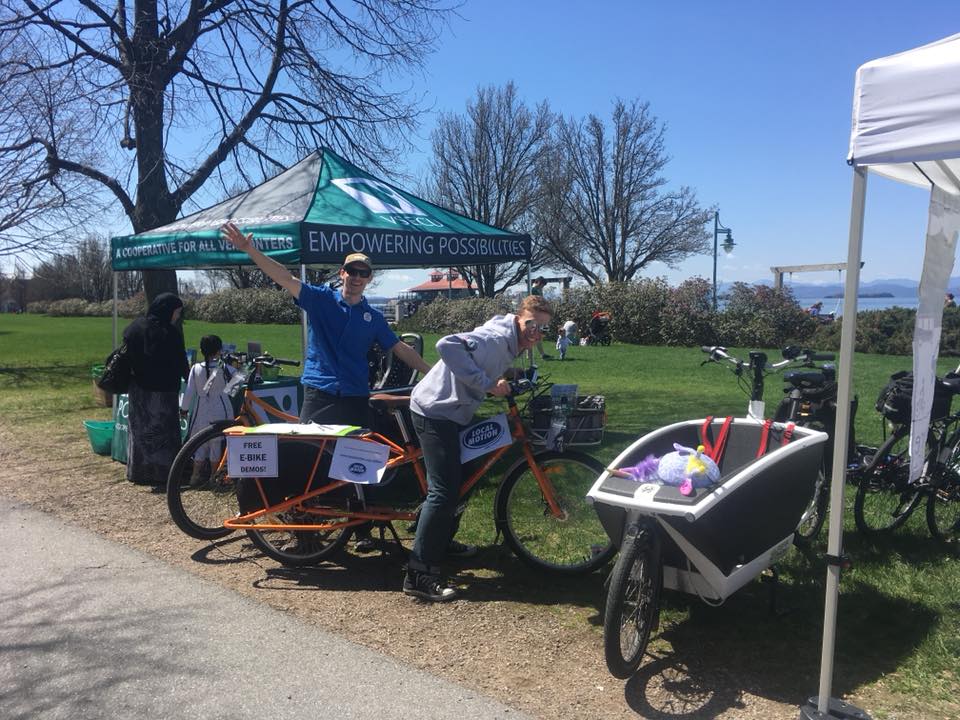 Vermont ran an 'e-bike lending library' where, the white paper showed, "The Burlington Electric Department's incentive program. … saw 106 week-long e- bike loans in a 9-month period, with a 6 to 12-month post-loan e-bike purchase rate of 17%."
In another example, the white paper showed, "In 2017, BikeSGV was awarded $70,000 in a competitive grant process through the City of El Monte, CA to begin an e-bike subsidy program. The funding for the program came from the revenue of newly added toll lanes on I-10. This toll revenue was required by law to be reinvested along the I-10 corridor, of which 40% was earmarked for active transportation initiatives such as the grant received by BikeSGV. Through this grant, BikeSGV funded 100 e- bike incentives of $700 each. To be eligible, applicants were required to take a bike safety course and live within three miles of I-10."
While not Sweden's $1,200 per unit, this is certainly a step in the right direction.
Future Research
"The big question," MacArthur concluded, "Is what does that incentive need to be?"
Citing tax cuts, retail rebates and employer / vendor cost reductions, he added, "We don't know what incentive that should be to help drive e-bike adoption as much as possible."
Keep an eye out on the Electric Bike Report to see what academics find as such research comes out!
-By Richard Shrubb
Stay tuned for more e-bike news and reviews and thanks for reading!
P.S. Don't forget to join the Electric Bike Report community for updates from the electric bike world, plus ebike riding and maintenance tips!
Reader Interactions