UPDATED: Interview with eBike Adventurer Susanne Brüsch: Sand to Snow in the USA [VIDEOS]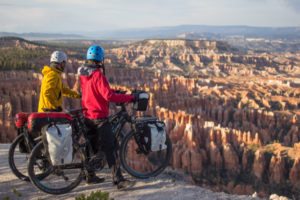 Susanne Brüsch is an adventurer at heart.
She jumped into the electric bike industry in Europe nearly 20 years ago when eBikes were just barely a blip on the radar in the European marketplace.
After working through the trials and tribulations of the young industry she set her sights on electric bike adventure tours to show the world what electric bikes are capable of.
With her company Pedelec Adventures, she has had amazing eBike adventures in Morocco, Mongolia, Iceland, many parts of Europe, the Southwestern USA, and a soon to be extensive trip through other parts of Africa.
I had a chance to catch up with Susanne after her recent Sand to Snow eBike adventure that started in California and finished in Colorado and included a lot of western highlights like Yosemite, Death Valley, the Grand Canyon, Zion, Bryce, Monument Valley, Moab, and the Rocky Mountains.
Here is their short film to give you an idea of the scenes from the tour:
And this is a video interview with Susanne after the film debut at Interbike 2016:
Enjoy this full interview with Susanne Brüsch, a true electric bike pioneer and adventurer!
Pete: Could you give us some background on your experience in the electric bike industry?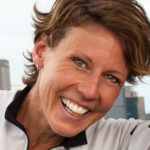 Susanne: I started working with electric bikes almost 20 years ago when they were a totally new thing in Europe. While closely working with the first testing organization in this field, ExtraEnergy, I did a lot of hands-on product testing, promotional and editorial work in a growing international network.
Back then I was still studying languages at the University of Heidelberg, Germany. In my graduation thesis I tried to solve the problem that I had all the time – building huge sentences to explain what kind of bicycle I was talking about.
In the end I came up with the term "pedelec" which I introduced to the industry in 1999 and which is now widely used to describe the sensor controlled type of electric bike – in one word!
Publishing pedelec in the international bike media was my start into journalism. Today I am a regular contributor to many leading bike media all over the world.
In-depth market research and cross-cultural networking has been another speciality field while serving as the European representative of the Florida-based consulting firm eCycleElectric.
When the first electric mountain bikes appeared on the market around 2008, I was ready for a new challenge and started Pedelec Adventures.
Developing, organizing and riding those long-distance expeditions on electric bikes in all different climate and riding conditions inspires me to discover new horizons – my personal ones and the ones of our planet.
And I hope to inspire others with this great feeling of having a tail wind all the time.
Pete: You coined the term Pedelec and you are known as "Lady Pedelec". How did you arrive at the term Pedelec?
Susanne: "Pedelec" is the short version for "Pedal Electric Cycle". I researched all the terms that were used in the late 90's to explain the difference between the power-assisted and the throttle-controlled type of electric bikes.
Back then electric bikes were considered very uncool in Europe and talking about "e-bikes" immediately put you in that corner where you did not want to be. Consequently, a new category of two-wheelers needed a new name.
And it actually did help to make international communications in this particular subject a lot more efficient.
Today electric bikes are hip in Europe and using "e-bike" is not a problem any more. In fact, it is now often used as a generic term for all electrified two-wheelers.
Pete: What other electric bike tours have you done?
Susanne: I've done tours in Africa, Asia, and Europe before I came to the US.
Morocco was the first adventure in 2011 where we tested how far we could get on solar energy, pulling trailers with solar panels to recharge our bike batteries.
During the next trip through Mongolia we then completely relied on our second-generation solar trailers while traveling through wild steppe and mountain areas in a fully self-supported way.
Iceland in 2013 was a totally new challenge as a team of 4 faced the elements of the North on this 4-week trip over 4,000 kilometers. Iceland's stunning scenery has been shaped by fire and ice and the summer nights when it does not get dark invite for travel when other's sleep.
You can watch our Iceland Challenge movie here:
A few months before I came to the US I started E-Bike Africa in cooperation with the Scottish Charity The Purple Heart Network and it's founder Bruce MacLeod. With this 20,000 kilometer expedition from Glasgow to Cape-Town we want to raise awareness of climate change and use solar trailers again, to leave the smallest possible footprint of pollution.
On a wintery 2-week-ride from Scotland to France to present the project at the COP21 UN climate conference in Paris. From there, this trip is still to be continued.
You can watch the first leg here:
And we discovered Berlin on the brand new Trefecta power e-bikes last year from the Netherlands with trials star Marco Hoesel and designer Norbert Haller.
You can meet the riders and learn more about the bike in this video:
You will find more information about all our projects at www.pedelec-adventures.com.
Pete: What was your inspiration for doing the Sand to Snow tour?
Susanne: Of course I wanted to see the great parks and landscapes of the Western USA. And there was no better vehicle than an electric bike to cover such a long distance in a fairly short time while being so close to nature and experience such amazing variety.
At the same time I wanted to learn about the electric bike market in the US and inspire people in this fairly young market how everyone can benefit from an e-bike.
Pete: Who were your team members and what were their roles in the tour?
Susanne: Our crew included 6 people and everyone had a number of tasks.
Andy (Andreas Toerpsch, sports engineer) and Mikel (Michael Burger, industrial designer) were my riding partners and took turns every two days. While the one was riding the other one drove the support vehicle and took care of logistics, food and water supplies.
In addition, Andy was responsible for detailed route planning and technical service. Mikel who took many of the tour's most beautiful pictures was also responsible for data managing. Luckily, he was also the tour's most eager cook!
Sue (Susanne Hassepaß) and Liesa (Liesa Rademacher) are running the film production company feinfilm in Berlin and stepped on board as camera crew. Sue joined the first leg of the tour and Liesa took over in Las Vegas to document the entire adventure on film. In the end we produced almost 5TB of footage with 5 GoPros and a professional film camera, a drone and various smartphones. All the data, cameras and batteries needed to be well-managed.
I can't wait to launch the short film at the upcoming Eurobike show in Germany. In the US, the movie will be first screened at Interbike.
For keeping our audience entertained while we were on the road, Nora Manthey, a journalist herself, provided PR and social media support from London after she had joined us for the Californian part of the tour.
Learn more about the Sand to Snow team here.
Pete: It sounds like you had a very efficient team. Was there any work left for you?
Susanne: For sure! Once the trip was organized – including concept, partners, bikes, budget, equipment etc – my job was to ride the whole distance of 3,100 miles from Monterey to Denver, write my diary and do a video journal, photo shoots, event presentations, and providing material for our media channels.
Pete: What kind of eBikes did you use during the tour?
Susanne: We used Haibike ePerformance bikes of the SDURO line, using the Yamaha drive system.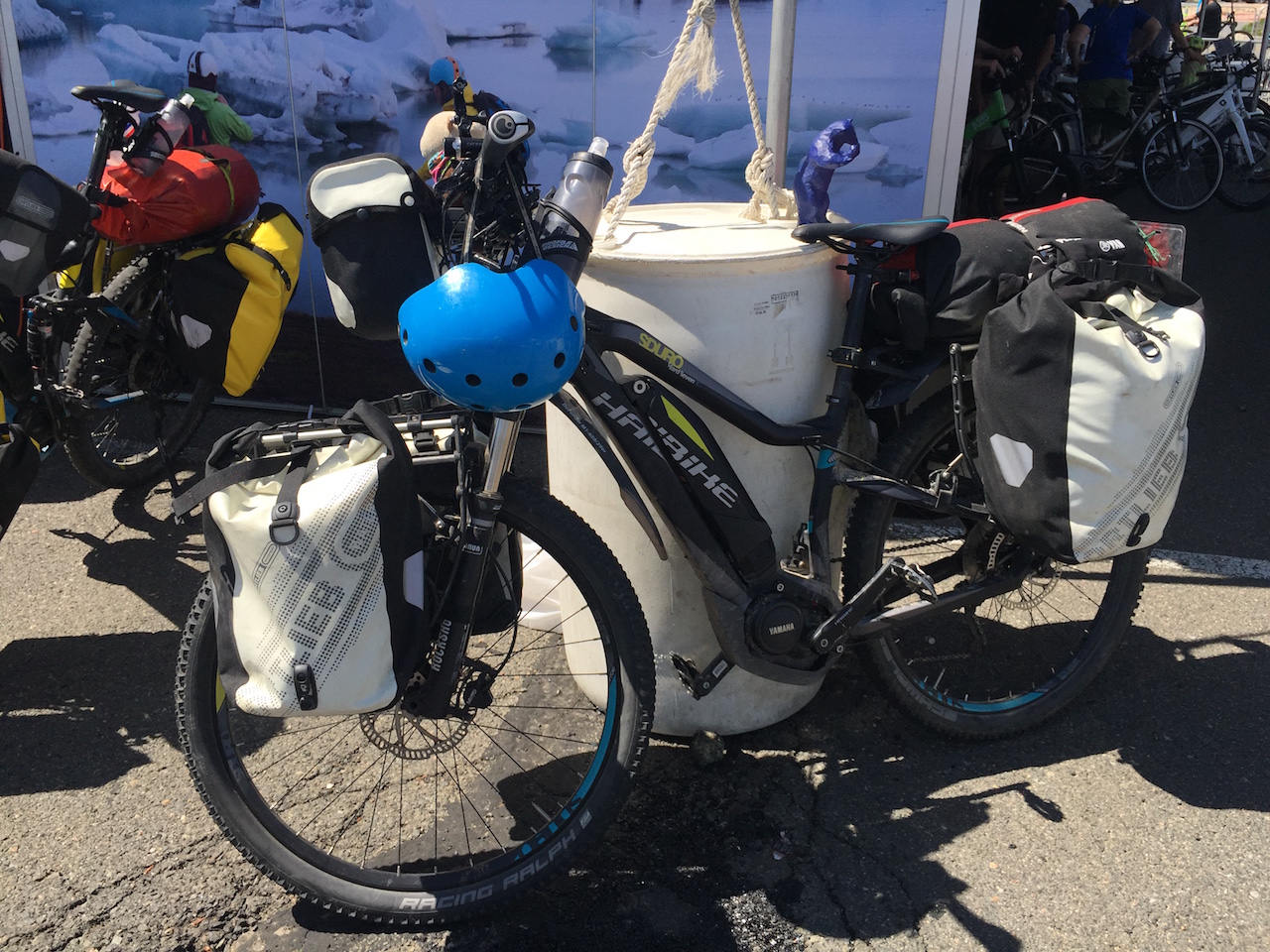 To be more precise, Mikel and I both rode an SDURO HardSeven RC hardtail mountainbike and Andy rode an SDURO AllMtn RC. These models are sold in the US.
Haibike is a brand of the Germany-based Winora Group and being a pioneer in this field they are leading the eMTB market in Europe.
We especially chose mountain bikes for this trip as they work fine on any ground and left all options open to choose the best route during the tour.
Pete: What was your favorite part of the Sand to Snow tour?
Susanne: Discovering the highlights between the highlights.
Yosemite, Zion, Grand Canyon, Monument Valley – all the National Parks were absolutely amazing. But what I think I enjoyed the stretches in between the most. Here we found unknown landscapes just as spectacular, challenging climbs and thrilling downhills while hardly seeing a soul.
Entering Death Valley from it's remote northern end and finding the desert in bloom was one of those moments that absolutely took my breath away.
I will never forget riding through the wilderness of Sierra Nevada, or following Burr Trail Road through Southern Utah in the heat and jumping into Lake Powell for a refreshing swim.
Or when we arrived on Hagermann Pass near Aspen Colorado, in hip-deep snow, exhausted, in the last minutes of daylight, warmed up in the tent and cooked ourselves a soup.
I was amazed by all the green and all the water and the views in the Rocky Mountains, especially after having cycled through the desert for weeks.
Oh, and Moab's Slick Rock trail was probably my favorite ride!
Pete: What was the biggest challenge that you and your team faced during the tour?
Susanne: There were three major challenges.
The first was to organize our flow and energy supplies – the personal ones and the batteries for the bikes, cameras and all the other devices – so we could manage our work and kilometers and still take in every moment of this once-in-a-lifetime experience.
The second challenge were the extreme climate conditions. We had everything from freezing cold to boiling heat, strong wind and heavy rain. For me, it was especially challenging to function in the heat. But we all found our ways to cope with temperatures of up to 106°F to cool down our body and stay hydrated.
As far as riding goes, the biggest challenge was crossing Hagermann Pass and pushing the bikes with over 50lbs of gear through soft, sometimes hip-deep snow. At an elevation of 12,000 ft we constantly had to stop and catch our breath even through we were well-trained by then.
Pete: How did you charge your batteries along the way?
Susanne: We mostly charged at campgrounds using the power outlets in the bathrooms if no others were available.
This required careful pre-planning of the route as not every campground has electricity, especially in the more remote areas.
Pete: How many batteries did you carry?
Susanne: Each rider carried a total of three batteries – one in the bike and two spares. One battery charge would typically give us 30-40 miles. So three were usually enough for the distance we covered in a day which was between 50 and 95 miles.
Pete: What assist mode did you usually ride in?
Susanne: I was usually riding in high mode while Andreas and Michael chose standard mode most of the time. This way we had the same riding speed and energy consumption due to our difference in weight and pedaling strength. Thanks to a 500 W motor and a supported speed of 20 mph we reached an average speed of 16 mph over the entire route.
Pete: What other gear was most valuable during the tour?
Susanne: Our Haibikes with Yamaha motor! They made for a great experience on any ground in any weather.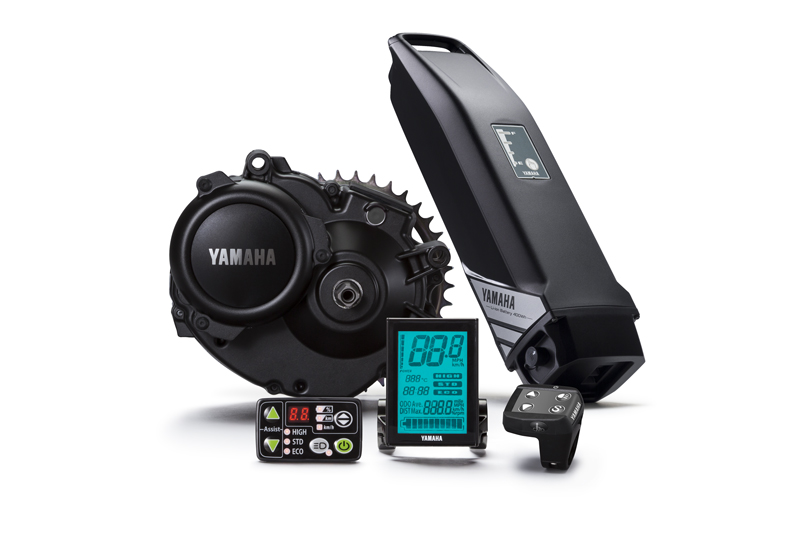 The Ortlieb bags and panniers are unreplacible on a trip like this. They kept our things dry and clean. The handlebar bag is extremely useful to place things that you want to reach quickly such as a compact camera, battery keys, tissues, multitool, pocket knife, snacks etc.
Satellite devices from ProteGear allowed us to communicate between the riders and the camera crew in places where did not have telephone signal or internet which often happened for days. It also recorded our entire route which you can see here.
If you use the smartphone for navigation, a water and sand-proof case is very helpful as it allows to leave the phone on the handlebar in any weather. Topeak provides those also with an additional powerbank.
Light weight tents, sleeping pads and medium warm sleeping bags are a must-have (e.g. from Nigor and Eureka).
Besides cycling clothes (bike pants with pad!) a smart selection of clothing and shoes that work in any weather is essential on a trip like this. We very much valued the 66°North fleece hodies that are great for layering and the rain jackets and pants that are light weight, small, breathable and absolutely waterproof. They keep you dry and protect from wind chill.
Good grips (Ergon), a comfortable saddle (Haibike SDURO), well padded gloves (Ergon or Giro) are must-haves just like well-fitting, comfortable riding shoes (Giro).
Melon Helmets kept our "melon" fresh in the heat and protected on bumpy roads.
Locks (Abus) did a good job to secure our bikes in the cities.
GoPros are great to capture all kinds of different perspectives while riding and all the emotional moments from as close as you can get.
Pete: Rumor has it that you are coming back to the U.S. to ride even more areas in the Southwest. Is that true?
Susanne: After this trip I am addicted to riding through the amazing landscapes of the Southwest. I have to come back!
Pete: What advice do you have for someone that would like to do their own eBike tour, even if its just a short weekend tour?
Susanne: When you pack your bike think of a system thats makes sense to you so you always know where things are. At the same time make sure you carry the same weight on both sides of the bike. And always take a charger with you!
The energy that I used for the entire trip (38 kWh or 95 battery charges) is about as much as a dryer uses to run 10 times. So my best advice probably is – dry your laundry in the sun, and hop on an e-bike whenever you have the chance. You will be much happier!
Pete: After the Sand to Snow tour you were called a Haibike Hero. Why?
Susanne: Being introduced to the Haibike community as their "hero" was an overwhelming award for the achievements of this trip. While riding from the lowest point of North America in Death Valley over the highest mountains in Western USA I climbed a total of 186,000 ft in elevation on a distance over 3,100 miles. It seems, this is a world's first.
At the same time this trip was a trip of contrasts. On our way from Coastal California through the high-tech forge of Silicon Valley, to the signal-free wilderness we hit all climate zones of the USA and did reach the limits of e- and our own performance.
In fact, this was the very first long-distance e-bike trip with the Yamaha system.
I am grateful I had this chance and honor.
Thanks to Susanne for taking the time for this interview!
You can follow her continuing eBike adventures at Pedelec Adventures.
-Pete
P.S. Don't forget to join the Electric Bike Report community for updates from the electric bike world, plus ebike riding and maintenance tips!
Reader Interactions