Electric Cargo Bikes to Replace Polluting Delivery Vans in the UK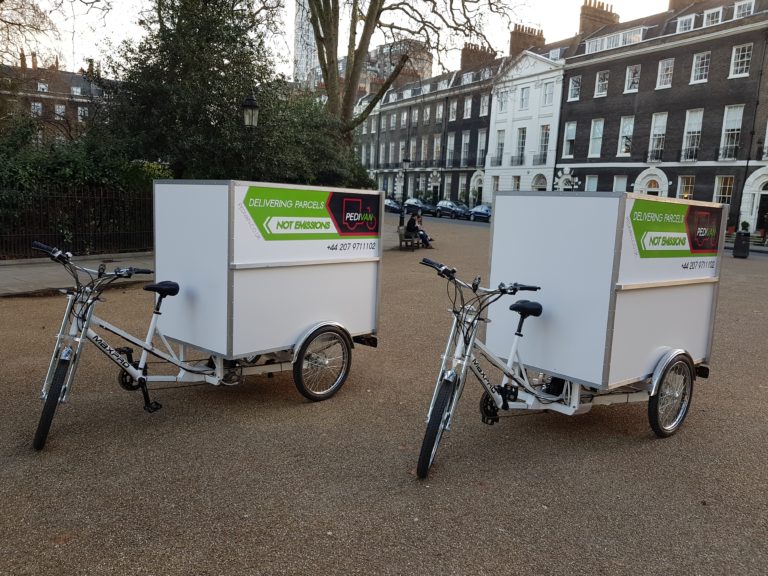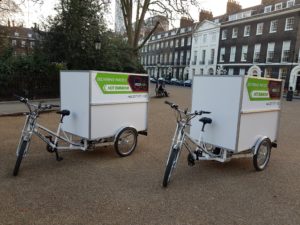 -By Richard Shrubb
On the 10th of September the UK government Office for Low Emission Vehicles announced that it would make £2 million ($2.5m) available to support the growth in use of e-cargo-bikes in logistics.
The Office for Low Emission Vehicles said, "The funding will help pave the way for the nimble electric delivery vehicles to replace older, polluting vans – helping to improve the environment and reduce congestion."
Jesse Norman, Minister for Low Emission Vehicles said "Support for e-cargo bikes will help to ensure that Britain leads the way in the development and deployment of the technologies of the future. Encouraging electric delivery bikes on to our city streets will cut traffic and improve air quality, and will show how these vehicles have the potential to play an important role in the zero emission future of this country."
The UK e-commerce market is by far the biggest in Europe, with sales reaching £178 billion ($235 bn) in 2018 and accounting for some 7% of the Gross Domestic Product.
This has resulted in large fleets of delivery vans driving all over cities and towns nationwide. In some cases it is believed that delivery vans have more than made up for reductions in car use brought about by city anti-congestion policies.
Pollution is a major issue in the country's capital London, where it is widely understood that some 9,000 unnecessary deaths occur annually due to air pollution.
E-cargo-bikes are widely seen as a solution to the issue as they have zero emissions, can use dedicated bike lanes and in sufficient numbers, could contribute to a fall in pollution and congestion.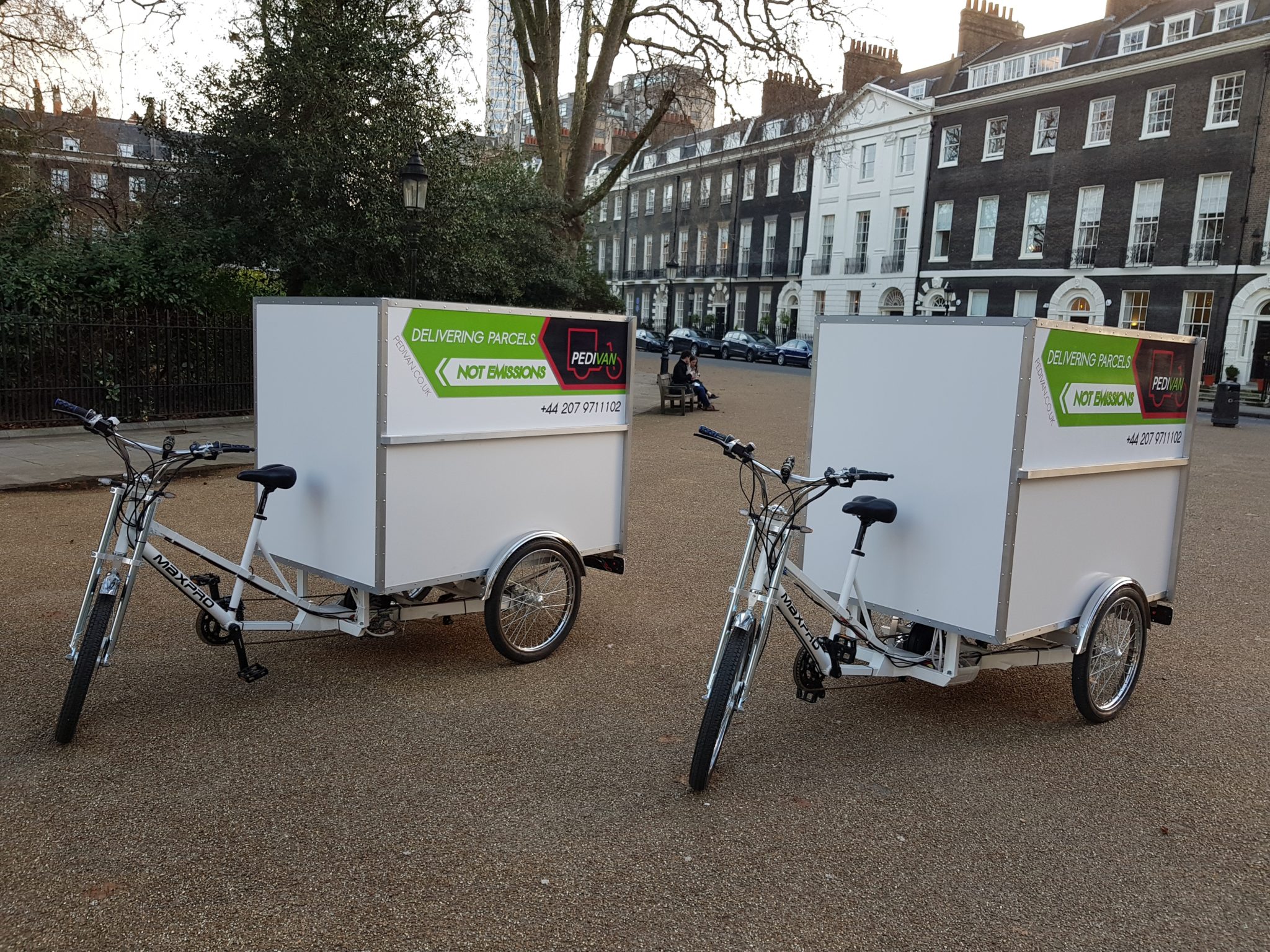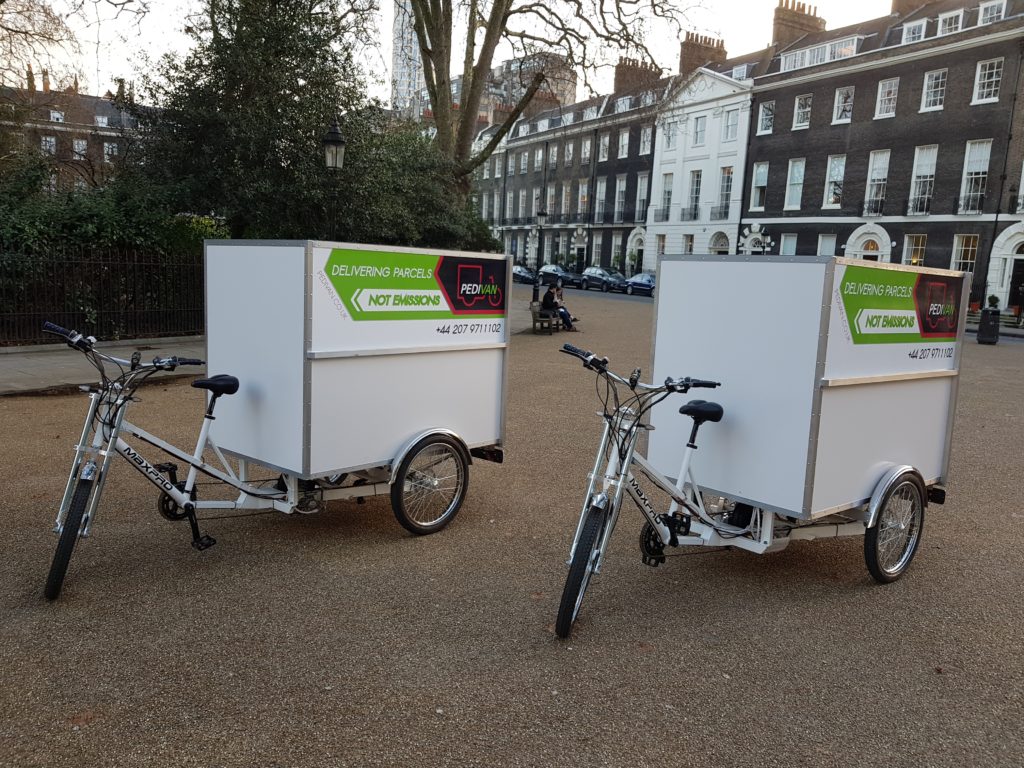 Electric Bike Report called the Office for Low Emissions for more information as to the project but was told that plans are at too early a stage for the government to comment on the issue.
Zoltan Mende is Managing Director of the e-cargo-bike delivery company Pedivan, and told us that on the surface, £2 million isn't a lot of money to achieve modal shift from fossil fuel powered vehicles to e-cargo-bikes nationwide: "Every grant is a good thing, but definitely £2 million is not enough to stop companies using vans on the street."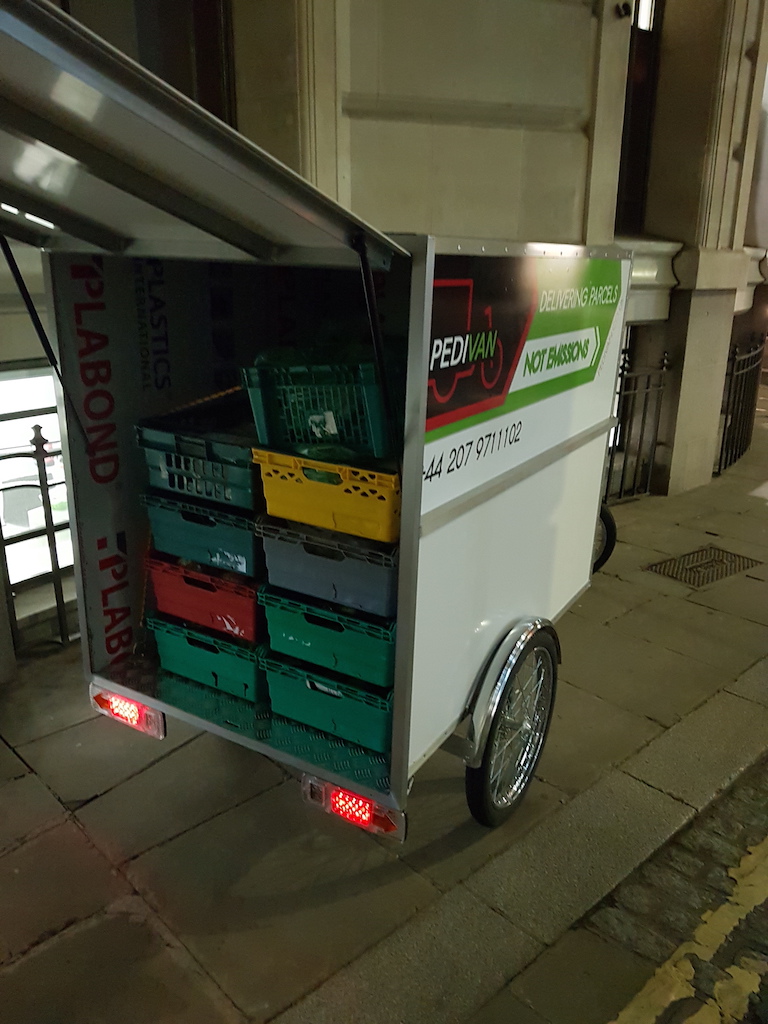 Pedivan uses Maxpro e-cargo-bikes for which they paid £5000 ($6600) each. Zoltan pointed out that that the £2 million would put only 400 e-cargo-bikes at the price he paid, and his are not the most expensive models on the market with some costing £10,000 per unit.
This would not achieve modal shift in London let alone across the UK. If the model followed Sweden's e-bike grant scheme and offered 25% of the cost up to £5000 that would achieve some 1600 e-cargo-bike purchases, that might be enough for a major urban area but again would be spread pretty thinly nationwide.
Instead, Mende believes that a good step forward might be for the government to waive Value Added Tax (which stands at 20%) for companies using e-cargo-bikes on a specific delivery.
He argued, "If the government exempted VAT on e-cargo-bikes making deliveries (even electric vans contribute to congestion so these should not be exempted) we could offer a very competitive price for parcel deliveries."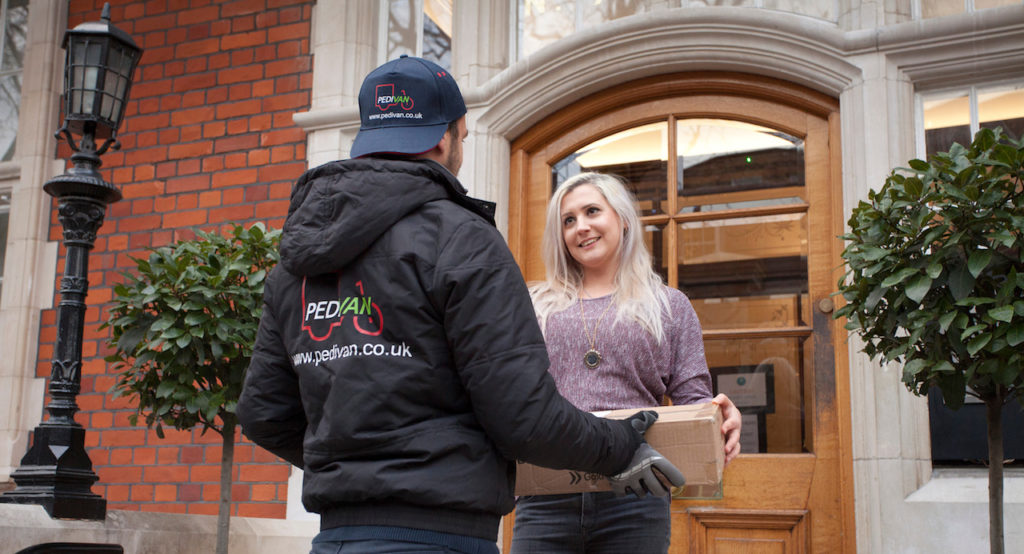 One of the issues in cost cutting to be more competitive on Mende's part is that the most expensive parts of his operation is staff costs.
While many delivery companies in the UK pay the UK legal Minimum Wage, Mende pays the London Living Wage so his staff can live on the income they get from working for him – this just impossible for someone on the Minimum Wage due to the huge costs involved living in London.
A VAT exemption would enable him to be able to pay his staff a fair income while cutting costs to be more competitive in the open market.
Running a delivery business with e-cargo-bikes is a lot cheaper and more competitive than that of paying for a fossil fuel vehicle in any case.
The capital costs of buying or leasing a new vehicle that meets London's stringent emissions standards is far higher than that of an e-cargo-bike, then you have the cost of fuel (around $2 a litre) and insurance.
To add to this, the e-cargo-bike has no problems with congestion as it is legally allowed to travel on cycle paths and lanes while the van crawls through traffic.
Mende pointed out that the payloads are similar too – while vans may carry 140 parcels for a day's deliveries at 2kg average per unit, his machines have a payload of up to 300kg so can compete in terms of the amount of drops a day.
While the government money is welcome, to achieve its stated aim of modal shift from vans to e-cargo-bikes, the message seems to be clear: this could be a deeper pot!
-By Richard Shrubb
P.S. Don't forget to join the Electric Bike Report community for updates from the electric bike world, plus ebike riding and maintenance tips!
Reader Interactions