E-Bike Cycle Tourists Named as 'Haibike Heroes'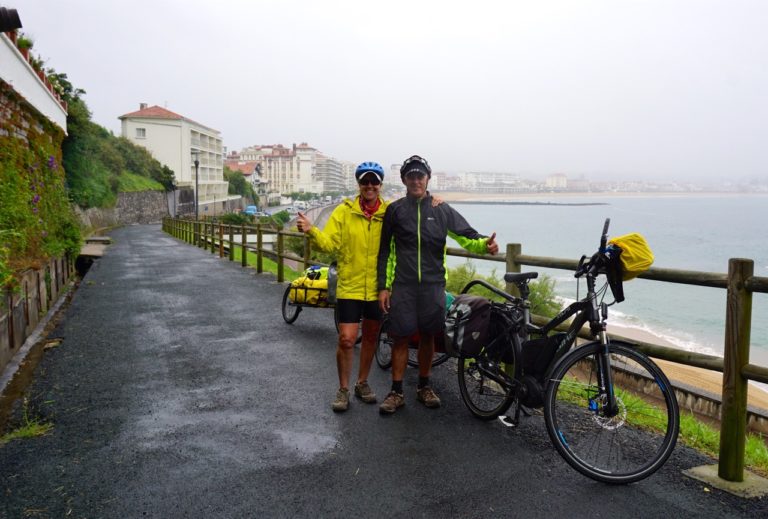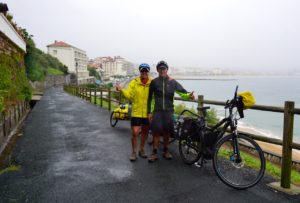 By Gary Corbett
As the E-Bike Cycle Tourists have clearly discovered over the past few months, it is amazing what can happen if you persevere at a passion in life for long enough.
Take our ongoing world e-bike long distance ride as a classic case in point.
Not even in our wildest dreams did we ever expect to be still pedalling our Haibike xDuro Trekking e-bikes 15 months and 25,700 kilometres after setting out from London in April, 2015.
Basically the goal was to better the existing world e-bike long distance record of 16,047kms, have a great time exploring mainland Europe and the UK and then head back to Australia after 12 or so months.
But clearly that isn't how things have panned out.
Not only are we still cycling, but as things stand at the present time we have no intention of stopping any time soon.
So what happened to change our plans so drastically?
Basically our e-bike adventure gained a life of its own, with the key being that word 'perseverance'.
As we persevered day after day and month after month to clock up more and more kilometres, ever-increasing numbers of people from around the world started to sit up and take notice of what we were doing.
Slowly at first, but in ever increasing numbers, emails started to appear in our inbox from people around the world – mostly in the 40-plus age group – telling us how our e-bike adventure had "inspired" them to purchase their own e-bike so they could complete their own e-bike adventure of days, weeks and, in at least one case, a three month journey on route 66 across the USA.
It was fantastic, we thought, that our journey could have such a positive effect on so many people … in a way it made us feel like e-bike industry pioneers.
But then something even more unimaginable happened – emails and Facebook messages from people firmly entrenched in the e-bike industry.
Sure, we are cycling our ever-reliable Haibike xDuro Trekking e-bikes, but that hasn't stopped people involved with just about every other brand of e-bike in the world from either following our progress through our regular Facebook updates or by contacting us directly.
And then something happened that clearly proved the worth of our perseverance to pedal our Haibikes so far – Haibike, the leading e-bike manufacturer in the world, agreed to sponsor us.
So, as our regular Facebook followers already know, that is how we came to be in Schweinfurt in Germany at the annual Haibike dealers' conference over the past week.
In recognition of our ongoing efforts we were officially named as "Haibike Heroes" along with fellow e-bike adventurers Maximilian Semsch, Susanne Brüsch and renowned mountain bike racer Guido Tschugg.
How good is that!!
Collectively we all represent different segments of the Haibike e-bike product range.
It was Maximilian Semsch's record of 16,047 kms that was set in Australia in 2012 that we broke to claim the world e-bike long distance record as our own, Susanne Brusch, through her company Pedelec Adventures, pushes herself and her Haibike e-mountain bikes to the extreme on adventure e-bike tours and Guido Tschugg is well known worldwide as a legend on the mountain bike racing circuit.
For our part we represent Haibike's xDuro Trekking range of e-bikes that are ideal for touring, commuting, hybrid, trekking and road riding styles. In the main people who purchase these bikes are in the 40-plus age group, so as luck would have it given our ages in our early 60s and late 50s we perfectly fit the demographic of the Haibike xDuro Trekking e-bikes.
So there you have it, who would have thought when we set out 15 months ago to enjoy a trip of a lifetime on e-bikes that we would not only end up sponsored Haibike riders, but 'Haibike Heroes'.
Amazing!!
Here are some pictures from the E-Bike Cycle Tourists recent visit to Haibike headquarters: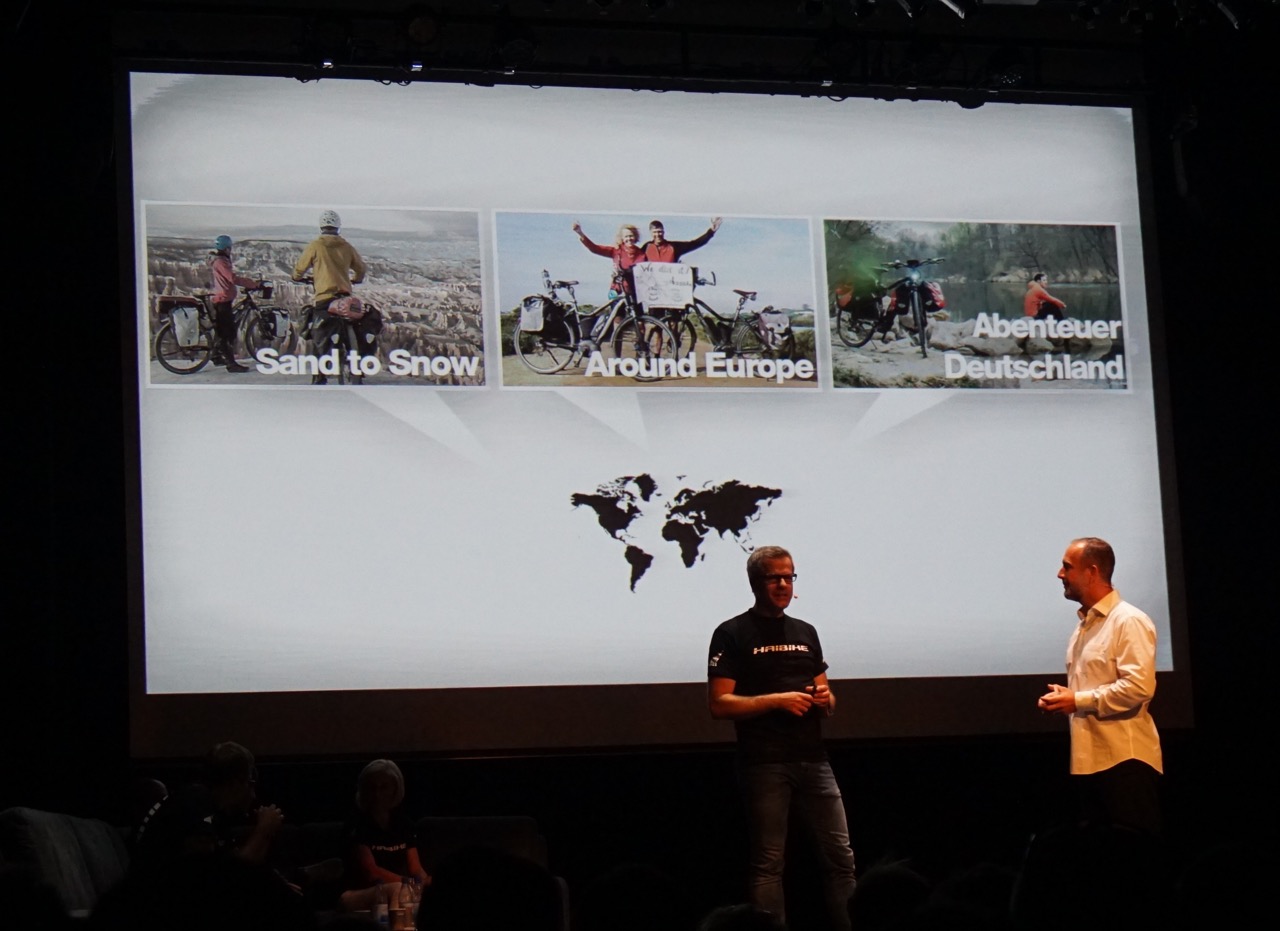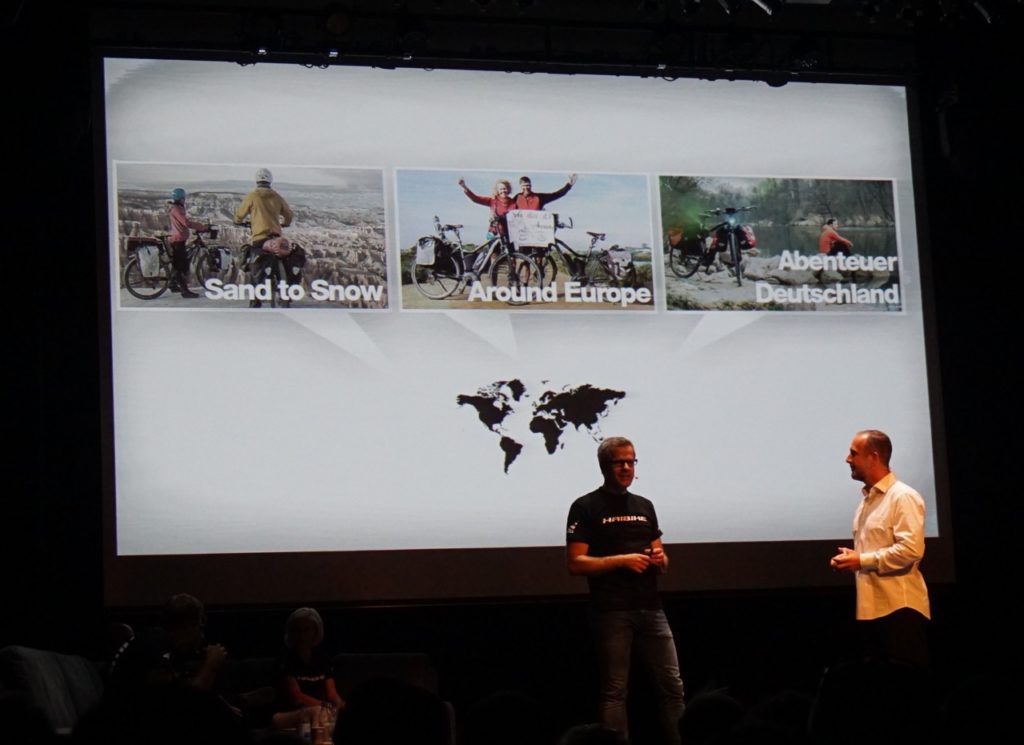 The Haibike presentation of their Heros.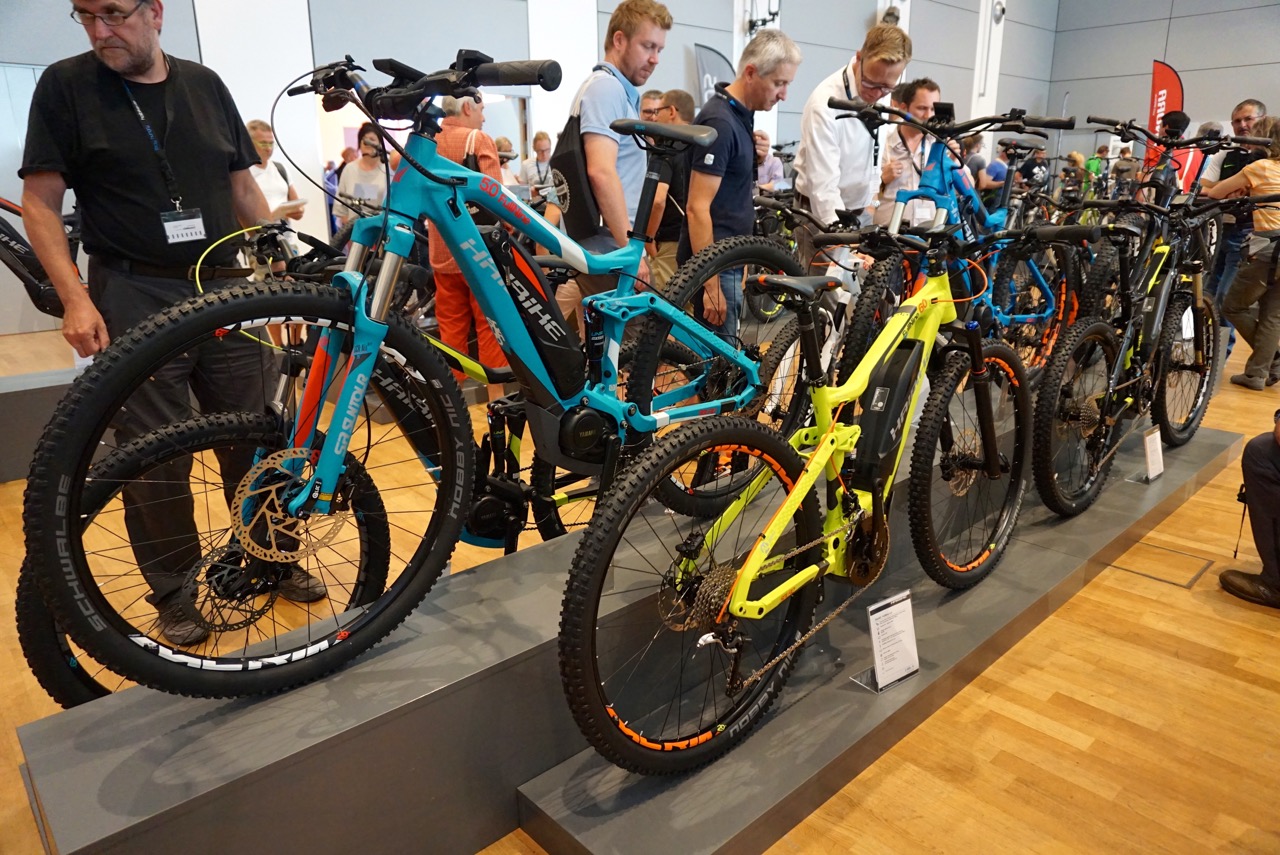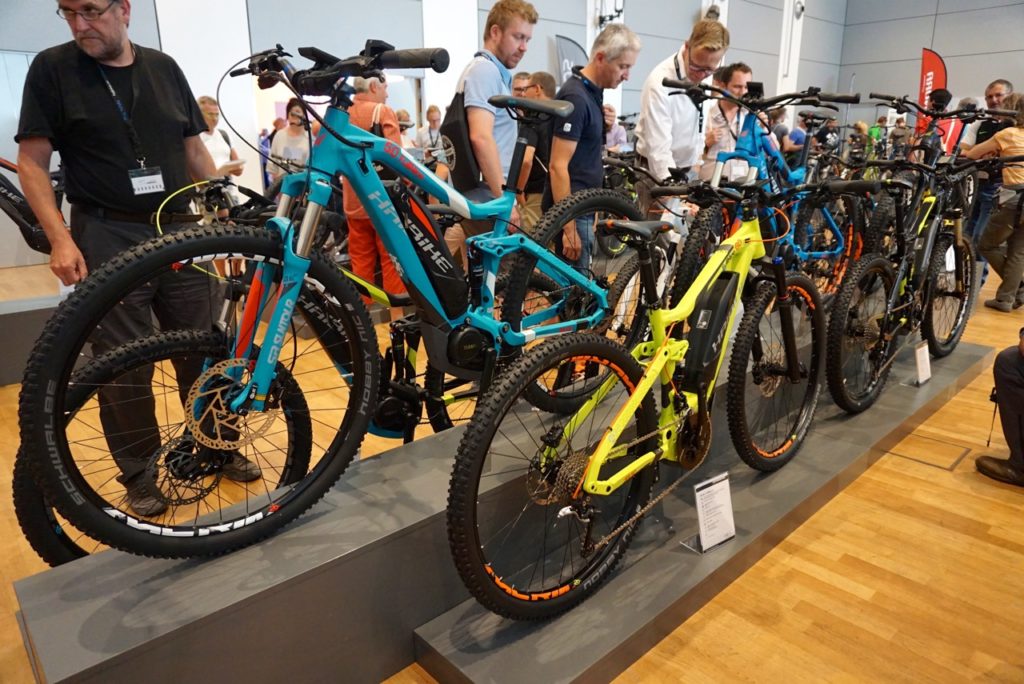 Here's a look at just some of the many Haibike eBikes!
Haibike SDURO Trekking frames at Haibike HQ.
Stay tune for more from the E-Bike Cycle Tourists as they continue their eBiking adventures!
P.S. Don't forget to join the Electric Bike Report community for updates from the electric bike world, plus ebike riding and maintenance tips!
Reader Interactions