Working Together for Better Infrastructure for Bikes, Scooters, Skateboards, Peds, & More [VIDEO]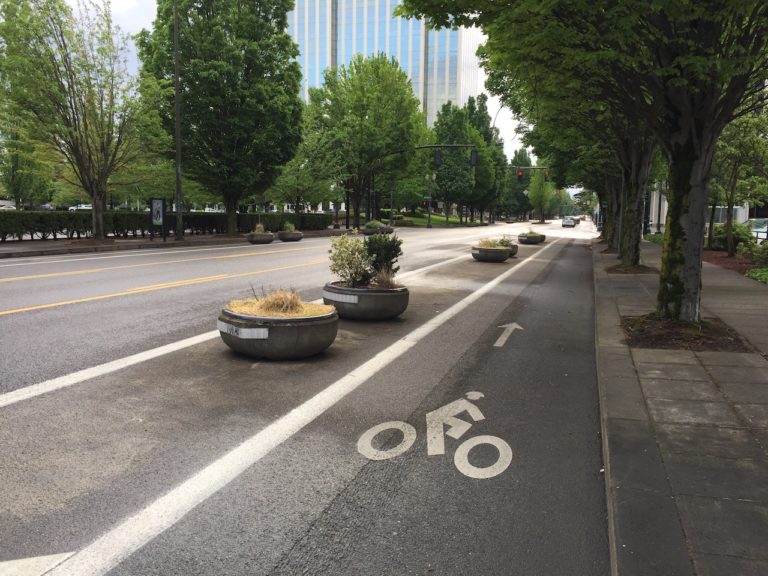 The momentum is building.
There is a big revolution in the way we get around and it is blending some of the traditional forms of transport with the latest in technology to create very efficient ways of getting around.
What is really interesting is how these combined forms of "light" transportation all have an interest in more infrastructure that is safer for riding & walking.
At Electric Bike Report we focus on electric bikes and they are a great fit to cover many types of trips but they are just part of this overall light form of transportation.
There are many other forms of transport becoming available to get us from point A to B and then to C and D and beyond.
There are the new eScooters, eSkateboards, eRollerblades, and more.
The innovations in these and eBikes is very exciting especially when they become available in a convenient sharing system.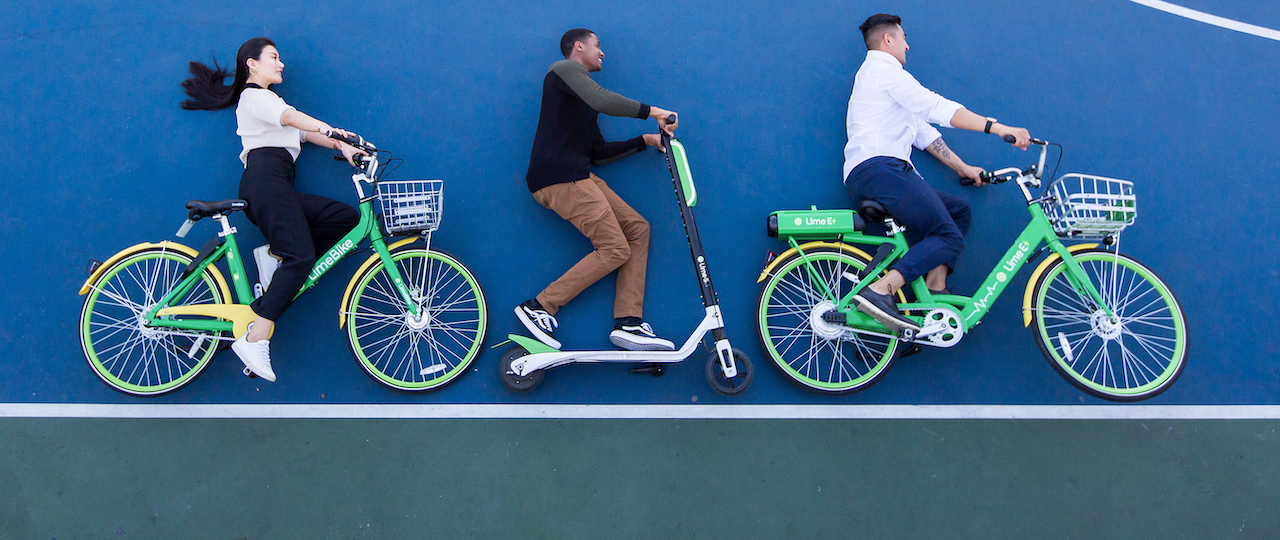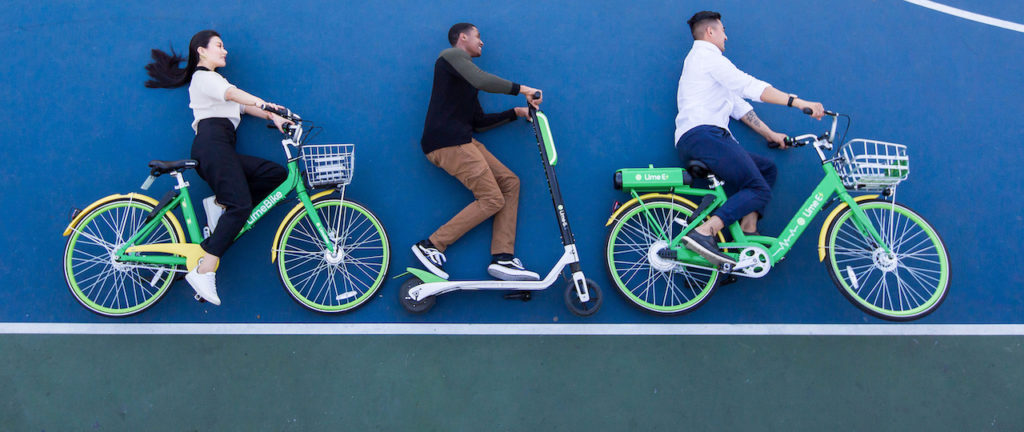 Bike and scooter sharing companies like Lime and Bird have a significant interest in improved bike infrastructure. Recently these companies have hired long time bicycle advocates to work with the cities to incorporate their sharing systems.
Another interesting perspective is car ride share companies like Uber and Lyft are investing in their bike share options and they too are becoming advocates of improved bike infrastructure.
All of these new forms of transportation don't come without their controversies though as we still have to work to do in how we integrate the parking of the dockless versions of these into our towns and cities.
Then there are the non electric versions of bikes, trikes, scooters, skateboards, and rollerblades in addition to good old fashioned walking.
As you can see there is a rapidly growing number of light forms of transportation available today.
And everyone who uses these light forms of transport wants a safe place to ride and walk.
The truly exciting part of this new transportation revolution is that we have the opportunity to work together and create more infrastructure that is safer for all of us.
In many cities much of the infrastructure has been focused around automobiles with some token infrastructure for walking and biking.
Automobile infrastructure takes up a lot of real estate and it is expensive to create. Autos are good for longer distance trips and for carrying heavy and large cargo but they are not the best for navigating congested urban areas.
The new light forms of transport are all about finding the most efficient way to navigate the city. The picture below really puts the space requirements into perspective!
Infrastructure for light forms of transportation has a much smaller footprint and it is also generally economical to build.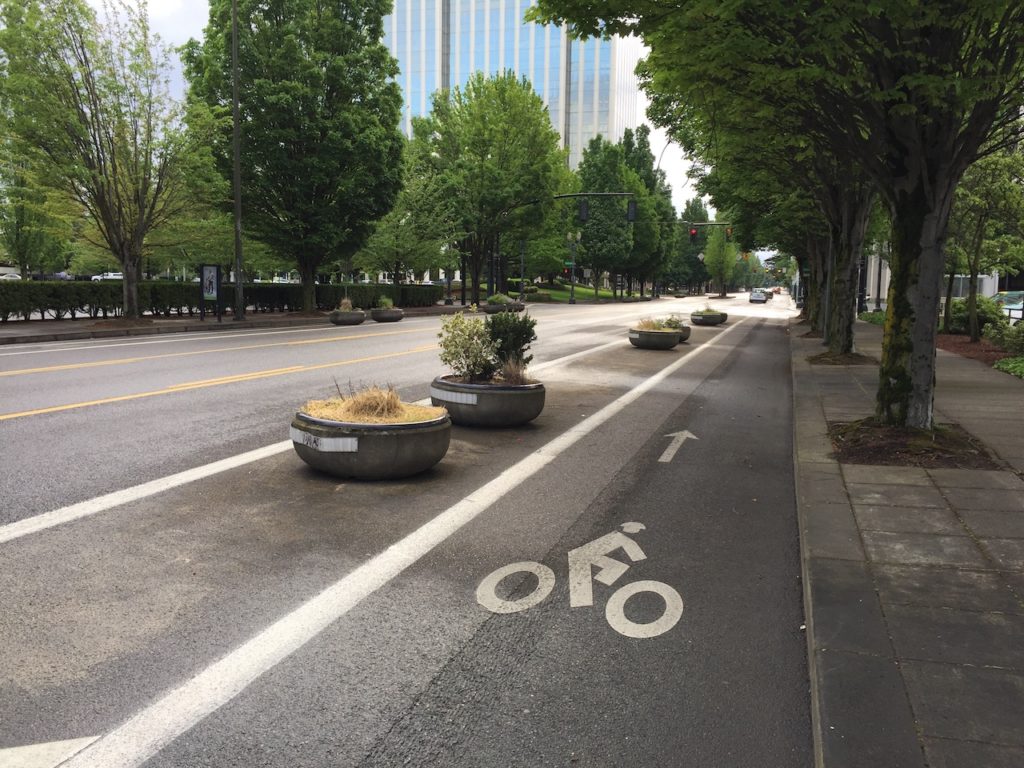 In some cases this new safer infrastructure can be built into the existing road ways with some repainting and using planters as buffers to create safer routes.
For the cost of 1 mile of highway, Portland, Oregon has created extensive bicycles routes that translates into the highest bike commuter rate in the US.
In the following video you will see how improved bike infrastructure in Portland, New York City, and San Francisco has had very positive impacts on ridership.
Safer routes often leads to even more people using them and leaving the car at home which reduces the demand for existing roads.
This has the potential to save cities and towns money on adding additional lanes to existing roads.
It is exciting to think about the potential of how the rapidly growing user group of the light forms of transportation can work together to promote the construction of economical infrastructure in many cities and towns.
If you are interested in becoming involved in improved infrastructure, join a local bicycle and/or transportation advocacy group in your area and please join People for Bikes, it's free.
Stay tuned for more news on eBikes and improved infrastructure!
-Pete
P.S. Don't forget to join the Electric Bike Report community for updates from the electric bike world, plus ebike riding and maintenance tips!
Reader Interactions