A Ride A Day Keeps The Doctor At Bay
By Richard Shrubb
Could a ride a day keep the doctor at bay?
New research from the University of Birmingham in England suggests that intense exercise can slow down most of the problems associated with aging.
It is never too late to get on your e-bike, as starting at any time in life can help to reverse some of the problems associated with old age.
Lead researcher Professor Janet Lord, Director of the Institute of Inflammation and Ageing Director of the MRC-Arthritis Research UK Centre for Musculoskeletal Ageing Research, published the research in the journal, Aging Cell this month.
She told the Electric Bike Report, "We wanted to know how much of what we think of as 'normal aging' – you want to put your slippers on and watch TV all day, put on weight, lose muscle and get fatigued easily – how much is true aging and how much is from the wrong lifestyle?"
Prof Lord pointed out that humanity started out as hunter gatherers who had to work very hard for the food we ate. Only in very recent times has food been so easily accessed and we don't have to exercise much to get the food we need.
The study used 125 people between 55-79 years old. The men had to be able to cycle 100km (63 miles) in less than 6.5 hours and the women, 60km (38 miles) in 5.5 hours. They were compared with 75 older adults and 55 younger adults who led sedentary lifestyles.
"We didn't choose runners (like me) as we have rubbish joints later in our lives," added Prof Lord, as cycling is a low impact sort where it comes to our bodies.
She continued, "The study looked at muscle mass, blood cholesterol, their VO2 Max, lung function, and in many of those measures we found they didn't age! No loss of muscle, their bones were a little thin (but nothing like the general population), their blood pressure didn't go up. Males didn't go through the menopause either."
These findings were interesting though not very surprising. What the research team did next was look at the body's immune system. "Your immune system isn't so good as you get older so you get more infections," said Prof Lord, adding, "There's an organ on top of your heart that makes immune cells called the Thymus. We had a look how active that is."
To their surprise Prof Lord's team found, "With the older cyclists they had the same number of new immune cells as a 20 year old!"
While some may criticise the group studied as perhaps being the lucky few who lead great lives until a late age, the University of Birmingham team did find that some parts of the body aged as normal.
Prof Lord continued, "Lung function did decline among the cyclist groups. Maximum heart rate fell – again that makes sense as top Olympians such as Usain Bolt have to retire at some point. The Thymus didn't age though."
Hard and Fast vs Slow and Easy
The team is now looking at the finer detail about aging and exercise.
"Our feeling is that you do need to do intense exercise but you don't have to do as much as our cyclists did. We have done studies into high intensity interval training where people are on a stationary bike and cycle as fast as they can for 60 seconds and then a minute nice and slow before cycling intensively again five times and then a two minute warm down, and we have found that this is similar to someone doing a 45 minute gentle cycle. You probably don't have to cycle as long but you need to be intense in the exercise you get."
However, she added, "The reality is we don't really know at the moment – we've got to do those experiments."
In short, if you are cruising down a flat road and not breaking much of a sweat on your e-bike (which is still very good for your heart) you may have to travel a considerable distance to get the same effect on your immune system as putting the motor on a low setting and sweating up a big hill with your lungs feeling as if they are about to burst.
This isn't to say that traditional bikes are 'better than e-bikes' as using an e-bike does have the effect of getting exercise you wouldn't get if you didn't get on your bike at all. In Prof Lord's view, it is possible to reverse the problems associated with aging at any age if you just take that step.
Prof Lord suggested, "We always say that some exercise is better than none. We know you get your biggest bang for your buck by going from being sedentary to doing something, and that's where e-bikes can help. We haven't evolved as a species to sit about in a chair and a lot of the problems we associate with old age is from being sedentary."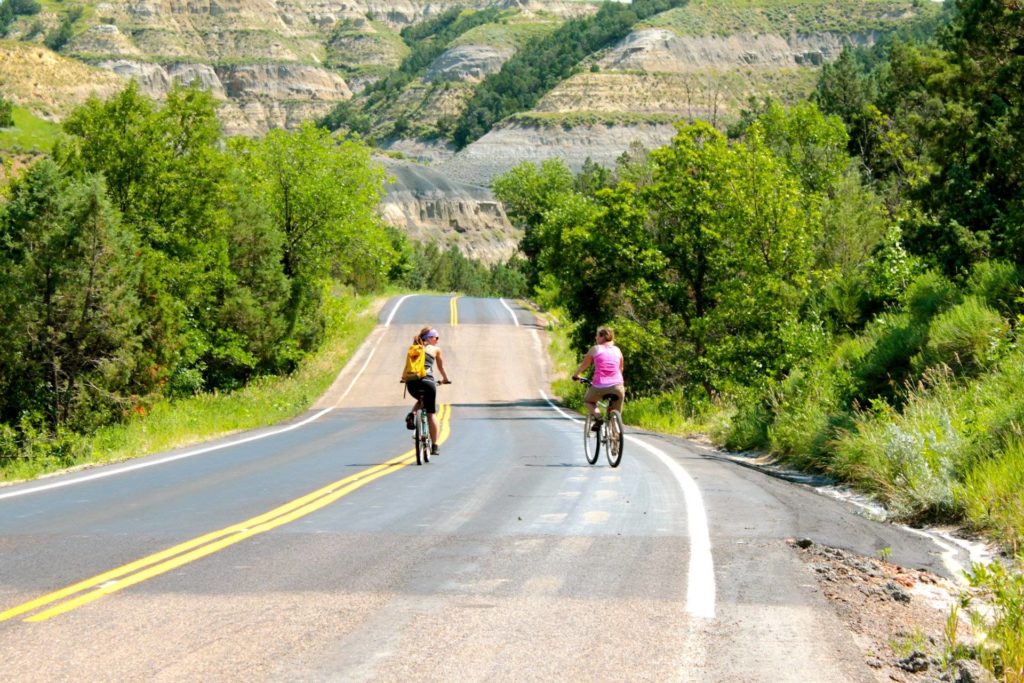 It Is Never Too Late To Get Going
A final important message from Prof Lord is that it is never too late to start. She said, "Some of our cyclists didn't start until their 40's. We have no evidence that you have to start it when you're 20 for example, and whatever age you start you will get benefit!"
To that extent, if you want to get back in the saddle and then an e-bike could well be the way back towards fitness and away from a world of expensive elder care provision as your body shuts down bit by bit over many years.
Even with e-bikes, the message is clear – a ride a day keeps the doctor at bay!
-By Richard Shrubb
P.S. Don't forget to join the Electric Bike Report community for updates from the electric bike world, plus ebike riding and maintenance tips!
Reader Interactions