World Record Electric Bike Group Ride Set in Seattle [VIDEO]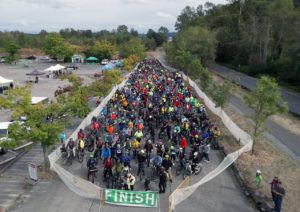 A new world record for the largest eBike group ride was set at 406 ebikers in Seattle on September 15!
The previous record was set with 271 riders.
Cascade Bicycle Club with Rad Power Bikes hosted the event that also included an eBike expo.
The ride was a 2 mile circuit around Magneson Park which is the also the location of Cascade Bicycle Club's headquarters.
Here is a video to give you an idea of what the ride was like:
"We're obviously thrilled to see so many people out here celebrating bicycling today," said Cascade Bicycle Club Executive Director Richard Smith. "Today's show of support is proof that ebikes are a real game changer in how people get around and interact within the bicycling community. The innovative technology of ebikes is truly helping more people leave their cars at home and discover the joys of bicycling."
Cascade Bicycle Club is a strong group with over 15,000 members and it's the nation's largest statewide bicycle organization. They focus on community and school-based education programs, grassroots organizing workshops, free group rides, and world-class events to promote biking.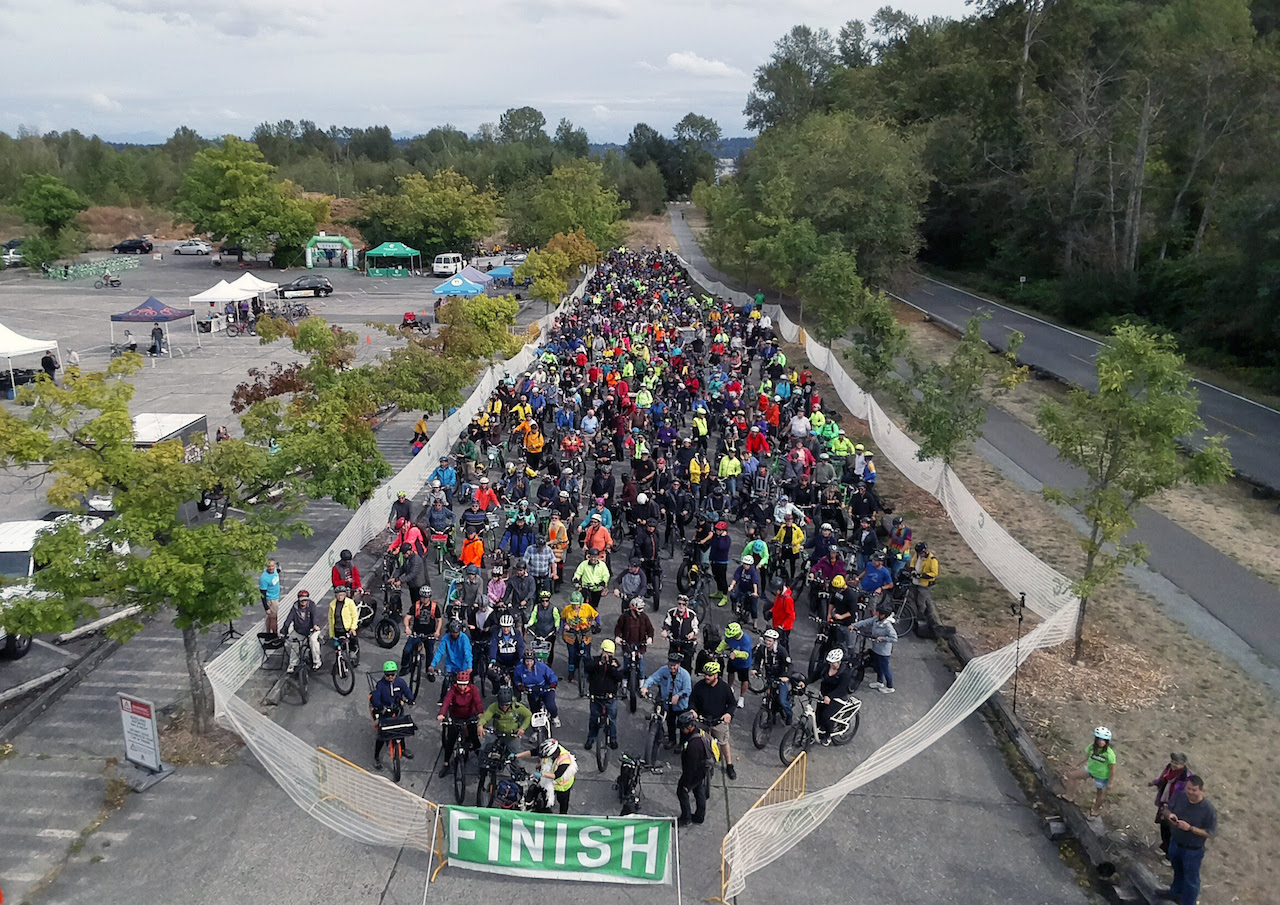 "It was so much fun riding with everyone today. More and more people have become familiar with ebiking over the last few years, but Seattle riders are truly turning ebikes into a household name," said Rad Power Bikes Co-Founder and CMO Ty Collins.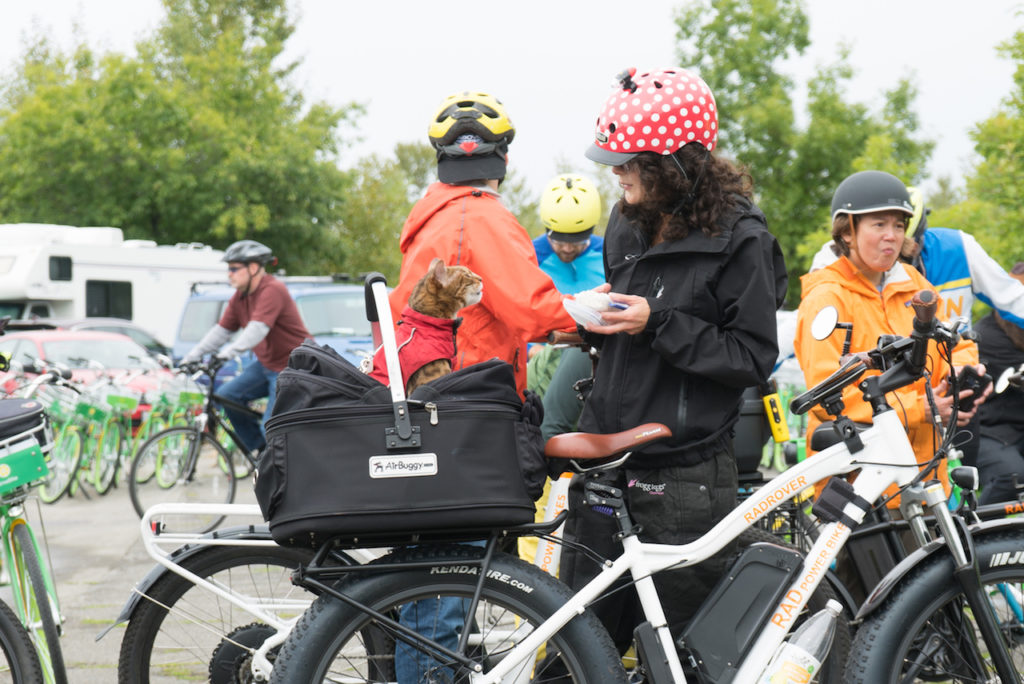 It looks like there was a lot of fun to be had for all, including a cat!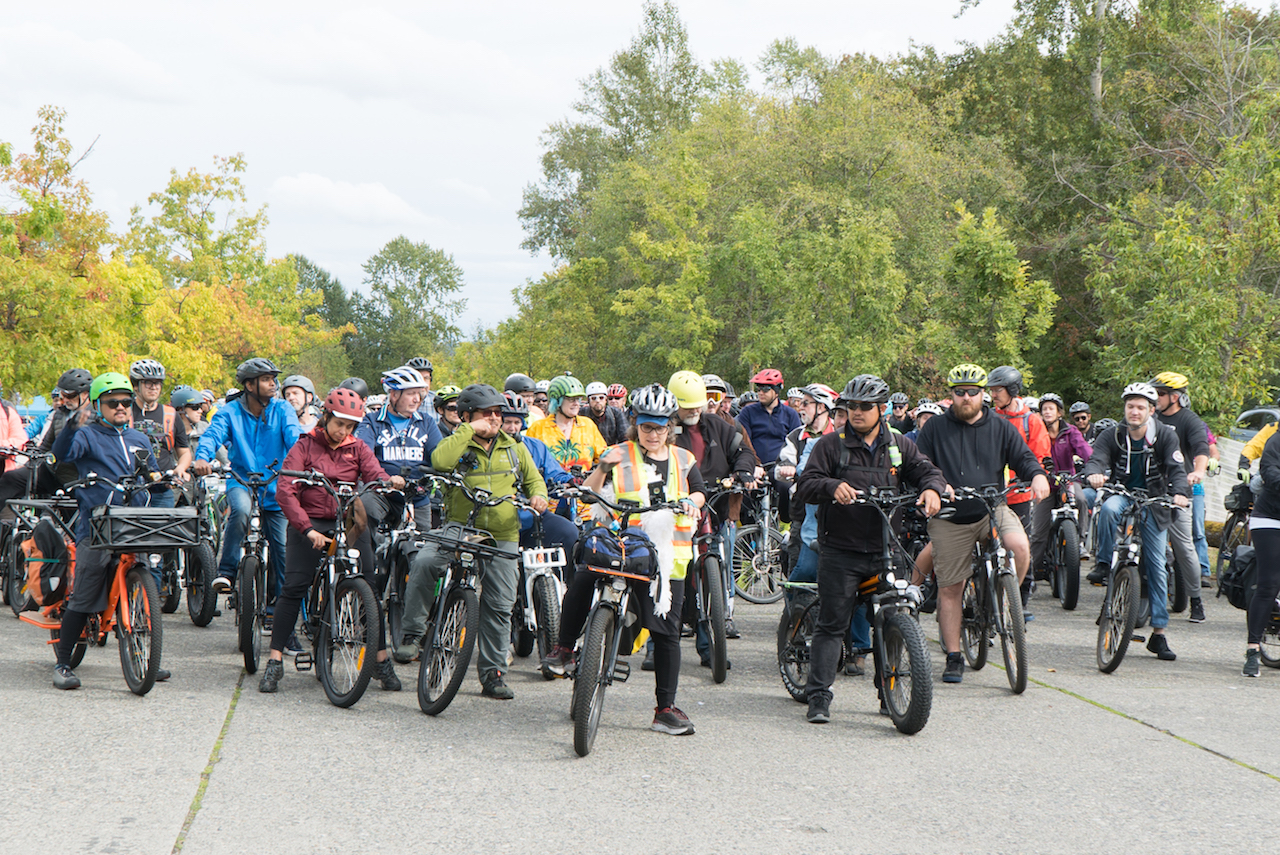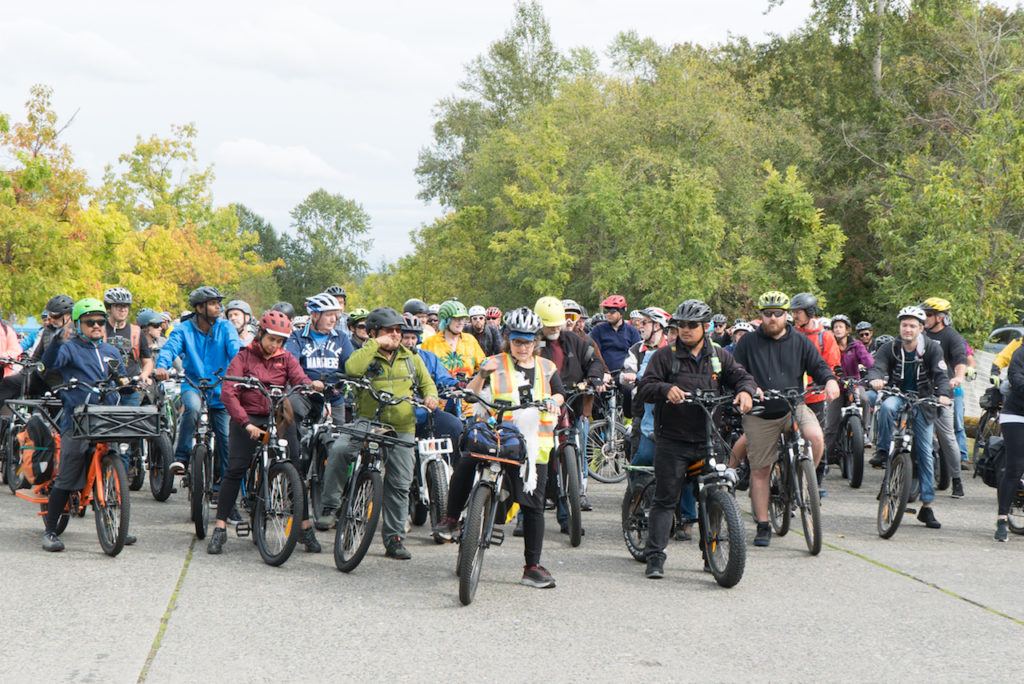 There were more than 150 people who borrowed eBikes from Rad Power Bikes, Lime, and other local eBike providers to help set the new world record.
In addition to loaner bikes, attendees also had a chance to checkout the expo featuring some of the latest eBikes and accessories.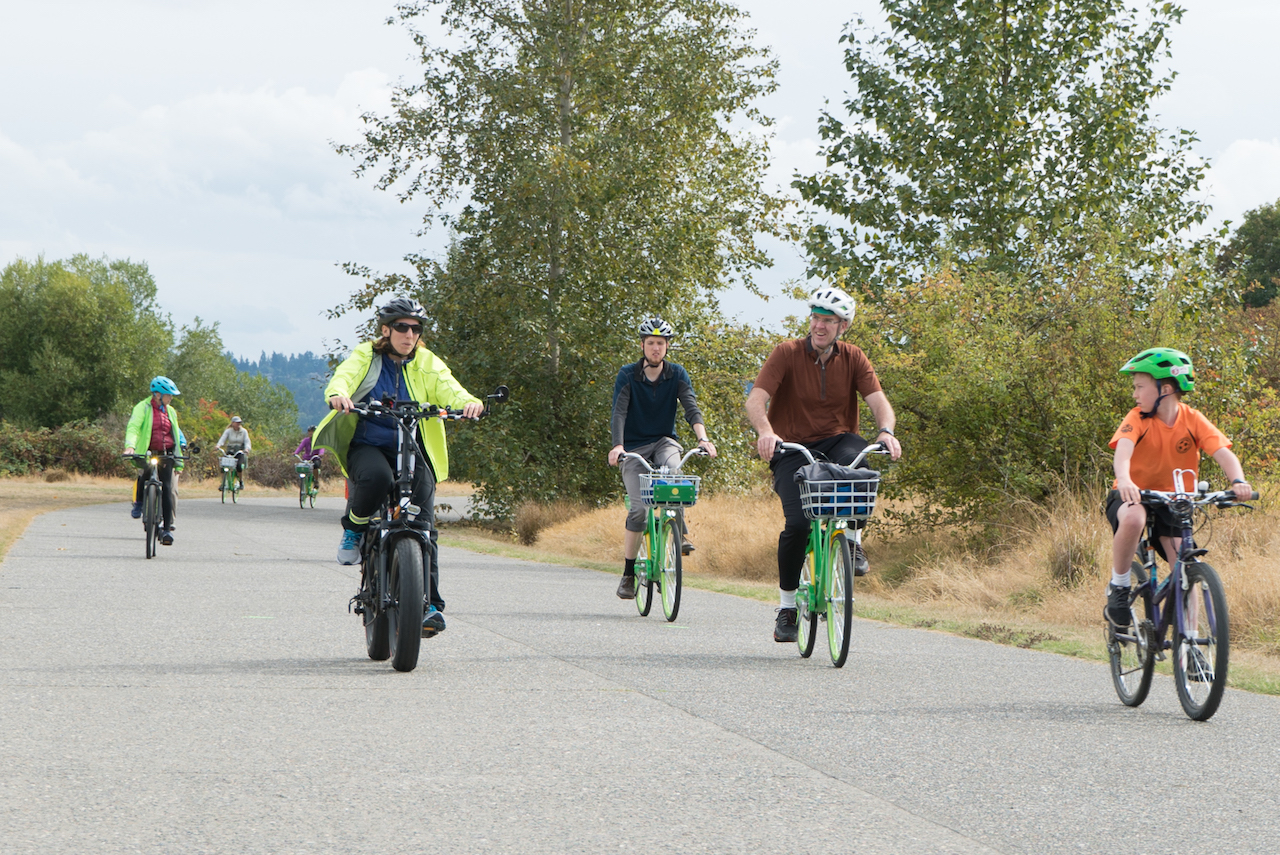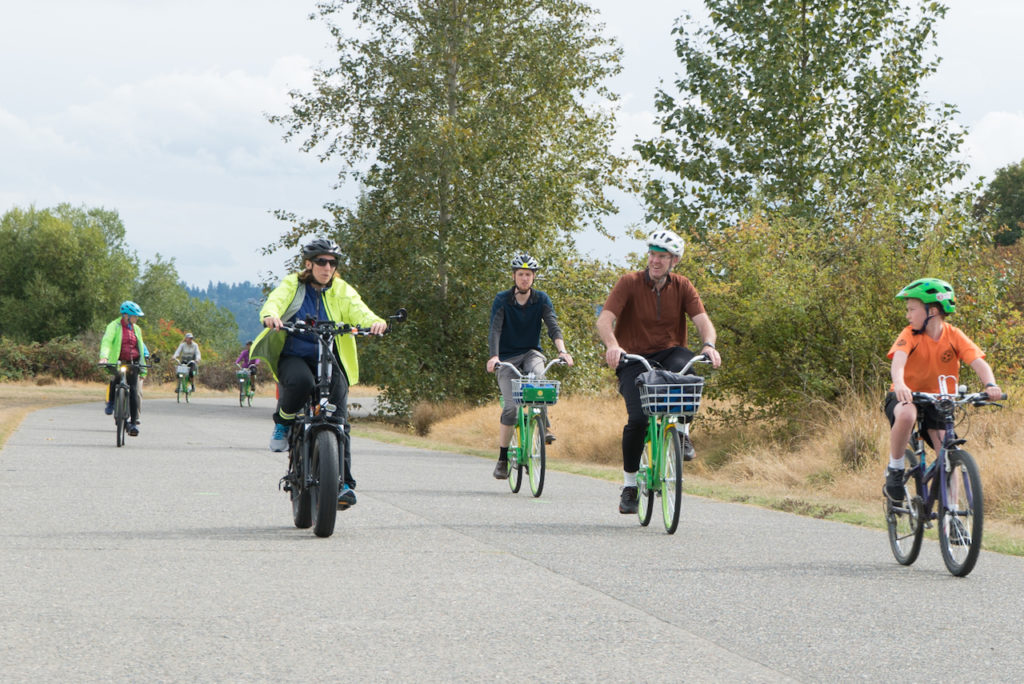 This is a great way to showcase how many people enjoy eBiking and to give new riders an opportunity to test ride an eBike at a fun event!
Congrats to the Cascade Bicycle Club and Rad Power Bikes for putting on this event.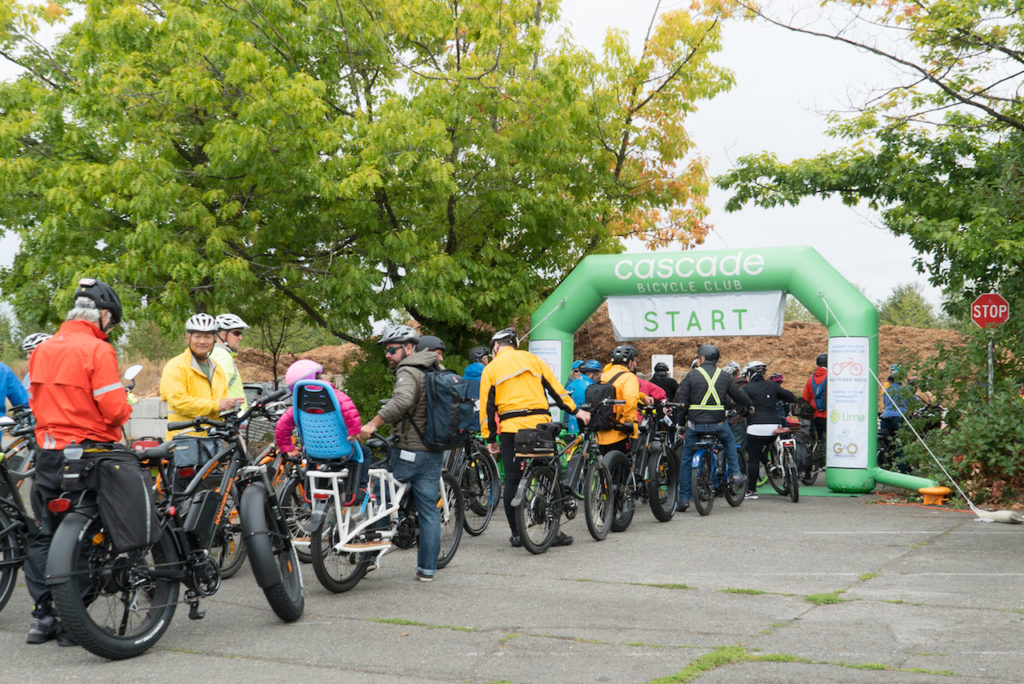 The ebike record will be made official by GUINNESS WORLD RECORDS™ upon completion of all data transfer.
You can find out more of the details of the eBike world record ride at the Cascade Bicycle Club website.
-Pete
P.S. Don't forget to join the Electric Bike Report community for updates from the electric bike world, plus ebike riding and maintenance tips!
Reader Interactions