Could Electric Bikes Help Tackle Cities' Pollution Problems?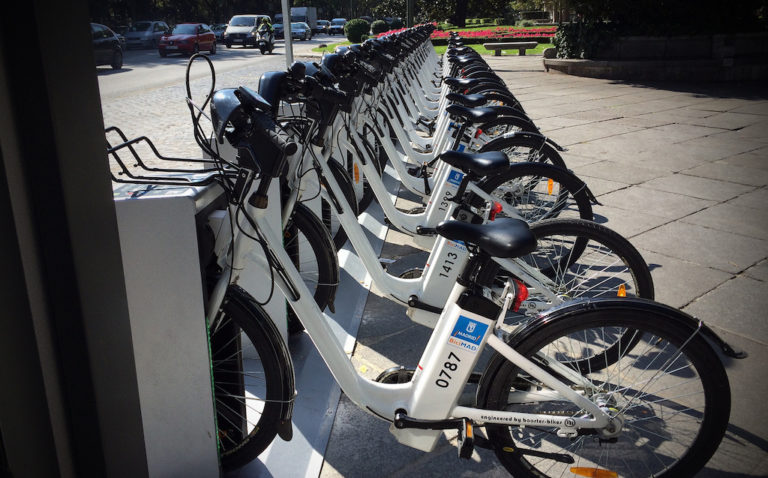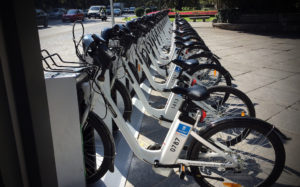 -By Richard Shrubb
Could Electric Bikes Help Tackle Cities' Pollution Problems?
Following the 2018 National Institute for Transportation and Communities (NITC) National Electric Bike Owner Survey, lead author John MacArthur wanted to see if this was the case.
Published in May this year the white paper, MacArthur showed that e-bikes could remove 900 metric tonnes of greenhouse gases from Portland OR's atmosphere every day.
In his previous research, MacArthur had seen that a significant number of e-bike trips would have previously been done by car thanks to a range of factors including age and mobility issues of those riding them, and the fact that riding an e-bike people will often travel double the distance they would a traditional bike.
Factors Tackling Pollution
The research paper, "The E-Bike Potential: Estimating the Effect of E-bikes On Person Miles Travelled and Greenhouse Gas Emissions", used a European model for measuring the reduction of vehicle emissions by bicycles.
MacArthur told Electric Bike Report that while the original model developed by Hamburg University was focused on a countrywide scale, he 'localised' it to Portland.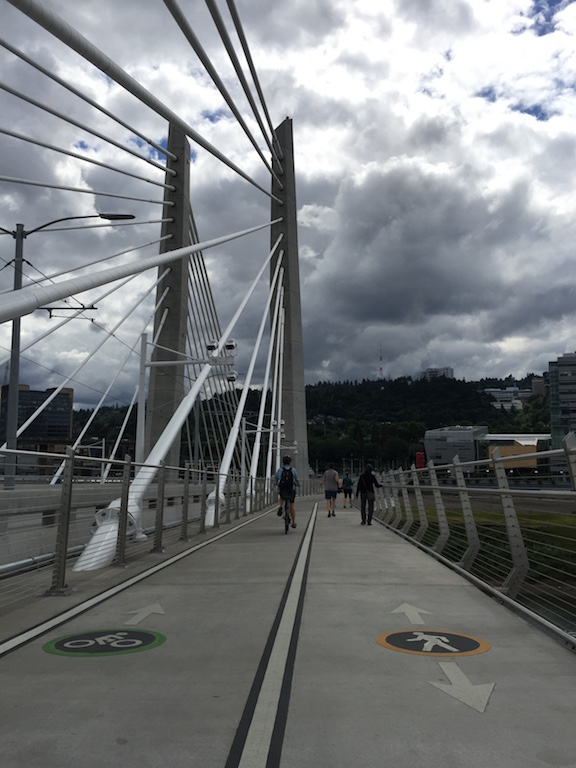 He said, "It looked at the number of e-bike trips, the type of trips, the length of those trips and added an environmental factor," to show the reduction in vehicle pollution.
MacArthur has seen that in Portland, which is one of the best cities to cycle in in the US thanks to its cycling infrastructure, there seemed to be a plateau where around 11% of road users are cyclists which can't really be budged.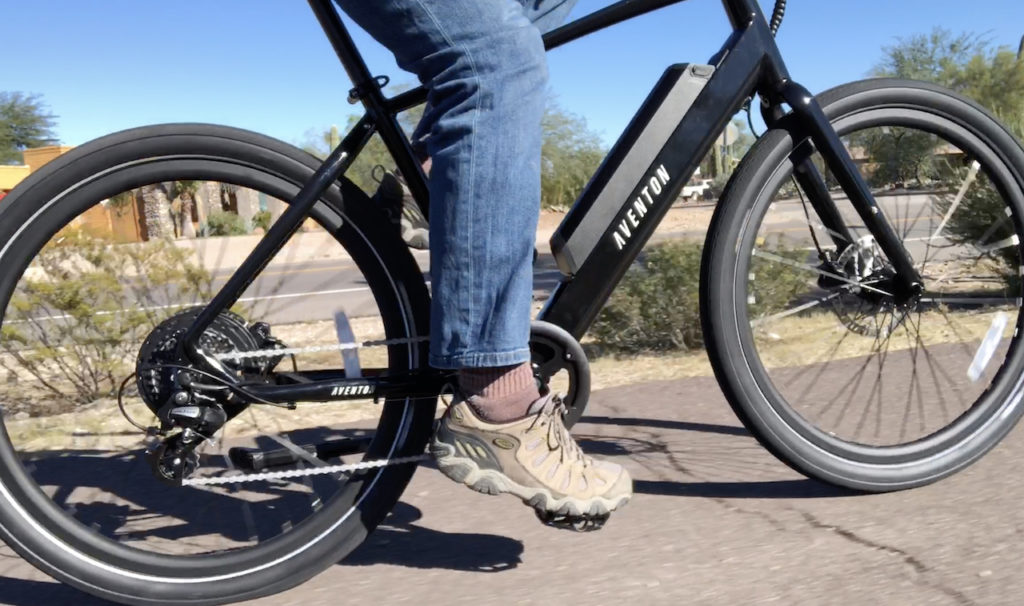 E-bikes in his view could be the solution.
The Portland State University professor said, "In the US we can't really get past that hump without technology helping us. There are three factors where e-bikes can change this. Firstly, e-bikes extend the distance people are prepared to travel. Traditional bike riders will not travel more than five miles. Riding e-bikes that distance is extended to 10 miles."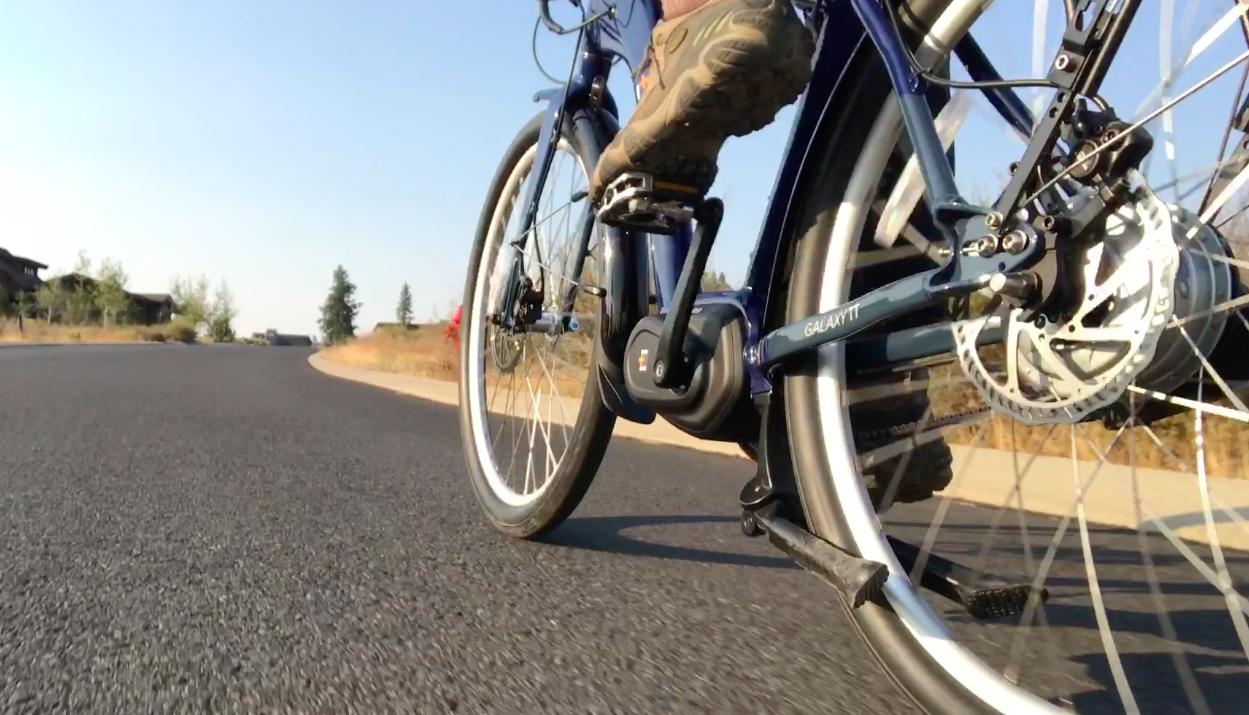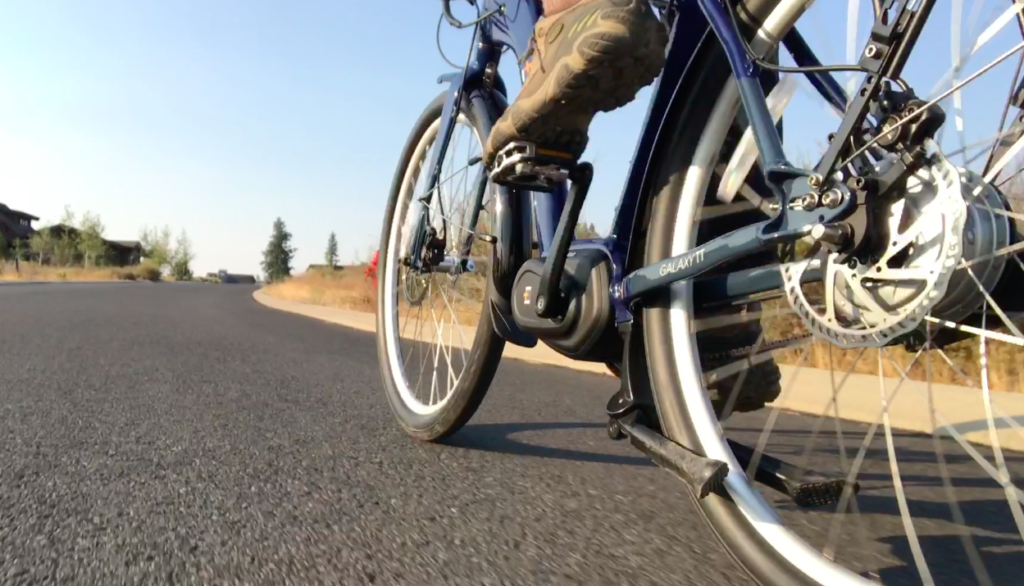 He continued, "Hills! The majority of European countries with high cycling rates like The Netherlands and Denmark are flat. In Seattle and other cities hills are a major issue with cycling and e-bike technology can answer that."
Finally, "Carrying things around. Particularly among families and women we are seeing more cargo bikes and similar devices carrying people and goods around. These are also helping to reduce car use."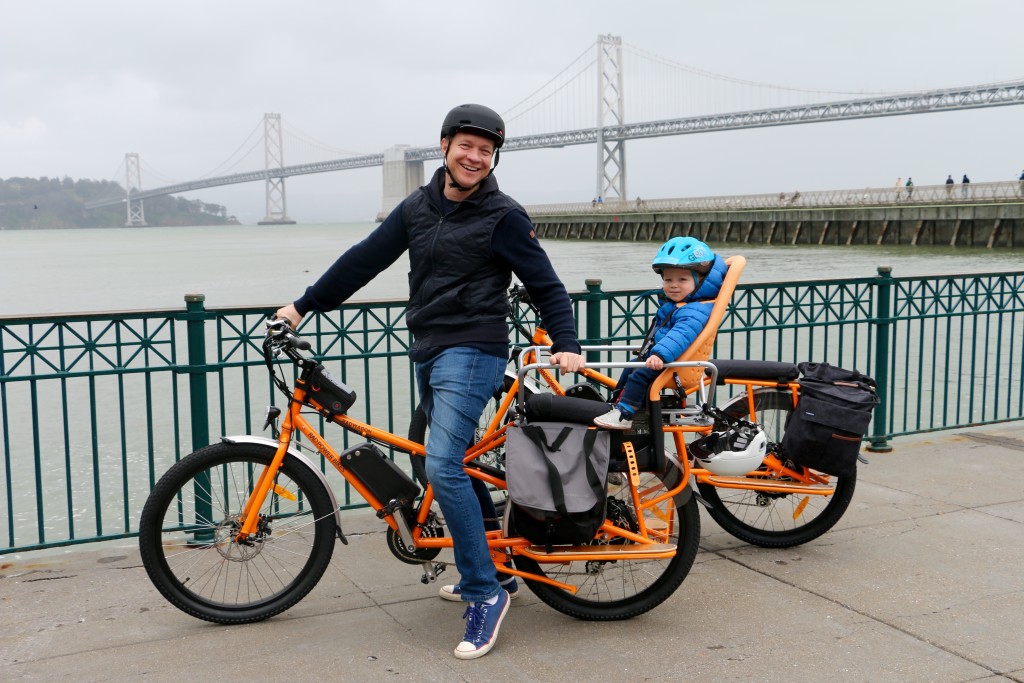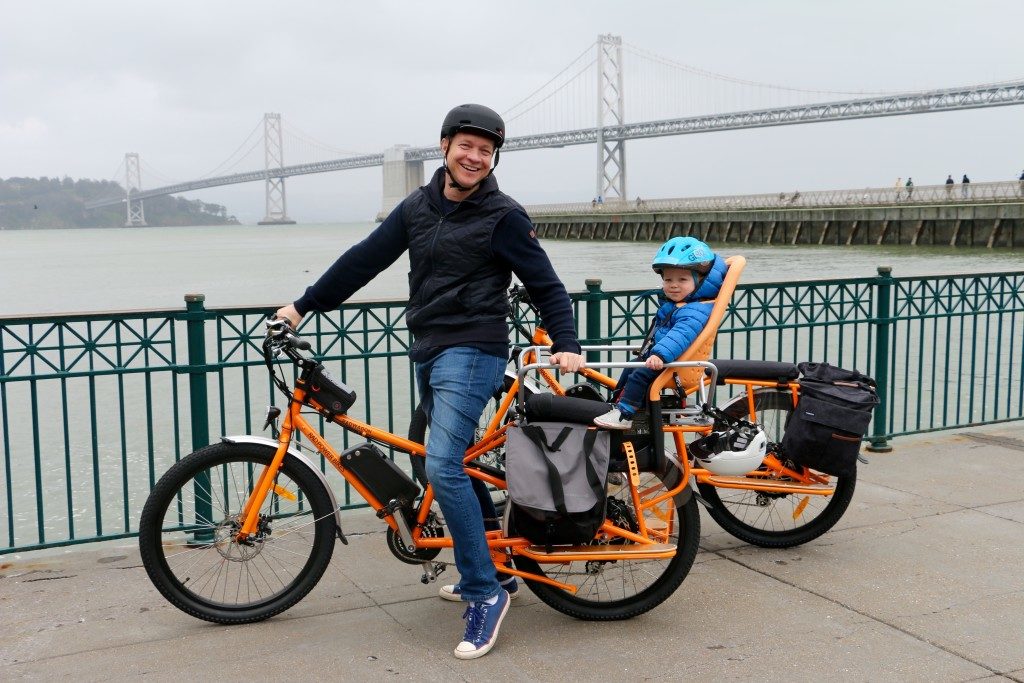 This could mean for instance that the heightened congestion around the school run could be tackled, as well as the weekly family shop, both of which have been largely car dependant up until now.
Given that a large part of e-bike use is utilitarian, the three factors raised by MacArthur show the potential to remove cars and vans from the roads.
He told us that this is the case in Portland but also in other cities that have invested heavily in cycling infrastructure where cyclists feel safe enough to ride decent distances on their daily business.
Conclusions
The research paper concluded, "Through applying trip replacement ratios, distance replacement ratios, and average e-bike trip length determined empirically for North America, car PMT and total transportation emissions in Portland, OR can be significantly reduced as e-bike mode share increases."
It showed that should Portland manage to get e-bikes to account for 15% of vehicle use in the city, they could reduce the total particulate and greenhouse gas emissions in the city by 900 metric tons per day.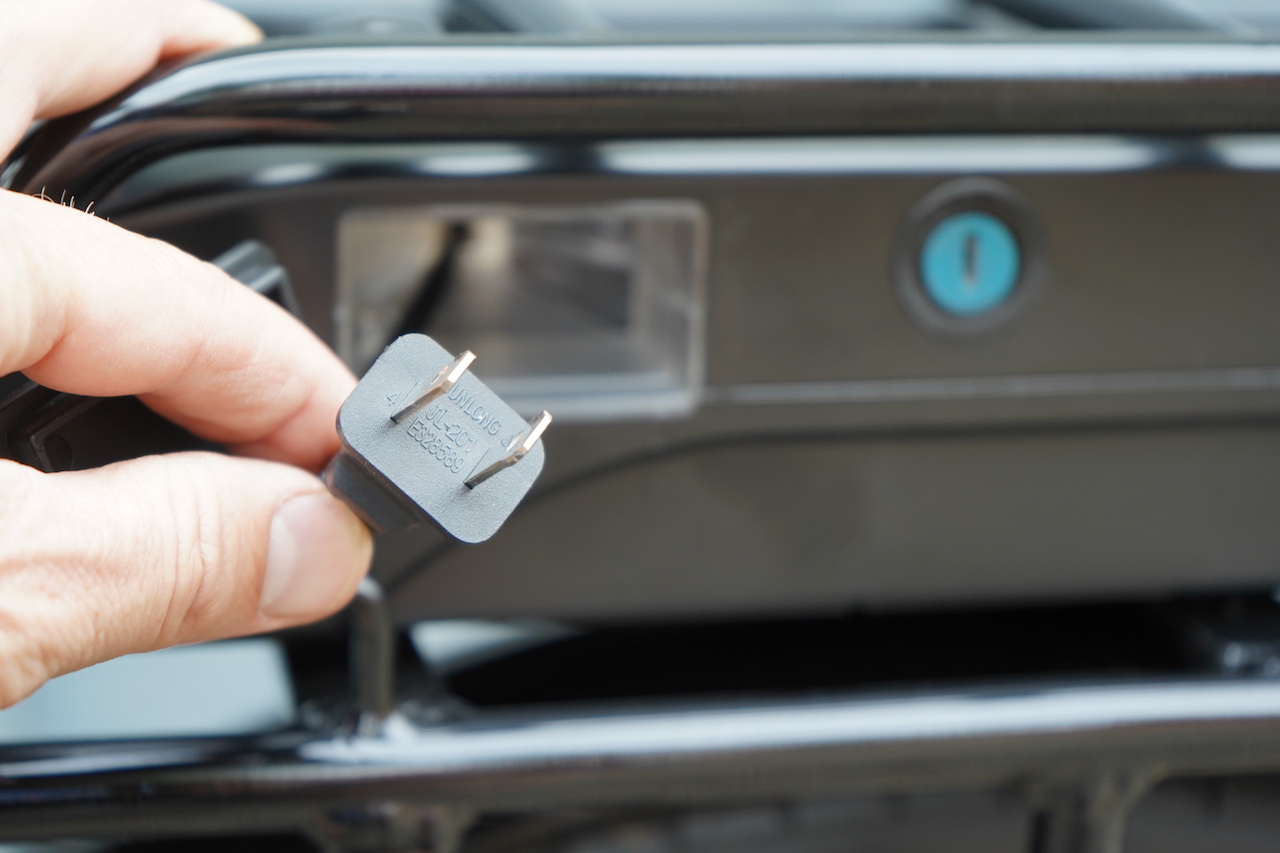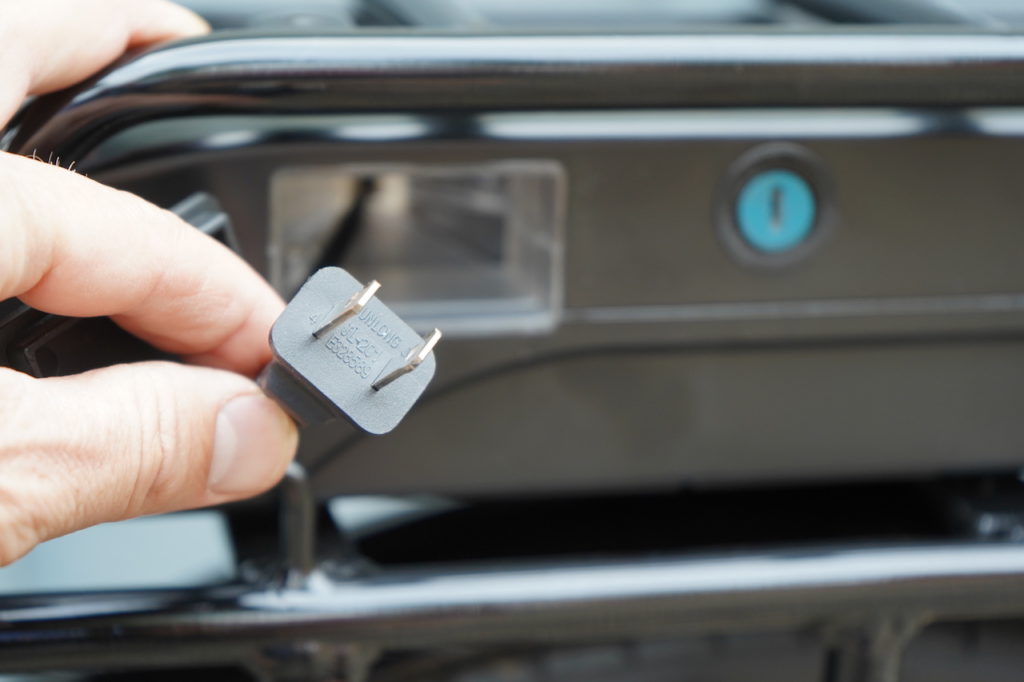 E-bikes however consume energy from the electricity grid as people recharge them every night.
We asked him, by how much by comparison to traditional bikes? "These could be counted in any measurement, but depend on the energy mix of the electricity supply. In our district an e-bike will emit around 4.9 grams of CO2 per mile."
The Union of Concerned Scientists has an emissions measurement tool that puts the CO2 per mile of an average US pure electric car at 129 grams of CO2 per mile and a gasoline car at 381 grams of CO2 per mile.
As such, compared to buying an electric car the e-cyclist is putting tiny amounts of greenhouse gases into the air.
MacArthur concluded, "Even where a large proportion of the electricity is from coal burning they produce a lot fewer emissions," and as the energy mix of a city is cleaned up with renewable energy, e-bikes get cleaner too.
-By Richard Shrubb
Stay tuned for more e-bike news and reviews and thanks for reading!
P.S. Don't forget to join the Electric Bike Report community for updates from the electric bike world, plus ebike riding and maintenance tips!
Reader Interactions