European Electric Bike Tour: In The Fields of Flanders – Part 4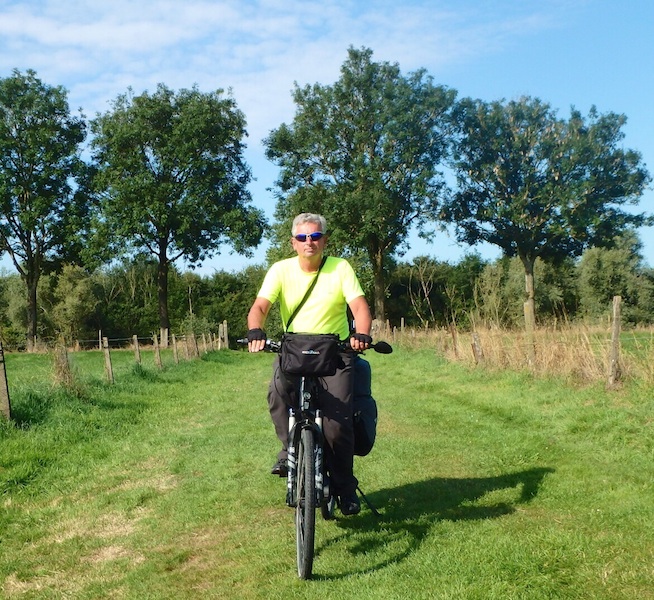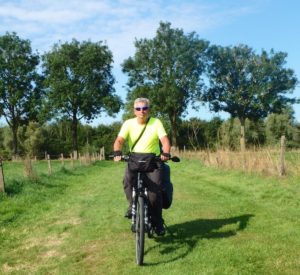 This is a guest post from Grant Walter who is currently touring Europe on his electric bike. Make sure you checkout Part 1, Part 2 and Part 3.
It's August 4, exactly one hundred years since World War 1 started, and I'm in a small Belgian town called Diksmuide.
The ride here was simply beautiful – a (very flat) paved towpath along the Kanaal Ieper – IJzer, lined with trees, passing through idyllic rural scenery.
It's so peaceful that it's beyond comprehension that 100 years ago this was the front line of a particularly sordid conflict; we've all seen the photos of the treeless fields of mud…
Since taking the night train from Stuttgart to Paris, I have followed a convoluted route through northern France and Flemish Belgium, being guided by a mix of whimsey and practicalities.
Whimsey, like stopping in Armentières, even though there is little of interest there and few accommodation options, no reason to stop beyond a half-remembered snatch of song:
Mademoiselle from Armentires, Parley-voo?
You might forget the gas and shells, Parley-voo,
You might forget the groans and yells,
But you'll never forget the mademoiselles,
Hinky, dinky, parley-voo.
Practicalities like stopping here in Diksmuide, because the European 'holiday season' has begun (as have the surcharges on prices) and accommodation is hard to find as it seems everyone in Europe is on the move and this was the only place in the general direction of Bruges where I could find a bed.
But both Armentières and Diksmuide turned out to be great places – from Armentières I scooted down a canal towpath to the Muse du Louvre Lens, an outpost of the famous Louvre in Paris with a superb collection and exhibitions, without the crowds.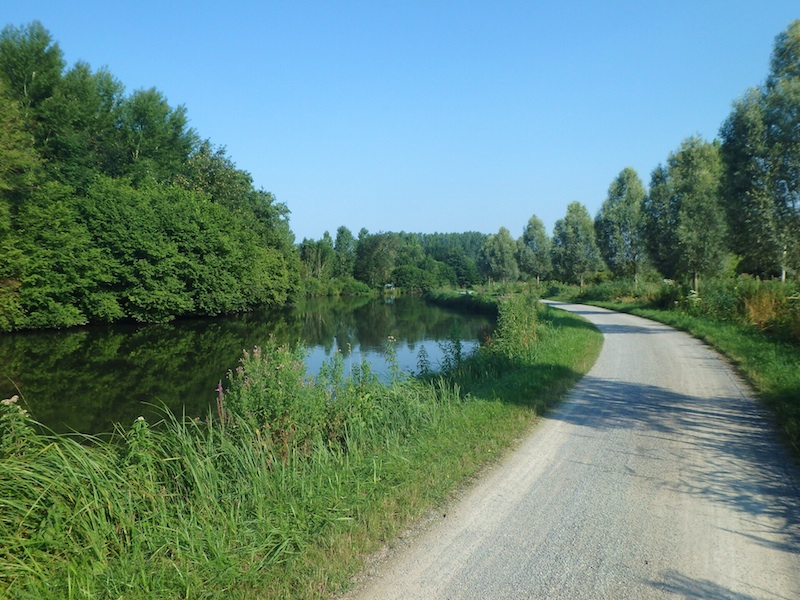 In Diksmuide there's a 22 story 'Peace Museum' with an amazing multi-media exhibition (you can even 'smell' Mustard Gas if you want to – would you believe it smells faintly of mustard?)
Northern France is less visited than other areas of France, it was once the coal mining, industrial heartland, both mining and heavy industry are long gone but the social dislocation is thought to linger.
I found some fabulous places, their rows of red-brick terrace houses are not as cute and photogenic as, say, Alsace, but perhaps a lot friendlier.
Like in all of France, cycling is a mix of on-road and some of the best off-road bike paths you'll find, and, as I've said, some very peaceful routes alongside canals.
Mostly flat, with some rolling hills and one or two serious climbs – one at Cap Nez between Boulogne sur Mer and Calais in particular!
Belgium, at least the southern part where I've been, is a cyclists delight, every road, including National Highways, has a cycle lane and there are numerous off-road bike paths, along canals, along dis-used rail lines and so-on.
And it's flat, very flat. So flat that when I encountered a climb of just 176 metres, I struggled!
I've been following a trail through the various battlefields, monuments and war grave cemeteries (there are just so so many), along with quite a lot of other people, in cars, in coaches and on bikes.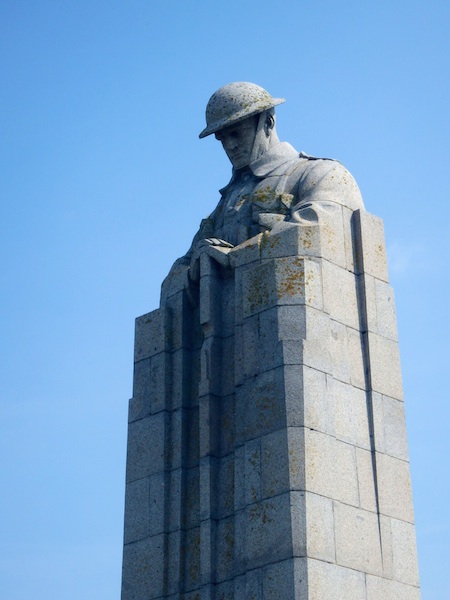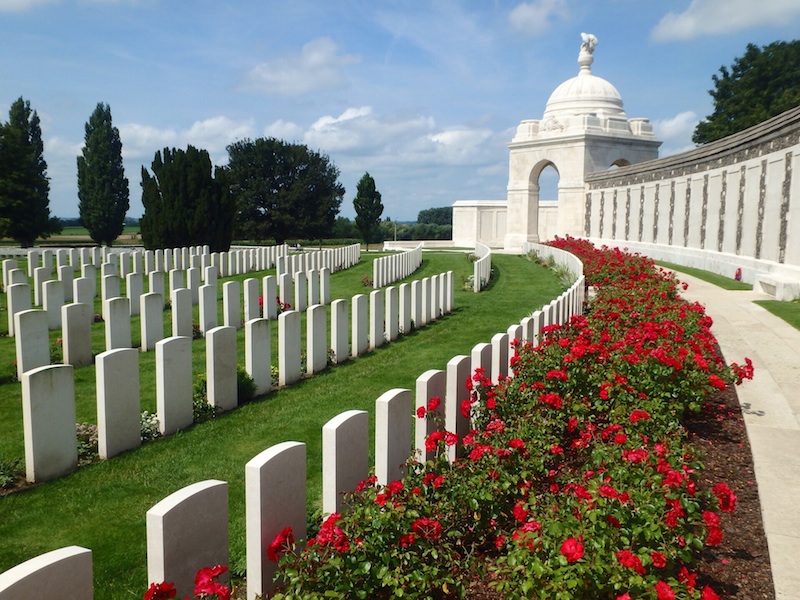 It took some time to register, but as an e-bike rider I am no longer in a minority of cyclists, I am now just one of the many e-bike riders.
Not yet a majority, but a significant minority (and the variety of e-bikes has to be seen to be believed!) Every bike shop, and there are many, offers e-bikes for sale.
And at last, I have found a place where lycra clad athletes on carbon fibre road bikes accept e-bikes as 'real' bikes… in short, e-bikes here are just bikes, nothing different or exceptional, and everyone here rides a bike – and why wouldn't you with a bike infrastructure that we can only dream of.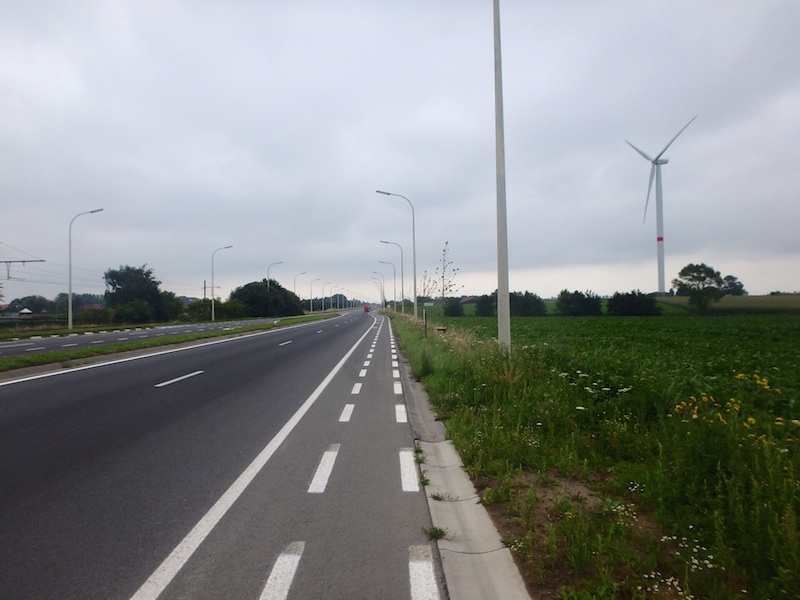 My adventure is nearing it's end. It's almost time to go home and having decided that I like my bike so much that I want to take it home with me – originally I planned to sell the bike before returning home – I have found the Achilles Heel of touring with an e-bike. Flying.
Now bikes and planes have never gone well together, it's always been a hassle to get your bike aboard a plane but it appears that an e-bike takes the problem to a whole other level.
The 'bike policy' of some airlines simply say 'no electric bikes', others prohibit bikes 'with motors', others are silent about types of bikes; well, tandems and recumbents are almost always unwanted by airlines. They rely on 'prohibited articles' regulations and the lithium batteries such as most e-bikes have are a prohibited item and extrapolate from that and they won't fly e-bikes (even without the battery, go figure!)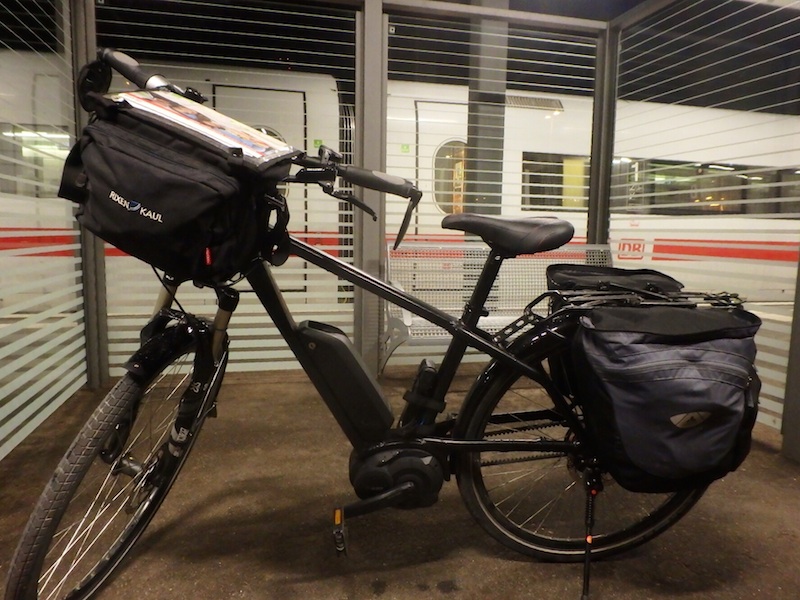 A very nice young man – who asked that his airline not be identified – commented that the current attitude of airlines to e-bikes is rather undermined by the fact that all airlines carry lithium battery powered wheelchairs with few or no special conditions.
Anyway, I have neither the time nor the energy to fight airlines, so I have turned to freight consolidators, where some of the same issues arise – the lithium battery for example – but at least they are willing to work with me to find a solution. At present, looks like sea freight to get the bike from London to Sydney.
Of course I still have to get to London don't I? As something of a 'gift' to myself, I am about to join a boat – bike cruise from Bruges to Amsterdam, combining the luxury of a cruise with the joys of cycling, it's about as easy as bike touring gets, and I'm very much looking forward to it!
From Amsterdam, unfortunately, it will need to be a reasonably hasty departure by ferry to London, where of course, I'll have to pick up the threads of the 'getting the bike home' saga….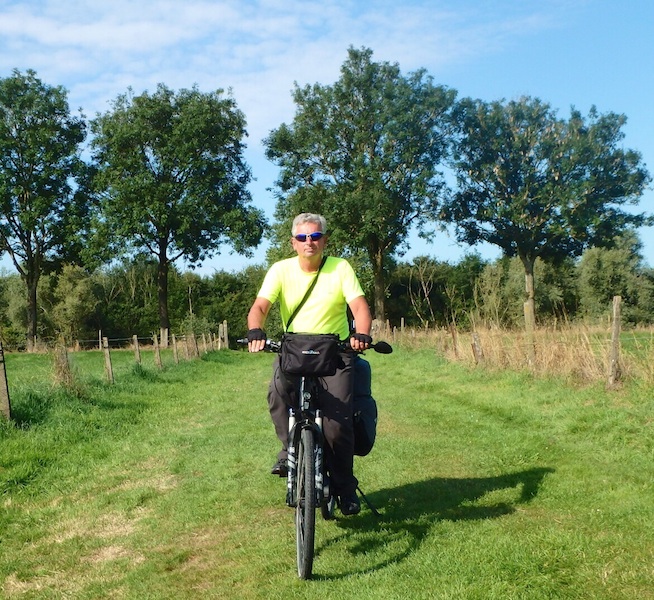 Thanks to Grant Walter for sharing his e-bike adventures! Make sure you checkout Part 1, Part 2, and Part 3.
Checkout some of these other e-bike touring stories:
Electric Bike Touring: 3,300 Miles from Seattle WA to Washington D.C. on a Pedego Interceptor
Electric Bike Touring: 80 Year Old to Ride 2,500 Miles on an Easy Motion NEO Jet!
Electric Bike Touring in Croatia, Austria, & Italy's Dolomites
E-Biking to the Grand Canyon with the Ride the Future Tour Crew! [VIDEO]
Tour de Mongolia – A Solar Powered Electric Bike Tour! Lots of Pictures.
Electric Bike Tour In The Nepalese Himalaya!
Iceland Challenge Short Film: Electric Bike Touring in Iceland! [VIDEO]
An Electric Bike Tour Across the USA!
Are you interested in e-bike touring? Where would you like to ride?
Please leave your comments in the section below.
Thanks!
-Pete
P.S. Don't forget to join the Electric Bike Report community for updates from the electric bike world, plus ebike riding and maintenance tips!
Reader Interactions