Raleigh, Haibike, IZIP, & Yuba to Exhibit at Electric Bike Expo Events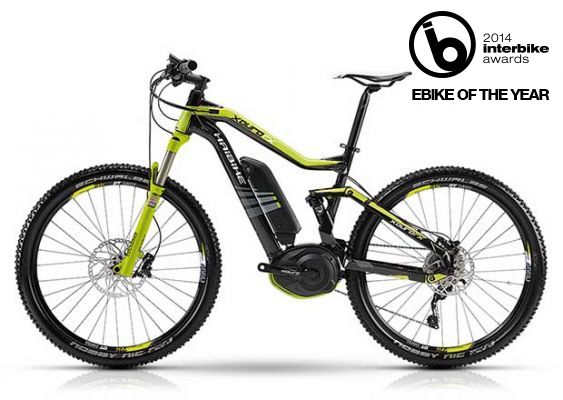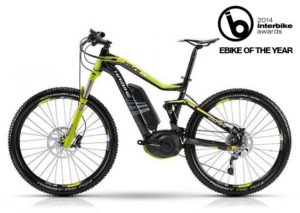 Raleigh, Haibike, IZIP, and Yuba have all signed on to demo their electric bikes at the 2016 Electric Bike Expo multi city e-bike test track events.
The Expo is a 6 city series that offers free electric bike test rides on a track with a hill structure and various terrain features to allow riders to test a number of different electric bikes.
This group of e-bikes from Raleigh, Haibike, IZIP, and Yuba offer a wide variety of electric bike types for people to test ride: commuter, urban sport, beach cruiser, touring, fat, mountain bike, road bike, and cargo bike.
In addition, this range of electric bikes will have both hub drive and mid drive types of motors for riders to compare.
Here is a look at some of the bikes that will be available.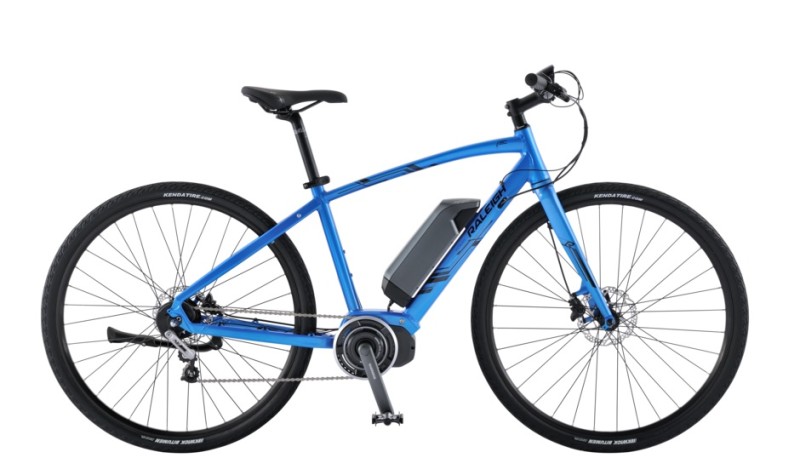 The Raleigh Misceo iE was the first electric bike in the U.S. with the Shimano STePS mid drive system. Here's a link to some of the new Raleigh electric bikes. Raleigh has a lot of city, sport style e-bikes along with a mountain e-bike.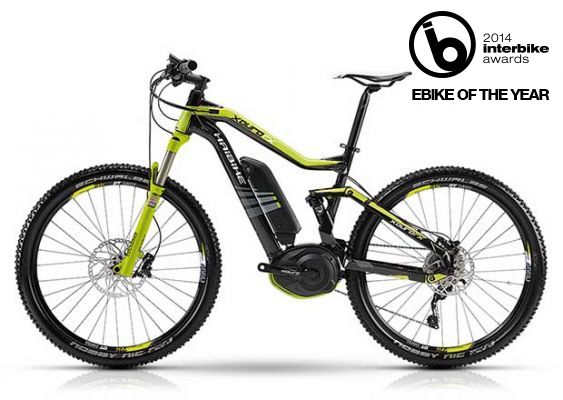 Haibike has a substantial line of electric mountain bikes along with road bikes and touring/commuting bikes.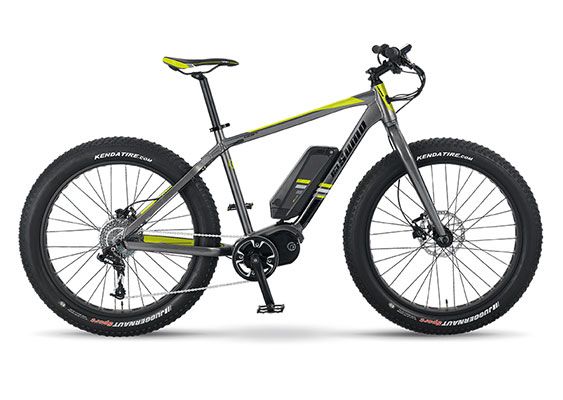 IZIP has a wide range of commuter, beach cruiser, cargo, folding, mountain and fat e-bikes.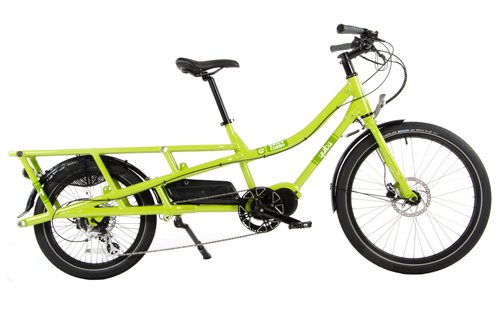 The Yuba Spicy Curry is a sturdy e-cargo bike with the Currie Electro Drive system. Here is a closer look at the new Yuba Spicy Curry.
I had a chance to catch up with Larry Pizzi who is the President of Currie Technologies and also the Senior Vice President of Sales and Marketing at Accell North America.
With all of that, he is responsible for the following electric bike brands in North America: Raleigh, Haibike, Diamondback, Lapierre, eFlow and IZIP. Currie Technologies works with Yuba Bicycles on the e-bike drive system and distribution of their Spicy Curry e-cargo bike.
Pete: Why is it important for Raleigh, IZIP, Haibike, and Yuba to be part of the Electric Bike Expo?
Larry: Being involved with the Electric Bike Expo creates a wonderful opportunity to get more people to experience how wonderful our range of eBikes ride. With our advanced drive systems from Bosch, Shimano STePS and our Currie Electro-Drive systems, the pedal-assist experience and ride feel has never been better. It's something that words cannot easily describe, but with a demo test ride experience as the Electric Bike Expo offers, people will experience for themselves how easy and fun these bikes are to ride.
Pete: The wide variety of e-bikes from the brands that you manage is impressive. Could you give us the highlights of each brand so that people can get an idea of what kinds of bikes they can expect to test ride?
Larry: Raleigh Electric Bikes offer a range of pedal-assist eBikes that feature three models that deploy the all-new Shimano STePS drive system. The Detour iE, which is a perfect city styled bike, the Misceo Sport iE, a fully equipped urban trekking model and the Misceo iE, and urban sport model with easy to use electronic shifting. The other models in the range include the Sprite iE, a low-step recreational model, the Route iE and the Sprint iE, both high speed pedal-assist models and the Tekoa iE, a trail bike thats perfect for dirt, gravel or rough urban roads, all featuring our Electro-Drive systems.
IZIP eBikes offer a wide range of eBikes for virtually every purpose. With a complete range of trail bikes, including the Sumo fat tire model and our Peak and Peak DS, a hard-tail and full suspension models, all well suited for varied terrain. And a range of recreational models, including the new Vibe+ and our famous Zuma cruisers. Additionally we have the new Path+ which uses the Shimano STePS drive system and the Metro, a short tail cargo bike with integrated rack and basket. And we can't leave off our popular high speed pedal assist models, the Dash and the all new Pro-Tour.
Haibike ePerformance models are as the name suggest, all performance oriented eBikes. The Xduro range offers Bosch performance drives on a complete range of models and coming this Fall to the US for the first time and exclusive range of Sduro models using the Yamaha drive system. Awesome bikes that you need to ride to understand.
Pete: Can you give us any insight into the new 2016 e-bikes that will be available for test ride at the Expo events?
Larry: We are really excited about all of our new and updated models for 2016. Every bike in the Raleigh, IZIP and Haibike range get great feature updates  or redesigns and they are better then ever! With Shimano STePS, two new Electro-Drive systems, Bosch performance and Yamaha systems in our offering, we have the right bikes for every rider. I believe that we will have the best value offering across our product range, regardless of brand. But come to the Expo events and experience them for yourself. And let's not forget the Spicy Curry, long tail cargo bike, we have co-developed with Yuba, the leading cargo bike company in the US. You have got to experience the spice!
I also had a chance to catch up with Ken Miner who is the director of sales for Haibike USA and he can tell us more about what we can expect to see from Haibike.
Pete: Ken could you tell us more about Haibike's background in electric bikes?
Ken: Haibike gets it's roots from the Winora Group based in Schweinfurt, Germany.  They have been in the bike business for over four generations.  The ePerformance Haibike originally debuted at Eurobike in 2010 and in the US in 2014.  We have pioneered innovative design features such as rotating the mid-drive motor to fit within the bikes frame.  Performance is in our DNA, and we are committed to high-end, quality products for any riding surface.  I think that is one of the reasons we won e-bike of the year at the 2014 Interbike show and have been nominated again this year.
Pete: What types of Haibike's can we look forward to seeing and riding at the Expo events?
Ken: We will be bringing our full line up!  Our pavement bikes will be available along with our mountain bike line-up.  From hardtails, to enduros to fatbikes.  We have one of the most complete line-ups and are excited to be able to expose our brand to more people through the efforts of the Expo's staff and management.
Pete: Can you tell us about some of the new 2016 models that will be available at the Expo?
Ken: We are putting the final touches on the 2016 line, so there are a few things that I can't mention yet, but you will see a cleaner and better integrated motor, additions to wheel size like 27.5+, and some women specific models.  It will be a very complete offering for 2016.
The schedule and locations for the Expo is:
January: Tempe/Scottsdale, AZ. In conjunction with the 2016 IBD Summit
February: San Diego, CA
March: Austin, TX. Adjacent to the SXSW (South by Southwest) entrepreneurial conference and festival
April: Mountain View, CA: In the heart of Silicon Valley adjacent to Google, Facebook, LinkedIn, and many other corporate headquarters
May: Portland, OR: In conjunction with Portland Bike Month.
June: Denver, CO
There are only 15 exhibitor spots available for each Expo event and the spots are filling up quickly.
Stay tuned for more news on sponsor and exhibitors that will be a part of the Electric Bike Expo. For instance Felt Electric, Tempo Electric Bikes, and A2B have also just signed on to demo their e-bikes at the Expo! And there are additional announcements coming soon…..
-Pete
P.S. Don't forget to join the Electric Bike Report community for updates from the electric bike world, plus ebike riding and maintenance tips!
Reader Interactions