Electric Bike Touring to Eurobike [VIDEO]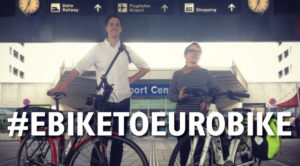 Brett Thurber and Karen Wiener from The New Wheel electric bike shop decided to add a little adventure to their trek to the Eurobike international bicycle trade show this year!
They recently completed an e-bike tour from Zurich, Switzerland to Friedrichshafen, Germany where Eurobike is held.
To give you an idea of this tour, here is a time lapse video capturing part of their trip that included 55 miles and 5,000 feet of climbing: 
Felt Electric Bikes supplied them with Bosch equipped SPORTe electric bikes for the tour.  Felt is a brand that Brett and Karen sell at their electric bike store in San Francisco, CA.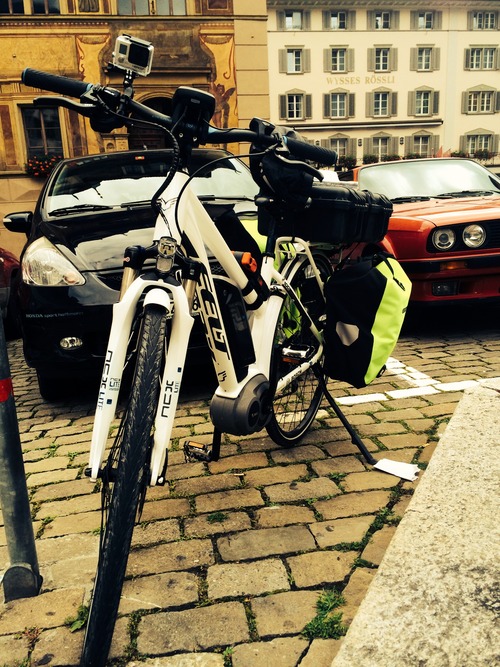 Brett and Karen followed some of the strenuous Alpine Panorama Route, which looks and sounds awesome!
This strenuous route put their Bosch equipped Felt e-bikes to the test.  At one lunch stop in the Alps they recharged their batteries and recharged themselves with a hearty Swiss meal of pork, cheese, soup and salad.
Along the way they toured the Swiss Army Knife factory, smelled and rode by the Lindt chocolate factory, sampled Swiss "nachos" and a multitude of fried food.
Enjoy this picture tour of their e-bike adventure: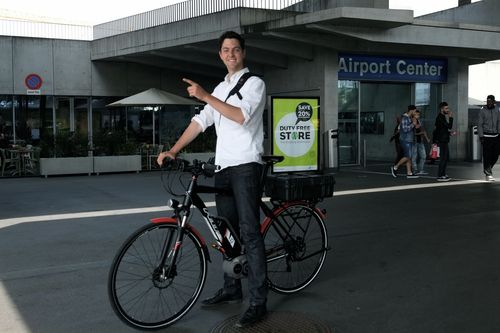 Brett is ready to roll!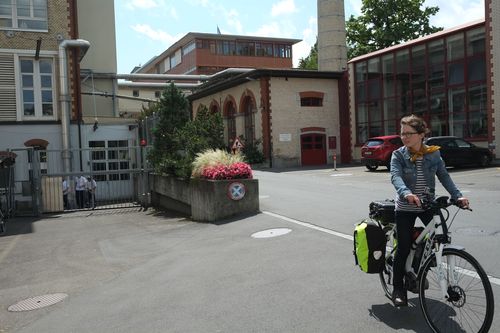 Karen and her fully loaded Felt SPORTe.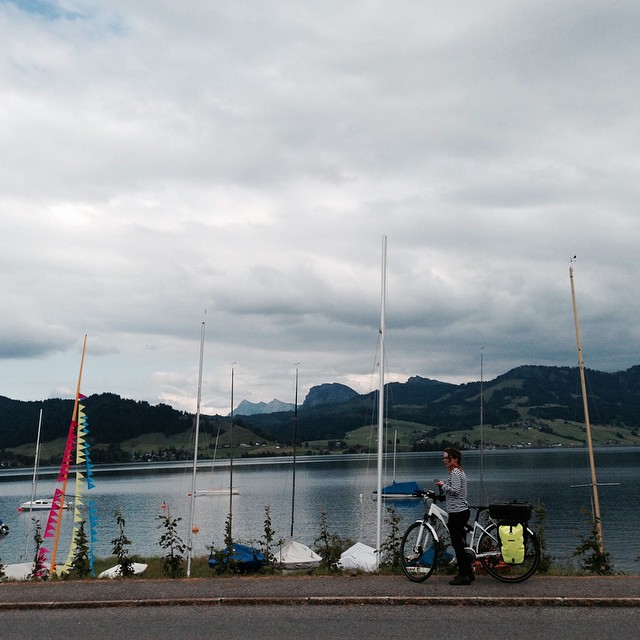 So many photo ops.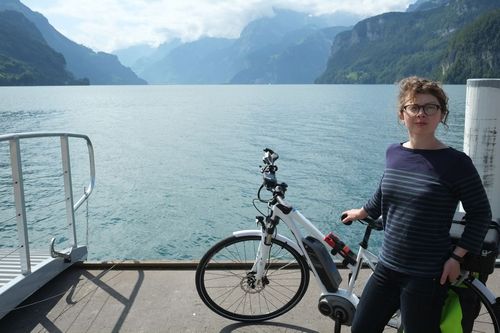 What an amazing boat / e-bike ride!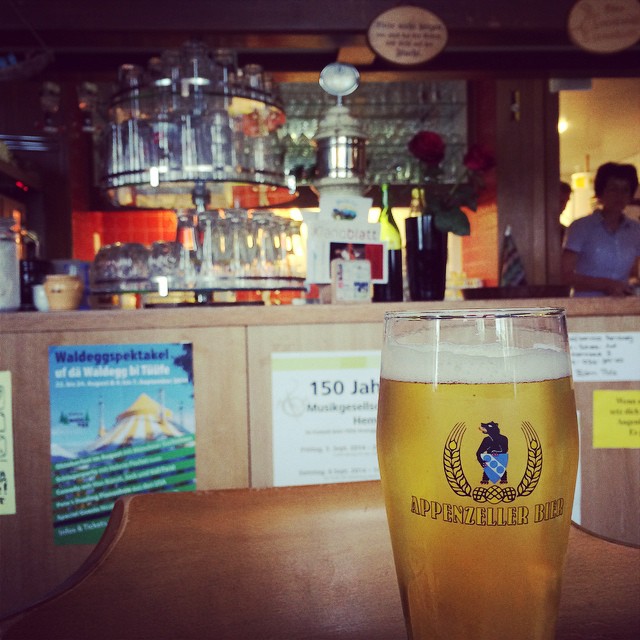 Post ride recharge refreshment.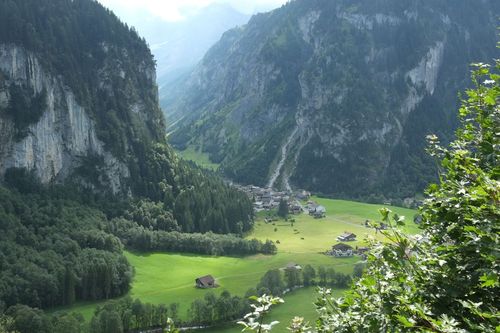 Amazing mountains and views!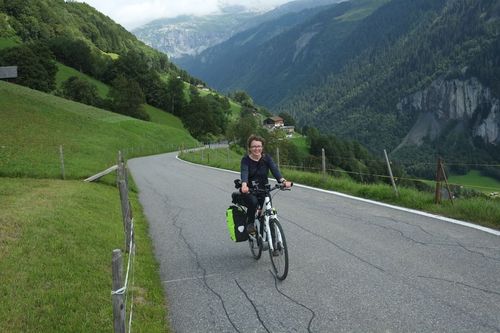 Karen crushing the climb on her Felt SPORTe.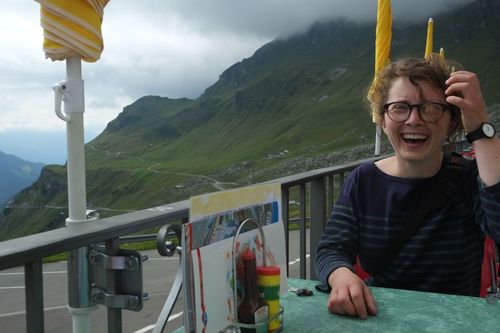 Karen enjoying a laugh after a climb in the alps!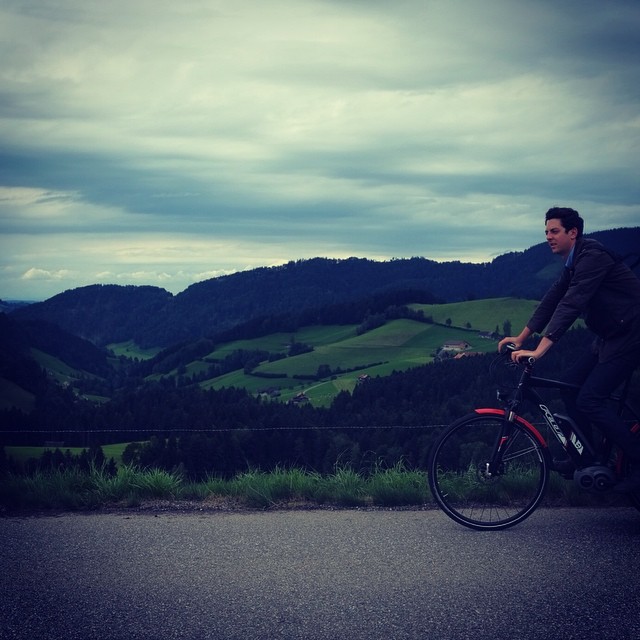 Brett on route to Lake Constance.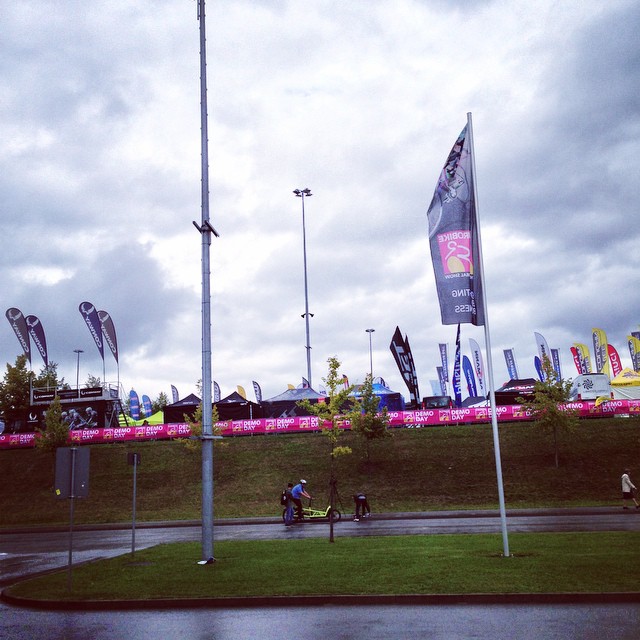 And the arrival at Eurobike.
For full details of Brett and Karen's trip, checkout The New Wheel Blog.
Stay tuned for more Eurobike coverage!
Checkout some of these other e-bike touring stories:
Electric Bike Touring: 3,300 Miles from Seattle WA to Washington D.C. on a Pedego Interceptor
Electric Bike Touring: 80 Year Old to Ride 2,500 Miles on an Easy Motion NEO Jet!
Electric Bike Touring in Croatia, Austria, & Italy's Dolomites
E-Biking to the Grand Canyon with the Ride the Future Tour Crew! [VIDEO]
Tour de Mongolia – A Solar Powered Electric Bike Tour! Lots of Pictures.
Electric Bike Tour In The Nepalese Himalaya!
Iceland Challenge Short Film: Electric Bike Touring in Iceland! [VIDEO]
An Electric Bike Tour Across the USA!
Are you interested in e-bike touring? Where would you like to ride?
Please leave your comments in the section below.
Thanks!
-Pete
P.S. Don't forget to join the Electric Bike Report community for updates from the electric bike world, plus ebike riding and maintenance tips!
Reader Interactions