The Comparison of e-Bike Cycle Touring Destinations in Europe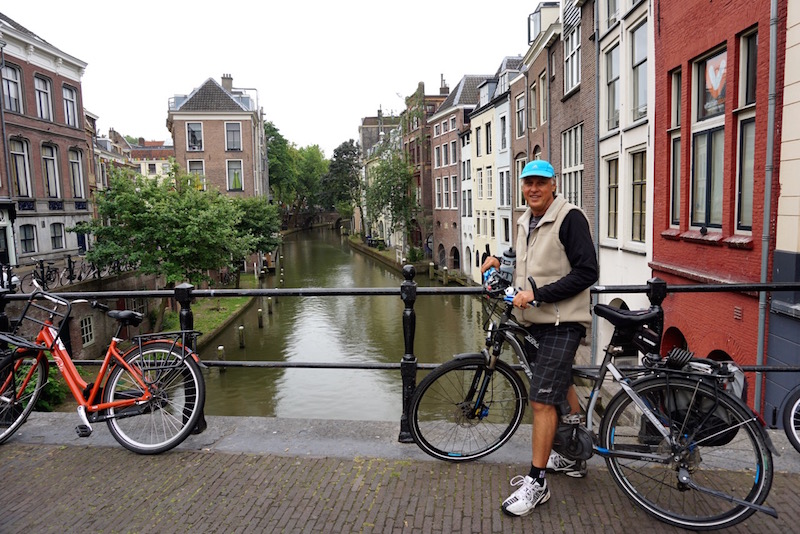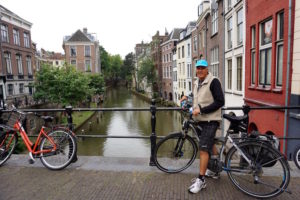 By Gary Corbett.
Given the history and diverse terrain of cycle touring destinations in much of mainland Europe, is it possible to make fair comparisons between countries?
That is the question the e–Bike Cycle Tourists have been contemplating in recent times after 11 weeks of e-biking through some amazingly beautiful areas in the UK, France, Germany, Switzerland, Austria, Belgium and now Holland.
Clearly the only fair answer is a definitive "no", but nonetheless it is still extremely difficult not to make comparisons.
As such is the Loire River in France really any more spectacular than Germany's Rhine (the Waal in Holland), the Mosel in France and Germany, the Thames in the UK or the Danube in Austria?
Or are the castles of France better than those in England, Germany, Holland or Austria?
And what about the best scenery to be found, now there is a topic where just about everybody you speak to has a different opinion.
As professional tourists, as we currently are as we continue to cycle towards a new world long distance e-bike record, we believe we are in somewhat of a unique position to speak on the subject.
And our verdict? … everywhere is winner.
The rolling hills of Devon in southwest England were stunning, Brittany in the north of France was just as alluring, the Loire in France mesmerized us, the Alsace wine region in France had us searching for suitable adjectives, Lake Constance that borders Germany, Switzerland and Austria were delightful, the Rhine River from Mainz to Koblenz was majestic, the Mosel River and its vast vineyards were amazing and the charming villages and hospitality we found in Belgium were memorable indeed.
But what about Holland where we are currently e-biking?
To be fair given the terrain is completely flat, the scenery is not as spectacular as elsewhere, but in no way is that to be construed as a negative – just the opposite, actually.
Such is the beauty of The Netherlands and the quality of the country's cycling infrastructure, that we have given ourselves nearly four weeks to see and do as much as possible.
After all when you can cycle all day in a country where bicycles take precedence over cars why wouldn't you make the most of the opportunity?
It is also the country of Rachel's heritage as her parents Evert and Rene immigrated to Australia from Holland in 1955.
Dykes are a feature of the landscape in Holland
Given all of the above, our plan is to circumnavigate the country starting from Maastricht in the south and ending up in Amsterdam in early August.
As we have very quickly discovered there is much, much more to Holland than a country in love with the bicycle – it really is true that people here grow up on a bicycle – because there is just so much to see.
From windmills to traditional cheese making regions and tulip farms there are more than enough iconic sights to be seen.
Throw in historic villages, picture postcard canals and landscapes, the Dutch obsession with having everything "just right" and there is something to see at every turn of the cycle path.
So no matter what you do don't think flat is boring, Holland has everything and in some cases more than the rest of Europe.
Thanks to Gary Corbett for this update from their electric bike tour!
Now, checkout some of these other e-bike touring stories:
World record attempt for longest electric bike trip – nearly 10,000 miles!
European Electric Bike Tour: Not All Who Wander Are Lost – Part 1
Electric Bike Touring to Eurobike [VIDEO]
Electric Bike Touring: 3,300 Miles from Seattle WA to Washington D.C. on a Pedego Interceptor
Electric Bike Touring: 80 Year Old to Ride 2,500 Miles on an Easy Motion NEO Jet!
Electric Bike Touring in Croatia, Austria, & Italy's Dolomites
E-Biking to the Grand Canyon with the Ride the Future Tour Crew! [VIDEO]
Tour de Mongolia – A Solar Powered Electric Bike Tour! Lots of Pictures.
Electric Bike Tour In The Nepalese Himalaya!
Iceland Challenge Short Film: Electric Bike Touring in Iceland! [VIDEO]
An Electric Bike Tour Across the USA!
Are you interested in e-bike touring? Where would you like to ride?
Please leave your comments in the section below.
P.S. Don't forget to join the Electric Bike Report community for updates from the electric bike world, plus ebike riding and maintenance tips!
Reader Interactions