E-Bike Touring & Breathtaking Scenery in France's Loire Valley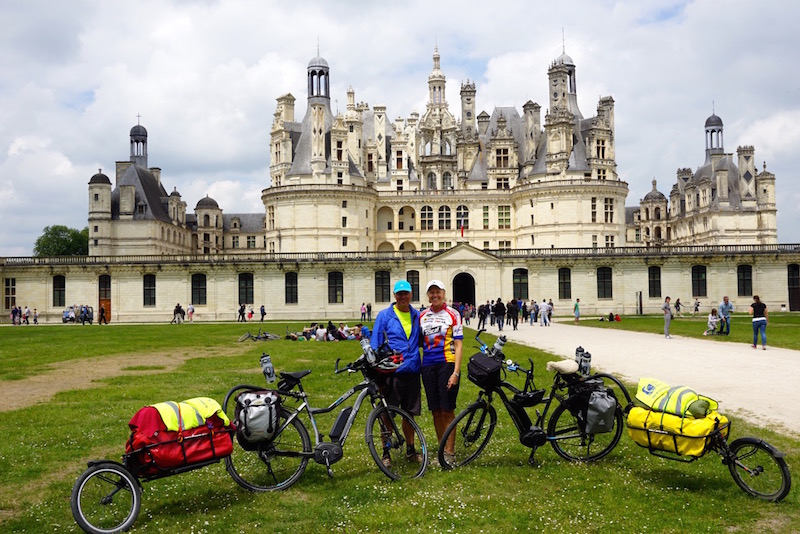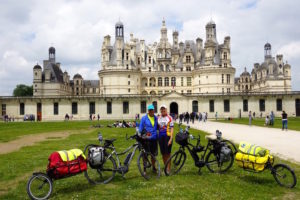 By Gary Corbett.
After one month and 2,135 kilometres of cycling, the e-Bike Cycle Tourists have arrived in Sully-sur-Loire in the Loire Valley in central France for a day of rest and to take stock of everything that has happened over the preceding few weeks.
And what a ride it has been so far – particularly since we arrived in Nantes on the mighty Loire River on May 15.
Basically there is no other way to describe everything we have seen and experienced as we have cycled along the Loire over the past 12 days other than sensory overload.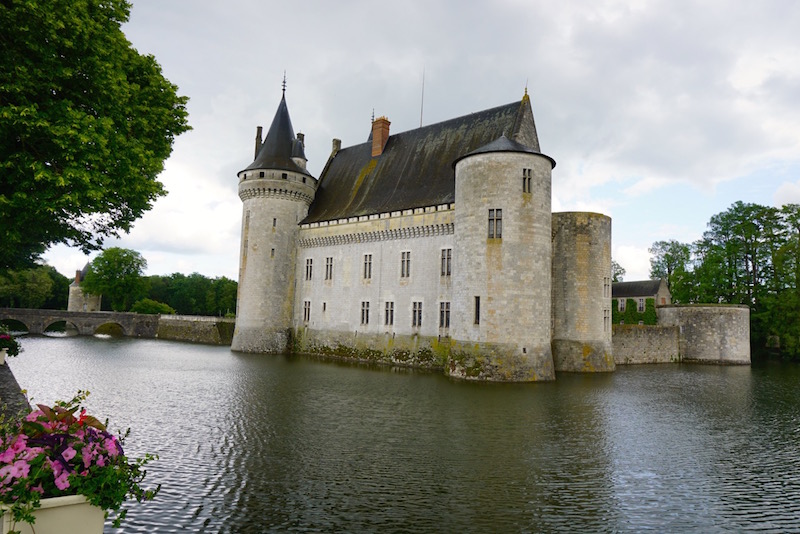 After all how many beautiful sceneries, amazing historical sights and stunning landscapes is it possible to see on a daily basis and still be able to take in everything that you have seen?
That is the question we have been asking ourselves as we have cycled to historical chateau to historical chateau, through seemingly never ending picturesque villages while constantly marvelling at the natural beauty of the Loire River itself.
It may be a well worn cliché, but there is literally a picture opportunity at every turn of the EuroVelo 6 cycle track that we are faithfully following.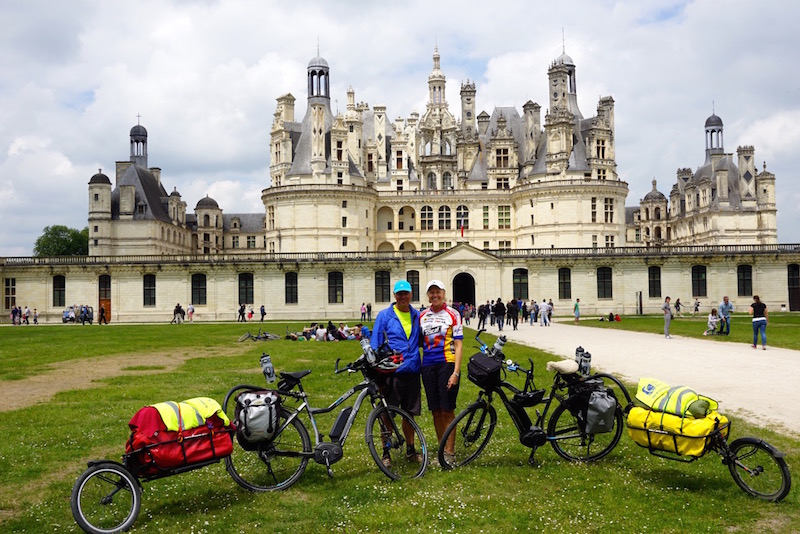 An amazing piece of cycling infrastructure, EuroVelo 6 not only follows the Loire River, but takes cycle tourists to a selection of the best Chateaus, historical sites and beautiful cities and villages along the way.
Unlike EuroVelo 1 from Bristol to Plymouth in the UK and later from Roscoff to Nantes in France which was, to be honest, no more than a bumpy track for much of the way, EuroVelo 6 in contrast is a super highway.
In places the surface of the track is better than 99 per cent of the roads we have cycled on and the signage – except for one of two exceptions – has been exceptional. The result is that you can cover large distances with relative ease secure in the knowledge that you won't get hopelessly lost as we did on too many occasions on EuroVelos 2 and 1 from the time we left London on April 23.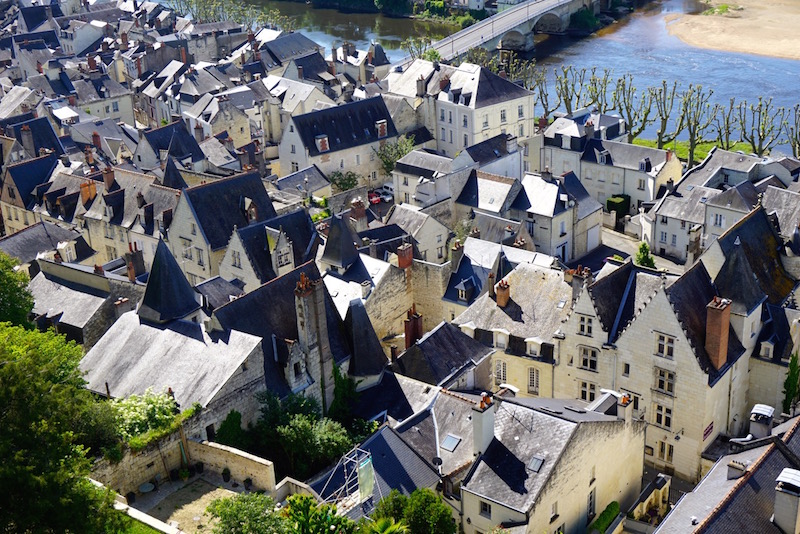 The result of having such impressive cycling infrastructure in such a beautiful part of France is clear to see – cycle tourists in their thousands.
From local French families to hardcore cyclists on around the world expeditions we have seen and met them all on EuroVelo 6.
Whereas on EuroVelos 2 and 1 it was somewhat of a novelty to meet other long distance cycle tourists, on this part of EuroVelo 6 – which goes all the way from the Atlantic to the Black Sea – they are everywhere.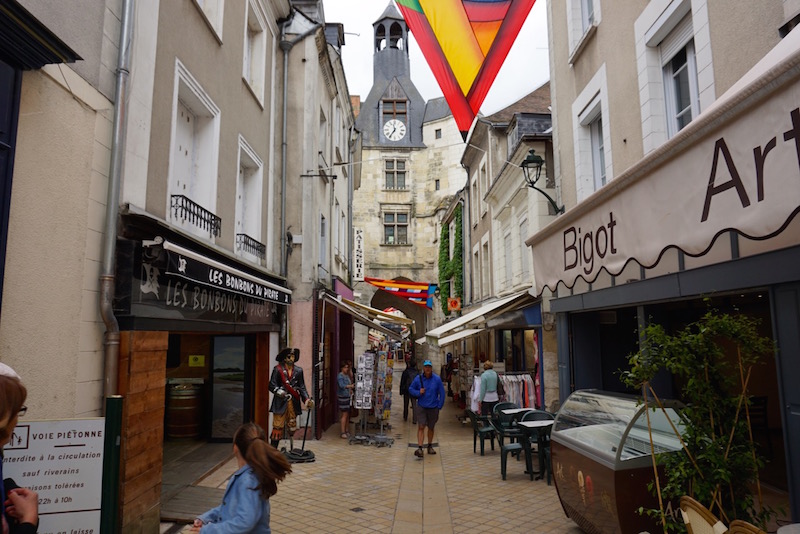 And without exception everyone we have met along the way has been just as glowing in their praise of the quality of the cycling infrastructure as we have.
It has also been a good opportunity for us to have an up close look at the latest in cycle touring fashion. Long gone, it seems, are the days when people grabbed an old bike, a sleeping bag and a tent and headed off on cycle trips of a week, month or even years.
The way to go these days is matching his and hers outfits in a wide range of eye-catching colours, with the bikes used ranging from tandems and recumbents towing trailers to custom fitted traditional touring bikes resplendent with colourful panniers.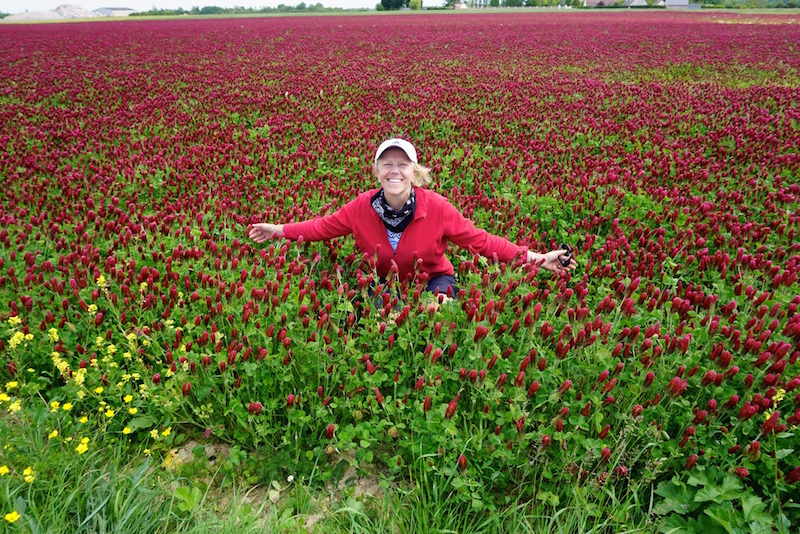 What has been extremely interesting as far as we have been concerned is that we are yet to meet anyone completing a long distance cycle tour – as we are – on e-bikes.
While e-bikes are to be seen everywhere, the idea that they can be successfully used to complete long distance cycle tours appears to still catch on.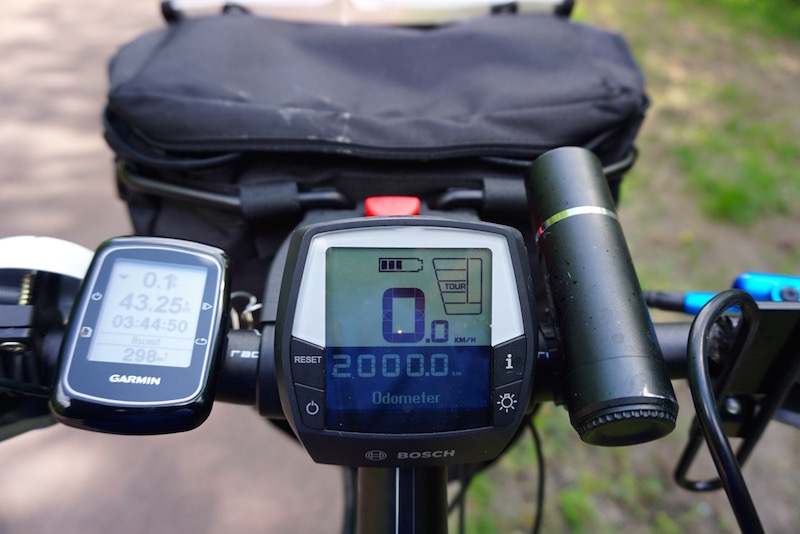 As a result we feel as though we are ambassadors for the e-bike industry as we enthusiastically tell people about our trip and the possibilities e-bikes open up for long distance cycle touring.
Such has been the enthusiasm that many people have had for our attempt to set a new world e-bike long distance record – and the potential of e-bikes as a touring mode of transport – that we are confident there will be many new sales of e-bikes over coming months.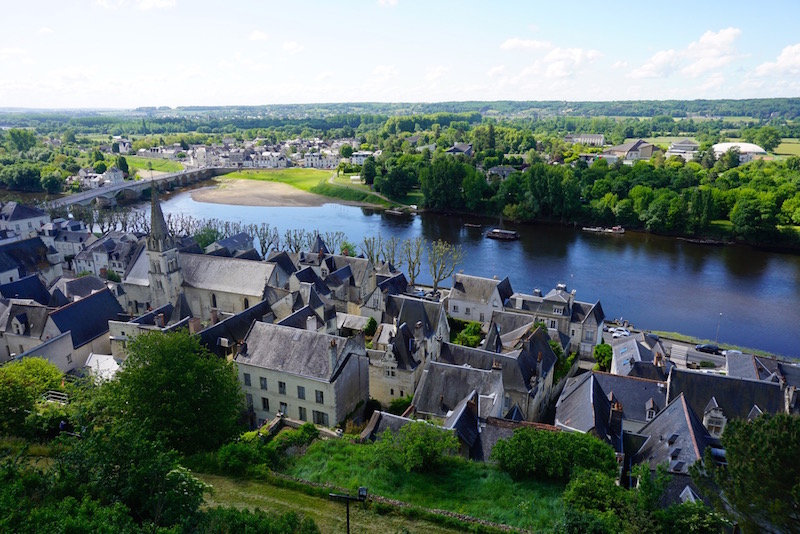 Anyway, with our chateau exploring days now behind us, our aim is to cycle on to Switzerland before heading further along EuroVelo 6 to Vienna along the mighty Danube River.
From there we will head to Holland before returning to the UK to cycle from England to Scotland and Ireland.
Bring it on!
Thanks to Gary Corbett for this update from their electric bike tour!
Now, checkout some of these other e-bike touring stories:
World record attempt for longest electric bike trip – nearly 10,000 miles!
European Electric Bike Tour: Not All Who Wander Are Lost – Part 1
Electric Bike Touring to Eurobike [VIDEO]
Electric Bike Touring: 3,300 Miles from Seattle WA to Washington D.C. on a Pedego Interceptor
Electric Bike Touring: 80 Year Old to Ride 2,500 Miles on an Easy Motion NEO Jet!
Electric Bike Touring in Croatia, Austria, & Italy's Dolomites
E-Biking to the Grand Canyon with the Ride the Future Tour Crew! [VIDEO]
Tour de Mongolia – A Solar Powered Electric Bike Tour! Lots of Pictures.
Electric Bike Tour In The Nepalese Himalaya!
Iceland Challenge Short Film: Electric Bike Touring in Iceland! [VIDEO]
An Electric Bike Tour Across the USA!
Are you interested in e-bike touring? Where would you like to ride?
Please leave your comments in the section below.
P.S. Don't forget to join the Electric Bike Report community for updates from the electric bike world, plus ebike riding and maintenance tips!
Reader Interactions