In this short film of the Iceland Challenge, the crew from Pedelec Adventures shows off the amazing beauty of Iceland and their adventures on eFlow electric bikes.  Also, the outtakes at the end of the film are pretty funny!
There is a full documentary film (23 minutes) that will be shown at trade shows, film festivals and other events.
Here is a video of the 4,000 km route that they covered in 4 weeks:
The team included Susanne Brüsch, Ondra Veltrusky, Uwe Schlemender, Andreas Gutmann.  Find out more about the team here.
And here is more information on the eFlow electric bikes that they rode in Iceland.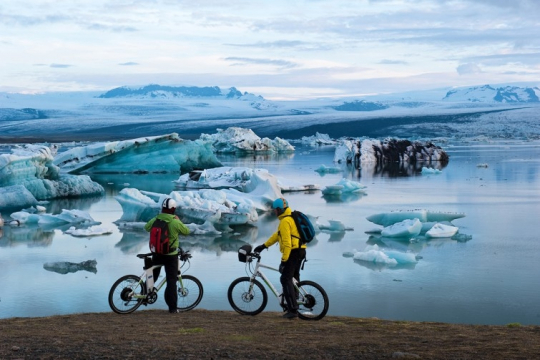 P.S. Don't forget to join the Electric Bike Report community for updates from the electric bike world, plus ebike riding and maintenance tips!