European Electric Bike Tour: Not All Who Wander Are Lost – Part 1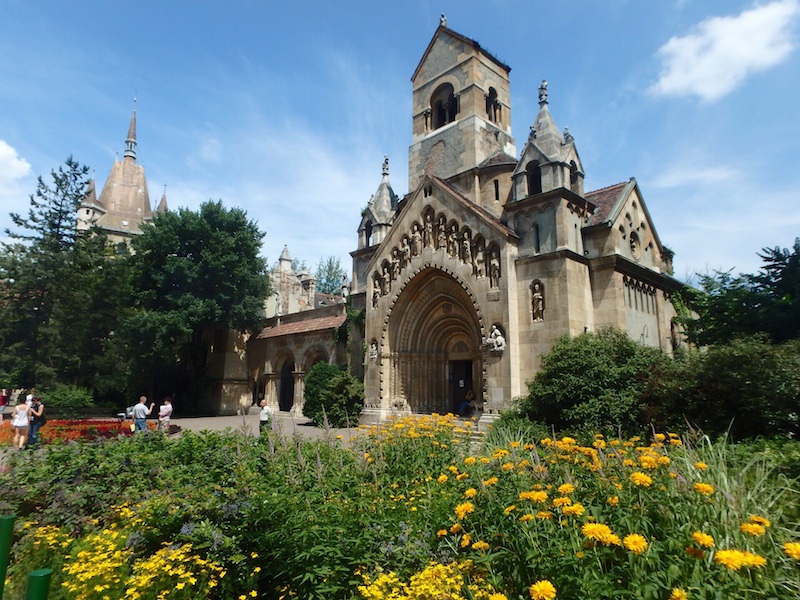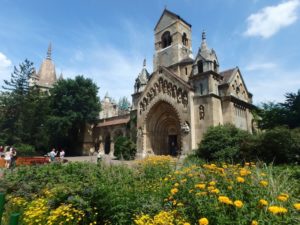 This is a guest post from Grant Walter who is currently touring Europe on his electric bike.
My idea of a good vacation is to take my bike somewhere different for a month or so and ride, mostly solo, mostly unsupported.
Over the years I've taken my bike all over the world, but it's becoming harder and harder to take a bike on a plane and as I'm an Australian, there's no viable alternative to flying.
Now that I've retired from full-time work I have more time to enjoy bike touring but also less reason to incur the stress involved in flying with a bike, so this time, I left my bike at home and bought a new bike when I arrived in Europe.
While I've been riding a recumbent trike for many years, after talking to people in the (relatively small) e-bike community in Sydney, and seeing so many e-bikes during a previous long distance tour in Europe (the amazing Euro Velo 6 that runs from the Atlantic to the Black Sea), I decided to buy an e-bike.
I opted for a Riese & Muller, blueLABEL Charger.  It has a Bosch mid-drive motor, so called because it's located neither in the front nor rear wheel but in the centre (middle) of the bike and provides assistance only when it senses that I'm actually putting in some effort. There are various operational modes available, each of which provides a higher level of assistance, up to 250% of my effort.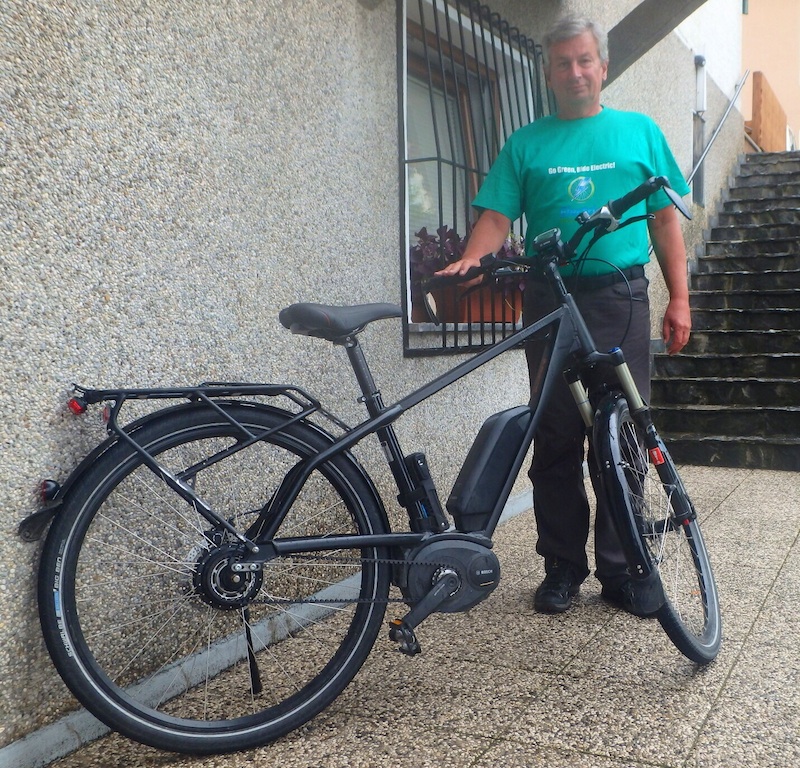 I opted for a Gates carbon belt rather than a traditional chain, said to be more efficient but it's a contentious issue, for me, it's cleaner – important when I seem to have to lift the bike so often, up onto a train, up stairs – yes, stairs on cycle paths are very common!
I also opted for hub gears rather than derailleur gears. I've had a Rohloff hub on my recumbent for a long time and I really like the no-fuss of hub gears so I have a NuVinci continuously variable hub on the Charger, the inner workings of which totally elude me, but it's an intuitive, easy to use gearing system that provides all that I've needed.
Of course, all this comes at an eye-watering cost, but as the saying goes, you get what you pay for, and so I have a very robust, high tech but ultra reliable bike – one less worry on a long ride – that also looks good too.
I started out from Stuttgart, the vagaries of international airfares made this the cheapest destination from Sydney, and fortuitously I found a really good e-bike store in Stuttgart (Stromrad  www.stromrad.com).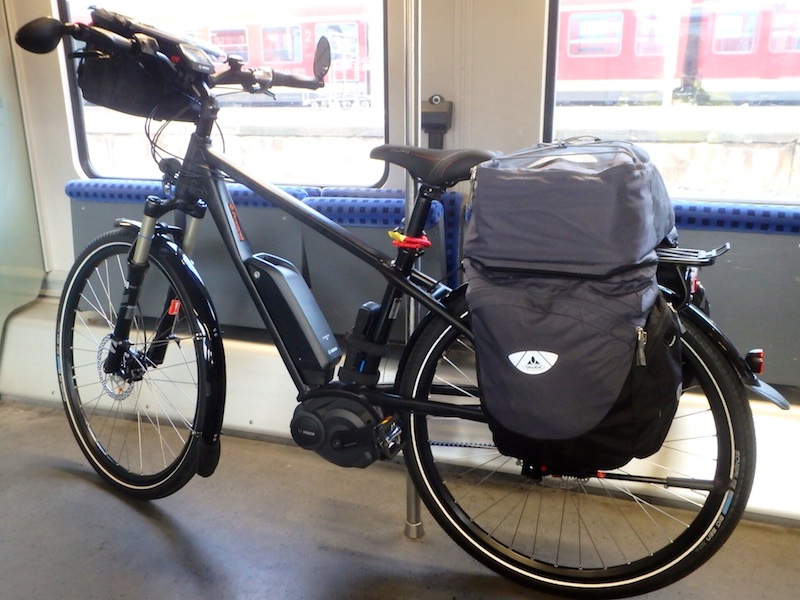 From Stuttgart I rode to Paris, to spend a few days with my brother and then took an overnight train  – ridiculously easy with a fully loaded touring bike – to Berlin to visit my daughter who is working there for a year or so and from Berlin I've ridden to Prague, Vienna, Budapest and I'm now in Zagreb.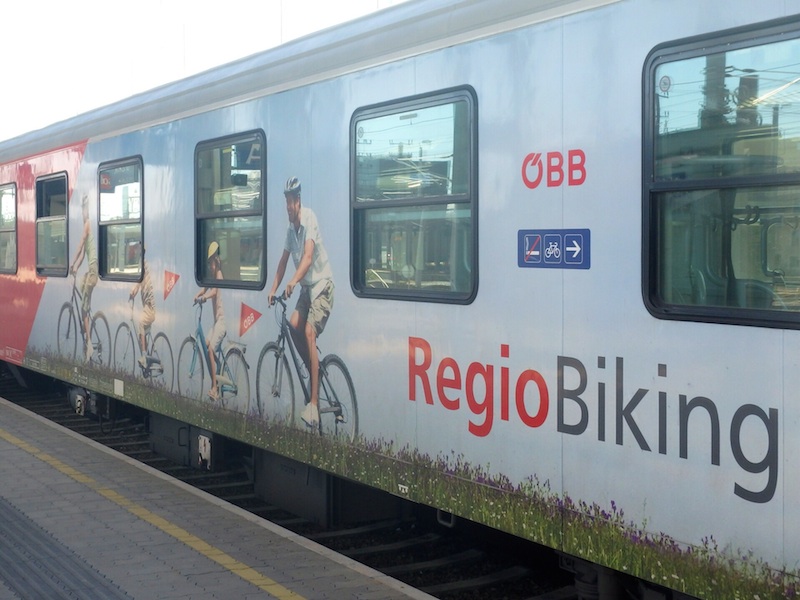 Of course there have been plenty of lovely places in between, Heidelberg, Strasbourg, Dresden, Cesk Kumlov, Lake Balaton and a real gem, Varazdin (in Croatia).
I usually ride 50 – 60 miles each day, taking things easy, stoping for coffee (and, often, cake) and whenever something catches my eye, a market, a church, a monument or whatever.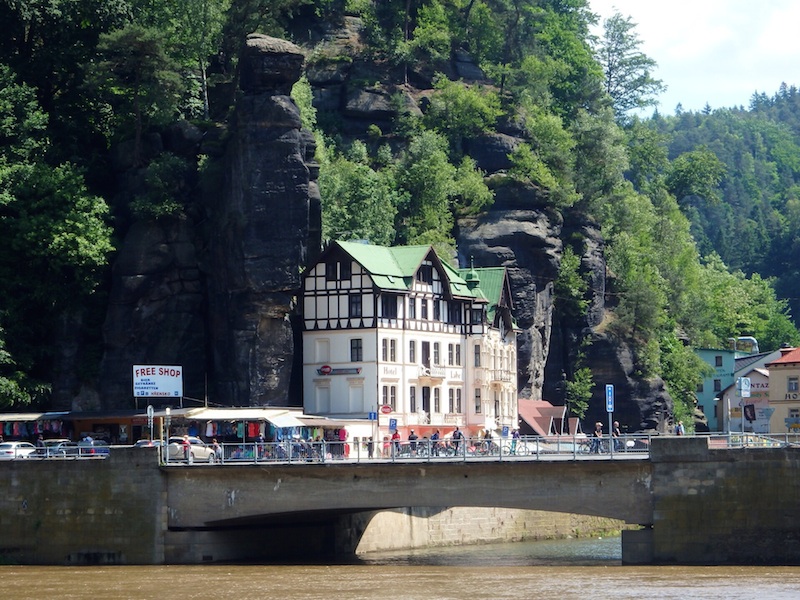 On warmer days I either ride early morning, take a break and continue on in the later afternoon, or simply stop for the day around midday.
I pre-book accommodation only on weekends, especially Sundays when everything is always closed in Europe, so from time to time I have to look around a bit as places are full, but something always turns up – I don't camp.
I belong to Warmshowers, a community of cyclists offering each other a place to stay or even simply advice, it's a great way to meet people and to get an insight into how life ticks in another culture, I've made good use of Warmshowers and had some really positive experiences.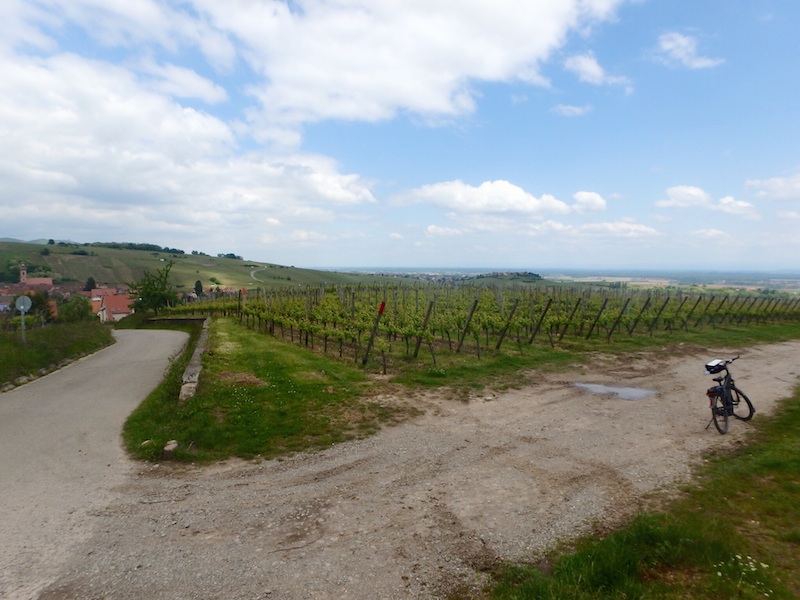 And the bike?  Initially I had some 'range anxiety' – would the battery last the day – but after one or two 60+ mile days and making some (slight) adjustments to my riding style I no longer think about range.
Tho, it must be said, I ride quite a lot with the e-assist turned off, when the country is flat and the riding is easy, why not just use your legs?
In very hilly, mountainous territory, you can use up battery power at a very fast rate, especially if the sensors calculate that you're using the wrong gear.
In short, I've found the e-assist to be most efficient if I just relax – don't push too hard, let the bike do some of the work – it's an assist thing after all.
Where to from Zagreb?   I have to return to Australia at the end of August, from London, so that's where I'll ultimately go, but the route? I really don't know…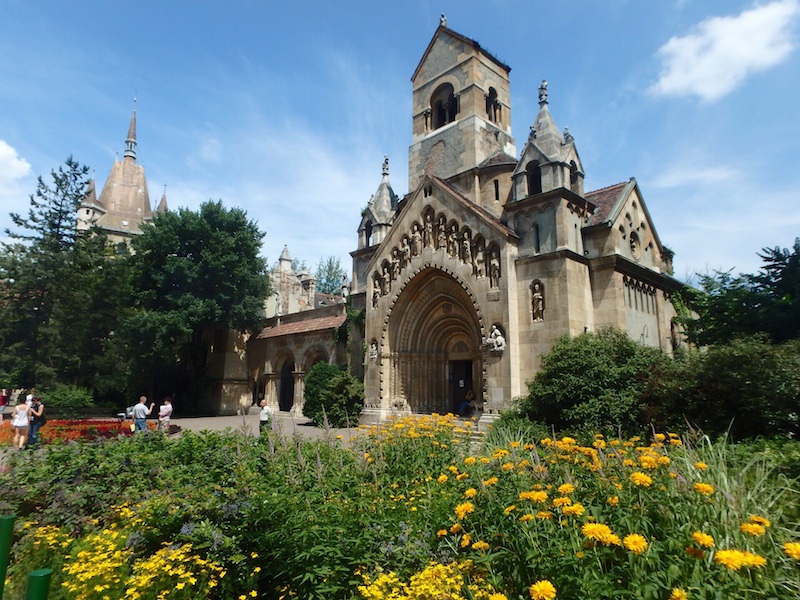 Thanks to Grant Walter for sharing his e-bike adventures!  
Now checkout Part 2: The Perks of Riding an E-Bike.
Checkout some of these other e-bike touring stories:
Electric Bike Touring: 3,300 Miles from Seattle WA to Washington D.C. on a Pedego Interceptor
Electric Bike Touring: 80 Year Old to Ride 2,500 Miles on an Easy Motion NEO Jet!
Electric Bike Touring in Croatia, Austria, & Italy's Dolomites
E-Biking to the Grand Canyon with the Ride the Future Tour Crew! [VIDEO]
Tour de Mongolia – A Solar Powered Electric Bike Tour! Lots of Pictures.
Electric Bike Tour In The Nepalese Himalaya!
Iceland Challenge Short Film: Electric Bike Touring in Iceland! [VIDEO]
An Electric Bike Tour Across the USA!
Are you interested in e-bike touring? Where would you like to ride?
Please leave your comments in the section below.
Thanks!
-Pete
P.S. Don't forget to join the Electric Bike Report community for updates from the electric bike world, plus ebike riding and maintenance tips!
Reader Interactions