Tips for Recovering Your Stolen Electric Bike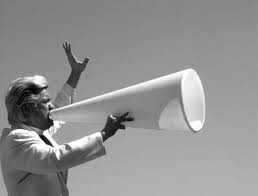 Previously I shared my thoughts on electric bike locks and tips on electric bike security. So what if your electric bike is stolen despite your best efforts to keep it safe and secure?
First of all, that is BIG bummer and I truly feel for you if that has happend, but…….all hope is not lost! In this article I want to share some tips with you on how to recover your stolen e-bike.
Get the word out immediately! Timing is important because the thief may ride your e-bike around town for a few days before they try to sell it to someone.
True story: When I was working at a bike shop my boss's bike was stolen on Friday night from his house. At the Saturday morning meeting he told all of us about it and by the afternoon he had his bike back! The thief just happened to bring the bike into the store because he didn't have a lock to lock it up; how ironic! The police were called and the thief was distracted by my co-workers until they arrived. Moral of the story: getting the word out quickly works and some thieves are not that bright.
Here are some tips for getting the word out about a stolen bike.
Track your e-bike with a GPS transmitter. This is pretty new but if you are on the cutting edge you may have a GPS transmitter on your e-bike and you can track your bike and give the tracking info to your local police. GPS tracking in the Stromer ST2 helped an owner recover their ST2 and 50 other stolen bikes!
Boomerang Cyclotrac is a GPS tracking device and alarm that is mounted to the bike at the water bottle cage. If someone tries to tamper with your bike an alarm will sound and your smartphone will alert you from the Boomerang app and the GPS tracking will show you where your bike is. Here is a video with more info:
BikeTrak is another GPS tracking system in the works "BikeTrak will alert you if your bike moves unexpectedly and track it if stolen. You'll get a link to view your bike's location so that you can watch it on your smartphone or computer. You can send your link to the police and get help tracking down your property!"
Tell the police that your bike was stolen. Give them a description of your bike with the serial number (see the electric bike security article for more info on serial numbers). Also give them a flyer with a picture of your e-bike.
Post flyers around town of your beloved missing e-bike with its unique characteristics. I was able to quickly identify my brothers stolen bike because it had a custom feature on the frame.
Email, Facebook and Tweet your friends about your bike and create an army of stolen bike detectives. Social media is a super effective way of letting a lot of people know about your stolen bike quickly.
Register your e-bike at StolenBicycleRegistry.com so that others who may find your bike can check it's serial number with this online resource.
Check Craigslist and other classified ads in your town to see if the thief is trying to sell your bike. Remember, sometimes thieves are not that smart…..
Check your local pawn shops. These are a likely place for a thief to turn your bike around for a quick buck.
Let your local bike shops know about your bike. Just like my boss's bike was recovered, your bike could be recovered by a bike shop if they know to be on the look out. Talk with some of the employees at your local bike shop(s) and leave a few flyers with them. Post a flyer on their bulletin board so that their customers will know about it too.
Home owners or renters insurance might be an option. If you have this insurance a bicycle is usually covered, but sometimes it may not be worth it. I have heard rumors that making too many claims can really increase your monthly premium, so I recommend checking into this first before making a claim for your e-bike.
I hope that these tips help you in the unfortunate event that your electric bike is stolen. It is my hope that utilizing these tips will help you can get your e-bike back. Remember that immediate action is an important step in getting your electric bike back.
Please let us know if you have any tips to add or any stories you want to share in the comment section below.
Thanks!
-Pete
P.S. Don't forget to join the Electric Bike Report community for updates from the electric bike world, plus ebike riding and maintenance tips.
Reader Interactions