E-Bike News: "Power Lanes", Brouhaha E-Trailer, New Specialized Turbo's, Carbon Haibike, & More! [VIDEOS]
Gates Carbon Drive just posted some pictures of the bikes that they will be displaying at the upcoming Eurobike show.
The Flitzbike shown here has a Pinion gear box (in the bottom bracket), Gates belt, and rear wheel hub motor.
Imagine electric bikes that are electrified by "power lanes" instead of batteries…..an interesting new design concept for commuter e-bikes.
Specialized is introducing 2 new Turbo models: the Turbo 25 and the Turbo 25 X.  These appear to be intended for the European market as their max assist speed is 25 km/h.
CITYLAB from the Atlantic put together this article on the Copenhagen Wheel and the electric bike industry. It's a good read about the evolution of e-bike tech and the US e-bike industry.
The Washington Post reports on Riide Electric Bikes and the young entrepreneurs who are behind this new start up e-bike company.
The LA Times reports on a number of electric bike tour companies in California and beyond…..even the Tour de France route!
BBC covers the Vanmoof electric bike and the new Copenhagen electric bike sharing program in this video. Good to see the mainstream media covering e-bikes!
Checkout the Brouhaha Bicycle Trailer that has electric assist to haul it's own load. It doesn't give you a boost but it won't make your ride any harder……interesting.
Here is an interesting idea; rent your bike to someone else and make some money…..or rent a bike from someone else when you need it.  Checkout Spinlister.
Optibike just launched their new affordable line of Pioneer electric bikes: the Allroad (mountain bike style) and City (step thru commuter style).  They feature the 500 watt Optibike mid drive system and they are most economical Optibike's prices at $2,795 and $2,995.
The Haibike XDURO FS RX full suspension electric mountain bike with Bosch mid drive system has arrived for testing and review. Here is part 1 of the Haibike FS RX review with a BUNCH of pictures and specifications of the e-mtb.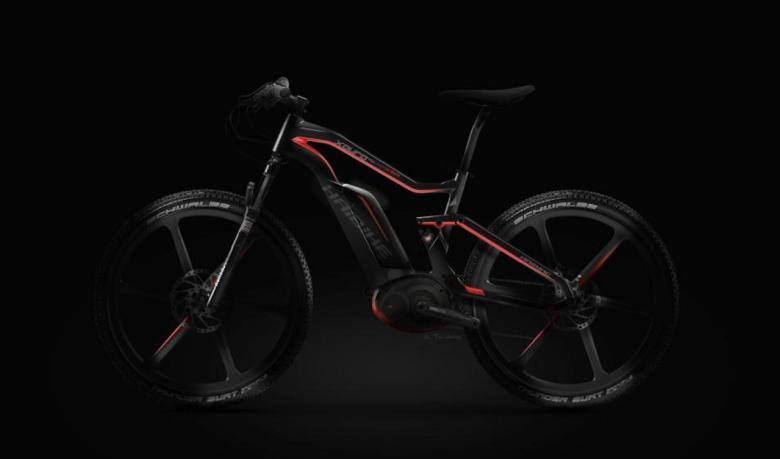 Checkout this carbon fiber full suspension electric mountain bike from Haibike! This also features the new Shimano electronic XTR Di2 11 speed shifting system. High tech!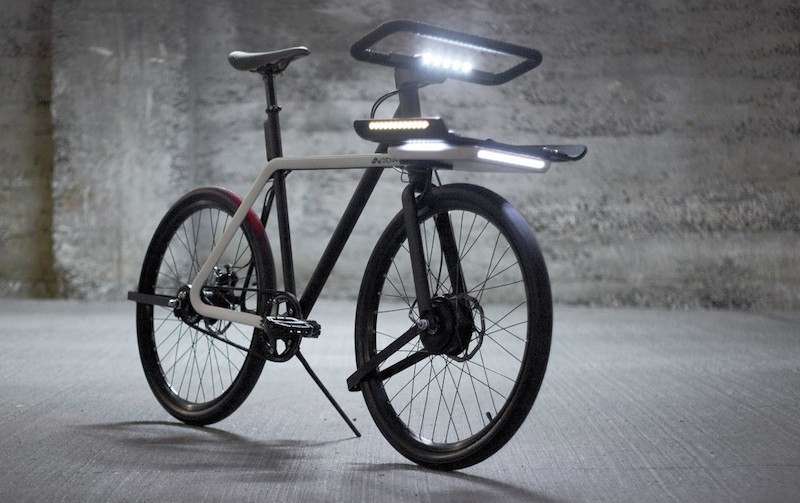 Denny is a concept electric bike that just won The Bike Design Project from the Oregon Manifest as the ultimate urban utility bike. Denny is an e-bike "that removes the barriers to becoming an everyday rider".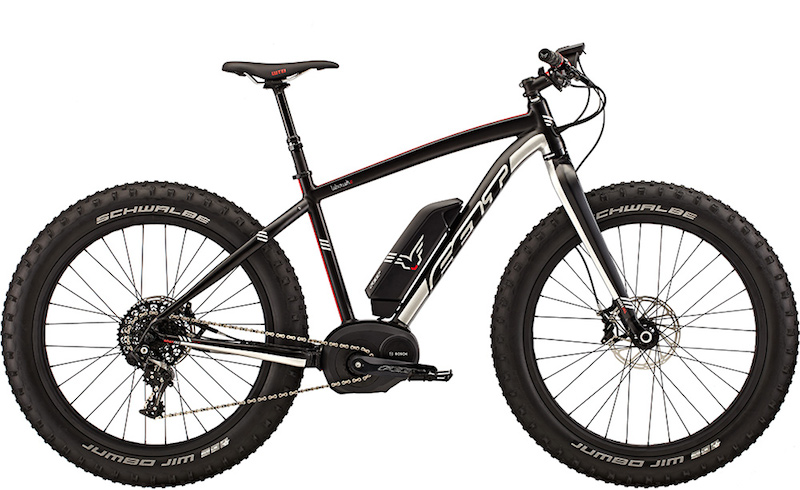 Felt Electric just launched their new electric bikes with the Bosch mid drive system in the US!  They have the fat tire LEBOWSKe, the DUALe full suspension 27.5″ wheel e-mtb, the NINEe 29er hardtail e-mtb, and the SPORTe commuter style e-bike.
50 stolen bikes were recovered thanks to the Stromer ST2 electric bike GPS and App!
Another auto company is getting into the electric bike industry. Brose from Germany is creating a mid drive motor based on automotive steering motor technology.
Grant Walter reports from the northern France and Flemish Belgium on his European electric bike touring adventure; being immersed in the e-bike scene, dealing with e-bike shipping challenges, and more!
Here is a good story about Cathy Rogers who recently completed her 3,300 mile cross country tour on a Pedego e-bike.
I recently updated the Guide to Car Racks for Electric Bikes with 2 new Saris racks that can handle e-bikes.
In addition, I also updated the Electric Bike Charging Station Guide with a new OG Power Station e-bike solar charger and battery system that can also be used as a back up power source.
Cargo bikes are taking off in New York City as a car alternative solution that works well in the dense city.
Speaking of cargo bikes, Whole Foods in Brooklyn will be using electric cargo bikes for delivery!
Hybrid Cycles put together this video of the Pedego Trail Tracker fat electric bike at the beach. They got some interesting footage with the helicopter drone and video camera.
That's it for now.  Stay tuned for more e-bike news!
-Pete
P.S. Don't forget to join the Electric Bike Report community for updates from the electric bike world, plus ebike riding and maintenance tips!
Reader Interactions