Denny: The "All in – Just Ride" Electric Bike: Oregon Manifest [VIDEO]
TEAGUE & Sizemore Bicycle states that Denny is a bicycle "that removes the barriers to becoming an everyday rider", or put another way "All in – Just Ride".
Denny is a concept electric bike that is part of the 2014 Oregon Manifest Bike Design Project competition.
The Bike Design Project is a challenge to 5 design and bike building teams from bike centric cities to design the "ultimate urban utility bike".
This year Denny is the only e-bike in the competition and it is the from Seattle's TEAGUE & Sizemore Bicycle team. There are 4 other conventional (non-electric) bikes from teams from Chicago, New York City, Portland, and San Francisco.
If Denny is the winner of The Bike Design Project, it will move from a concept e-bike to a full fledged production e-bike with Fuji Bikes.
UPDATE: Denny won the competition and will go into production as an e-bike with Fuji Bikes!
Okay, let's checkout some of the features of Denny: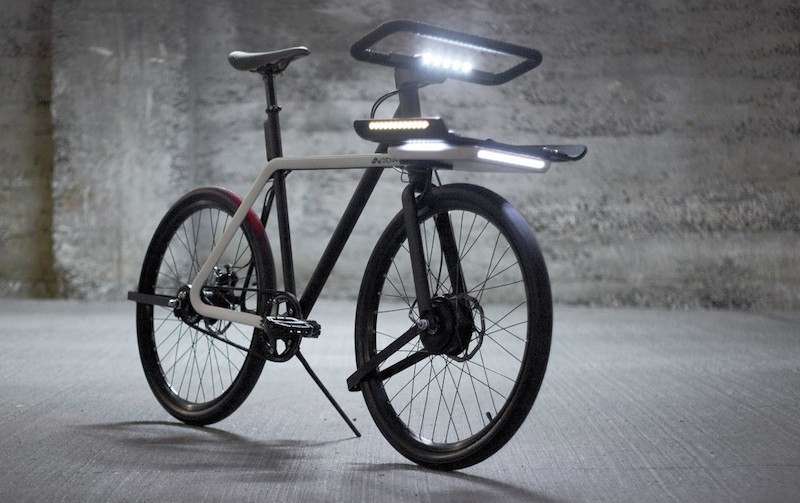 In the picture above you can see the integrated head light and turn signals on the side of the front cargo rack. Denny uses a 250 watt geared front hub motor and a 36V 10ah battery is housed in the front rack.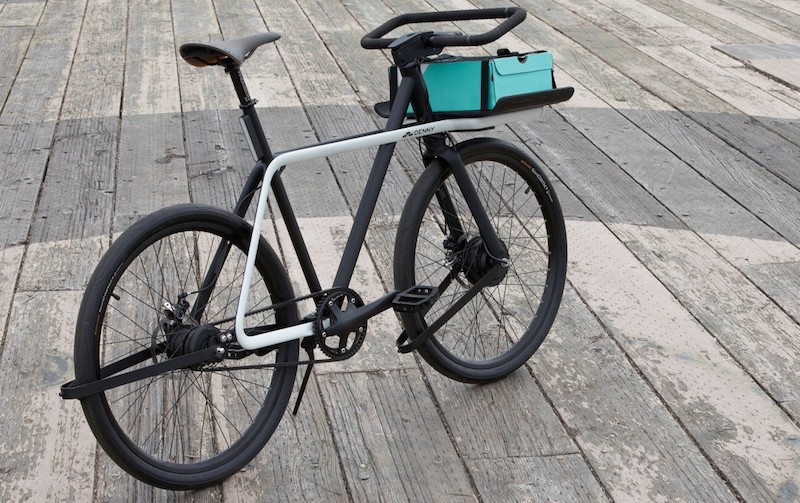 The drivetrain is composed of the NuVinci Harmony electronic automatic shifting system and the Gates Carbon belt drive.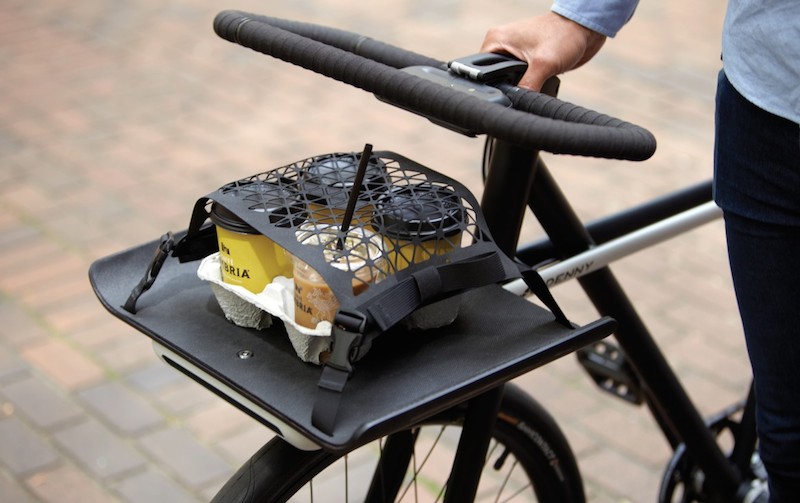 The front cargo rack can carry a number of different items with it's flexible netting.  The battery is housed under the rack tray.
Denny's handlebar also functions as a lock!  Remove the side of the handlebar and wrap it around a pole and lock it up.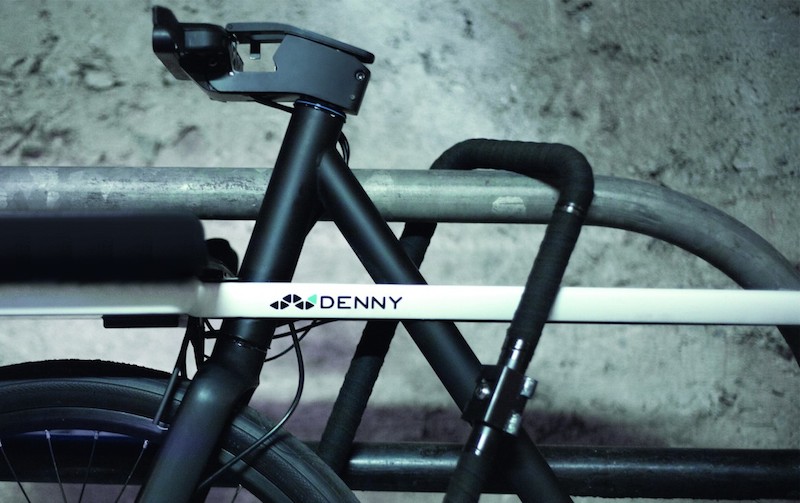 The handlebar can also be removed from the stem for other locking scenarios.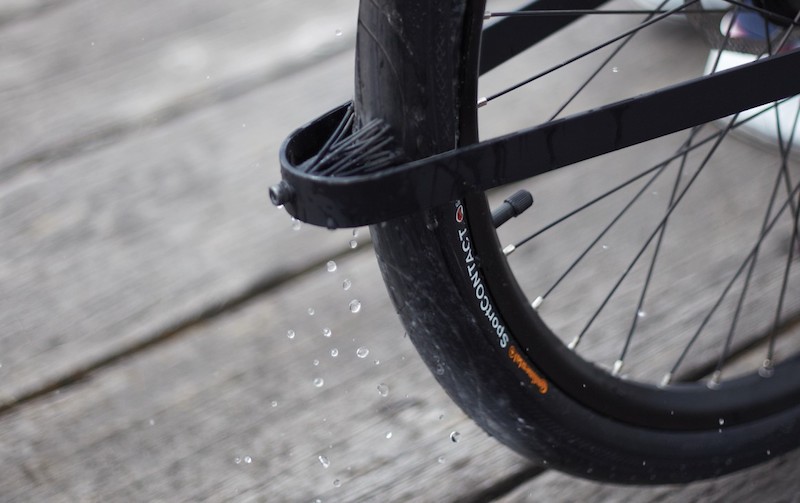 Yes, this is a fender. Actually it is more of a tire scrubber, but the idea is to remove the water from the tire before it can splash on you. Pretty cool!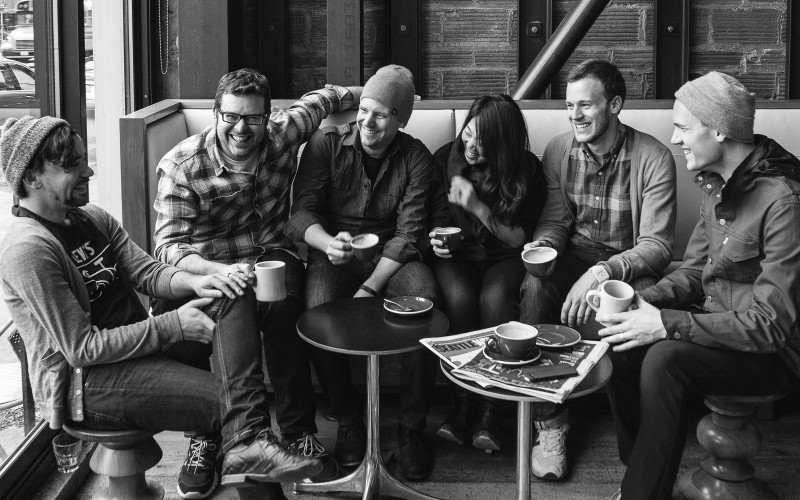 The TEAGUE & Sizemore Bicycle team hard at work on Denny!
Here are videos of the other non-electric bikes.
The Blackline from Chicago:
Merge from New York City:
Solid from Portland:
EVO from San Francisco:
Congratulations to the TEAGUE & Sizemore Bicycle team for winning The Bike Design Project with Denny!
-Pete
P.S. Don't forget to join the Electric Bike Report community for updates from the electric bike world, plus ebike riding and maintenance tips!
Reader Interactions