Felt Launches New Electric Bikes with Bosch E-Bike System in USA [VIDEOS]
Felt Electric has just launched 4 new electric bikes with the Bosch mid drive system in the US market!
The US Felt line up is: the LEBOWSKe "fat" electric bike with 4″wide tires, the DUALe full suspension 27.5″ wheel e-mtb, the NINEe 29er hardtail e-mtb, and the SPORTe commuter style e-bike.
Felt Bicycles is a well established brand in the traditional bike world and they have had an array of e-bikes available in Europe before the launch of their e-bikes in the US.
The following are a few short videos to give you some details on the Bosch mid drive system they are using on all of their bikes.
The Bosch motor:
The Bosch Powerpack 400 battery:
The Bosch Intuvia display:
And here are more details of these new Felt Electric Bikes along with a video for each bike:
Felt LEBOWSKe fat e-bike: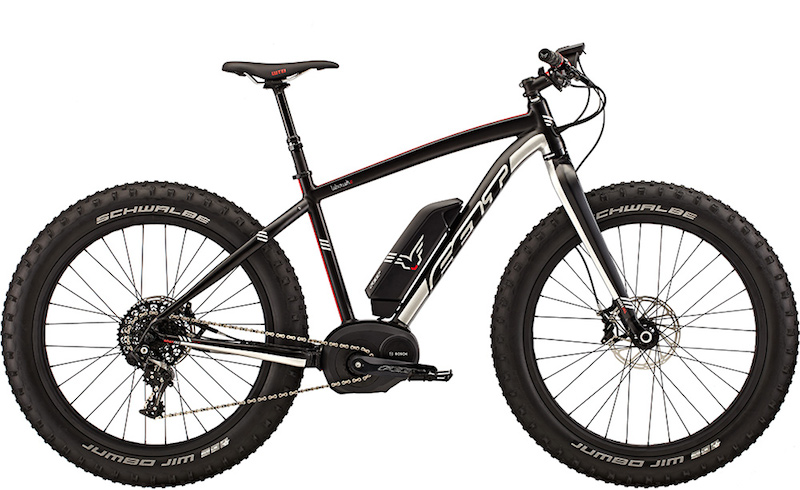 First up is the LEBOWSKe fat e-bike.  This is an all terrain e-bike! With 4″ wide tires and the Bosch mid drive, this bike should be able to tackle sand, snow, mud, and rough roads.  The LEBOWSKe is priced at $5,799.
Enjoy this video with the LEBOWSKe as a surfboard transport vehicle:
Felt DUALe full suspension e-mtb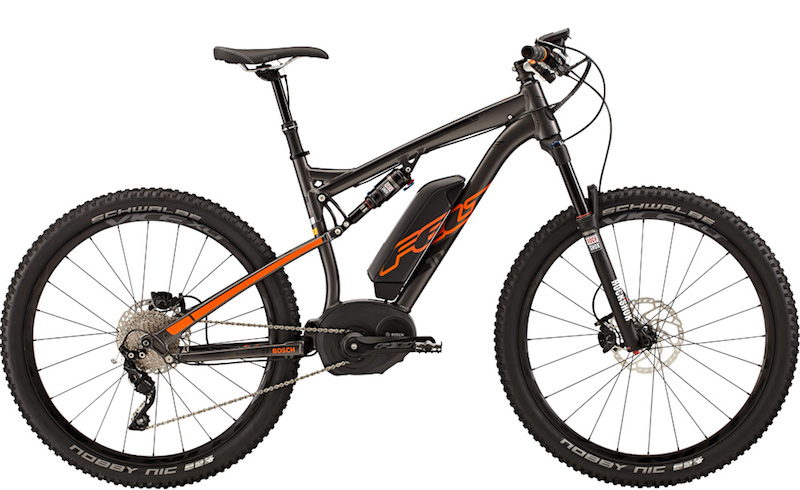 The DUALe is a full suspension e-mtb with the 27.5″ wheel size. It comes decked out with a solid mix of components from Rock Shox, Shimano, Easton, etc. The DUALe is priced at $5,799.
Enjoy this vid of the DUALe:
Felt NINEe 29er e-mtb
The NINEe is Felt's 29er (29″ wheels) hardtail e-mtb that looks like a capable cross country trail bike that could also be a good commuter.  Decked out with RockShox, Shimano, Easton, etc. the NINEe is a priced at $4,699.
In this video, a father and son enjoy a ride together…..
Felt SPORTe commuter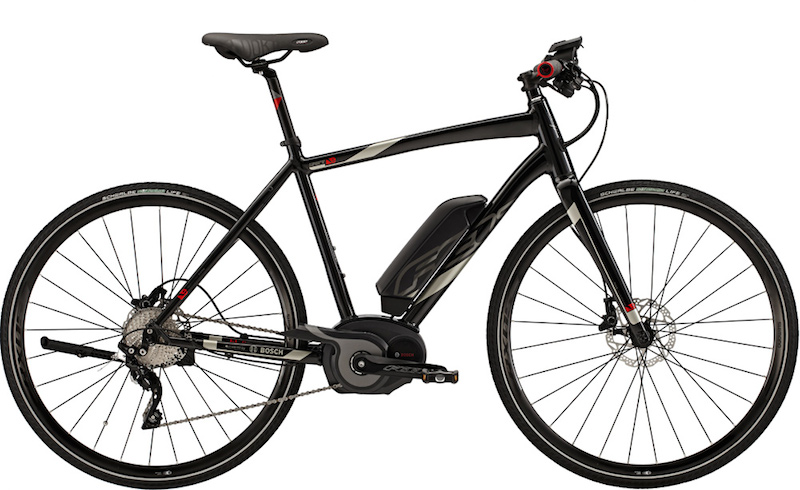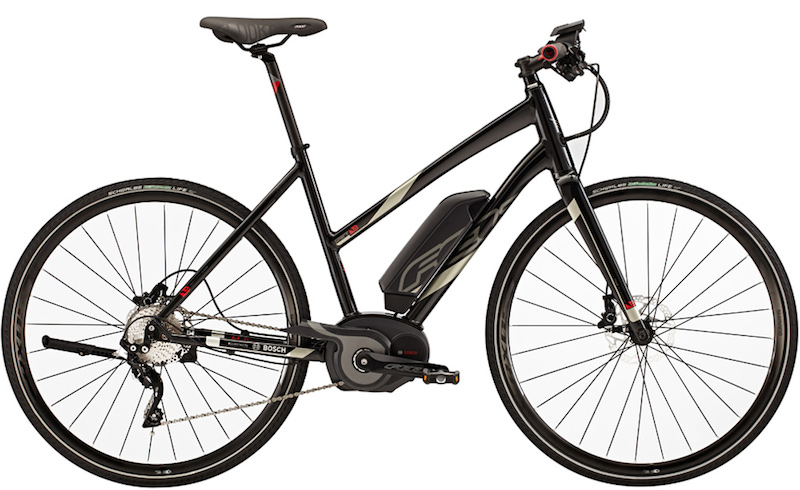 The SPORTe is a sporty looking commuter available in a traditional and step thru frame. Like the other Felt's it has a solid mix of components from Shimano. The SPORTe is priced at $3,999.
The SPORTe vid: Why drive? Enjoy your commute on an e-bike!
Well those are the new Felt Electric Bikes that are now available in the US market.  Here is a link to their dealer locator.
Stay tuned for more Felt news and reviews!
-Pete
P.S. Don't forget to join the Electric Bike Report community for updates from the electric bike world, plus ebike riding and maintenance tips!
Reader Interactions