Planning the Route for a World Record Electric Bike Tour
By Gary Corbett.
How I would love $10 for every time we have been asked this question: "so you're aiming to set a new world long distance e-bike record, where will you be cycling to?"
The lightning fast reply: "That's an easy question to answer, we plan to start in London in 2015 and finish back in London in 2016!"
"But where will you be cycling in-between those dates?" … "Well, we're not really sure, wherever the cycle trails take us!"
Obviously at some point in the planning for an undertaking as big as cycling well in excess of 16,000kms for about 12 months in an attempt to set a new world e-bike long distance record it becomes necessary to pad out the details between the start and finish line.
While clearly the really in-depth planning will be done once we finally hit the road on our e-bike shop.co.uk-supplied Haibike xDuro Trekking RX e-bikes, it does make a lot of sense to work out if we are going to head North, South, East or West.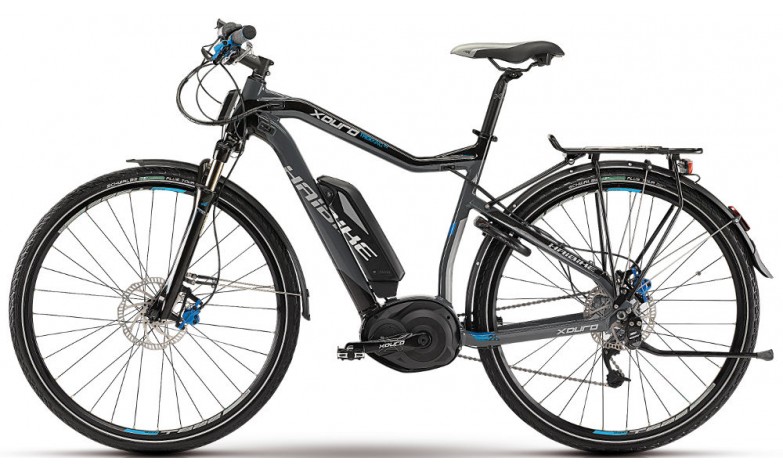 Okay, here we go. Given that we are starting the ride in late April or early May from London, common sense seems to dictate that the weather at that time of the year isn't quite conducive to cycling in the UK. So that quickly rules out the heading north option.
So where to then? Maybe it's time to get a map of the UK, Europe and Scandinavia out to do some REAL planning … now there's a good idea! And given that we plan to make use of the EuroVelo cycle network wherever possible, wouldn't it be an even better idea to get out a map of the EuroVelo cycle network. Brilliant, now we are really getting somewhere!
But that's where we seemed to run out of steam. After spending too much time staring at the EuroVelo map and its 14 cycle routes that stretch from Norway in the north, Russia in the east, Portugal in the west and Malta in the south, it quickly became obvious that we had to do more than just look at a map – positive action was what was required.
So what to do? Get a set of coloured pencils out of course! Red for the most favoured route, green for alternatives, blue for possibilities, yellow for maybes, purple for Gary's ideas, orange for Rachel's ideas … wait on we're running out of colours and the map is starting to look like a three-year-old's join the dots effort.
Clearly this had not created the desired result, so out with a new printed map for take two and a more level-headed attempt at route planning.
Okay, here we go again. With all thoughts on getting to France as quickly as possible, the unanimous decision was to head west from London via EuroVelos 2 and 1 for the ferry crossing to Roscoff in Brittany in France. So with our red pencil poised, a tentative line was drawn on EuroVelo 2 starting in London.
Now that wasn't too difficult was it – the first few hundred kilometres are organised, now all we have to do is work out our route for the remaining 16,000-plus, plus, plus kilometres.
With Mrs e-Bike Cycle Tourist super keen to cycle EuroVelo 6 from the Atlantic to Switzerland – and possibly further – along the Loire, Saone and Doubs Rivers, we next tentatively marked a route in red from Roscoff  along EuroVelo 1 to Nantes on the lower reaches of the Loire River where we will join EuroVelo 6 for the ride across France to Switzerland.
For anyone who hasn't cycled along the Loire before you MUST put it on you to-do list. Scenery wise it is quite simply my favourite cycle destination anywhere in the world. The route passes through many cities and villages filled with historical heritage, with many listed as World Heritage sites by UNESCO.
Anyway, we now have a red line drawn on our map all the way from London to Basel in Switzerland. From there who knows, at this stage our red pencil is blunt and for the life of me I can't find a sharpener.
The bottom line is that as Australians our Schengen visa only allows us to stay in mainland Europe for 90 days before we have to make a quick retreat to the UK. The best we can say at this stage is that 89 days after arriving in Roscoff in France we will be in Calais for the return cross channel ferry trip to Dover.
From there we will follow EuroVelos 5 and 2 to link up with EuroVelo 12 for the cycle journey to the north of Scotland. After that, goodness only knows. By that stage it will be time to buy a new red pencil.
Thanks to Gary Corbett for info on their e-bike adventure!
I am looking forward to following Gary and Rachel as they set off of to break the world record and promote electric bikes along the way!
E-bike touring is becoming more and more popular.
Checkout some of these other e-bike touring stories:
European Electric Bike Tour: Not All Who Wander Are Lost – Part 1
Electric Bike Touring to Eurobike [VIDEO]
Electric Bike Touring: 3,300 Miles from Seattle WA to Washington D.C. on a Pedego Interceptor
Electric Bike Touring: 80 Year Old to Ride 2,500 Miles on an Easy Motion NEO Jet!
Electric Bike Touring in Croatia, Austria, & Italy's Dolomites
E-Biking to the Grand Canyon with the Ride the Future Tour Crew! [VIDEO]
Tour de Mongolia – A Solar Powered Electric Bike Tour! Lots of Pictures.
Electric Bike Tour In The Nepalese Himalaya!
Iceland Challenge Short Film: Electric Bike Touring in Iceland! [VIDEO]
An Electric Bike Tour Across the USA!
Are you interested in e-bike touring? Where would you like to ride?
Please leave your comments in the section below.
Thanks!
-Pete
P.S. Don't forget to join the Electric Bike Report community for updates from the electric bike world, plus ebike riding and maintenance tips!
Reader Interactions