E-Bike News: Solar E-Bike, Hover Board, New Mid Drive, 2 Seat E-Trike, & More [VIDEOS & PICS]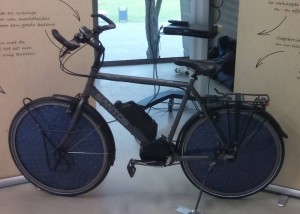 Time for another e-bike news round up!
What if you never had to plug in to charge your electric bike?
For some that could be a reality with The Dutch Solar Cycle.  It has solar panels built into the wheels so that it is always charging; even on cloudy days and when the panels are dirty.  They claim that on a sunny day the battery can be fully charged in 4 to 6 hours.
Speaking of solar, there is now the world's first solar bike path near Amsterdam!  It's surface is a bunch of solar panels that supply electricity to the grid. Very cool!  Enjoy the following video of the SolaRoad:
And here is more info on the SolaRoad.
Mid drive electric bike systems are popular on a lot of bikes but most of them require a special frame mount at the bottom bracket area.  Novatec has just announced a new mid drive motor that fits  a traditional bottom bracket with the motor on the non-drive crank side. Their focus is to allow bike designers more freedom, especially with a full suspension frame.
The Copenhagen Wheel and FlyKly Smart Wheel all-in-one e-bike systems get some coverage in The Guardian. There is an interesting idea in the article about e-bikes as a transportation solution that could leap frog the automobile in developing countries, much like the cellphone has done to land lines.
The Boston Globe also covers the Copenhagen Wheel and another e-bike startup called GeoOrbital.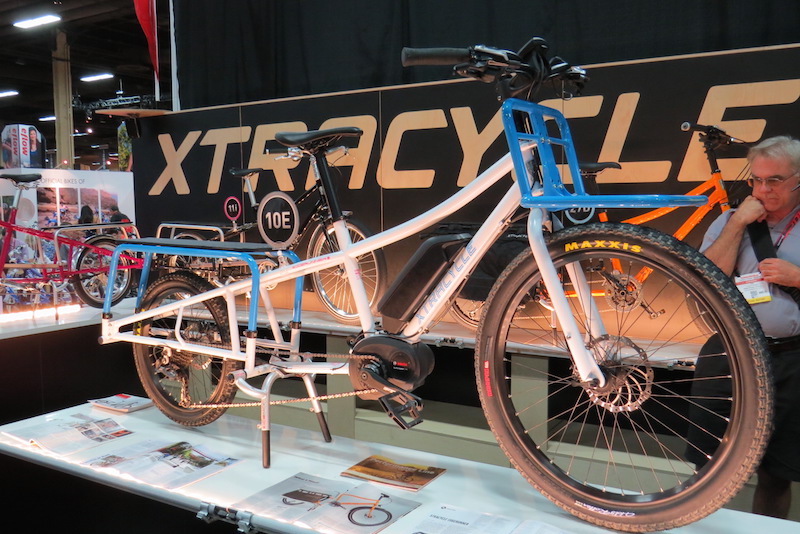 Xtracycle is rolling out a Bosch powered Edegerunner e-cargo bike for 2015 along with some new cargo features.
Speaking of e-cargo, checkout the new Organic Transit ELF Limo. It's a 2 seater electric trike and it looks like a great car alternative/replacement.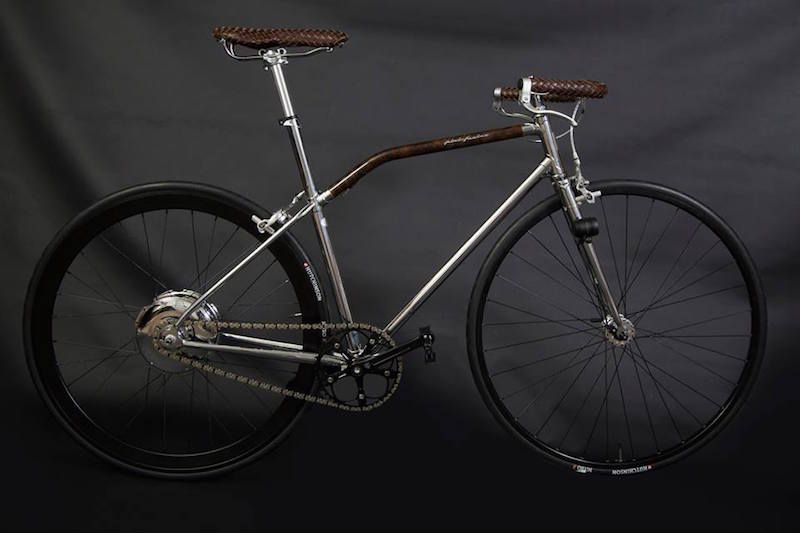 This is a limited edition luxury electric bike from an Italian company that designs Ferrari's.  The Pininfarina Fuoriserie uses the Zehus Bike+ all-in-one e-bike system and it costs…….$11,000!
Piaggio, known for their brand of Vespa scooter, has recently launched a new e-bike with a bunch of "smart" tech features.
Yahoo Autos took the Outrider 422 Alpha high performance recumbent electric trike for a spin recently. Checkout the video to see what the reporter thought.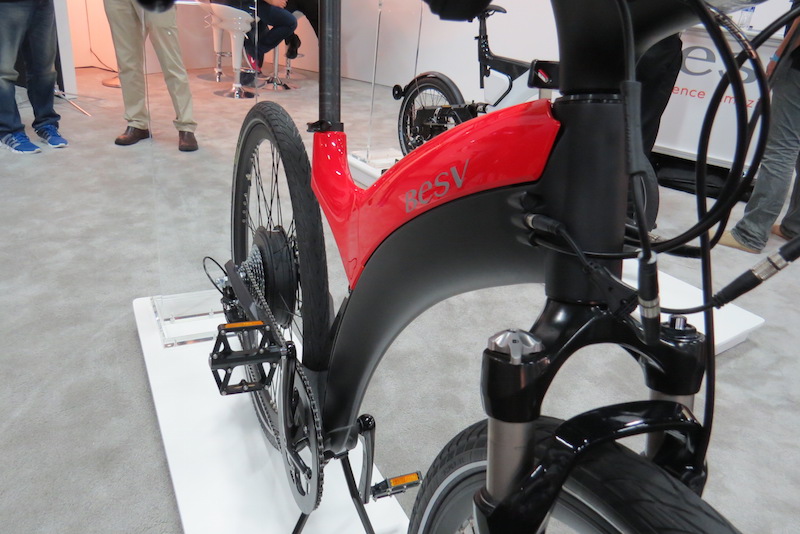 BESV is an e-bike company launching their futuristic style electric bikes in the US for 2015.  They have some interesting frame designs along with the use of carbon fiber and smartphone integration.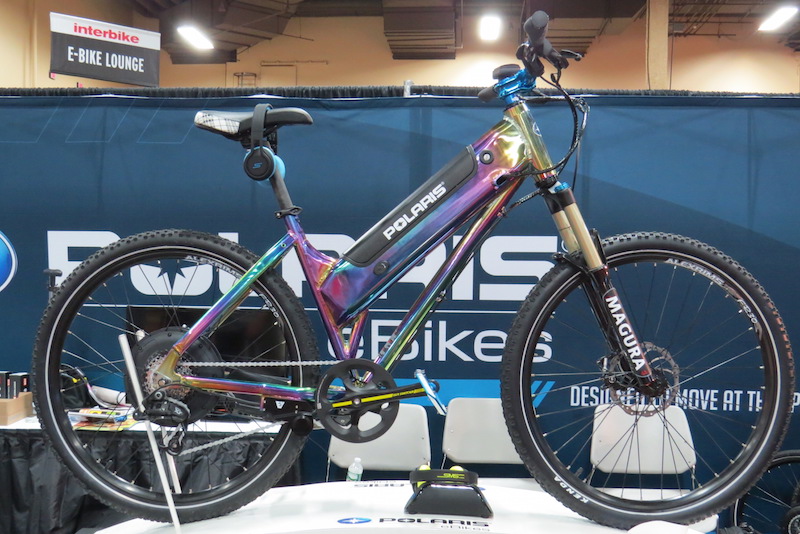 Polaris Electric Bikes has launched a new line for 2015 that includes 2 fat e-bikes, some e-mountain bikes, and city commuters. They have developed a new pedal assist system that takes into account what gear you are in.
The League of American Bicyclists is requesting input on a survey of perceptions of electric bikes.
If you are interested in electric cars then you should checkout the Electric Car Insider EV Buyers Guide. In the future they will be incorporating articles about electric bikes.
Here is a great article from Huffington Post: Riding A Bike Every Day Will Change Your Life For The Better.
People for Bikes is very close to 1 million members. Here is an article on what 1 million supporters will mean for bicycling.  Please join me in supporting People for Bikes; it's free!
Supercapacitors may some day be a viable energy storage technology that could augment or replace batteries on e-bikes. Here is a new supercapacitor technology that has potential to be hidden in the paneling of cars.  These new supercapacitors could be less expensive and more environmentally friendly than batteries.  Looks like this tech could be years off though.
Alright, this is not an electric bike but it is an interesting look at the possible future of transport.  Maybe hover e-bikes?
Enjoy this mobile band that incorporates some bike and electric features!
That's it for now. Stay tuned for more e-bike news.
P.S. Don't forget to join the Electric Bike Report community for updates from the electric bike world, plus ebike riding and maintenance tips!
Reader Interactions