VIDEO Interview with Bosch E-Bike Director, Claus Fleischer, at Eurobike
Brett Thurber and Karen Wiener from The New Wheel were on the scene at Eurobike this year and had a chance to spend some time with Claus Fleischer, the director of the e-bike division at Bosch.
First of all, checkout this video with Claus Fleischer giving an overview of the 2015 Bosch system. Claus talks about the new features like the Nyon display, automatic shifting that is integrated with Shimano, SRAM, and NuVinci, and their cargo bike concept:
Next, Karen sat down with Claus to find out more about Bosch, the US market, what the future holds for e-mobility, and more!
Bosch is bringing their mid drive electric bike systems to the US market on bikes from Haibike, Felt, Lapierre, Easy Motion, Grace, and KTM.  And there may be more….
Here are a few pictures of those bikes from Eurobike.  Stay tuned for more coverage of these bikes from this year's Interbike.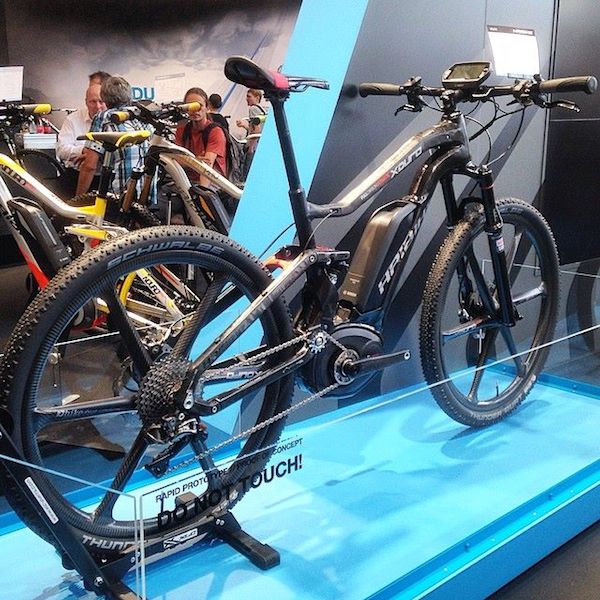 Haibike showed off this carbon fiber full suspension electric mountain bike at Eurobike. This has as many carbon fiber parts as you can imagine!  Stay tuned for more new Haibike's…….
 Felt Electric Bikes had their LEBOWSKe fat electric bike on display along with a bunch of their other e-bikes.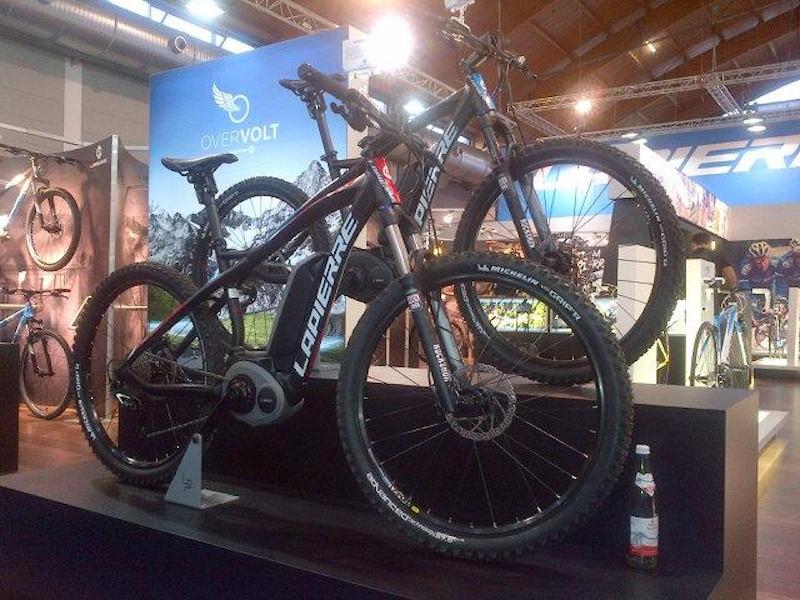 The Lappierre Overvolt series offers hardtail and full suspension electric mountain bikes.
Grace had their MX II e-bikes with Bosch kit and the Gates Belt drive.
Thanks to Brett and Karen of The New Wheel for the interviews of Claus Fleischer.
Stay tuned for more 2014 Eurobike and Interbike e-bike coverage.
P.S. Don't forget to join the Electric Bike Report community for updates from the electric bike world, plus ebike riding and maintenance tips!
Reader Interactions