Electric Bike News Week of 12-20-10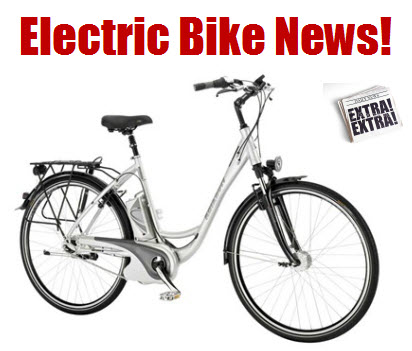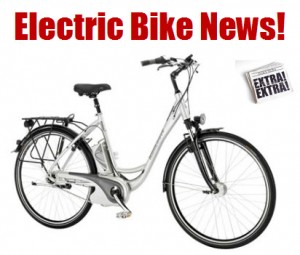 Happy Holidays!  I hope you are enjoying the holiday time with friends and family.  This week and next weeks news posts may be a little sparse because I will be taking some time off.
Let' get right to the E bike news!
I have been busy working on a few electric bike reviews:
Here is the electric bike review of the Hebb Electro Glide.
And here is the review of the Revolve Business Casual electric bike.
Electric bikes are on the national (US) TV show Extra.  I am excited about ebikes getting into the mainstream media!
Electric bike rental program in Singapore soon to be available!
Here is an article that I wrote for Commute by Bike about the new trend of commuter and electric bike specific shops on the rise.  There will be 4 more parts of the article.  I will keep you posted!
Electric mountain bikes are a new trend in the cycling scene.  Here is an article about Stealth electric mountain bikes from Australia.
Here is an article about a couple in Florida who sells electric bikes "on the go".  They take the bikes to their customers….
This guy wants an electric bike for Christmas.  Cool!
Bionx in the news: Electric bikes benefiting economy and the environment!
That's it for now. I will continue to add more news and stories as I come across them.
And please add the stories that you want to share with the community in the comment section below.
Thanks!
-Pete
P.S. Don't forget to join the Electric Bike Report community for updates from the electric bike world, plus ebike riding and maintenance tips! (upper right hand corner of this site)
Reader Interactions