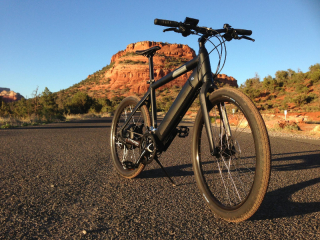 Guest post by Edward Benjamin, Senior Managing Director of eCycleElectric Consultants LLC. 
AC Current – alternating current is used in electrical mains, but very rarely in Light Electric Vehicles.
Advanced Battery – a battery using NiMH or Lithium cells. Usually requiring a battery management system (BMS). Higher performance and higher cost.
After Market Kit – a kit of components to convert a manual bicycle to an electric bicycle.
Amp – From Ampere, which is a measure of the amount of electrical [Read more…] about Glossary of Electric Bike Terms