E-Bike News: E-Bike Haters?, Super Capacitors, New Mid Drive, & More!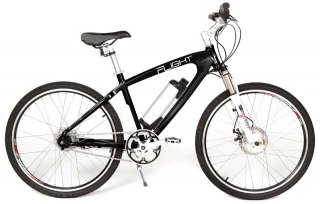 E-Bike haters; what?  Here is a great article
to all the e-bike skeptics
out there.
Will capacitors replace batteries?  A new discovery in capacitor technology may be on the path to that.
This is a great article about e-bikes that was recently posted in BBC news.  It is focused on the e-bike scene in the UK.  It has a lot of useful info and a funny video with an e-biker racing a road cyclist uphill!
Flight E-Bikes is a relatively new e-bike company to join the industry.  Find out more about their bikes here.
Electric bikes are hot in Germany.  Sales are up 15% from 2011 to 2012.
If you will be in the San Diego California area on April 25, 2013, make sure you check out Turbo Bob's E-Bike Seminar!
Here is a new mid drive motor from TranzX called the M25.  It is designed with CAN-Bus automotive diagnostics technology.
The Burley Travoy is a great addition to any e-bike.  It is a serious cargo hauler and it can be used as a shopping cart that you can take with you into a store.  Checkout my full review of the Burley Travoy.
This is a great video about the CEO of Faraday Bikes and how he got his inspiration for the design of his Porteur e-bike.
EBR reviews the Showers Pass Portland jacket.  This is a nice jacket for e-bike riders.
Would you or some of your friends be interested in trading in your car keys for 30 days in exchange for an EVELO electric bike?  Find out more about the EVELO 30 Day Electric Bike Challenge.
That's it for now.  Stay tuned for more e-bike news!
-Pete
P.S. Don't forget to join the Electric Bike Report community for updates from the electric bike world, plus ebike riding and maintenance tips!
Reader Interactions