Biking Goes Hi-Tech – New Technologies For Two Wheels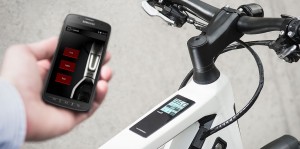 By Gary Kaye.
At the Interbike tradeshow in Las Vegas, the biking industry showed off some amazing technologies to make biking easier, safer, and more fun.
Of course, if you are someone who thinks that a bike should be two wheels and no frills, you can probably skip this.
Shiftless
One of the tricky parts of today's many speed bikes is shifting. Many bikes have gear sets with 27 or more gears. Some have as many as 81 (three in front, three in an internal rear cassette, and nine on the rear hub).
But now, three companies have various designs that streamline the process and make it far less intimidating.
NuVinci's patented gearing system has been on the market for several years, but now they've automated it and it's been integrated into some e-bikes as well.  The heart of the system is what's called a Continuous Variable Planetary system.
It doesn't have gears, but offers an almost infinite variety speeds.  With the newest Harmony H|Sync system, Nuvinci is working to integrate its system with bike manufacturers such as Tempo.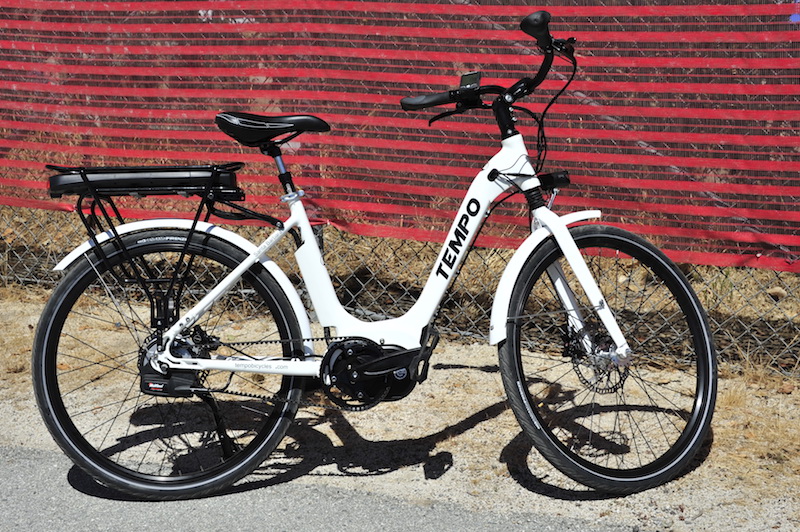 The bike uses a computerized system to help you shift automatically depending on your cadence, the grade you're on, and the speed you like.
Two long time makers of biking components have introduced electronic shifting systems that work with more traditional gears.
Shimano, one of the largest manufacturer's of bicycle components, makes the Shimano STePS System.  This features electronic shifting coupled with a motor.  The system offers three levels of power boost.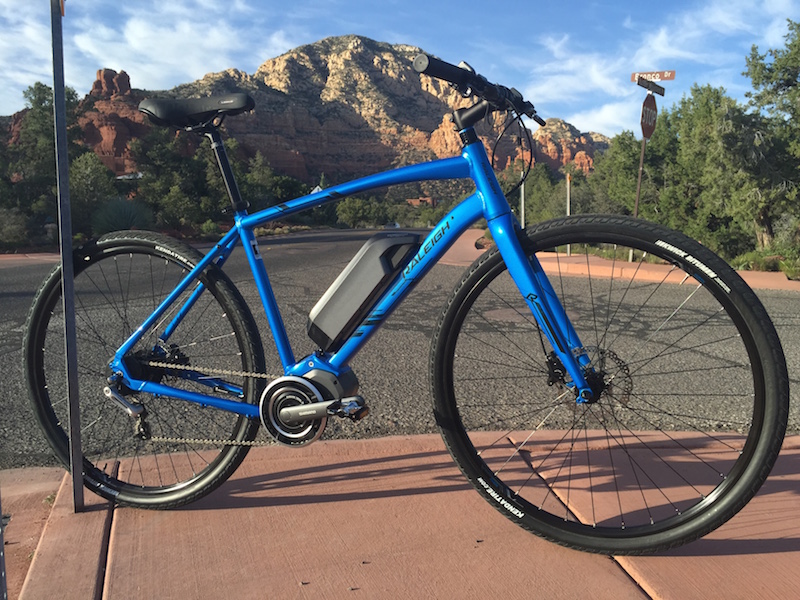 We tried out a Raleigh Misceo e-bike with the STePS System and found it an absolute pleasure, effortlessly handling some of the toughest road hills Vermont has to offer.
SRAM, which is another major manufacturer of bike components, has introduced is own system, the SRAM DD3 Pulse electronic shifting system.  The DD3 system automatically shifts a 3 speed internally geared rear hub depending on the bike's speed. The rider can manually select from the 9 speed cogset.
The NuVinci H|Sync, Shimano Di2, and SRAM DD3 systems all work with the Bosch eShift system:
There's an App For That
A number of companies are introducing systems that integrate computer technology with bikes. Stromer, a Swiss bike maker, has some serious connectivity built into its ST series.
For example, if the bike is moved without the owner's sanction, a signal is sent out locking up all of its systems and notifying the owner via smartphone that the bike has been moved, and it uses GPS technology so you can find the bike.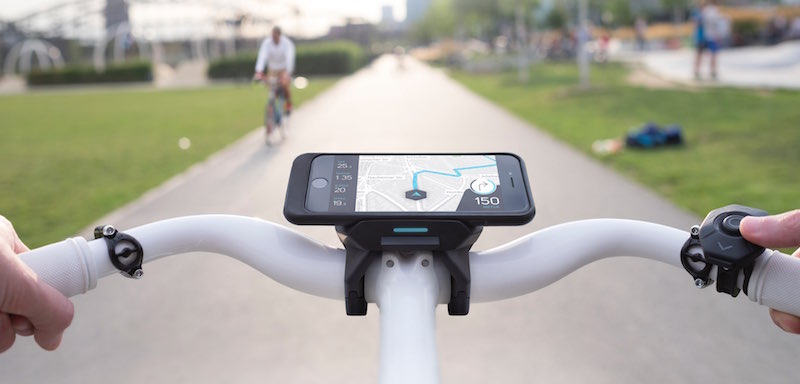 Other companies, such as COBI, are making software and hardware packages that allow you to control the lights, keep track of your location via GPS, and track speed, distance, and battery power, among other functions.
Smarter Accessories
We saw hundreds of biking accessories at the Interbike show, but these in particular caught our attention:

Varia Biking Radar from Garmin– Sooner or later, just about every biker has a close call with a speeding car.  Many times you don't see it coming, or hear it.  Now Garmin has created what it calls the first rear radar for bikes.
You can get it in one of two forms.  The tail mounted detector will sense cars coming up behind you from 150 yards away. The complete bundle, including the rear mounted detector and a handlebar display, costs about $300.
If you already have a compatible Garmin Edge series biking computer, the rear unit will work with that so you don't need a separate display, and that will cost you about $200.
The system is safer than a mirror, and gives the biker enough time to react so you can make sure you're out of harm's way.

Jet Sunglasses from Recon Instruments – Tech giant Intel thought the Recon Instruments product line was so good that it bought the company earlier this year.  Recon is making Jet glasses, which have a small LCD display with an amazing array of capabilities.
For starters, it will work with your smartphone and display incoming calls, allowing you to accept or reject with a quick touch.  It will keep track of your location and your workout stats, and will allow you to record your experience, all without ever having to take your eyes off the road.
And yes, the price for having fighter pilot technology on your bike ride is not cheap, just about $500.
Thanks to Gary Kaye for this article. Gary is a professional journalist who is passionate about e-bikes and technology. Learn more about Gary's work.
P.S. Don't forget to join the Electric Bike Report community for updates from the electric bike world, plus ebike riding and maintenance tips!
Reader Interactions