Eurobike Electric Bike Special – More Integration and More Automation [VIDEOS]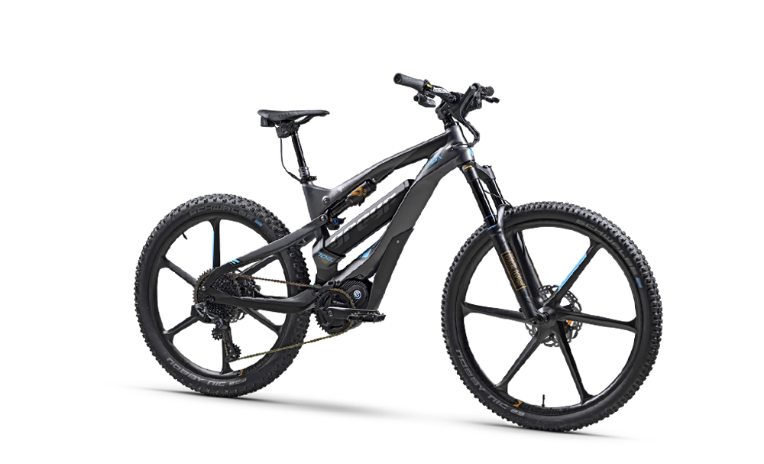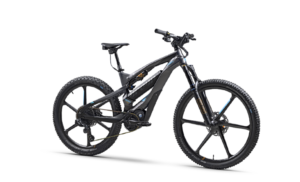 The Eurobike bike trade show, held every year in Friedrichshafen in southern Germany, is the place to head to if you want to catch up with all that's new in the e-bike world.
It's being held this year from 4th-7th September and here EBR takes a look at just some of the new developments you might see appearing on 2020 e-bikes and being premiered at the show.
Enjoy!
New eBikes
To kick things off here are some fun videos from the Electric Mountain Bike Network and Rob Rides EMTB:
Bianchi's New Off-Road SUV
It's been a long journey for Italian company Bianchi, from their origins as a manufacturer of road racing bikes to launching an 'off-road SUV' of an e-bike at Eurobike 2019.
Whilst most e-mtbs lack mudguards and lights, Bianchi's new e-SUV range of off-roaders doesn't; indeed they are fully integrated.
Other nice-looking features include an integrated handlebar port for a GPS unit and frame integrated air cooling vents for the battery.
There will be three models in the range; Racer, Rally, and the Adventure. All models are powered by Shimano's E8000 system with a 720wh battery and all have 150mm of rear travel.
Bianchi e-SUV models will be available in March 2020. Suggested retail prices are E-SUV Racer €10,490, E-SUV Rally €9,490, E-SUV Adventure €6,790.
Montague M-E1 Full Size E-folder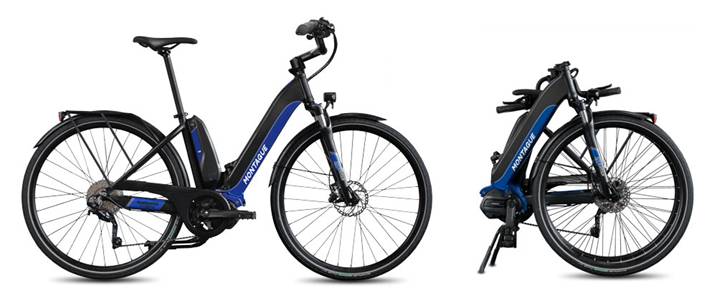 This very neat looking e-folder from Montague promises a full sized ride with more portability, achieved by a two stage fold that means it can be wheeled onto trains and into offices and lifts and more easily stored at home.
It packs a Shimano E6100 mid-drive and 418Wh frame-integrated battery. Expected European retail price of the M-E1 for the 2020 season is €3499.
Montague Corporation is based in Cambridge, Massachusetts and manufactures high performance folding bikes including 700c road/urban models and 26″/27.5″ mountain bike models.
Gleam Tilting E-cargo Bike

Gleam says of itself 'The Gleam Chassis X is a cargo eBike with a unique Dynamic Tilting System (DTS) for smarter urban mobility. With its tilting technology and full suspension….you can turn quickly, handle easily all urban obstacles and have a full control over the traffic and your cargo. It is perfect for families, messengers and customizable for every style of riding.'
New Oyama eFolder & eCargo
Here is a look at some of the new Oyama eBikes.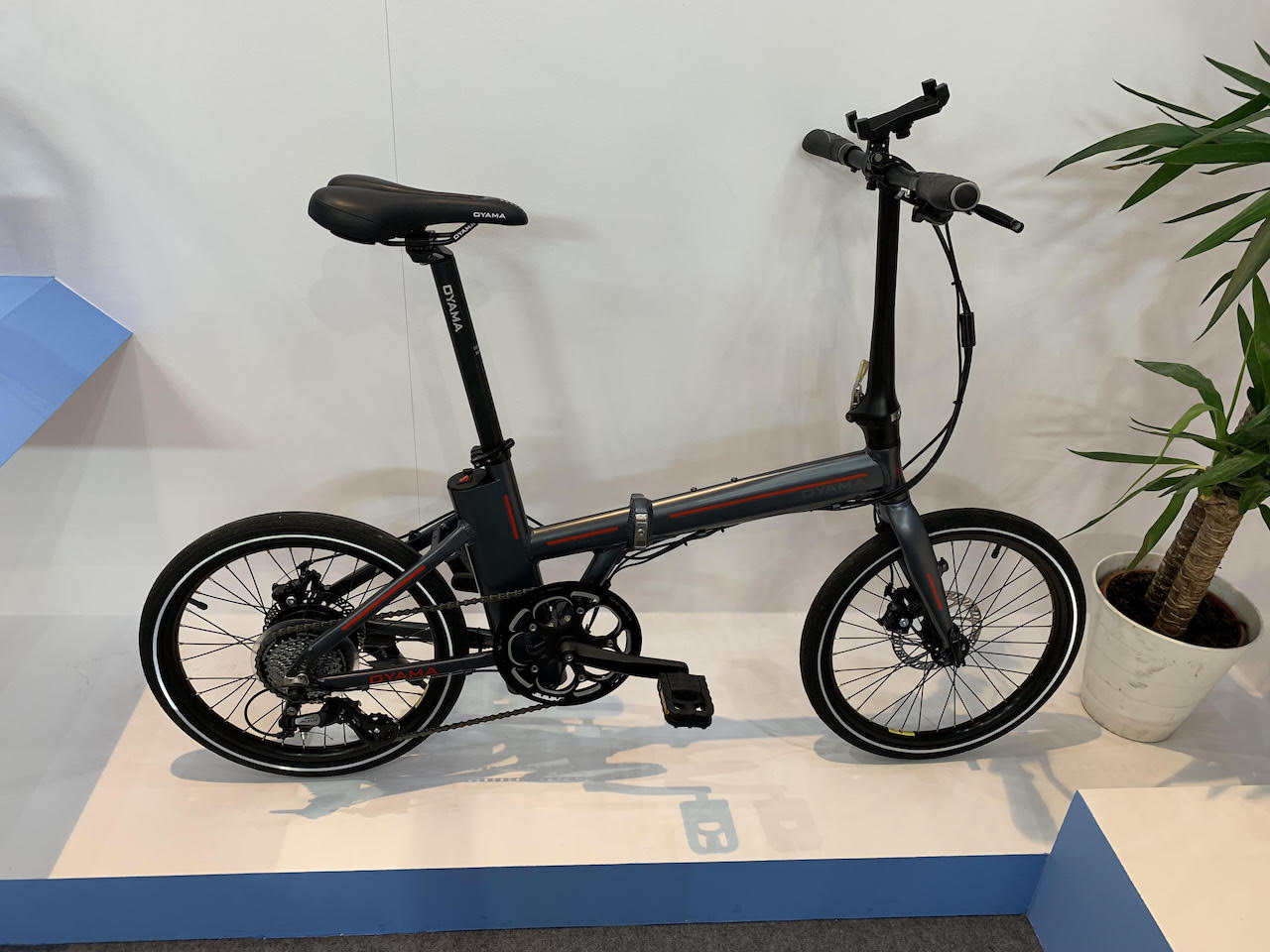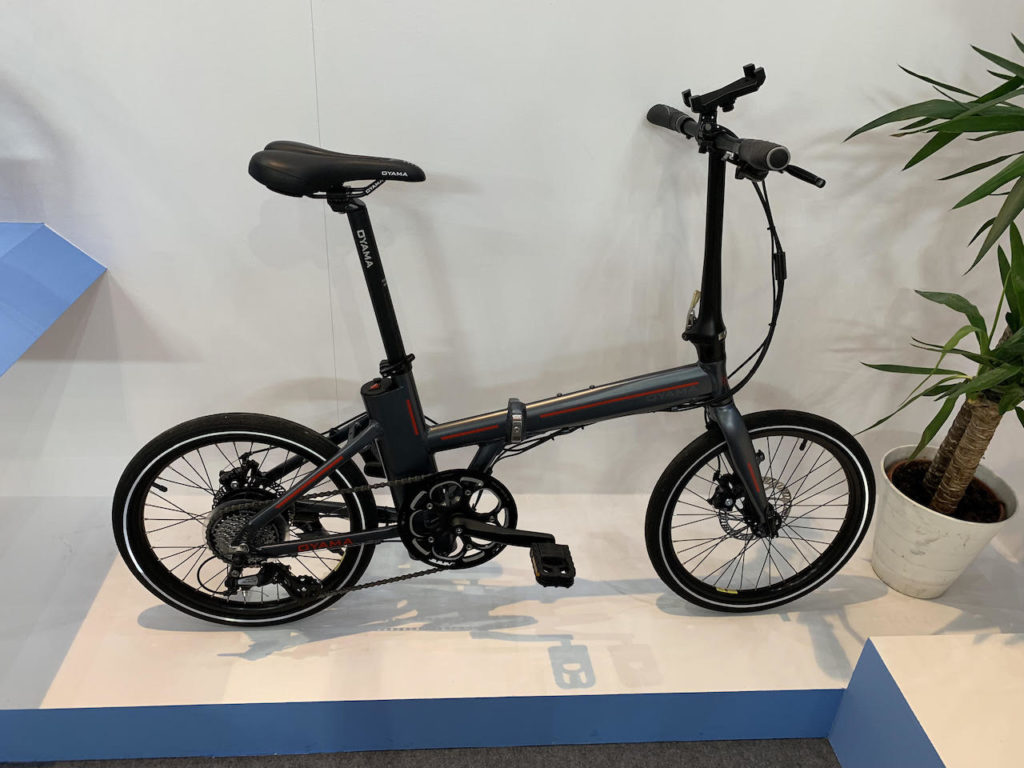 The first is a new folding ebike. The battery is tucked cleanly into the seat tube, and houses the controller.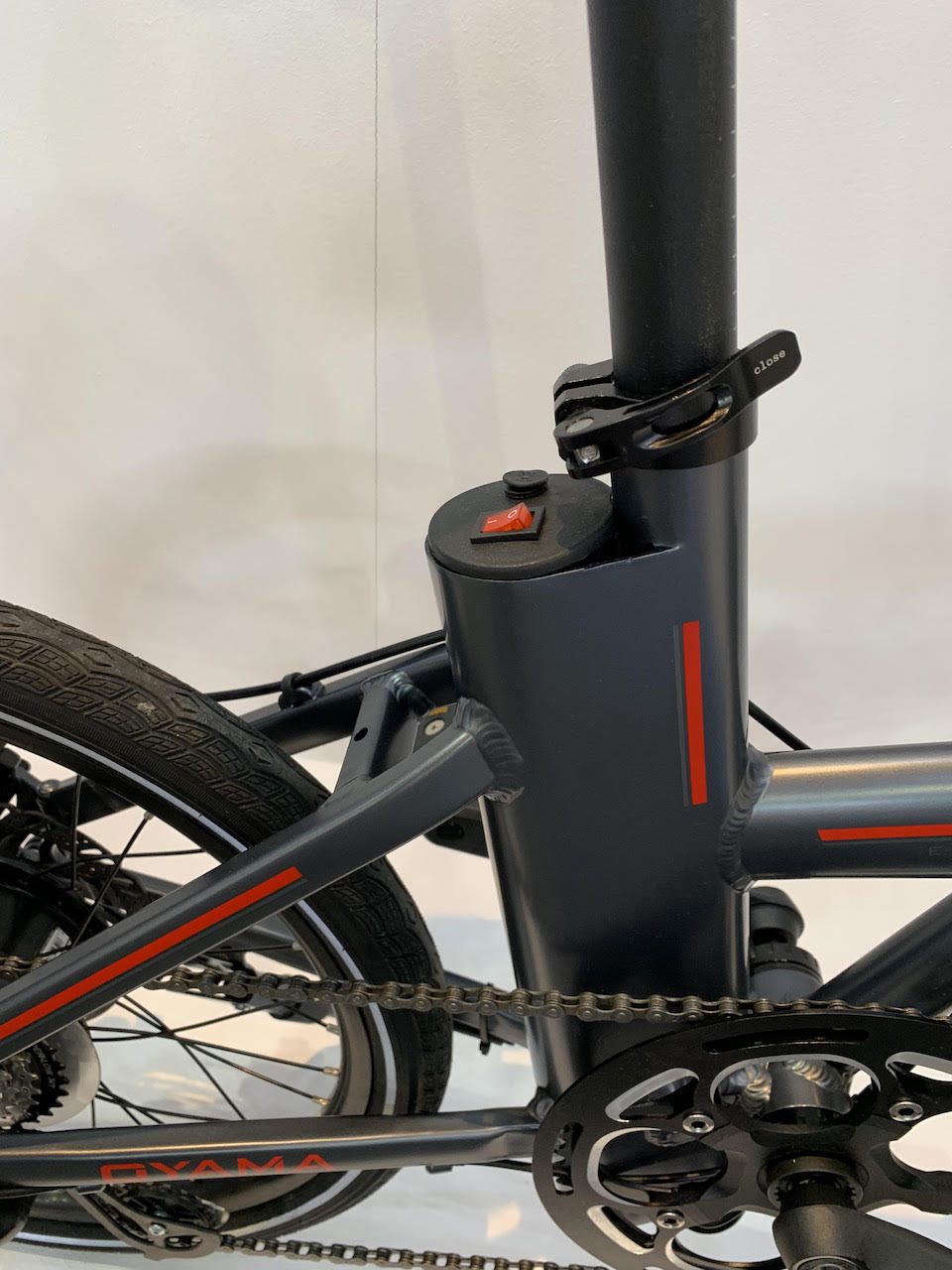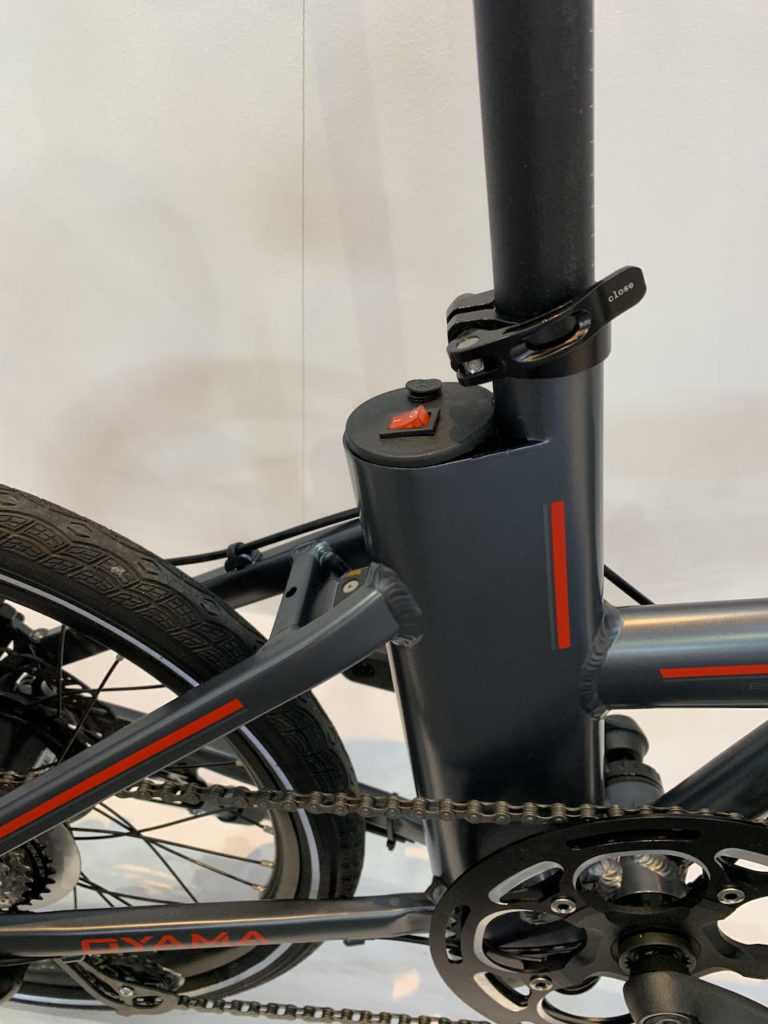 The bike uses a torque BB, and has bluetooth connectivity that allows user to download the "My eBike" app to set power level, monitor the battery and other functions. It comes in under 40 pounds.
The bike is powered by an Aikema 305W motor and a 370Wh battery. Retail price on the E-Lite 20 is $1,599.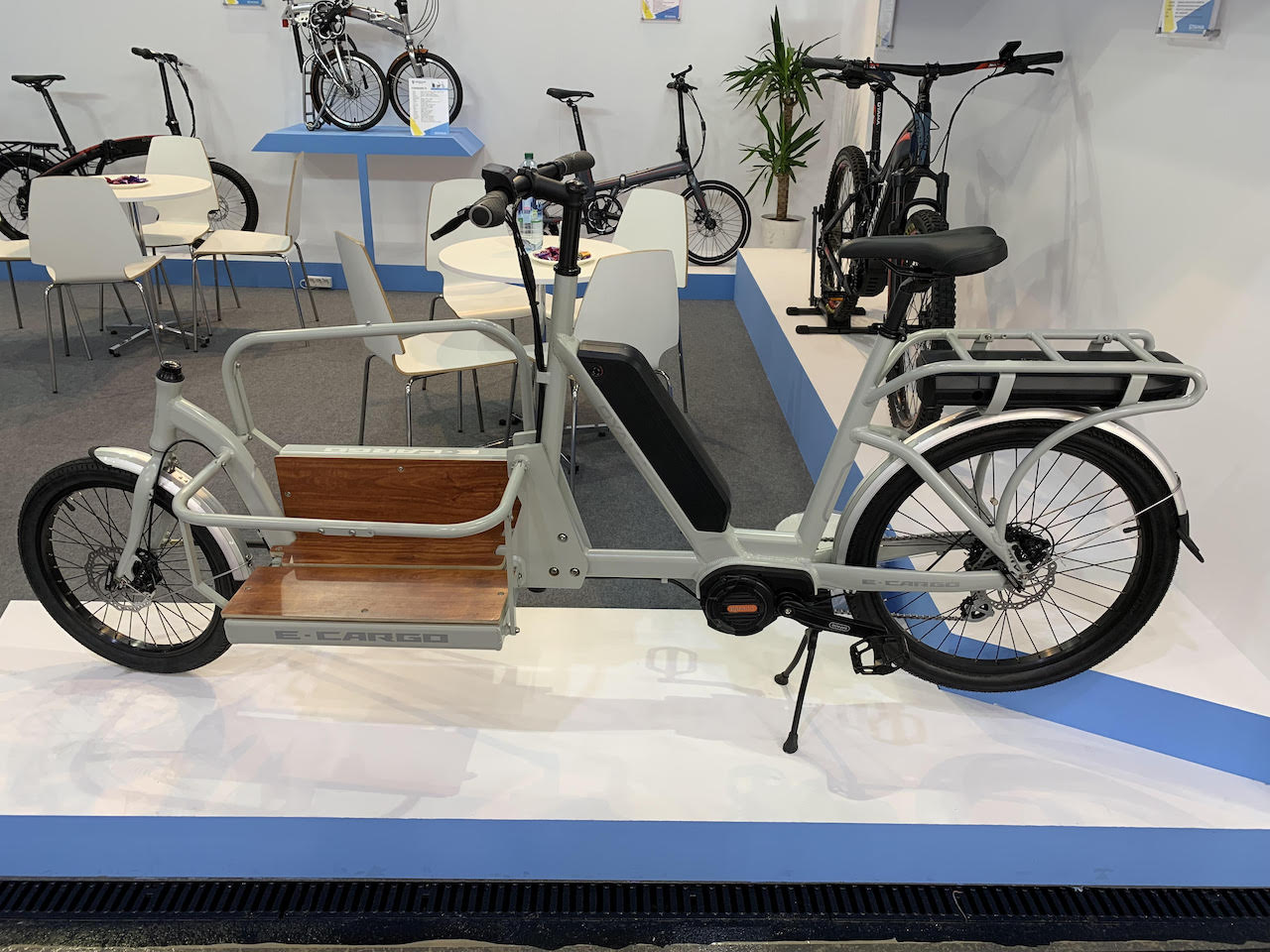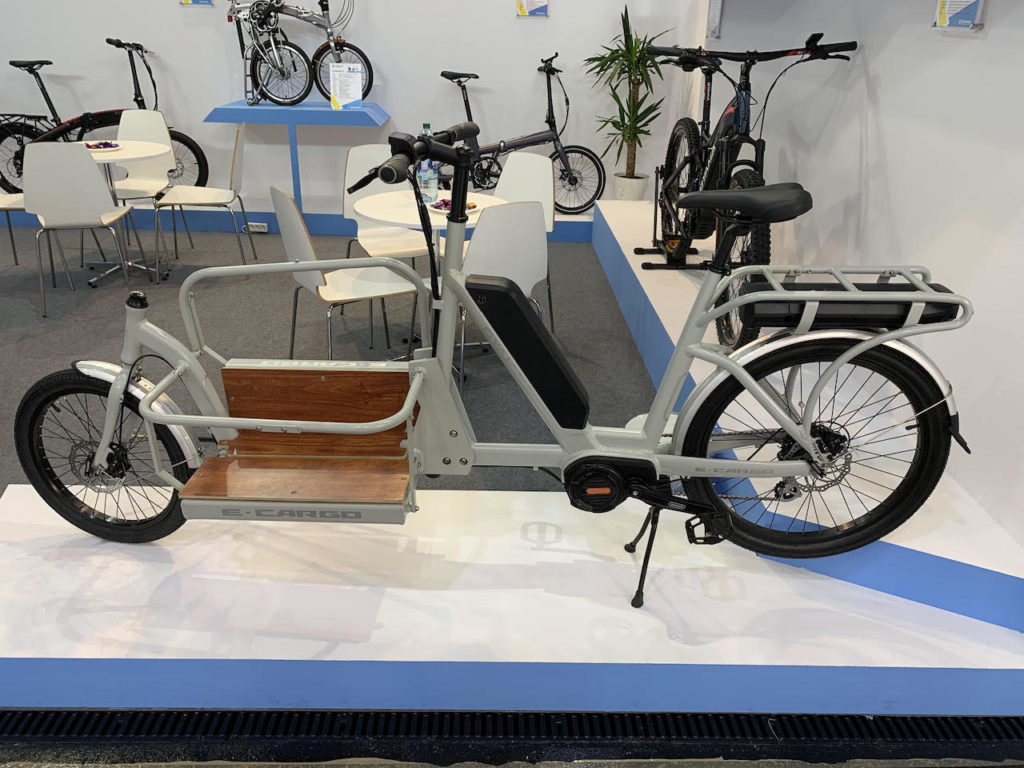 Also new is an eCargo bike.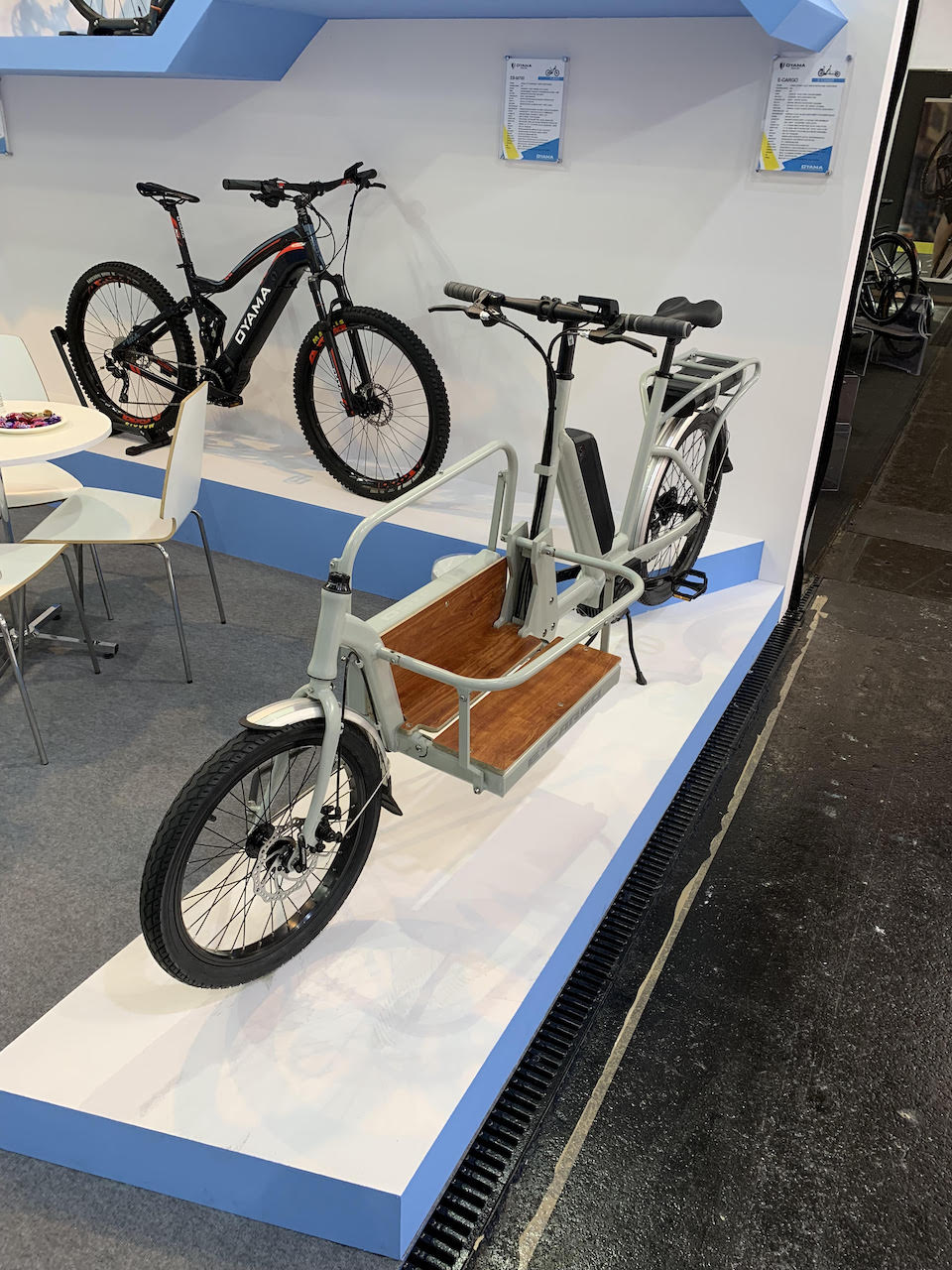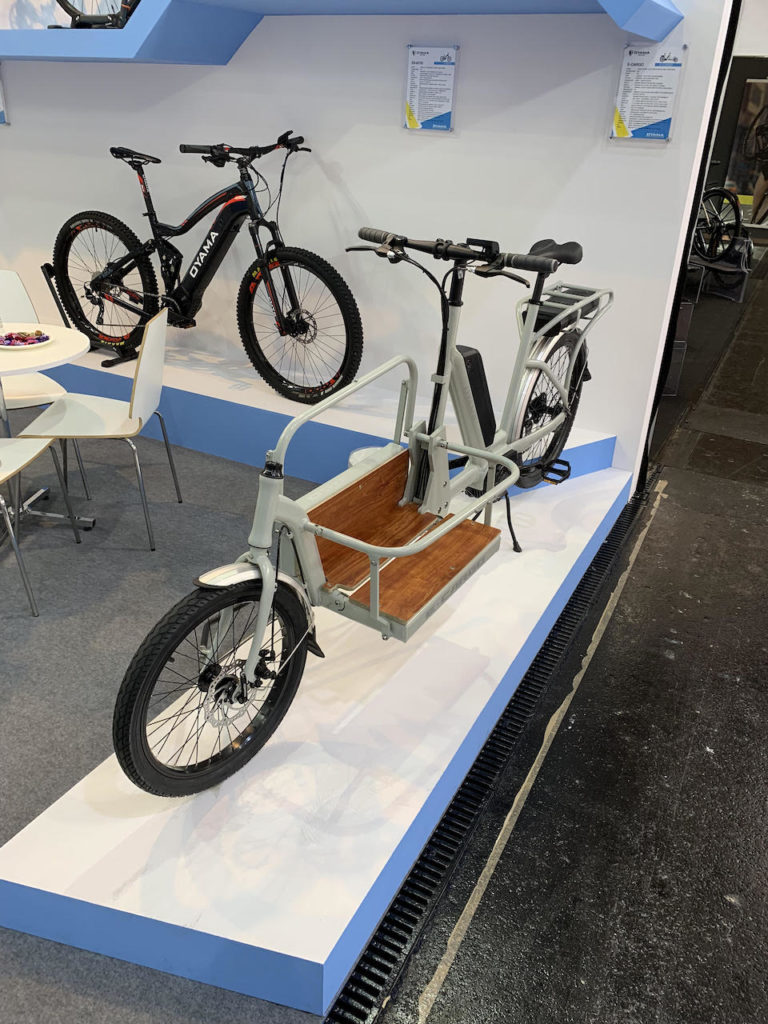 The front end basket folds up, and can be replaced with a larger basket for more utility.
Standard equipment is two batteries that deliver over 1,200Wh of power for the Bafang Mid-Drive system.
Retail cost is approximately $3,999
Austria's Woom to Premier Kids' E-bike at Eurobike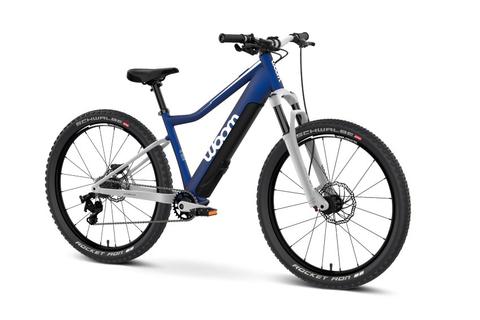 Woom Bikes are a quality bike brand based in Austria and the company is the brain child of two dads already working in the bike industry.
They were dismayed at the lack of quality bikes available for their own children and started their own company to manufacture them, earning good reviews for the high quality of their bikes.
We found this tidbit of news at BikeShopGirl suggesting Woom will premier a kids' e-bike at Eurobike.
Brief details suggest the new e-bike will be available in 24" & 26" wheel models, feature a Fazua mid-drive) and have a downtube battery. Apparently weight starts at 33.7 lbs (just over 15 kg).
Aevon's Le Cafe Racer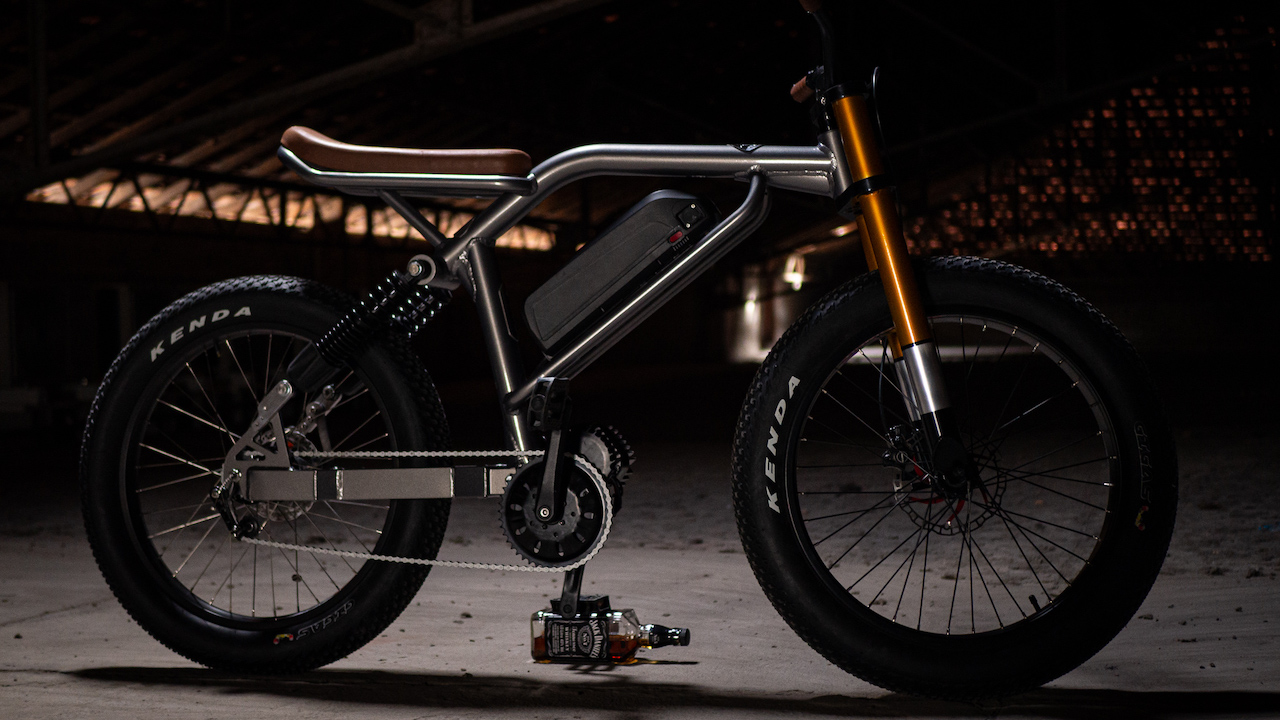 Is it a cafe racer or is it an e-mtb? It's Aevon's new Cafe Racer.
Technical details are a bit scarce but suffice to say it looks to blend extreme comfort, off-road ability and a powerful-looking mid-motor.
New High Tech Greyp Models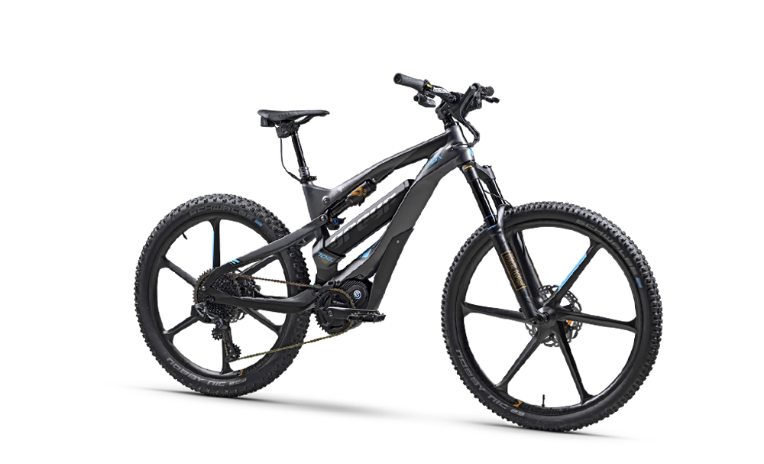 The technology-packed Greyp G6 e-mtb now comes in three models for 2020 and is powered by an MPF motor.
Riding geometry is new as is wireless gear changing and free internet connection on the bike in 104 countries.
There are also integrated cameras and integrated tracking.
New E-bike Systems
New Hand-Held Swytch Kit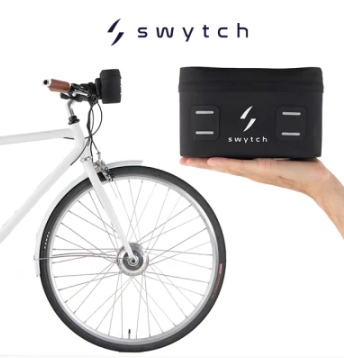 The Swytch Kit can transform any bicycle into a state-of-the-art electric bike with up to 40 miles electric range. It is easy to fit, and instantly removable, allowing customers to keep their existing bike, and "Swytch" instantly between regular bike, and eBike.
Swytch Technology CEO Oliver Montague explains "Our mission is to make top-quality electric bike technology affordable for everyone. We went to great lengths to design the product to be affordable, easy to fit, and universally compatible. We estimate 99% of the 1 Billion bicycles in the world could be converted with Swytch. Doing so, instead of building brand new eBikes, could save thousands of tonnes of Carbon Emissions, as well as saving our customers a lot of money!"
Stay tuned for their IndieGoGo launch in late September.
FSA's New Rear Hub Motor System For E-road, E-gravel E-Commuters
FSA (Full Speed Ahead) have traditionally manufactured high quality bike components but are now branching out into the world of e-bikes with a lightweight rear hub motor system.
FSA say it comprises 'a rear hub electric-assist motor, a 250Wh battery unit, a further 250Wh expansion battery, with an integrated on-bike control unit and smartphone app.'
Other neat features include the option of an additional battery in the shape of a water bottle and a charging port above the bottom bracket.
FSA also say motor noise is minimal and the whole system weight is around 4kg.
There will be Euro and USA spec systems (25kmh and 32kmh assist limits respectively).
The system looks very similar to one from ebikemotion already in use on lightweight e-bikes.
IntraDrive Combines Mid Drive and Bike Gears
Combining an e-bike mid drive motor with gear shifting is a tricky technical feat and thus hasn't yet proved a widespread design on e-bikes with traditional derailleur and hub gears in the rear wheel still the most popular option by far.
If you could achieve such a design it would, on paper, have many advantages; less wear on the drive train, weight concentrated centrally and low down where you want it and, potentially, a saving in weight.
This Bike Europe article details how Scotland's IntraDrive, premiering at EuroBike, seeks to achieve that.
New Pendix Motor
Pendix is a retrofit system that replaces the non-drive side crank of a non-electric bike, automatically making it into an e-bike.
The Pendix eDrive150 is a new addition to their range. They say it is 'smaller, lighter and at 999€ also cheaper than its bigger brothers eDrive300 and 500. With its 140 Wh and just 1.4 kilograms the battery is a real lightweight and fits at a height of 19 cm in almost all frames.'
New E-Tech
Fox Live Valve Automatically Adjusting E-bike Suspension
Fox are off-road suspension specialists and their new Live Valve system claims to provide automatically adjusting full suspension for e-mtbs.
In other words, sensors and automated travel adjustment on front and rear suspension units alter the amount and nature of the suspension available as you ride along, encountering different surfaces and gradients.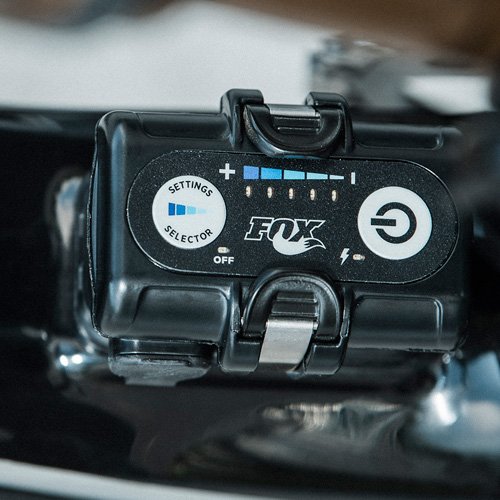 So on a very rocky downhill section the suspension will provide maximum travel for comfort and control whilst on a smoother uphill section it should stiffen right up so you can get maximum power transfer through the pedals and pull on the bars too.
It even claims to detect mid-air jumps so it can prepare the suspension for a soft landing!
It will integrate with Bosch's Kiox display to display relevant suspension info and will be available on 2020 bikes from the likes of Rocky Mountain, Giant, Scott and Pivot.
New Composite E-bike Frames from Arevo
We have briefly featured Silicon Valley's Arevo in a previous post.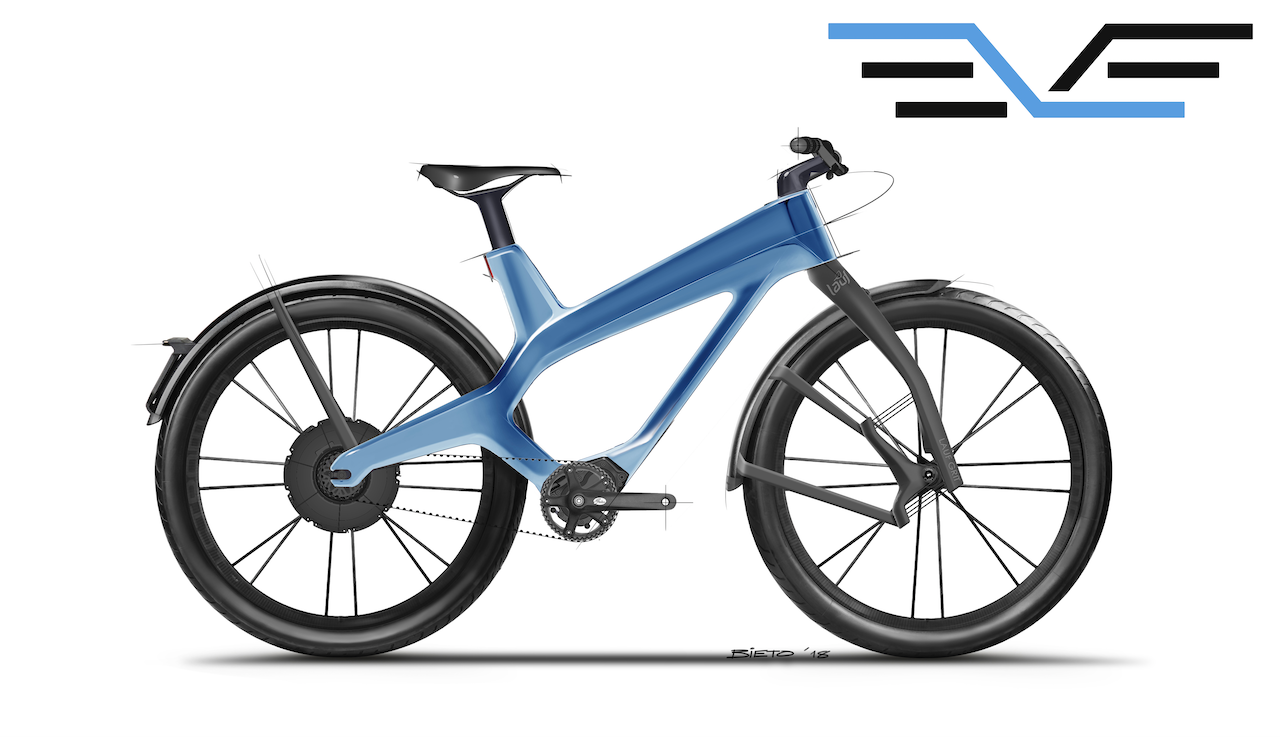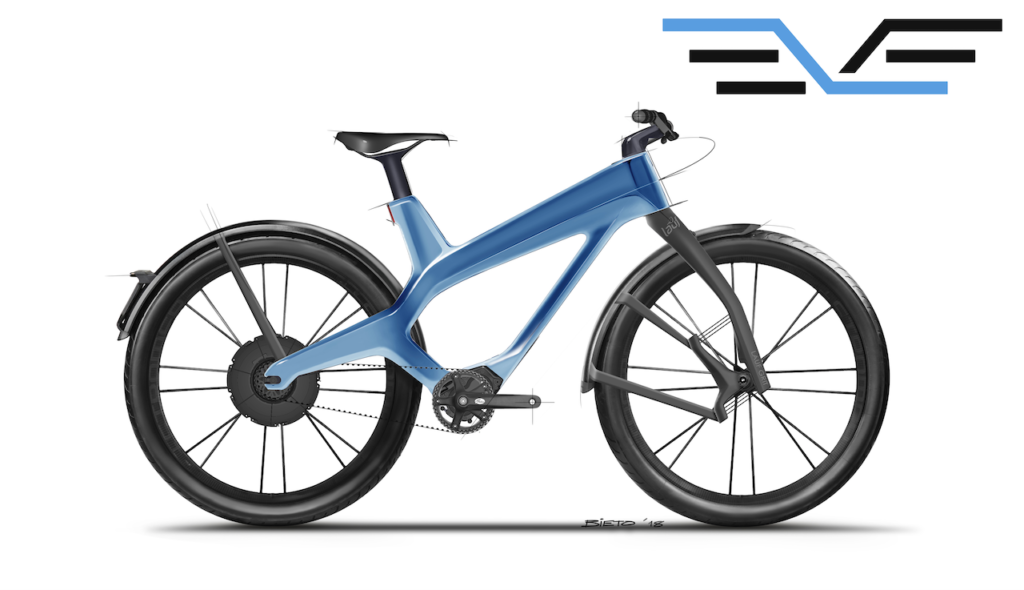 Arevo have now announced they will produce 3D-printed carbon fiber unibody frames for a new line of e-bikes from working alongside major European distributor Pilot. Pilot will display this new bike, called the EVE9, at the stand of partner Pinion GmbH (Messe Friedrichshafen – Hall A2 – 105) during Eurobike.
Arevo say 'This announcement marks AREVO's second major customer win in the cycling industry within the last six months. Frames of a different design, announced earlier this year, are currently in volume production at the company's Milpitas, CA manufacturing center.'
Enviolo's New Stepless Automatic Gear Shifting Premiere's on Tern's HSD S+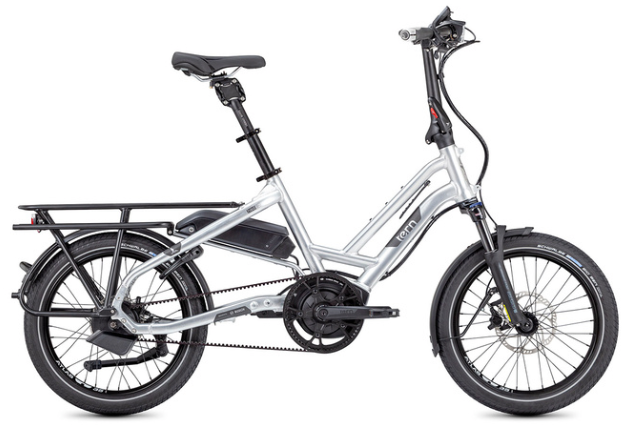 Tern Bicycles have announced that their latest HSD S+ ebike model comes equipped with the latest fully automatic shifting stepless gear shifting system from Enviolo.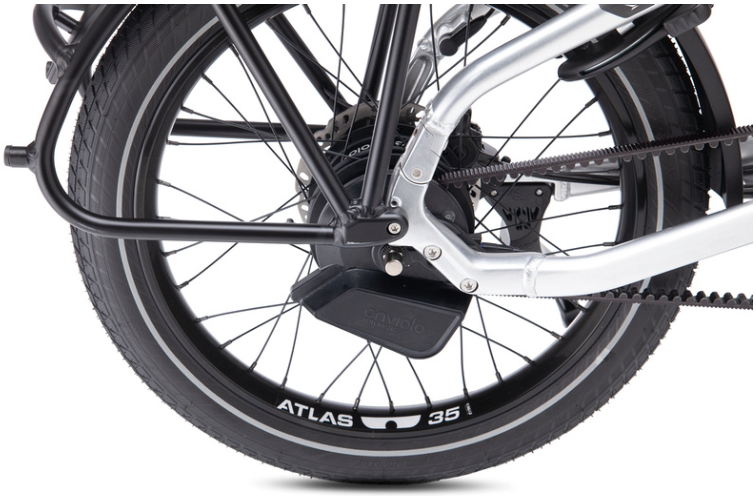 The press release says 'Enviolo's next-generation Automatiq technology seamlessly integrates the Bosch motor and the Enviolo drivetrain, shifting automatically based on speed, cadence, and terrain.' HSD S+ riders will be able to set their desired pedaling cadence on the integrated Bosch Intuvia controller and customize and save their preferred cadence settings within the Enviolo app.
This announcement comes on the heels of Tern's most recent bike line launch, the HSD, in July. The HSD describes itself as 'a mighty but mini ebike that's easy to handle, easy to share, comfortable to ride, and a capable cargo hauler that's shorter than a standard bike. HSD S+ is the top of line bike within the new lineup.'
Tern is say they are one of seven partners to offer the next gen Enviolo Automatiq shifting system in model year 2020.
Tern Bikes for Business area at Eurobike.
"When it comes to commercial logistics and urban mobility, it's increasingly evident that ebikes are often a more reliable, flexible, and cost-effective solution," stated Matt Davis, Tern Sales Director. "There are so many ways that ebikes can be used to optimize business operations—we're here at Eurobike to show potential customers and dealers how our unique products can serve their needs."
"In the last year, we've spoken to an ever-increasing number of businesses large and small, that want to integrate bikes into their operations," continued Davis. "One government department in California voted to replace staff cars with Tern GSD ebikes for running between offices. A cruise ship operator stocked several of their ships with fleets of Tern Vektron ebikes to rent to customers. Grocery store chains want to make deliveries by ebike. Universities want to replace campus shuttles with a fleet of ebikes. The list of interesting projects goes on and on."
Three cargo bikes are on display, ranging from the heavy-duty GSD (200 kg maximum gross vehicle weight) to lighter-duty models suitable for a wide range of business applications. Commercial customers will find a diverse mix of bikes and custom accessories that can be mixed and matched to meet a wide range of prices, cargo volumes, and weight requirements. Also on display is the Carla Cargo trailer, an emission-free alternative that can haul heavy loads quickly with a little help from the GSD and a specially designed Carla Cargo coupling.
"There's a lot of talk about going direct and cutting out the dealer," stated Davis. "We want our dealers to know that when businesses buy mission-critical equipment, they demand fast, convenient, and professional service. And that's something they get from a local bike shop—not somebody on the telephone 500 km or another country away. So whether it's a local pizza shop or hotel or package delivery service, we're going to be working with our dealers to supply the bikes and service to these commercial customers."
New ABS Braking System for Off Roading
ABS braking is short for Antilock Braking System and up until recently you may only have come across it on cars.
Bosch started to roll out their own version for e-bikes on 2019 models and now a second company are getting in on the act.
German e-bike brand Bulls will be offering e-bikes with Blubrake tech applied to the front brake and it's featured on a line of e-mtbs for the 2020 season.
The system senses braking conditions via readings gained from a speed sensor at the bike's front wheel and an inertial measurement unit hidden in the bike frame.
When the system detects a potential skid the control unit triggers an actuator that sits between the brake lever and brake caliper to back off the braking pressure.
Biketrax GPS – Retrofittable Tracking Device
Powunity are at Eurobike demonstrating their Biketrax device.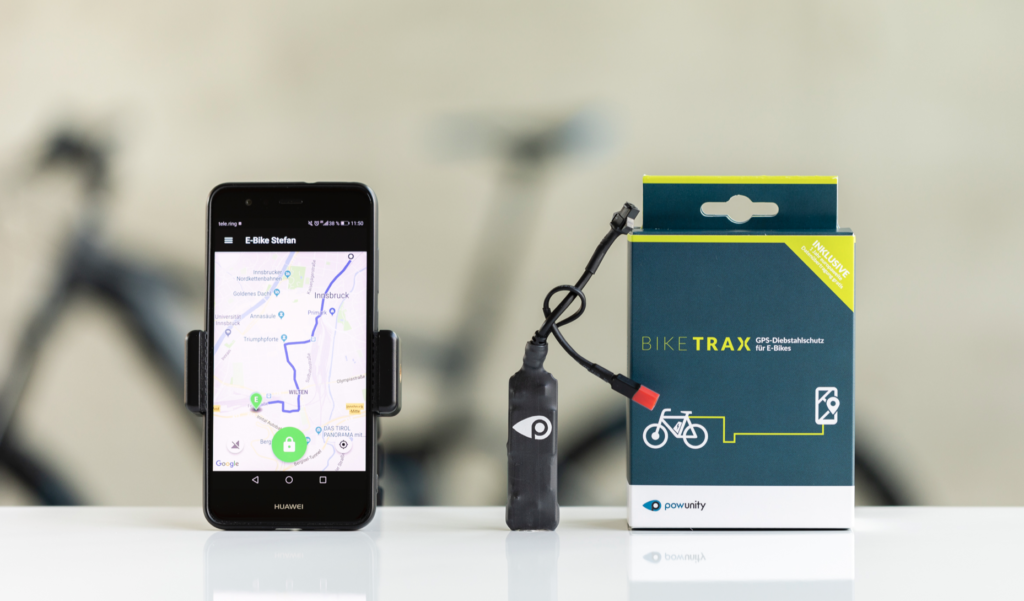 This is a GPX device that is retrofittable to many of the major motor manufacturers systems (there are different versions for different motor systems), with the GPX unit being fitted inside the e-bike and hard wired in, allowing you to keep a tab on the bike in the event it is stolen.
It even comes with its own battery should the e-bike battery have been removed.
It's My Bike are also attending Eurobike and look to be launching a similar product.
Oversize British AER Targets Continental E-kickscooter Market
The AER 557 electric kickscooter is British designed and engineered in Germany and bills itself as a 'next-generation adult electric scooter that promises to pack a punch in performance as well as unrivaled style. Its size, unlike others, earns the AER557 its place on the road.'
Stay tuned for more e-bike news and reviews and thanks for reading!
-Richard
P.S. Don't forget to join the Electric Bike Report communityfor updates from the electric bike world, plus ebike riding and maintenance tips!
Reader Interactions