New Electra Townie Go! 8i E-Bikes with Bosch System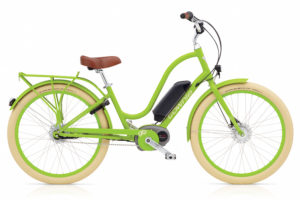 Electra just announced their stylish new Townie Go! 8i with the Bosch mid drive system.
Electra is well know for their stylish beach crusiers with laid back Flat Foot Technology® that "provides an upright, relaxed riding position with proper leg extension that also lets you plant your feet flat on the ground whenever you want without leaving the saddle."
These new Townie Go! 8i e-bikes feature the Bosch mid drive system with 250 watts of power, a 400 watt hour lithium battery, and a Shimano 8 speed internally geared rear hub drivetrain.
The new 8i is priced at $2,729.99 and it will be replacing the current Townie Go! e-bikes with the SRAM system.
The 8i comes in a wide variety of colors and 2 styles of frame; step thru and high bar frame.
The Townie Go! 8i will assist up to 20 mph with 4 different levels of pedal assist: Eco, Tour, Sport, and Turbo.
Here are a few other features of the new 8i:
Lightweight 6061 T6 aluminum frame
Front and rear LED lighting
Frame lock keyed to match the battery lock
Alloy rear rack
Painted rims and painted alloy fenders
Check out the variety of colors available in the 8i!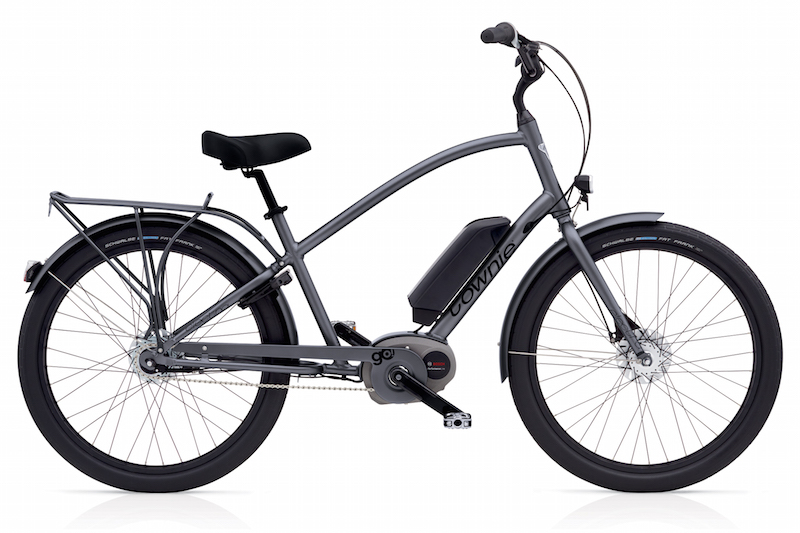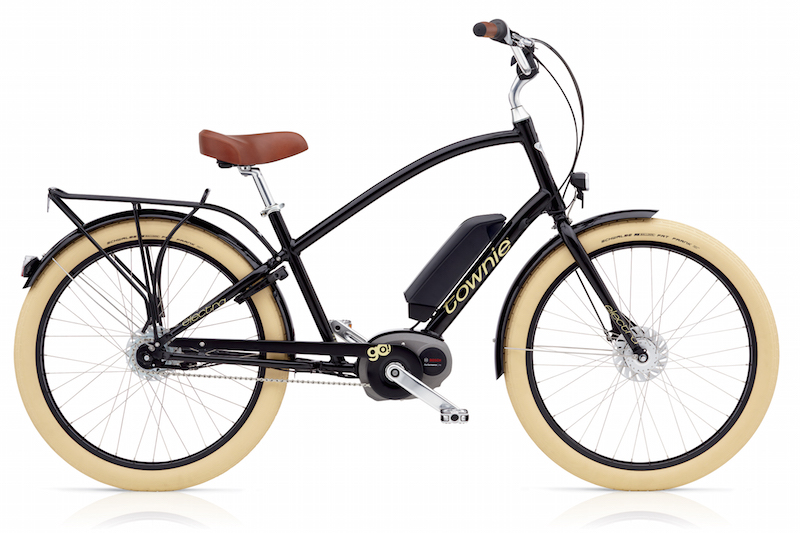 Stay tuned for more information on the Electra Townie Go! 8i e-bikes.
-Pete
P.S. Don't forget to join the Electric Bike Report community for updates from the electric bike world, plus ebike riding and maintenance tips!
Reader Interactions