Trek Bicycle Becomes the Track Sponsor of the Electric Bike Expo
Trek Bicycle is now the official track sponsor of the Electric Bike Expo multi city test track event series!
In addition to being the track sponsor, Trek will also have their new line of electric bikes available for test ride at the Expo events.
Trek joins Bosch as one of major sponsors of the Expo series. Bosch is the presenting sponsor of the series.
Trek is one one of the largest bicycle companies in the world and the only major bike manufacturer to still make some products in the U.S. For 2016 they are bringing a new line of 4 e-bikes to the U.S. market equipped with Shimano or Bosch e-bike systems.
Trek is also now offering electric bikes as an option in their Trek Travel vacation packages.
I recently had a chance to catch up with Emily Bremer at Trek to find out more about the company and their new e-bikes. Here is a summary of the interview:
Pete: Trek Bicycle is one of the largest bicycle companies in the world. Could you tell us more about the history of Trek Bicycle?
Emily: This is a tough question, because it's quite an extensive history as you can imagine. Honestly, the best reference we have is here (and with pictures!). And by reading this story here.
Everything we do is based on the 5 brand pillars:
Born in a Barn
Raised on Rocket Science
Raced to Win
Warrantied for Life
Loved the World Over
Pete: Why is it important for Trek Bicycle to exhibit and demo e-bikes at the Electric Bike Expo events?
Emily: Most consumers still haven't had the opportunity to swing a leg over and give an e-bike a test spin. This will change every assumption people may have the second they start pedaling. I can honestly say I wasn't hooked on e-bikes until I tried one out for myself. They really do make a world of difference and can be a good reminder about why we all love riding bikes in the first place.
Pete: What are some of the unique features of Trek electric bikes?

Emily: On our recreational bike, the Lift + (and all other Trek Ride + bikes), we chose premium components where they really count. We use Shimano brand hydraulic disc brakes for positive, confident, and nearly maintenance-free braking, and 10-speed shifting with Shadow Plus clutch-equipped derailleur, which provides super quiet operation.
These two features are very nice at face value, but the most important thing is that they deliver a high quality experience to a non-cyclist e-bike customer that developed their expectations of quality from outside of the bike industry. These bikes also come with beautifully upholstered, comfortable saddles. They feel solid and confident to ride.
Our Conduit + model goes a few steps farther by including an integrated light system. These powerful lights can't be removed from the bike while it's locked up and since they use such a tiny amount of power relative to an e-bike's huge battery, they never run out of power the way small accessory lights can. Fenders keep the clothes clean and a rack allows carrying of a pannier or two. This rider can ride into the night confident in their safety.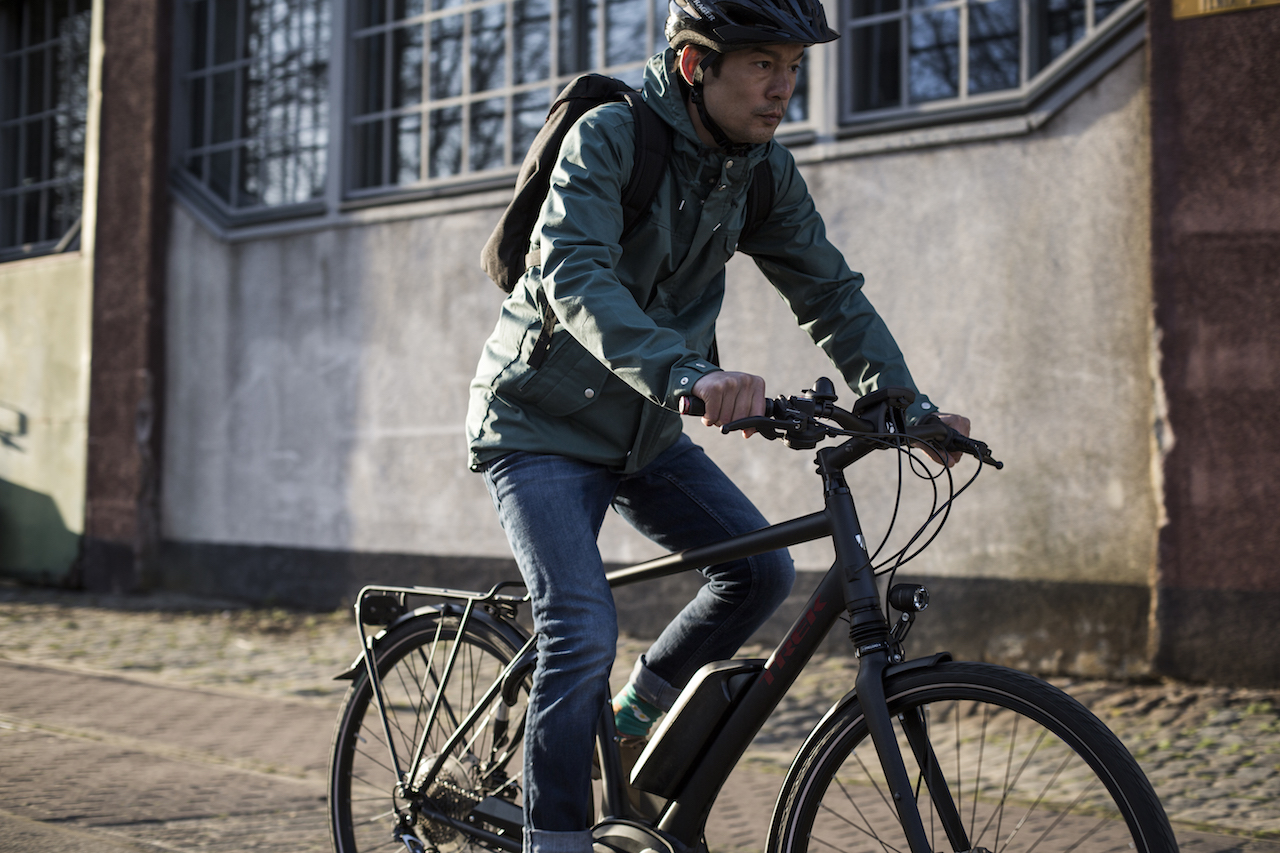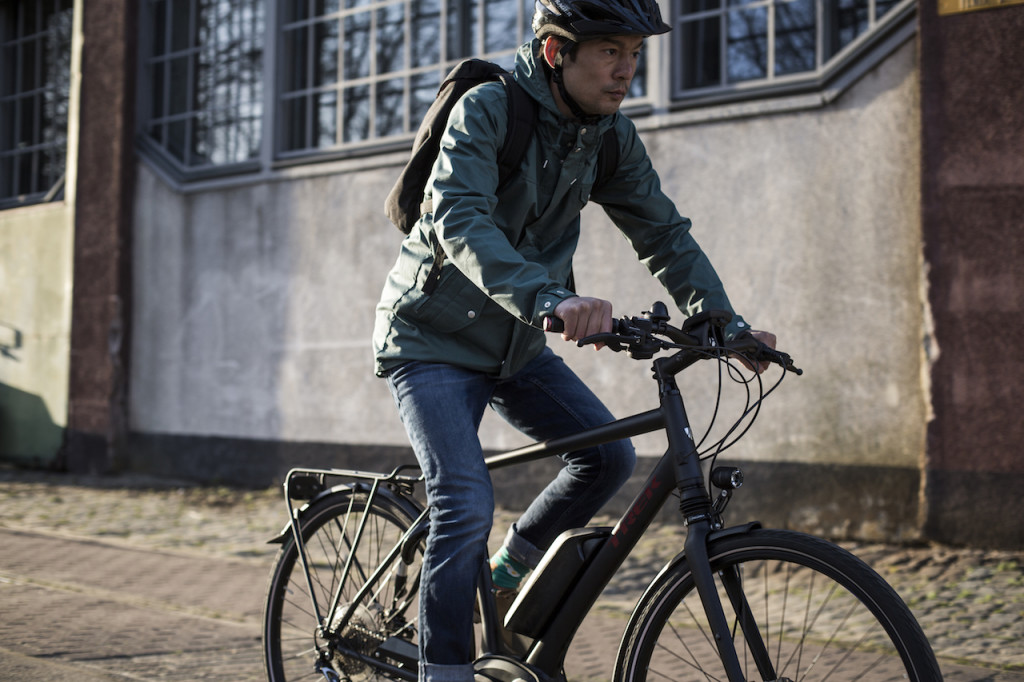 Finally, our XM-700+ delivers one thing above all else – SPEED. With this bike a dealer can offer an electric bike that can truly do what nobody can do on their conventional bike, which is allow its rider to cover distance, in any wind conditions, at higher speeds than they could ever have dreamed of on a regular bike. Arrive fresh, fast, and know you'll arrive on time, before you leave.
Pete: Which Trek electric bikes will be available for test ride at the Expo events?
Emily: We will have all 4 of our Trek e-bike models available for demo at the events. At this time, Electra e-bikes are not set to appear, but this is something we're looking into still.
All models are surprisingly quite lightweight. Something to note across the board below.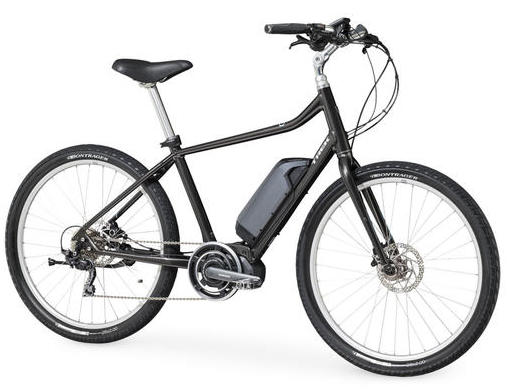 Lift+: Mid-drive motor, powered by the Shimano STEPs system. The geometry of this bike has been optimized over years of research to offer the perfect blend of comfort and performance. Alpha gold aluminum is our lightweight and highest grade aluminum that's used on all of our e-bikes.
Available in two colors. Maximum assist speed of 20mph. $2,799 USD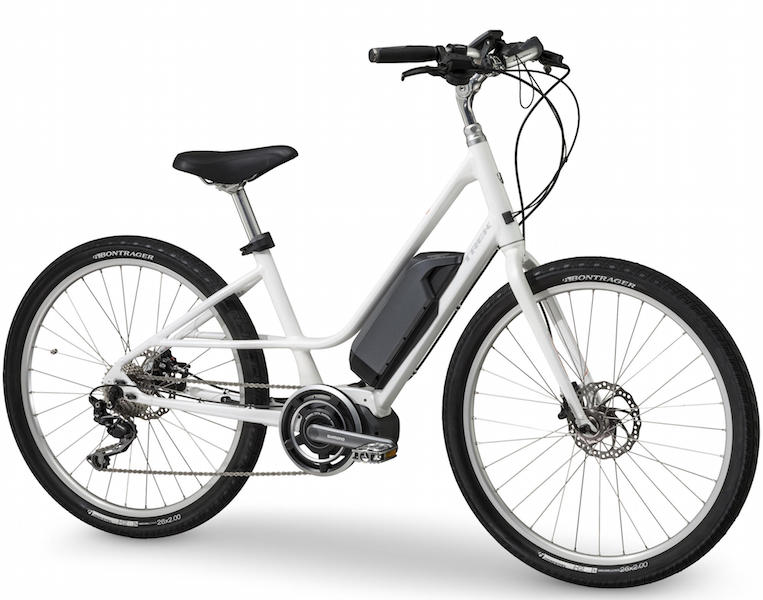 Lift+ Lowstep: Shares all the same features of the Lift+, but with a frame that allows for more control and easier mounting and dismounting. Maximum assist speed of 20mph. $2,799 USD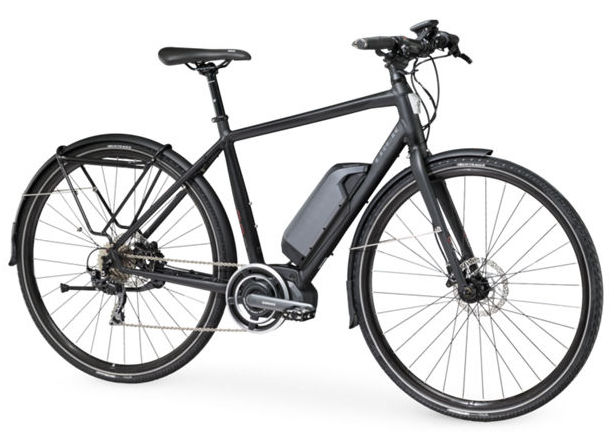 Conduit+: This bike is built for the hardcore commuter. It's for the person that wants to ride a bike to work, but doesn't want to break a sweat doing it. Features include the Shimano STEPs mid-drive motor system, integrated front and rear lighting, and disc brakes when the commute gets crazy. Maximum assist speed of 20mph. $2,999 USD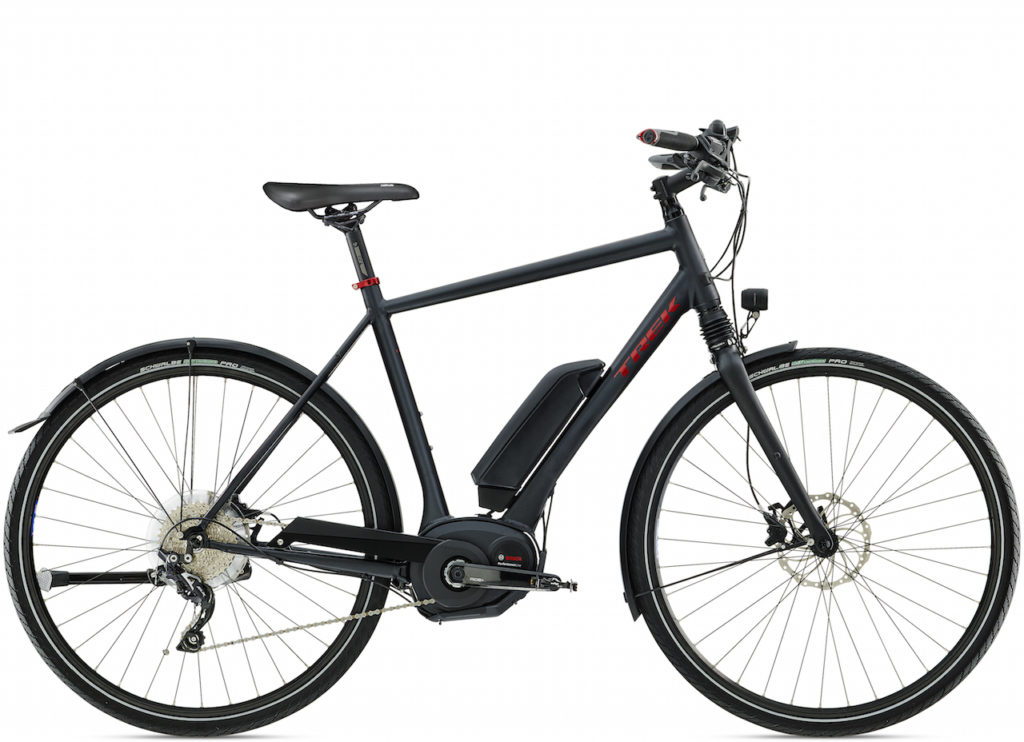 XM700+: Featuring the Bosch Performance Speed motor, this bike has a max assist speed of up to 28mph! The XM700+ also features the on-board lighting system, S.P.A suspension fork, and hydraulic disc brakes for all-weather stopping power. $3,499 USD
Pete: Trek Bicycle recently introduced a new online ordering system. Could you tell us how that works?
Emily: All bicycles will be available for purchase through the TrekBikes.com website, starting in November. Many fear this will effect retailers at the brick and mortar level, but the only effect they will see will be a positive one. When consumers purchase via our website, they will be prompted to select his or her local retailer. That retailer will receive a commission for the sale.
Bikes can be shipped either directly to the consumer via a retailer delivery, or to the shop for the customer to pick up. Either way, this brings the consumer-retailer relationship to the next level. This ensures expanded availability options for the consumer, and allows the retailer to make a sale even if they don't have the bike on the show floor.
Thanks to Emily Bremer from Trek Bicycle for taking time to answer those questions!
Stay tuned for more about Trek electric bikes and news on the Electric Bike Expo.
-Pete
P.S. Don't forget to join the Electric Bike Report community for updates from the electric bike world, plus ebike riding and maintenance tips!
Reader Interactions