E-bike News: Bosch's lightest mid-drive, Pikaboost Friction Drive and Much More!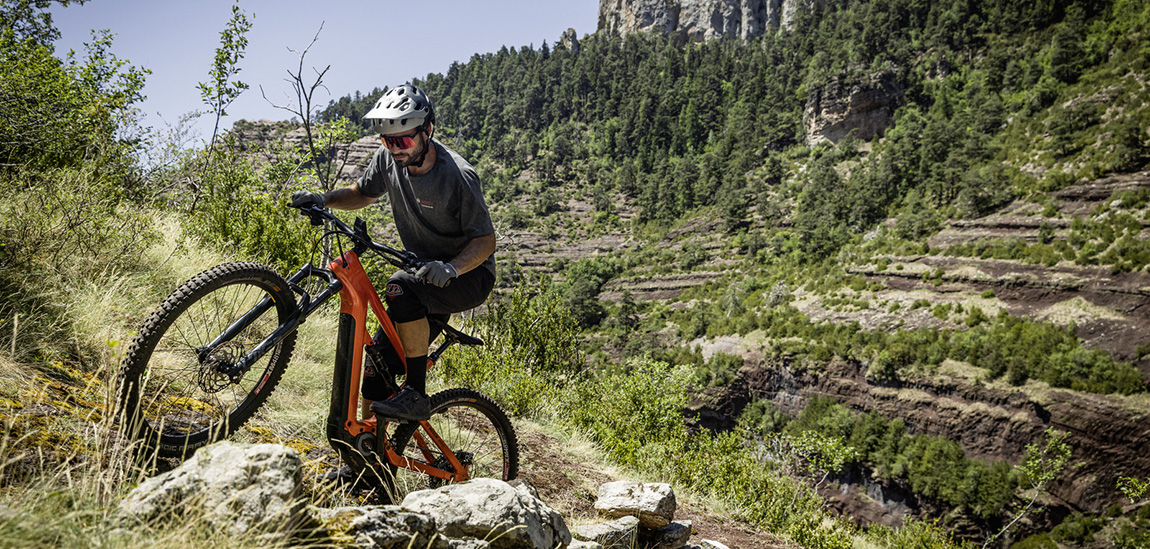 Some e-bike trends are easy to spot and obvious; Bosch launching a lighter mid-drive that offers a greater level of support is very welcome but hardly a surprise. After all, who wouldn't want less weight and more power? The rise of e-bike subscription services, where customers effectively rent an e-bike has thus far been dominated by smaller specialist startups (even if they happen to use e-bikes made by major brands) and is clearly something of a niche, despite it being popular amongst delivery workers. But now the biggest player in the US e-bike market, Rad Power, is dipping its toes into the subscription market but only in one German city, albeit that Berlin is one of the hubs of the micromobility universe. As ever, only time will tell if this is the very start of a sea change or a short lived experiment only.
In this week's e-bike news:
Bosch's Performance Line CX Race – lighter and more assist

Pikaboost – the 6.6lb friction drive to crowdfund

Cannondale Trail Neo 1 – the e-mtb that will take lights and rack

Beyond and D-Fly – two companies launching specialist e-scooters

Rad Power and Cycle join forces to launch Berlin-based subscription service
BOSCH'S LIGHTEST MID-DRIVE YET – FOR OFF-ROAD PERFORMANCE RIDERS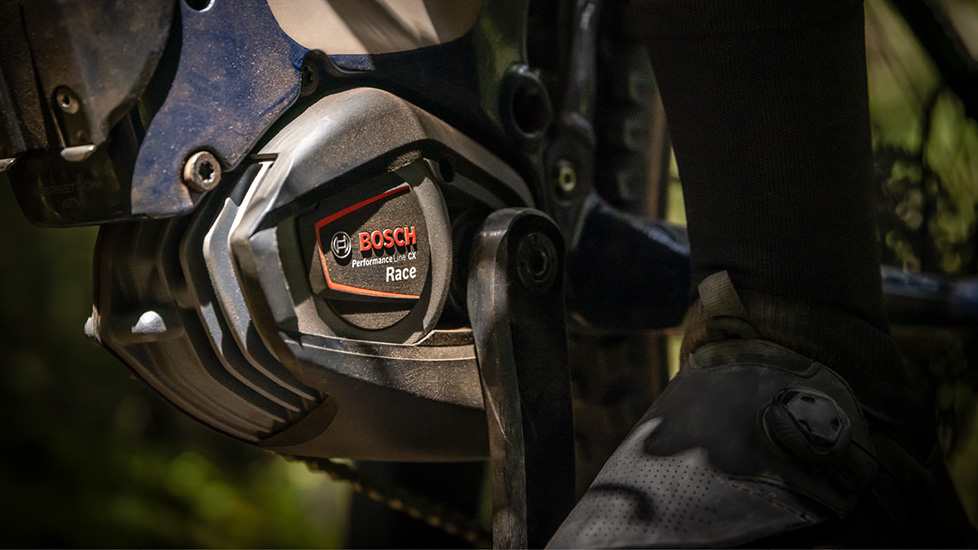 Bosch will launch the Performance Line CX Race Limited Edition mid-drive with a handful of brands using the motor on some 2023 models. Electric Bike Report covered it all at length here.
It has a claimed weight of 4.4lbs / 2.75kg, making it Bosch's lightest motor, and offers up to 400% of the rider's power and 85Nm of torque. Bosch say the Limited Edition drive unit is designed for 'top-end race-focussed eMTBs'.
According to Bosch 'Only those with precise riding technique can control the direct response and power of the Race mode. The familiar Extended Boost of the eMTB mode has also received an upgrade. The extra thrust is further extended in Race mode so that large boulders, roots or steps can be handled more easily. In addition, the strength of support, dynamics, maximum speed and maximum torque provided by Race mode can be adjusted in the eBike Flow app.'
If you want a firsthand account of how it rides check out Emountainbike's report – it's a German-based website that always seems to be first to get their hands on some of the best top-end e-mtb tech!
PIKABOOST – A RETROFIT E-DRIVE FROM ONLY $299
Next month will see the Kickstarter launch of the PikaBoost e-bike conversion kit from Livall (better known for making 'smart' helmets) – it's billed as a tool-free friction drive with regenerative power.
The single unit clamps onto your seatpost and presses rubber on rubber so that the 250W rated motor drives the rear wheel with friction. Claimed weight is 6.6lbs / 3kg and there is a 180Wh battery included within the unit.
There's not a huge amount of detail on the launch page but interesting looking features include fall detection, gradient detection and anti-slip detection (applying to the friction drive surface presumably).
The $299 discounted crowdfunding price tag certainly looks attractive and it will be interesting to see if it helps a 'smart' friction drive conquer the mass-market – something the genre has so far really failed to do.
NEW CANNONDALE TRAIL NEO 1 – FOR COMMUTES AND TRAILS
Cannondale's recent launch blurb for the new Trail Neo 1sums up what the new bike is about:
' It brings a powerful Bosch electric motor and high-capacity 750Wh battery to a rugged trail-ready mountain bike, then adds rack mounts, integrated pre-wiring for lights, and a kickstand mount. It's for adventures that take you miles down the road, or miles off of it.'
That 750Wh battery means the bike uses Bosch's 'Smart' system, wireless connectivity and future integration with various wireless functions being one of the main selling points (as well as the high quality associated with Bosch systems and that large battery).
As Cannondale's intro implies though, it bridges the line between e-mtb and commuting e-bike partly thanks to a running light that's integrated into the head tube. There's also hardwiring built into the frame for addition of further lights and mounts for kickstand and rack, giving the potential to make it a really capable all-terrain commuter and tourer.
The Cannondale Trail Neo 1 is available in four sizes and has a UK price tag of £4,300 ($ price n/a at time of writing).
CHECK OUT THE LOAD-HAULING DELIVERY SCOOTER
Zag Daily reports that 'New York-based micromobility subscription service Beyond is launching an e-scooter specifically designed for delivery workers.' It's called the Cargo One.
Motor power is rated at a huge 2000W. It's available on subscription only and aimed at delivery workers with the front platform being rated to carry loads up to 50lbs with a total rider and cargo payload of 300lbs, which is mighty impressive for an e-scooter.
It also features a long wheelbase, steering stabiliser, swappable battery, phone charger, integrated GPS smart lock, and it folds so that users can carry it on a train and store it in an apartment.
Couriers can purchase the Cargo One for $39 a week and enjoy free maintenance and support.
DRAGONGLY; 25MPH, FOUR SMALL WHEELS, FULL SUSPENSION…WHAT'S NOT TO LIKE
Talking of e-scooters, the Dragonfly Hyperscooter, from London-based company D-fly, looks to pioneer fully-suspended, four-wheeled e-scooters and they have just launched on IndieGoGo and their wild success there indicates there may be a real demand for this rare design.
Top speed is 25mph achieved by using two 550 watt motors but the really unique part is the suspension, described by D-fly as 'patented full-tilt steering and 4-wheel dual independent damped suspension' for 'unparalleled stability and control even when navigating difficult terrain.'
There are also twin headlights, braking and turn lights and a GPS tracking security system with alarm. Prices are from $1879.
RAD POWER NOW ON SUBSCRIPTION, BUT ONLY IN BERLIN
Tech Crunch reports that leading US e-bike brand Rad Power are now offering bikes as a subscription service via Cycle, a Berlin-based e-bike subscription service for couriers and last-mile delivery.
Cycle will offer two Rad Power cargo models, the RadRunner and RadWagon, for rent with a starting price of €79.90 per month and the choice between a rolling monthly rental or a yearly contract.
This 'pilot' program seems to be a way for Rad Power Bikes to assess subscription's potential as opposed to its current direct-to-consumer sales model.
In other Rad Power news, Bicycle Retailer and Industry News reports that Rad Power Bikes has issued two safety notices instructing bike owners to stop riding some of its RadWagon 4 e-bikes because of a misaligned rim strip and a tire quality issue. Details here.