Yuba Bicycles & BionX Announce Partnership: New BodaX Electric Cargo Bike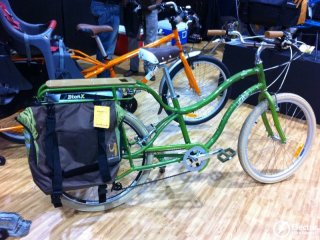 This is a press release from Yuba Bicycles.
Cargo bike manufacturer, Yuba Bicycles, and electric motor manufacturer, BionX, announced today that they have entered into a partnership.
The two companies initially plan to collaborate on the electric version of the recently released Boda Boda cargo cruiser.  Nicknamed the BodaX, the ultralight electric-assist cargo bike will be released on October 26, and will retail for $2697.
Designed to be comfortable and practical transportation for urban dwellers, the BodaX will feature a 350 HT BionX system and have top speed of 20 mph (32 kph), and a range of up to 37 mi (60 km) per charge.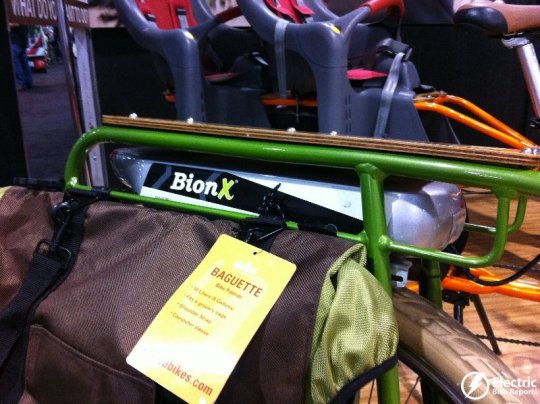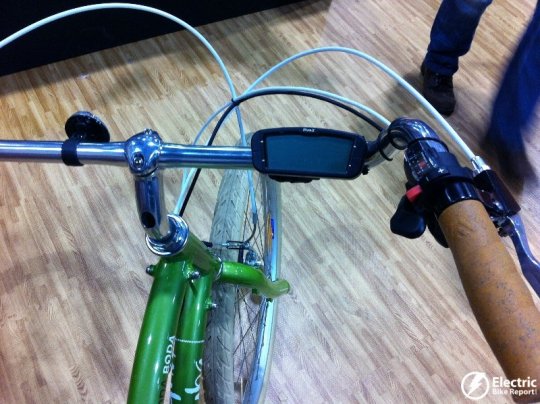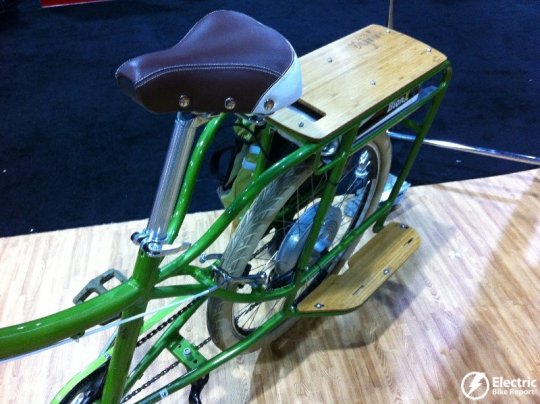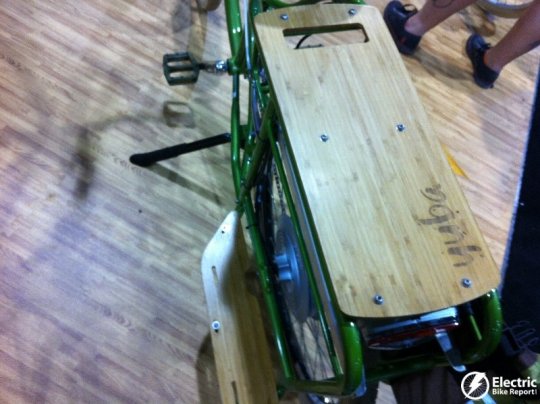 "BionX has been a leader in the development of electric bicycle technologies for years," said Yuba founder, Benjamin Sarrazin. "We are very happy to have a partner that is committed to customer support and product innovation."
Yuba joins over 30 bicycle manufacturers that have gone with BionX for their production electric-assist systems; it is BionX's first cargo bike partner. Both companies are excited about the partnership and envision that their collaboration will drive innovation for both products.
About Yuba Bicycles:
Established with the goal of creating a better world by giving people a practical, comfortable option for running errands and getting work done, the Yuba line of bikes and accessories have garnered a loyal following. More information can be found at yubabikes.com.
Contact:
Reader Interactions