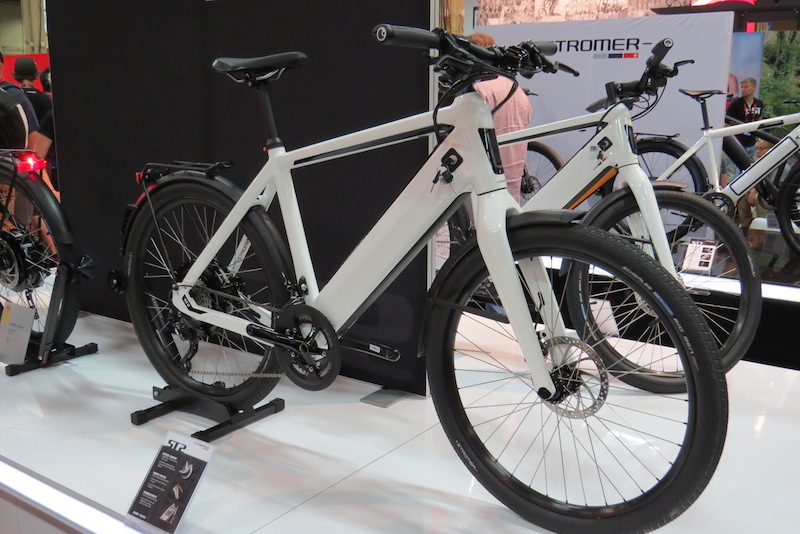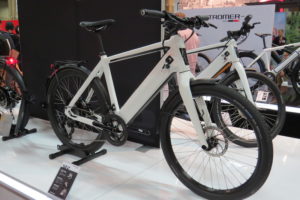 The highly anticipated Stromer ST2 was on display at Interbike 2014 to tease us for it's 2015 arrival in the US.
The ST2 is a very high tech electric bike with smartphone integration and GSM wireless connectivity using it's OMNI system.
In addition to being on the cutting edge of tech, the ST2 features a HUGE lithium battery with 814 watt hours of capacity. Most bikes have 360 or 400 watt hours.
Stromer has also updated their direct drive motor with features like: 500 watts, 35 Nm of torque, a freehub, and [Read more…] about The Stromer ST2 at Interbike 2014 [VIDEO & PICS]