E-Bike Cycle Tourists Set Out to Establish New World E-Bike Record
This is a guest post by Gary Corbett.
What do you do if you find yourself constantly dreaming about your next self-contained cycling tour, your day to day job is to write about cycle touring and you have a wife who is just itching to join you on a long distance cycle tour?
You go cycle touring, of course!
That in just one paragraph is the very condensed story behind Australian couple Gary and Rachel Corbett's decision to set out from London in late April in an attempt to set a new world e-bike long distance record of well in excess of 16,047 kilometres (9971 miles).
A career newspaper journalist, Gary was made redundant from his job with a leading Australian newspaper company a number of years ago – as have far too many other journalists in this internet obsessed world. But never one to sit around and do nothing and given his love of cycling, Gary focussed on the burgeoning organised cycle tour industry and now finds himself contracted to a number of cycle tour companies to write blogs, feature articles and to generally improve their written website content.
Given the ease of being able to work remotely these days as long as you can find a good internet connection (well, yes, the internet does have some good points after all) Gary's "fact finding" tours in recent times have seen him ride well in excess of 30,000kms completing guided, self-guided, bike and barge and solo long distance cycle tours on a conventional touring bike in Europe, South America, Asia and Australia.
But what about Rachel? While she was able to complete some of the shorter guided and bike and barge tours, the longer self-supported tours that require carrying anything up to 25kg of gear on a traditional touring bike were, to put it simply, too physically demanding for her to be able to come along.
With the lure of another long distance cycle tour beckoning in 2015, a solution had to be found to the problem that would allow both of them to ride together.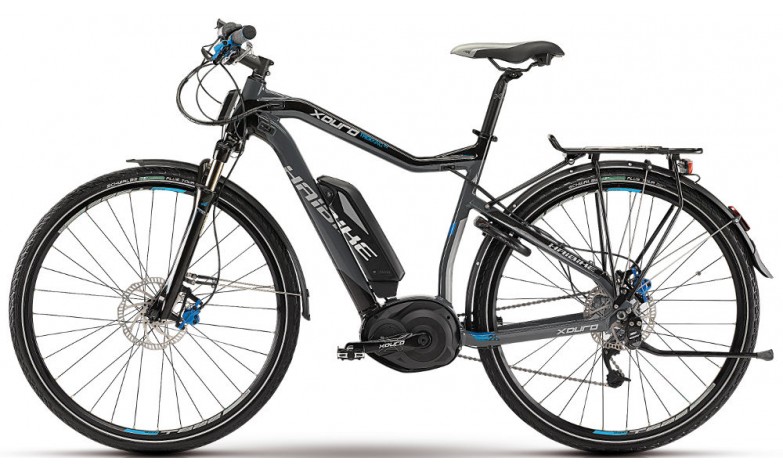 The solution? An e-bike towing a cycle trailer! Given that you can use as little or as much electric assist as you want while you peddle on an electric bicycle, they provide the perfect solution for Rachel to be able to effectively iron out the hills, tame annoying headwinds and keep up with Gary.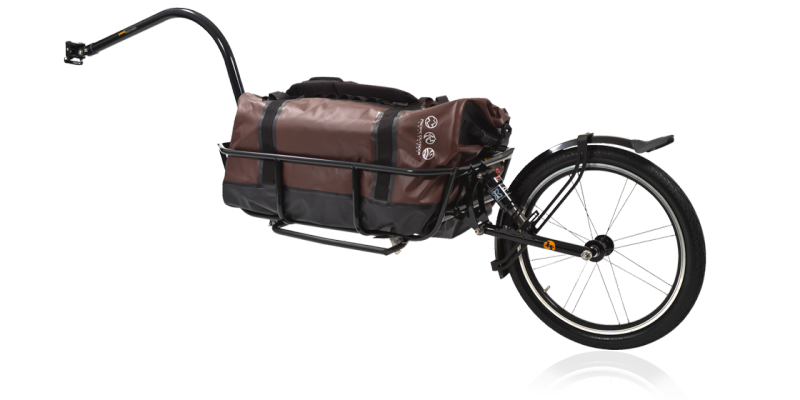 But it is one thing to wake up one day and decide you are going to set out on a 16,000km-plus journey to break a world record, but it is a vastly different thing to put that plan into action.
The current unofficial world record that stands at 16,047km was set by German adventurer Maximilian Semsch, 29, when he circumnavigated Australia in 2012. The official Guinness World Record of 6721 km (4,176.23 miles) is held by Canadian Danny Halmo. At the end of 2014 American Tomas Cortijo completed a journey of 9200km in the USA in an attempt to better the mark, with his effort still pending Guinness confirmation.
Meanwhile other long distance record attempts have been made, however no documented proof of distances covered were ever kept, or at least made public.
In other words Gary and Rachel – from now on to be known as the E-Bike Cycle Tourists – have to better the 16,047km mark set by Semsch, and provide concrete evidence of the kilometres cycled, to lay claim to having completed the longest ever e-bike journey.
For the E-Bike Cycle Tourists the decision to throw caution to the wind and go ahead with the record attempt was the easy bit. Planning the logistics of the ride, they say, was the really interesting bit.
So what is the plan? While they are Australians, there was never any real thought given to setting a new world record in Australia. In reality, given their love of cycle touring in Europe, there was really only ever one destination that really got the juices flowing – Europe.
With the UK and Scandinavia thrown in for good measure as the overall destination for the record attempt, now their big decision was the route to be taken. With Gary having cycled solo across Europe in 2010, often on the EuroVelo cycle network, that was another easy decision – wherever possible the record attempt was to make use of the extensive network of EuroVelo cycle tracks.
In total the EuroVelo cycle network travels through 43 countries and stretches for about 70,000 kilometres through the UK, Europe and Scandinavia and beyond – including Russia – and many, many cities, towns and villages along the way. In its entirety it stretches from Norway in the north, Russia in the east, Portugal in the west and Malta in the south.
With the overall destination and a basic understanding of the route to be followed taken care of, next came sourcing suitable electric bikes, with e-bikeshop.co.uk agreeing to sponsor two Haibike Trekking e-bikes and Tout Terrain coming onboard as the sponsors of two Mule cycle trailers.
Meanwhile the hunt is still on for a company capable of supplying a solar charging system for the Haibikes' Bosch batteries to free the E-Bike Cycle Tourists from the necessity to plug into mains electricity every day.  But according to Gary trying to find a company that can supply a suitable solar system is more difficult than finding hen's teeth. Suffice to say the hunt is still on.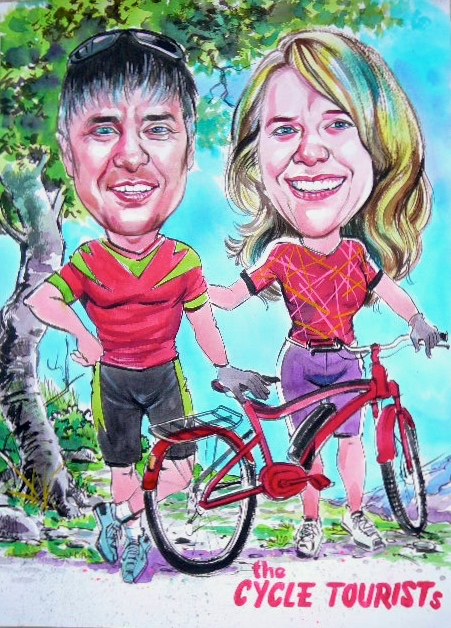 With the start date for the record attempt fast approaching in late April in London, the E-Bike Cycle Tourists are currently doing all they can to get fit – don't for one minute think that just because they are riding e-bikes there isn't a LOT of tough cycling ahead – and to organise the other 1001 things necessary.
The bottom line is that the E-Bike Cycle Tourists are extremely confident of being able to ride their way into the record books and along the way they want to show the world everything that is good about electric bicycles.
Through their website www.ebikecycletourists.com and publicity generated along the way, Gary said the aim was to widely advocate the 'green environmental' credentials of electric bicycle travel and to show why electric bicycles are one of the best forms of private transport – in terms of health, cost and their low impact on the environment.
Thanks to Gary Corbett for info on their e-bike adventure!
I am looking forward to following Gary and Rachel as they set off of to break the world record and promote electric bikes along the way!
E-bike touring is becoming more and more popular.
Checkout some of these other e-bike touring stories:
European Electric Bike Tour: Not All Who Wander Are Lost – Part 1
Electric Bike Touring to Eurobike [VIDEO]
Electric Bike Touring: 3,300 Miles from Seattle WA to Washington D.C. on a Pedego Interceptor
Electric Bike Touring: 80 Year Old to Ride 2,500 Miles on an Easy Motion NEO Jet!
Electric Bike Touring in Croatia, Austria, & Italy's Dolomites
E-Biking to the Grand Canyon with the Ride the Future Tour Crew! [VIDEO]
Tour de Mongolia – A Solar Powered Electric Bike Tour! Lots of Pictures.
Electric Bike Tour In The Nepalese Himalaya!
Iceland Challenge Short Film: Electric Bike Touring in Iceland! [VIDEO]
An Electric Bike Tour Across the USA!
Are you interested in e-bike touring? Where would you like to ride?
Please leave your comments in the section below.
Thanks!
-Pete
P.S. Don't forget to join the Electric Bike Report community for updates from the electric bike world, plus ebike riding and maintenance tips!
Reader Interactions