E-Bike News; New Specialized Kenovo SL2, Fiido E-fat, Rotwild E-gravel & Lots More!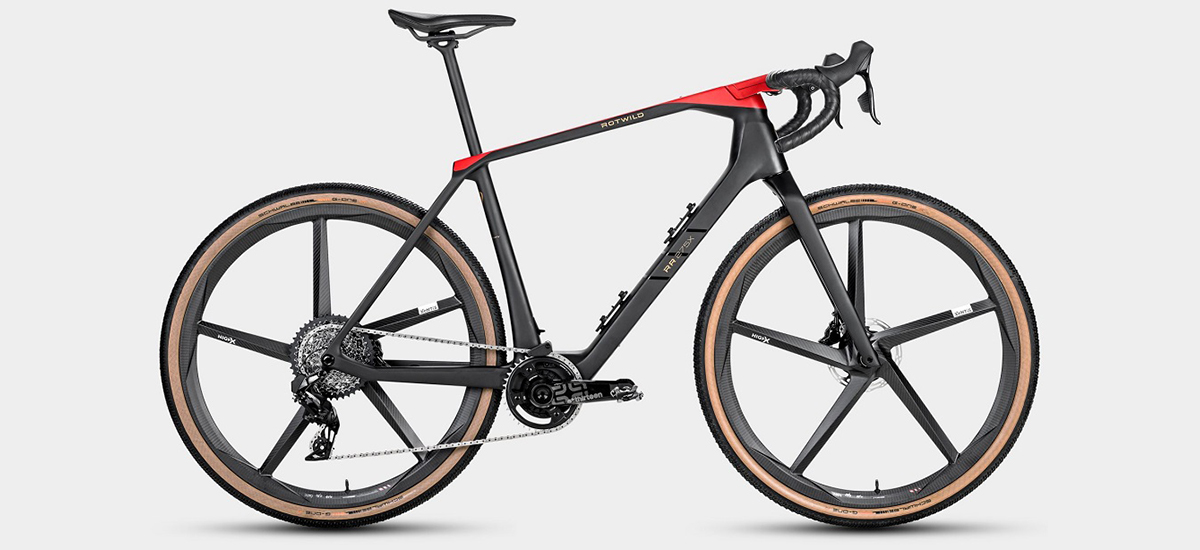 There's a definite off-road flavour to this week's news. Specialized have launched a more powerful updated version of their downhill E-MTB, the Kenovo whilst champions of unique e-bike design Fiido have come up with an electric fat bike with the option of a triple battery claiming a 250 mile range and Rotwild have produced one of the coolest looking and most sophisticated lightweight e-gravel bikes ever.
In this week's e-bike news:
Specialized Kenovo SL2 – more torque, less noise

Fiido Titan – an e-fat bike with triple batteries

Rotwild R.R275 carbon framed hi-tech e-gravel bike

NYC double Citibike e-bike incentive program numbers

Hiplok's toughest security system yet
Specialized Kenovo SL2 – Now With 33% More Power
Specialized just launched the latest updated version of their downhill Emtb, the Kenovo. The Kenovo SL2 features Specialized's own, most recent SL 1.2 mid-drive motor, claimed to produce 42 per cent more torque, up from 35 Newton metres to 50Nm as well as being much quieter than the previous iteration.
It keeps the same size 320Wh battery as before and it can be increased to 480Wh by using the 160Wh 'battery bottle' range extender.
Quoted weight is a respectable 19.06kg for an S4-sized bike. This is undoubtedly a sophisticated high performance full-sus e-mtb with tons of suspension travel (170mm), adjustable geometry (angled headset cups and flip chips located in the Horst-link pivot) plus top end SRAM derailleur drivetrain options.
The Specialized Kenevo SL 2 comes in three models – the £6,500 SL 2 Comp, the £8,500 Expert and the £12,500 S-Works SL 2. The bike is expected to launch in the US early 2024, with pricing announced nearer the time.
Fiido's New Electric Fat Bike with Triple Battery Option
Hong Kong-based Fiido have just launched their first electric fat bike, the Titan. It has several very notable features including the option of carrying two extra batteries at the rear (claimed range 250 miles), UL2849 electrical safety certification and torque sensing power delivery via a 750W rated rear hub motor (peak power over 1000W).
Other spec elements include 4″ wide knobbly tyres on mag wheels, a step thru frame, swept back riser bars, 9-speed derailleur and 60mm adjustable, lockable front suspension.
Pricing is from $1699 depending on options.
Is This the Slickest E-Gravel Bike Ever?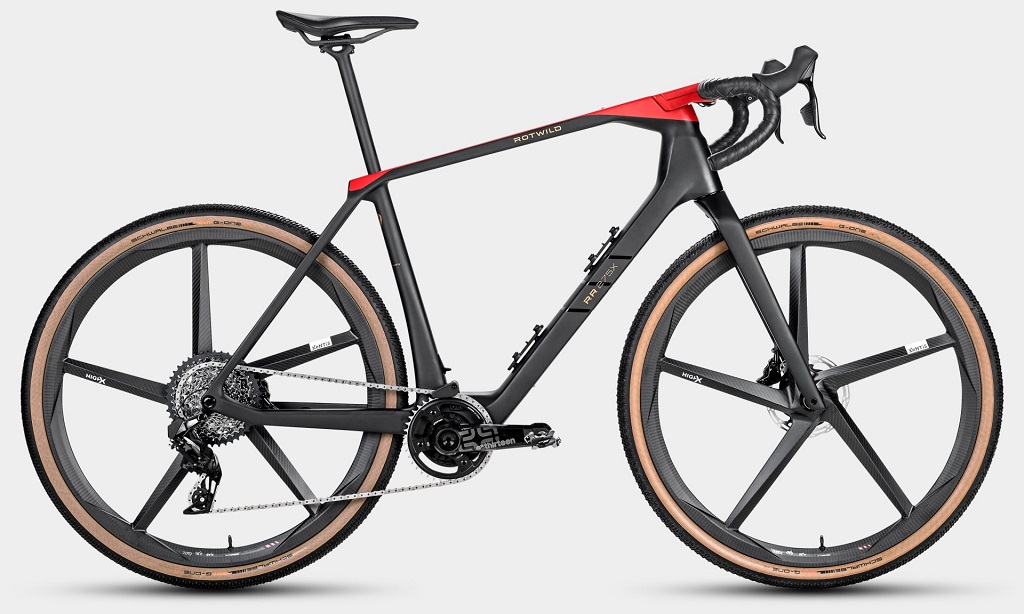 Rotwild are a high end German brand with a reputation for being the first to adopt all sorts of new e-bike tech before it goes on to mass adoption. They are also e-mtb specialists so it's maybe a surprise that it has taken them until now to come up with an electric gravel bike. And as you might expect from Rotwild it looks pretty stunning.
The Rotwild R.R275 features a carbon frame with carbon mag wheels and a lightweight TQ HPR50 (50 Nm torque) mid-drive. There is a 250Wh battery integrated into the carbon frame (160Wh range extender is an option). That looks a lightweight and powerful combination as it stands but it's augmented by SRAM wireless shifting derailleur gears and a Supernova lighting system integrated into the stem and rear of the frame.
Currently the R.R275 is only available in continental Europe, not the UK and costs a shade under 12,000 euros.
US Tax Credits for E-bikes Roundup
Electrek has this very helpful roundup of e-bike incentive programs around the US. It notes:
'There are over a hundred state and city-level incentives around the US, and that number is growing every week. Micromobility Industries has helpfully compiled the various e-bike incentive programs, even those from outside the US, to make it easier to find one in your area.'
Major programs highlighted by Electrek include those in California and Colorado.
Citibike, NYC's E-bike Share Program Expands
New York City authorities have revealed good news on the city's e-bike sharing program:
'By the end of next year, Citi Bike will double its electric bike fleet and pilot at least two electrified charging/docking stations, with plans to electrify 20 percent of stations in the coming years. Citi Bike will also introduce new price caps to its e-bike pricing model, and has already added 2,800 classic bikes and replaced 2,200 existing bikes as a part of its Phase 3 expansion.'
The above means an expansion from 10,000 e-bikes to 20,000. Streetsblog rightly calls Citi Bike a "transit phenomenon". The article explains that on some days they believe Citi Bike can account for a quarter of all cycling trips in NYC.
Hiplok Claim 'Revolutionary Anti-Angle Grinder Security
Hiplok is launching the 1000 Series, a line-up of anti-angle grinder security products to protect motorcycles, e-bikes, and cycles. This includes what the UK-based company describe as 'the world's first anti-angle grinder anchors and a D lock engineered with motorcycles and larger framed bikes in mind.'
Hiplok's 1000 Series includes three new products:
HIPLOK AX1000 – Ultimate Anti-Angle Grinder Anchor System with 'a revolutionary pivoting arm for securing motorcycles and larger framed bikes. Paired with the Hiplok DX1000, it creates a complete anti-angle grinder security solution that eliminates the need for a chain when securing bikes at home. AX1000 is designed to be floor or wall-mounted, inside or outside.'
HIPLOK DX1000 D Lock. Its robust construction includes graphene composite material technology and a square-profile premium hardened steel core shielded by a durable rubberised outer surface.
HIPLOK A1000 is a compact anti-angle grinder anchor featuring a rotating base for effortless locking access. This versatile anchor provides a fixing point to secure bikes and motorcycles indoors or outdoors.
The Hiplok 1000 Series launches on Kickstarter at 11am on 8 November with introductory discounts for the first backers. Expected delivery for pre-orders is Spring 2024.
Available for pre-order on Kickstarter now.
Reader Interactions