E-Bike Cycle Tourists Documentary Shows the Way for Cycle Tourists of All Ages [VIDEO]
By Gary Corbett
Over five extremely enjoyable days in June the E-Bike Cycle Tourists had a taste of what it is like to be budding film stars during the shooting of a short documentary about our world record breaking e-bike journey.
The documentary, which was filmed by brothers Piers and Luke Spencer-Phillips for our major sponsors Haibike, explored the story behind our decision to sell all of our worldly possessions to essentially live the life of e-bike nomads.
While the eight minute-long documentary is an amazing record of our once-in-a-lifetime journey, more importantly, we believe, is the fact that it highlights everything that is great about modern-day e-bikes.
Sure, like us, you can plan and set out on a marathon e-bike journey over months and even years, set a new world e-bike long distance record and enjoy a lifetime of amazing experiences, but more to the point it shows that e-bikes are a suitable form of transport for anyone of any age to get out there and enjoy life.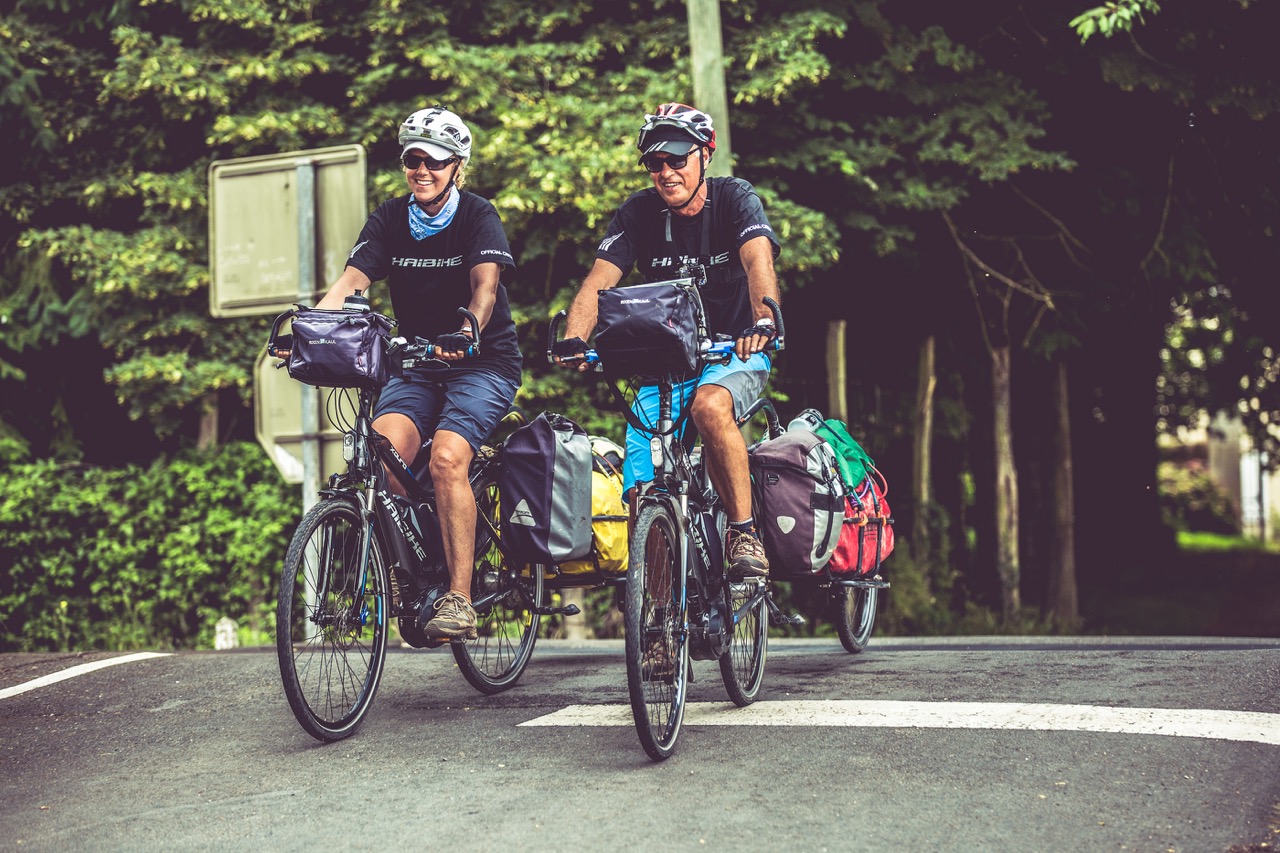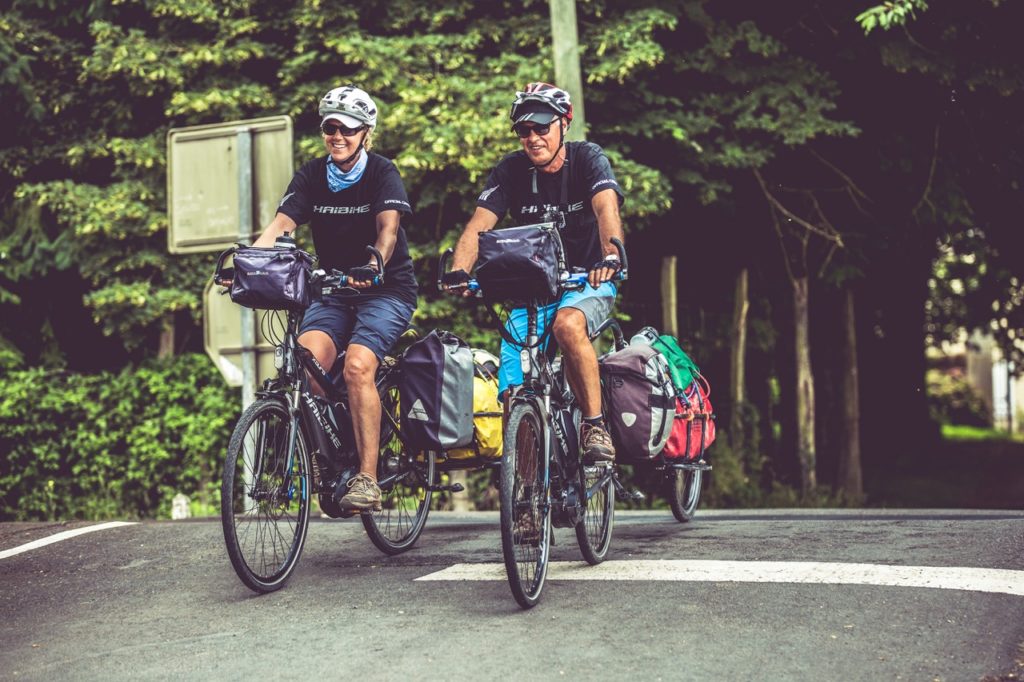 It doesn't matter whether you are a fearless 20-something-year-old carving up the mountain bike trails on a state-of-the-art full suspension eMTB or an 80-year-old who has swapped retirement home bingo sessions for the thrill of cycling again, the fact of the matter is that e-bikes are for EVERYONE.
Over the course of our journey we have met countless people – many in their 70s and 80s – who have enthusiastically told us about how e-bikes had enabled them to cycle for the first time in years.
One lady in her late 70s even enthused how she was enjoying the fact that her e-bike had enabled her to sweat for the first time in as long as she could remember!
Another lady in her 70s from New Zealand who we met on the west coast of France decided that the only way she was going to be able to keep up with her younger friend and her friend's daughter during a three month cycling holiday was to purchase an e-bike and a cycle trailer.
When we stopped to chat not only was she more than keeping up, but she was helping to carry many of her friends' possessions in the cycle trailer, plus she was leading the way with a huge smile on her face.
Without the assistance her e-bike provided there was no way she would have contemplated going on the holiday, she admitted.
And the assessment of her e-bike experience?
She loved the freedom her e-bike provided and despite rain, muddy cycle tracks and getting constantly lost, she was having the time of her life – thanks entirely to her e-bike.
Over the past 16 months of e-biking throughout mainland Europe, the UK and Ireland we have noticed a huge increase in the number of people using e-bikes.
Of particular interest for us have been the large numbers of people we have seen this year cycle touring on e-bikes.
This compares with 2015 where we did not see one single person on a self-supported cycle tour on an e-bike.
In just one year it seems there has been an exponential explosion in the number of people – of all ages – who have seen the light and have saddled up their new e-bike for a holiday with a difference – an e-bike cycling holiday.
With their panniers loaded to the hilt they have hit the cycle trails of Europe for a fantastic holiday of anything from a few days to a few weeks. And the best thing of all?
Everyone we have spoken to has admitted that there was no way they would be on the same holiday without the assistance an e-bike provided. Try arguing the fact that that isn't the start of a new and burgeoning holiday industry! No way!
All that needs to be done now is for the e-bike industry to educate campground owners about the cost of recharging e-bike batteries.
Unfortunately too many still equate e-bike batteries (given their relatively large size) to the cost of running a caravan air-conditioning unit for a night. As a result we have been slugged anything up to 5 pounds in the UK for the privilege of charging our batteries.
More to the point it costs mere cents, with the goodwill created by campground operators who provide e-bike battery charging for free worth its weight in gold. It is these campgrounds that should be included in a special "E-Bike Friendly" directory.
Anyhow, it is abundantly clear that the popularity of e-bikes is booming. The resultant positive health and lifestyle factors mean that they are much more than the latest fad, but a sporting phenomenon that is here for the long haul.
They are, as we have said many times, the elixir of life.
For your interest find attached the new E-Bike Cycle Tourists documentary. Enjoy it and pass it on through social media etc to all of you friends.
Stay tuned for more from the E-Bike Cycle Tourists as they continue their eBiking adventures!
P.S. Don't forget to join the Electric Bike Report community for updates from the electric bike world, plus ebike riding and maintenance tips!
Reader Interactions